Baylor kicker takes hit of the year and lives to joke about it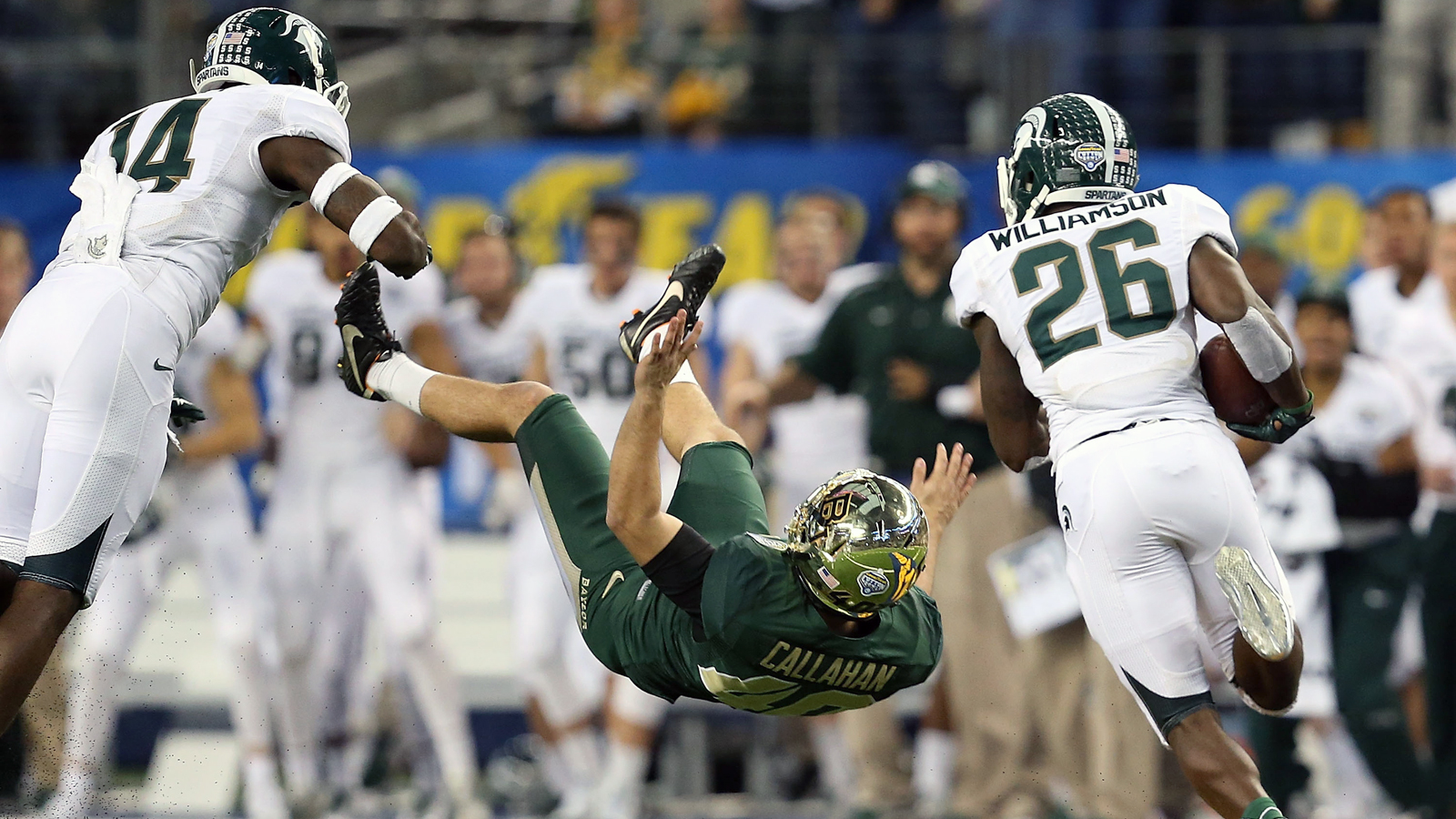 So . . . is your 2015 off to a good start?
It's probably going better than Chris Callahan's.
The Baylor kicker took a vicious hit against Michigan State in the Cotton Bowl, one that is a heavy favorite for Hit of the Year.
Late in the fourth quarter with Baylor trying to stretch its 41-35 lead, Callahan had his field-goal attempt blocked and then tried to chase down the returner when the destruction happened. Watch this and wince:
Good Lord. That actually could be the hit of two years — both the 2014 college football season and 2015, given we've turned the calendar.
Fortunately, despite the hit and the shocking Michigan State comeback Callahan was OK and had a great sense of humor. After the game, he let everyone concerned for his safety know of his status:
I am alive. It has been a great season. I am proud to be a Baylor Bear. #SicEm

— Christopher Callahan (@chrispcallahan2) January 1, 2015
Proud to be a Baylor Bear, proud to be alive.
Teddy Mitrosilis is an editor and writer for FOXSports.com. Follow him on Twitter @TMitrosilis and email him at tmitrosilis@gmail.com.