College Football Week 11: 5 teams on upset alert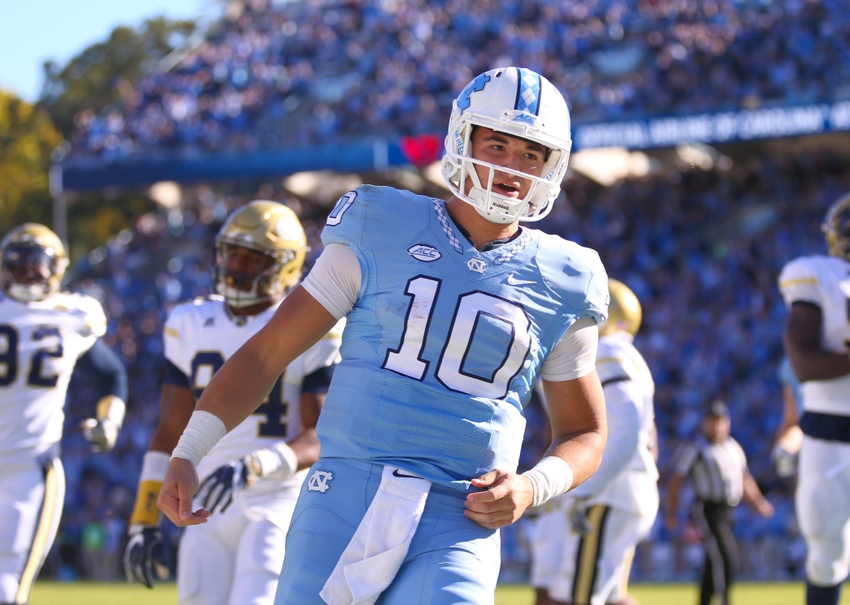 These five teams are on upset alert heading into Week 11 of the college football season against pesky opponents.
What would college football be without big-time upsets? The sport would still be awesome, but watching overwhelming favorites lose to underdogs never gets old. All season long, that has been happening and 2016 has been kind to fans.
Last week, there were a couple of big upsets that caught the attention of college football fans. One happened to be the Mississippi State win over No. 4 Texas A&M as well as the Arkansas victory against No. 11 Florida.
The Aggies were the surprise team in the first edition of the College Football Playoff rankings, coming in at No. 4 even though they had one loss. They were slotted ahead of undefeated Washington. Clearly Texas A&M was overrated.
As for Florida, the Gators had been lightly-tested all season long but they hit the road to take on Arkansas and lost a tough one.
There could be a number of upsets this week with conference play winding down and the regular season just three weeks away from concluding. There are teams out there playing with absolutely nothing to lose, and that's when top teams go down in upset fashion.
Alabama almost fell victim to an upset in Week 10 as they traveled to Death Valley to take on the LSU Tigers and squeaked out a 10-point victory.
Who will be on this week's upset alert? The Crimson Tide might just roll to an undefeated regular season with no problem, but there might be another unbeaten team that made this list.
Let's take a look at the Week 11 upset alert.
5
North Carolina
Tar Heels
7-2,

at Duke
I predicted Duke would come up with a big upset win a week ago, but the Blue Devils came up a bit short against Virginia Tech, losing 24-21. The Blue Devils are in the midst of a horrid season, sitting at 3-6 with three games remaining on the schedule. In order to remain bowl eligible, they will need to win this week against top rival North Carolina.
The Tar Heels have been tough to predict this season, but for the most part they have been solid behind the impressive arm of Mitch Trubisky. The offense looks to be one of the best in the ACC and outside of a loss to Virginia Tech, the Tar Heels look to dismantle another ACC foe.
Rivalry games are always interesting, though. These two teams don't like each other one bit and one is playing with its bowl lives on the line and the other is hoping to keep ACC title hopes afloat.
The difference in this one might just come down to quarterback play. Daniel Jones has been wildly inconsistent this season for Duke while Trubisky continues to be one of the best passers in the nation.
However, a road rivalry game might stir up some jitters, even if the Blue Devils are having a rough season. This is the kind of trap game that can ruin a season.
4
West Virginia
Mountaineers
7-1,

at Texas
Just a couple of weeks ago, the West Virginia Mountaineers were unbeaten and ranked No. 10 in the country. However, a loss to Oklahoma State on the road claimed their Big 12 aspirations, or so it seemed. The Mountaineers sit behind the Cowboys and Oklahoma in the conference standings, hoping to No. 1 by season's end — although it's unlikely.
West Virginia has had a major advantage this season of playing teams at home. In fact, the Mountaineers have had just two true road games this season, with a neutral site contest thrown in, and they're 1-1 in those games. One was a big win over Texas Tech and the other a loss to Oklahoma State.
This Week 11 matchup will come against a team hungry to make a bowl game. The Longhorns are 5-4 and just one win away from guaranteeing a spot in the postseason — although five wins is enough these days for some programs.
Charlie Strong's team is coming off a two-game win streak which followed a span of four losses in five games. The Longhorns have finally gotten some confidence back after jumping to No. 11 in the AP Poll in Week 2, but they'll need to prove they're more than just an average team with a win over West Virginia at home.
3
Oklahoma
Sooners
7-2,

vs. Baylor
I have been one of the biggest advocates for the Oklahoma Sooners over the past few weeks. I've said that the Sooners have been ranked too low in the first two playoff polls and I truly believe that, but they have a tough test coming up in Week 11 against the Baylor Bears.
If you've read anything on social media or have listened to national pundits talk about the Bears over the past couple of weeks, you'd think they haven't won a game this season. However, it was just two short weeks ago that the Bears were 6-0 and ranked No. 6 in the country.
Baylor lost its first game to Texas on the road and it looked like a fluke until TCU came to town last week and laid the smack-down on the Bears, 62-22. With that 40-point loss, Baylor's College Football Playoff hopes seemingly ceased to exist and that can kill the confidence in a locker room.
With nothing to play for other than an increasingly competitive bowl game in December or January, the Bears could just mail it in and face a cupcake opponent. That won't be the case, though.
Oklahoma is the best team in the Big 12 right now, but Baylor has the offensive firepower to be able to compete with the Sooners — especially since they don't have a defense to stop the Bears.
This one is going to be closer than anticipated.
2
Penn State
Nittany Lions
7-2,

at Indiana
Watching Indiana play this season, it's evident that the Hoosiers are an improved defensive team as well as they're an offensively-gifted squad. No, they're not going to blow out opponents or even beat ranked teams on a regular basis, but Kevin Wilson's 2016 team is no pushover.
An unsuspecting Penn State team might just get the best effort from one of the Big Ten's medial programs on the road. You guessed it, there's also a bowl berth on the line for the Hoosiers if they were to come out on top.
Penn State has been on fire lately. Beating Ohio State a couple of weeks ago contributed to the Nittany Lions' No. 12 standing in the first playoff poll. Winning against Iowa by 27 points last week helped them move up to No. 10 and now they're looking at a potentially higher top-10 spot next week with a win over Indiana.
It's not going to be easy, though. Outside of his win against a hapless Purdue team, first-year starting quarterback Trace McSorley's last road game happened to be a 49-10 loss to Michigan. Maybe playing in a hostile environment, assuming Hoosier fans show up, will cause some mistakes from the gunslinger.
Can the Hoosiers pull off the unthinkable?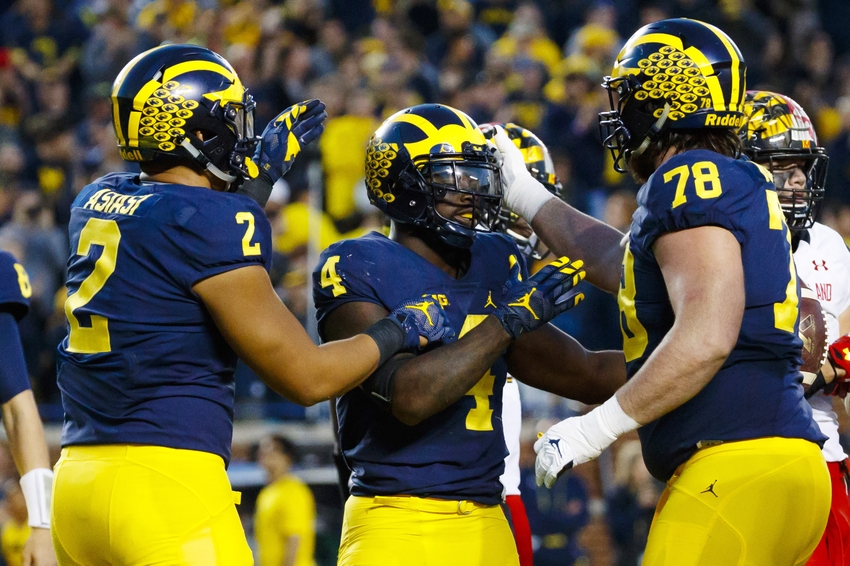 1
Michigan
Wolverines
9-0,

at Iowa
Have I flown off the deep end? Maybe. The Michigan Wolverines open as 22-point favorites over the Iowa Hawkeyes, which is far too steep, if you ask me. You have to remember that this Iowa team nearly won the Big Ten title last season and finished the regular season 12-0 in 2015. The Hawkeyes returned a ton of talent, but it hasn't lived up to the hype.
The Hawkeyes have guys such as Desmond King and C.J. Beathard who were supposed to be All-Big Ten candidates, but that just hasn't been the case. King still happens to be one of the best cornerbacks in the country but Beathard has been a huge disappointment.
Michigan, on the other hand, has been an incredible power from the Big Ten East. The Wolverines have been disposing of opponents all season long, making it look relatively easy. In fact, the Wolverines have one of the largest average margins of victory in the country and they have just two wins that have been by less than 10 points.
However, Michigan has played just two true road games this season against Michigan State and Rutgers. The Spartans are having a down year, to say the least, and still managed to keep the game within 10 points and the Hawkeyes could do the same.
Playing under the lights at Kinnick Stadium, this could go down as a mammoth upset.
This article originally appeared on