The five best nominees for the College Football Hall of Fame
College football might have an undisputed national champion these days, but it seems unlikely we will ever move to a debate-free era of the sport… and would we ever want to, anyway?
Well just in case we haven't had enough to argue about lately, the National Football Foundation released the ballot for the 2016 College Football Hall of Fame class on Tuesday.
Who are the top five players up for induction? Here's one take. It's by no means THE definitive list, but every discussion needs a starting point.
Derrick Brooks, Florida State linebacker 1991-94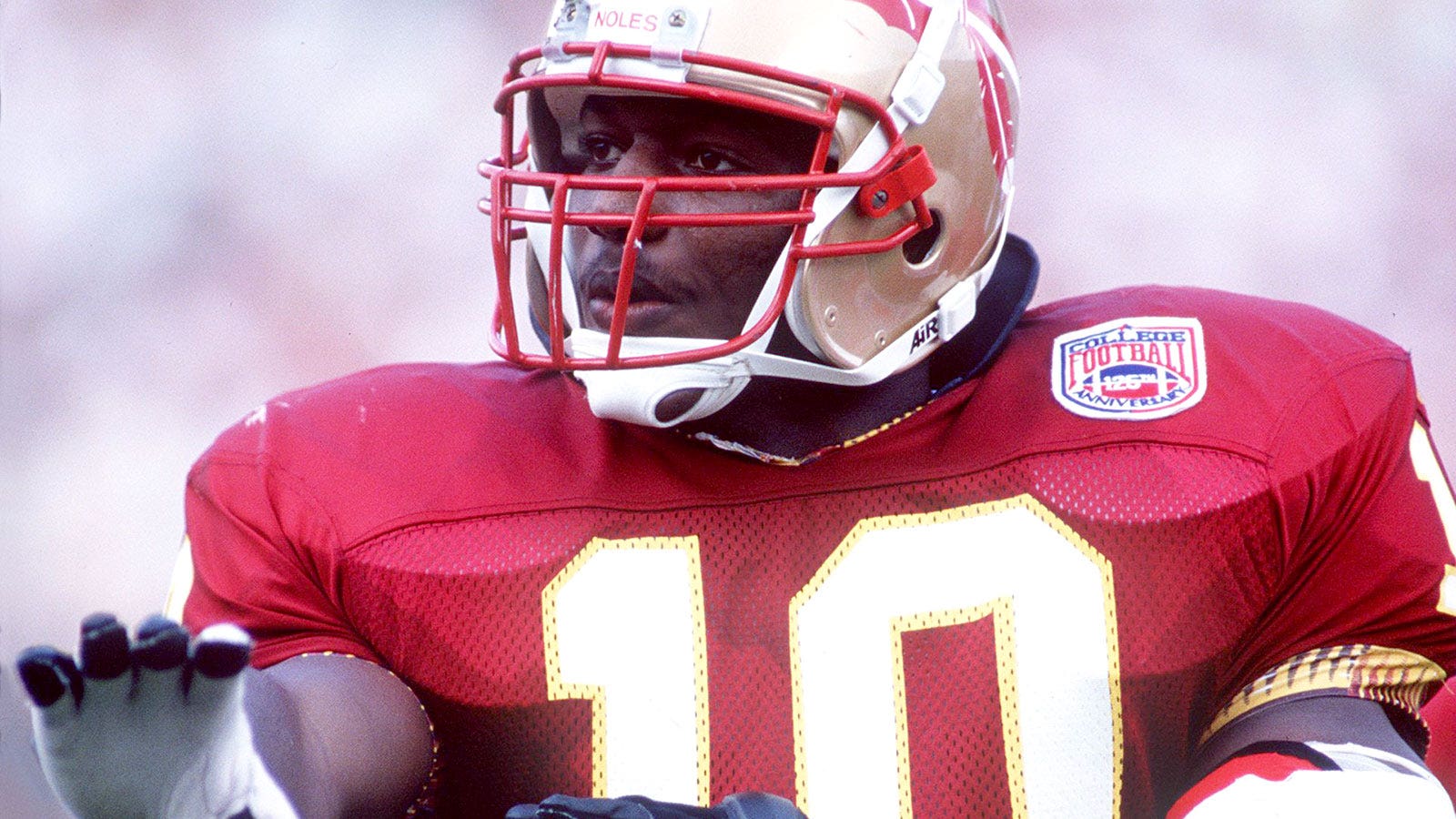 A star on the first Seminoles team to win the national championship in 1993, Brooks helped revolutionize the linebacker position as speed became a greater prerequisite for playing the spot in college and the pros. He was a two-time All-American and a three-time All-ACC first-team selection. Brooks was the 1994 ACC Player of the Year and a two-time FWAA national defensive player of the year as well as an Academic All-American. Brooks was inducted into the Pro Football Hall of Fame last year.
Raghib Ismail, Notre Dame receiver and return man, 1988-90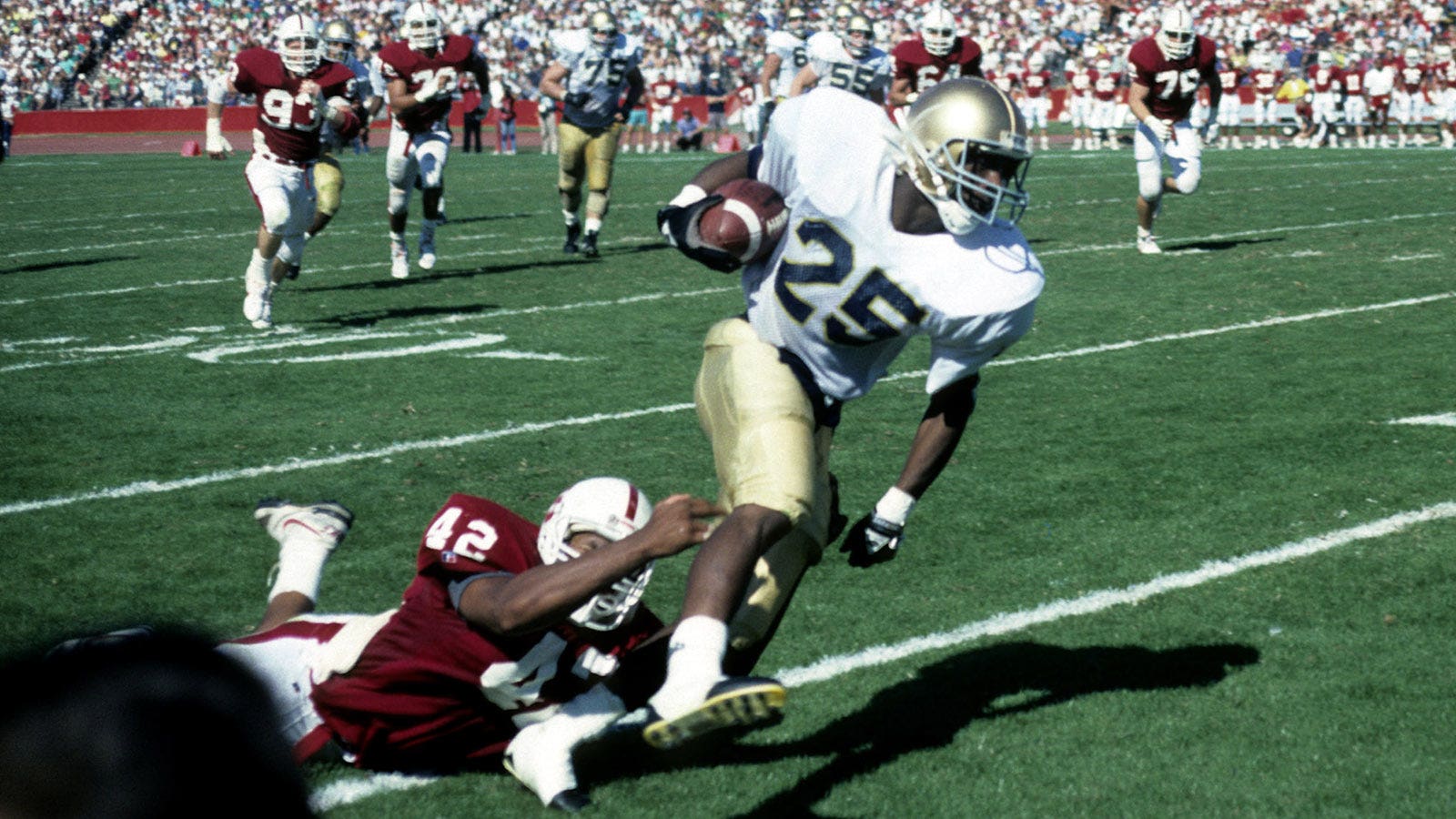 Known as "The Rocket" for his blazing speed, Ismail was a versatile weapon as a receiver and return man for the Fighting Irish team that won the 1988 national championship. In 1990, Ismail had 699 yards receiving and 537 yards rushing with five touchdowns from scrimmage and another on a kickoff return. A two-time All-American, Ismail won the Walter Camp award in 1990 and was runner-up to BYU quarterback Ty Detmer for the Heisman Trophy.
Matt Leinart, USC quarterback 2001-05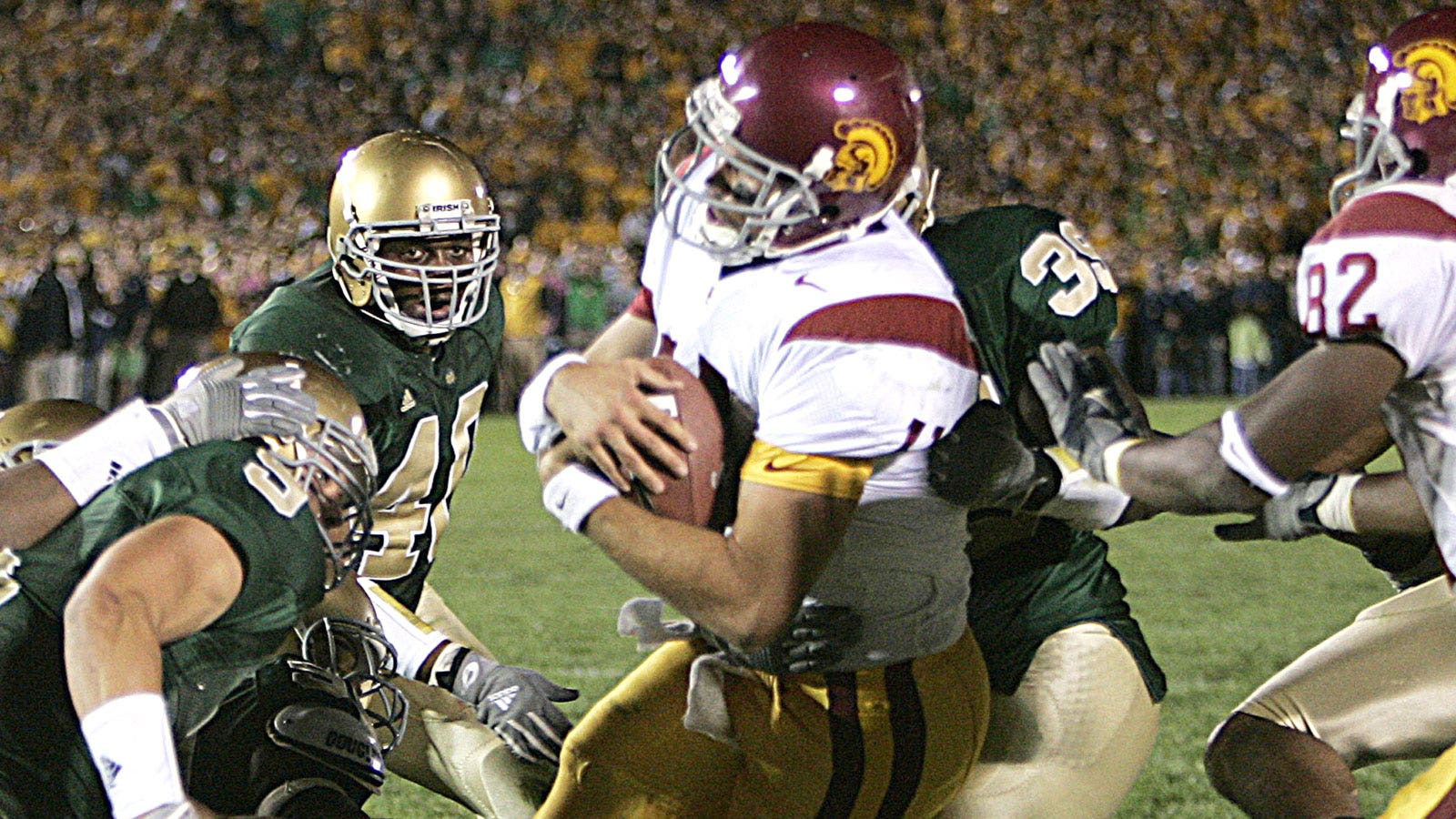 A left-hander who took over as the starter for the Trojans in 2003, Leinart led USC to two national championships and the brink of a third. The Trojans won the Rose Bowl and were voted No. 1 by the Associated Press during his first season as a starter, and he won the Heisman Trophy in 2004 as they went undefeated. Leinart threw for 332 yards and five touchdowns as USC crushed fellow unbeaten Oklahoma in the Orange Bowl to win the 2005 BCS national title game. As a senior, Leinart finished third in the Heisman balloting as teammate Reggie Bush won the award and the Trojans lost a thrilling Rose Bowl to Texas. He finished his career with 99 touchdown passes and over 10,000 yards passing.
Ray Lewis, Miami linebacker, 1993-95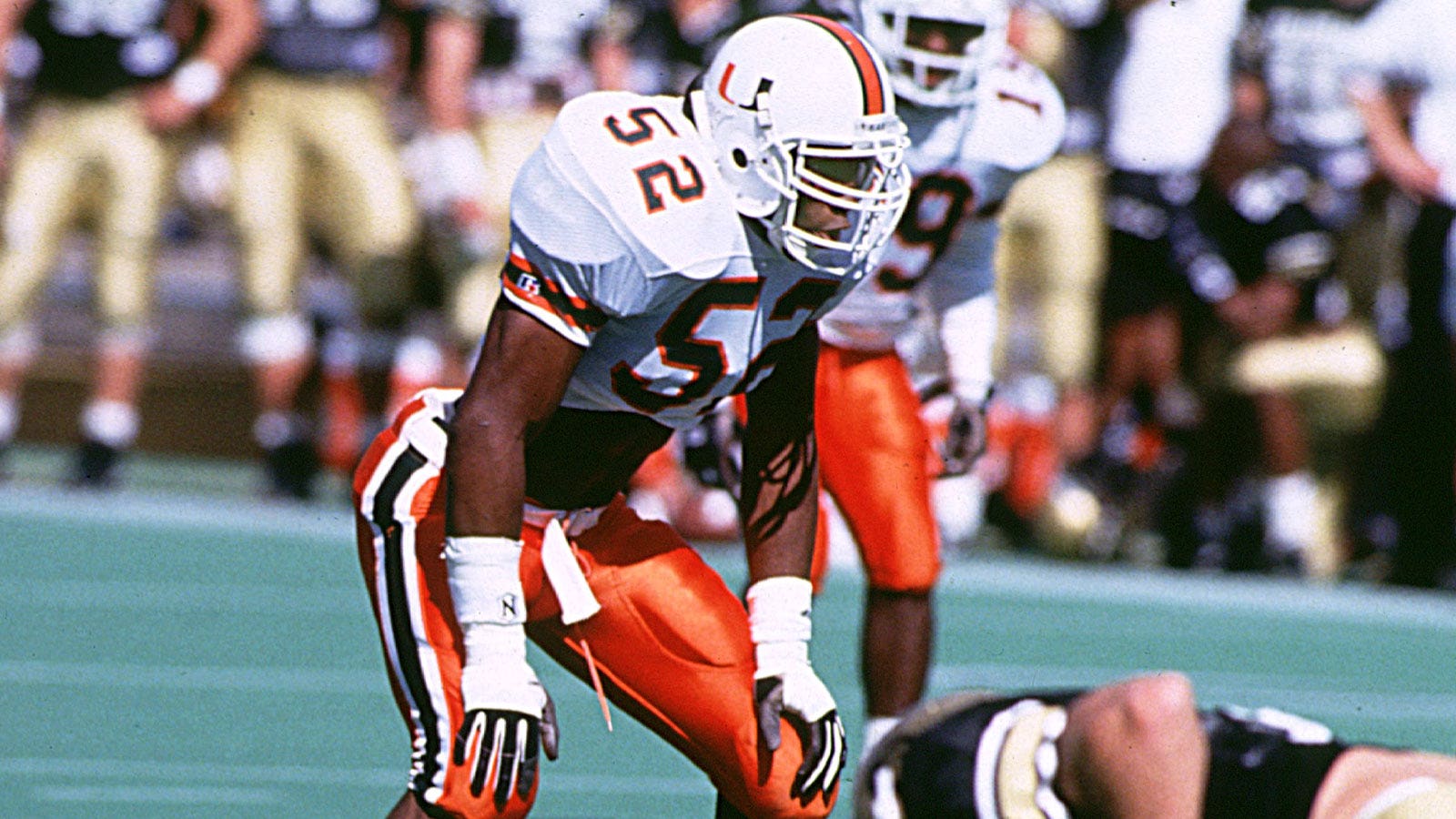 Before becoming one of the leaders of one of the best defenses in NFL history, Lewis was a ferocious defender for Hurricanes teams that won two Big East championships. He became a starter late in his freshman season and set school records for solo tackles in 1994 and '95. His single-season tackle totals those two years remain in the top five in Hurricane history, and he narrowly missed winning the Butkus Award as a junior before entering the NFL draft early.
Simeon Rice, Illinois linebacker, 1992-95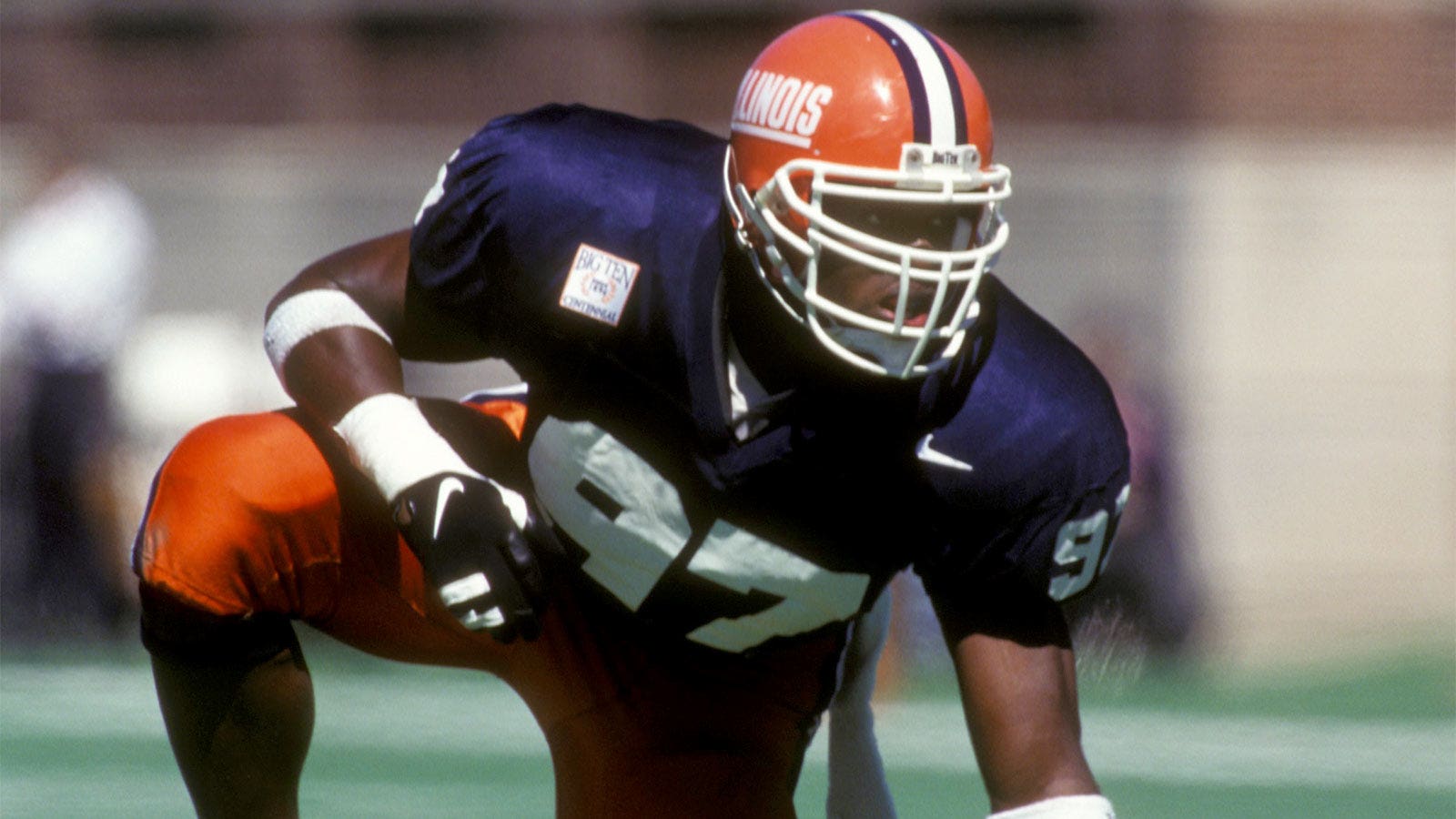 A two-time first-team All-American, Rice teamed with Kevin Hardy to form one of the top linebacker combinations in America in the first half of the 1990s. A rare combination of size and speed, Rice had five sacks in a game against Washington State in 1994 and finished that season leading the Big Ten with 16, an Illinois record. His 44.5 career sacks are most in conference history, and he is fifth in tackles for loss with 69.