Clemson vs. Va Tech: Top 3 Things To Look For In ACC Championship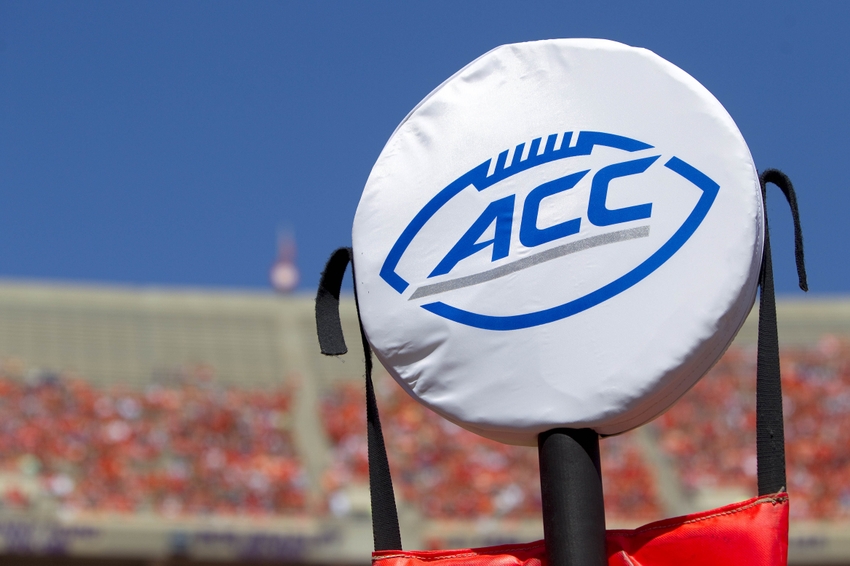 The ACC championship game between Clemson and Virginia Tech will take place Saturday night. We give you the top three things to look for in the game.
It sucks that FSU will not be in the ACC championship game for the second consecutive year. It's twice the 'Noles have played good enough to beat Clemson and come up short.
That mess ends next year though.
Anyways, it should be a good game and I'm sure Clemson fans will travel the short distance to Charlotte. Virginia Tech fans will likely travel well giving they haven't been to the ACC championship game since 2010.
Clemson is a -10 point betting favorite with the over/under at 58.
Let's check the three things to be on the lookout for in the game.
Turnovers
Virginia Tech will likely need a turnover or two in this game to equal things out. The great thing is Clemson has been turnover prone all season long.
Clemson could easily have three losses on the season (NC State, FSU, Pittsburgh). They only lost one of those games but had nine turnovers in those three games.
They've turned the ball over 23 times this season while forcing 22 turnovers. Virginia Tech has been turnover prone as well, turning the ball over 22 times will forcing 20 turnovers.
Clemson's Deshaun Watson has thrown 14 interceptions, and the Virginia Tech secondary has 12 interceptions on the season.
Something's got to give there.
Deshaun Watson Running
Dabo Swinney usually runs Deshaun Watson a lot in games that are must-win games. Overall, Watson has run quite a bit less compared to last year and for significantly less  yardage and touchdowns.
However, the trend of Watson running in games Clemson had to win held true. Watson ran 14 times against Louisville for 91 yards.
He ran 17 times against Florida State for 52 yards. Watson ran 13 times for 35 yards against NC State in a game where they had to overcome four turnovers.
Watson will likely run a good bit against Virginia Tech. Bud Foster will look to bring pressure and will likely play some man-to-man against Clemson which will allow rushing lanes to open with defensive backs having their backs to Watson.
I see Watson going for at least 13 or more rushes in this game because it's must-win for Clemson to stay in the top for of the college playoff.
Clemson Passing vs. Va Tech Secondary
We've hinted at this a bit regarding the Virginia Tech secondary and how Bud Foster will look to defend against Clemson.
Clemson has NFL caliber wide receivers, and it'll be interesting to see if the Virginia Tech defensive backs can win one-on-on battles downfield.
Clemson will be the best offense Virginia will have faced all season and Watson will be the best quarterback they've faced since they got Mitch Trubisky in the middle of a hurricane.
Virginia Tech is excellent against the pass and ranked No. 5 in the nation according to S&P + advanced metrics. Clemson is No. 4 in the nation passing according to S&P+, and No. 2 in the nation on passing downs.
It's strength against strength, but I'd have to give the edge to Clemson because of the receivers they have on their roster.
Conclusion
Clemson is the rightful favorite in this game as they've beaten the better teams and only have one loss. Virginia Tech has a couple of terrible losses on their schedule to Syracuse, Tennessee and Georgia Tech.
As we said, Clemson could easily have three losses and have played some lackluster games during the year. However, they've looked good the last couple of weeks and destroyed South Carolina in their last outing.
Clemson's defense has been light's out at times, but other times they've gotten torched during the season. However, Virginia Tech's offense isn't the type of offense that can put up big numbers against this type of defense.
I expect Virginia Tech to try to run the ball to shorten the game while trying to force a couple of turnovers. If they can do that it'll be a game. If they can't run the ball or force any turnovers it'll likely get ugly in the second half.
This article originally appeared on