Clemson Football live game thread: @ Wake Forest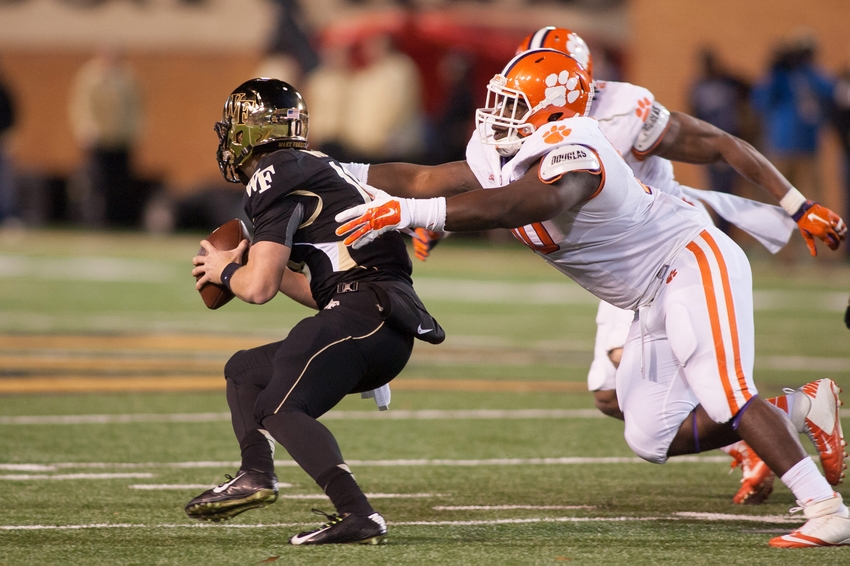 We'd love to have you join our live game thread in the comments section below!
The Clemson Tigers are set to face Wake Forest at 7:00 pm ET. With a win, Clemson could punch their ticket to the ACC championship game.
This is the most important game of the season in my opinion. Coming off of a loss, Clemson has a chance to right the ship for the rest of the season. This game against Wake Forest will set the tone for Clemson's championship run.
Deshaun Watson played great against Pittsburgh aside from the turnovers, it is vital that Watson take care of the football going forward, however, Watson needs to continue to take shots down field when they are there. I hope Deshaun Watson's turnovers don't make him too conservative from here on out.
More from Rubbing the Rock
Wake Forest has a talented defense led by junior defensive end Duke Ejiofor. The Demon Deacons defense has a nose for the football, they have currently caused 23 turnovers on the year. It is crucial that Clemson not give Wake Forest any help with silly turnovers and penalties.
I think the Tigers are going to play with a fire that we have yet to see this year. I expect Clemson to set the tone early on by running the football with Wayne Gallman. As for Clemson's defense, I was never worried about their play last week. Brent Venables was simply out-coached. The Tigers are going to smother this Demon Deacons offense.
This article originally appeared on