BYU's Williams puts winning above his chase for rushing record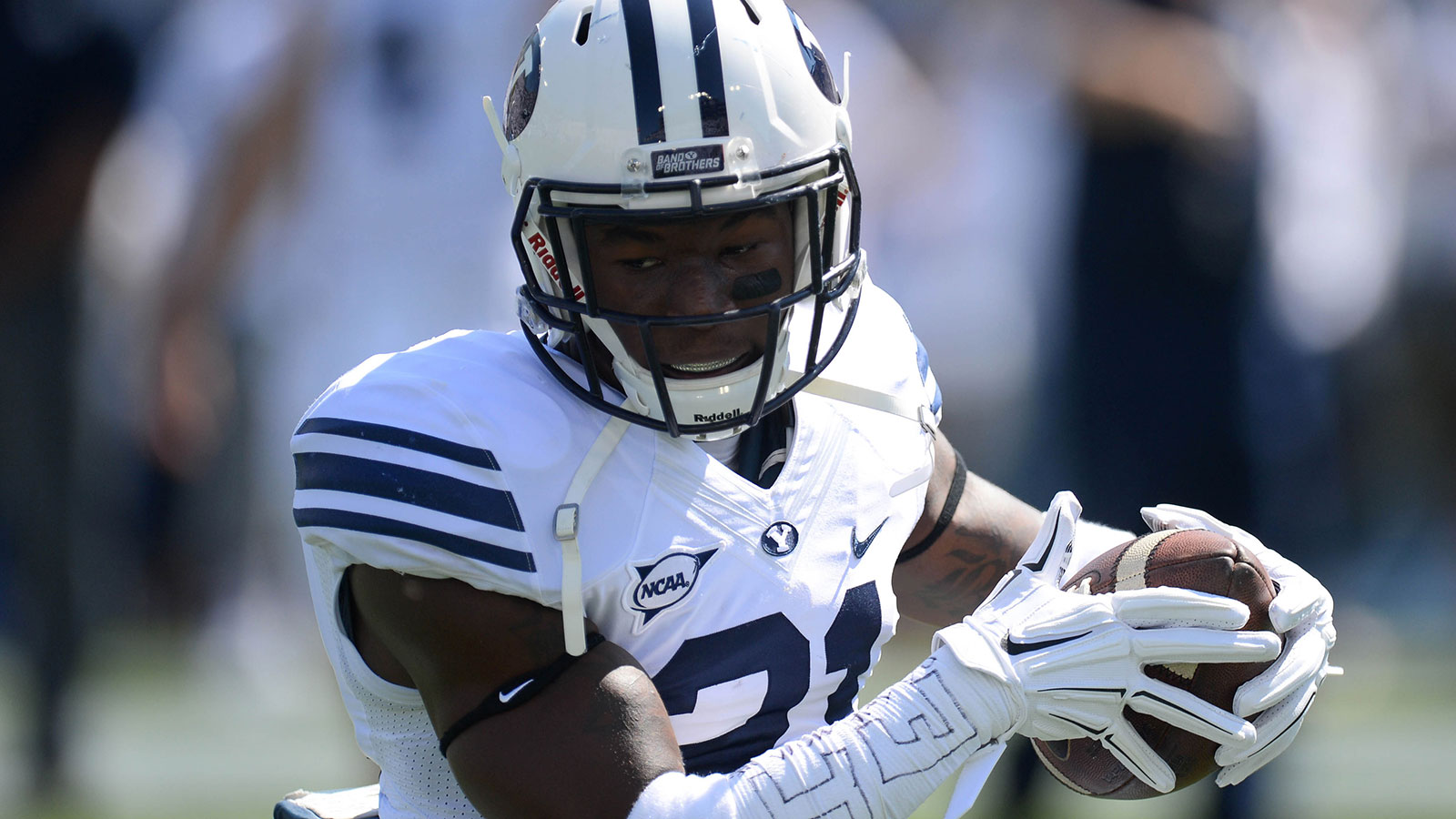 BYU running back Jamaal Williams is within striking distance of the Cougars all-time rushing record, something he has dreamed about since he arrived on campus. However, the electric RB said chasing personal achievements comes second to rushing after wins.
"I'd rather win than break the record. Winning is always better," Williams told the Deseret News. "(When I was younger) I was thinking about records and being a highlight superstar. Now it's just me being a team player. Being a team player gets you the records you want to get."
Williams, 20, needs 930 yards to break Harvey Unga's school career rushing record of 3,455 yards. The 6-0, 206-pound senior back would have been a lot closer had he not sustained a knee injury last November that limited him to seven games. Williams finished the year with 518 yards and four touchdowns.
Williams, who needs to average 77.5 yards during the regular season to break the record, said it's an honor to have his name alongside some the best that's ever been at BYU.
"Having my name up there with all these players I've been thinking about since I got here … When I first heard about BYU, the first people I looked up on YouTube was Harvey Unga — that's my boy. Luke Staley, 'White Chocolate.' I've seen Curtis Brown, Jamal Willis. I already knew who they were," Williams told the Deseret News. "I've seen them all and they all came in and met me and everything. They're all cool people. They all asked, 'Do I need anything?' I'm grateful to hear that they want me to get the record, too. It's a blessing. If I get the record, it's going to be a really great day for me. I might cry. You might actually see me cry one time."
(h/t Deseret News)