Burton aims to fulfill former K-State receivers' challenge to 'step up'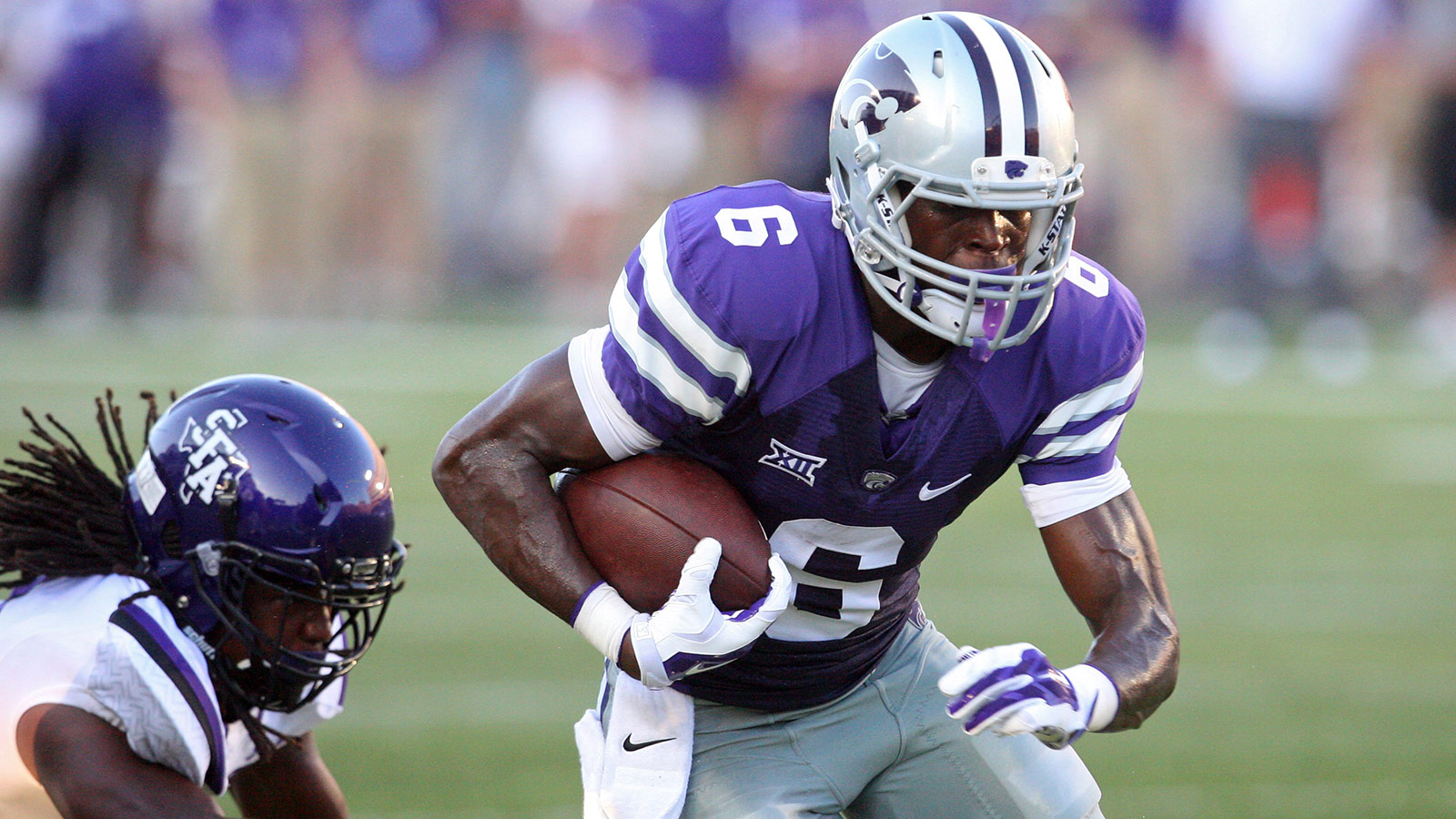 K-State has plenty of rebuilding to do this season in the receiving corps after losing seniors Tyler Lockett and Curry Sexton.
That's opening the door for redshirt junior Deante Burton, who was tabbed by Lockett and Sexton to become the next star Wildcat receiver.
"That motivates me a lot," Burton told the Wichita Eagle of the major opening at wide receiver. "I remember before both of them left, they came up and talked to me. I remember Curry saying, 'You have got to grow up.' Tyler told me, 'You have got to step up.'
"I have always kind of skated by, being the younger guy that let them do all the work. It was their team. You've got Lockett, a proven All-American, and Curry, without a doubt one of the smartest receivers I have ever seen play. The year before that, they had Tramaine (Thompson) and he was playing my role."
Now that they've left him to fend for his own, Burton feels the need to satisfy their challenge to carry the torch.
"They all said, 'When we are gone, we are leaving it to you,'" he recalled. "They really pushed me forward to become a leader and step into their roles. I don't want to let them down."
Head coach Bill Snyder says that the local product of Manhattan, Kans., still has to resolve his issues with consistency, but he's been encouraged by some "nice catches" he made during the spring.
As the Wildcats continue their search to fill the holes left by graduated senior talent, Burton is determined to help fill the void at wide receiver.
"I'm ready to be the guy," he said. "If you don't want to be the guy, then you are not playing the game to the best of your ability. You have got to have the mentality that you want the ball on fourth-and-5. I want the opportunity. I want the ball to come to me. That is what I am working toward."
(h/t Wichita Eagle)
Photo credit: Scott Sewell/USA TODAY Sports