Arkansas' Chris Jones to Transfer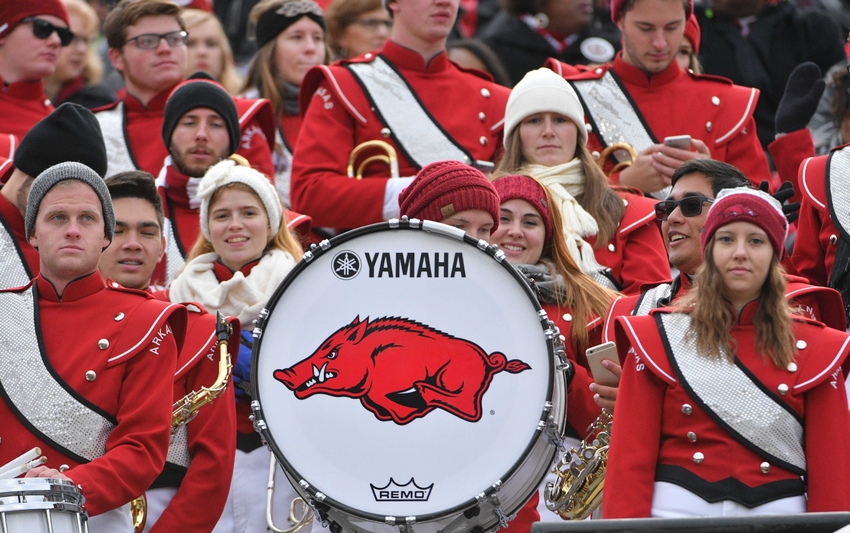 Arkansas Razorback fullback, Chris Jones, will be leaving the team as a graduate transfer.
Chris Jones is a walk-on fullback from De Queen High School in Arkansas. According to Otis Kirk, he will be leaving with one more year of eligibility to wherever he decides to go. He graduated from Arkansas in three and a half years.
According to Arkansasrazorbacks.com, Jones is 5 feet 11 inches tall and 249 pounds He redshirted then as a redshirt freshman saw a little bit of playing time in four games but there are no stats on his performance.
As a sophomore, in 2015, Jones was in six games. He gave additional depth to the fullback position and saw time on the field with the special teams. He had one tackled against UT Martin, one at Ole Miss and one more at LSU. Also in 2014 and 2015, Chris was a two-time Fall SEC Honor Roll honoree.
It is not known yet where Jones will be going to spend his one and final year as a college football player. It looks like he probably would have never really gotten any action here as a Razorback. Arkansas plenty of guys to fill the position. Chris will not be on the team for the bowl game either.
I hate that it didn't work out for Jones. I never heard anything about him but I always hope for the best and all the success for our current and former Hogs. Hopefully, he will find a spot on a team that he can get right to work and have a good last season. Woo pig.
More from Razorbackers
This article originally appeared on