Alabama Football Podcast Breaks Down 2016 Iron Bowl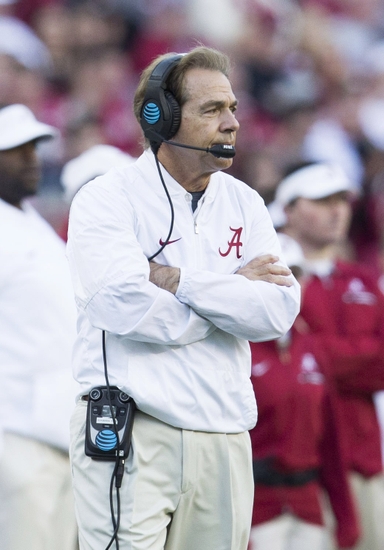 In this episode, Tom and Dave from the Alabama Football Podcast breakdown the Tide's defeat of the Auburn Plainsmen.
Play Calling
Familiar lines are drawn as we debate good vs. bad play calling, game planning, and the feats of one Jalen Hurts.
Ardarius Returns
Coincidence that Stewart returns to the lineup and the Tide offense plays with more spark? I think not. Plus ArDarius provides for a snarky jab at the Tigers, tune in to see what we're talking about.
Solid Line
The Alabama line was stable and stable on Saturday against the Tigers when it registered a solid performance without all of the personnel shifts prevalent over the last month of the season.
Is This Truly 'Peak Saban' For Alabama Football?
Deep Secondary
Alabama goes nine deep in the defensive secondary. Check out the breakdown.
Special Teams
JK Scott was off his mark and we discuss the punt-return game including speculation for adding some spark.
Mini Game balls
Anyone can read a headline, but which players contributed in more subtle ways to the Tide's fortune?
Alabama's Next Opponent
Next up for Alabama is a return visit to Atlanta for the SEC Championship Game (4 pm ET, CBS) where the Tide will square off with a familiar opponent relative to the forum. The Crimson Tide and Florida Gators have matched wits for the conference crown nine times, including Saturday, and have played to a draw in splitting the first eight appearances. Look for the Tide to take the upper hand in both the game and series come Saturday.
This article originally appeared on