ACC Football: Three Impact Coastal Division Games in Week 8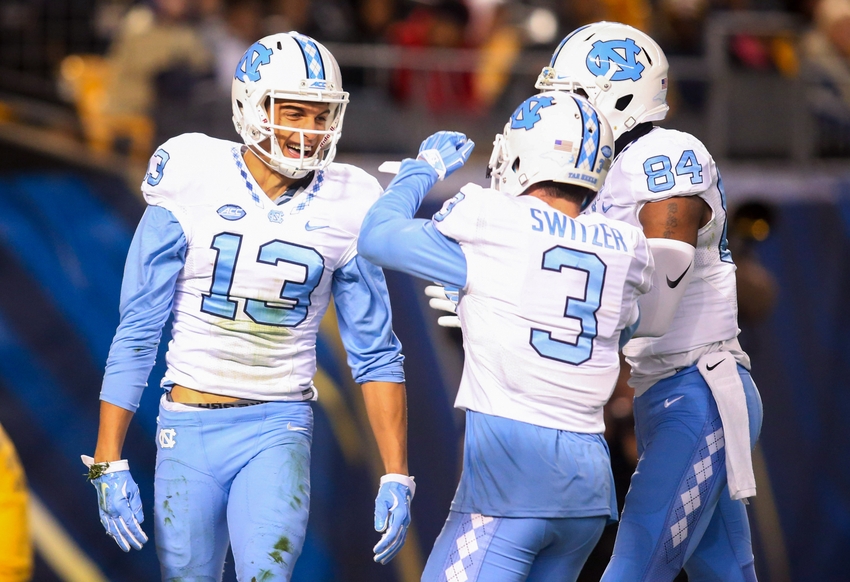 Which ACC Football Coastal Division games are the biggest of the weekend?
Week 8 will not look to elate anyone unless you are a fan of the SEC. Though the week does have three top 25 matchups, all three take place in the SEC.
Of course, this is why most consider the SEC to be the premier of college football. The day starts off with a game that will have a huge impact on the SEC west and Playoff picture. Texas A&M will be looking to knock off juggernaut Alabama in a battle of unbeatens. The state of Alabama gets a double header of top 25 battles as Arkansas travels to take on Auburn as well. Finally, the night ends with a showdown between LSU and Ole Miss.
So with nothing of importance happening in the land of ACC football, let's delve in the Coastal Division. This week sees three of the top four teams in must win games. The only problem is that only two of those teams can win. So let's get started with the big showdown on Thursday Night.
Miami at Virginia Tech (Thursday, Oct 20th @ 7:00 pm)
Both teams are coming off tough losses last week as favorites. This game reunites two former Big East schools in a Thursday Night Tradition. Which team can win and keep their Coastal Season alive?
Things going for the Hurricanes: The Moment. If it was good enough to doom Miami against Florida State, then it is good enough to doom the Hokies against the Hurricanes. Miami has won three of the past four meetings against these two schools. The average margin of victory? A little over 17 points per contest. Miami is in the Hokies heads. Just ask the Hurricanes what that feels like.
Things going for the Hokies: Home Field. Virginia Tech is 3-0 at home. They are a tough out at Lane Stadium regardless. Just ask the Tar Heels last season when the Hokies took them to overtime. Virginia Tech at home this season has also outscored their opponents 139-30.
Both squads are top 15 in yards allowed per game. Miami is good, but Virginia Tech is better. Home field can often be a deciding factor in Thursday night games. If Miami loses their quest for the Coastal is dead. If Virginia Tech loses, they will need some help. Welcome to Coastal Chaos.
North Carolina is coming off a hard fought win at Miami. Virginia is coming off a second half let down against Pitt. Will the Cavs momentum continue to pull them downward? Or are the Heels too exhausted to win yet again on the road? The answers to those questions will determine the winner of the South's Oldest rivalry.
Things going for the Tar Heels: Mitch Trubisky, The Road, and the Leg. As I mentioned in my power rankings, non-hurricane Mitch is a Heisman candidate. It also helps he will be facing a Cavalier's defense that gives up 280 yards a game, and that is after they allowed only 137 yards to a passing-challenged Pitt team.
UNC has also now won eight straight true road games dating back to 2014. So the fact they are away from Keenan is a deterrent for them. Finally, another weapon has surfaced for the Heels. Nick "the Leg" Weiler, has now nailed two 50 plus yard field goals. Whenever a team has that in their back pocket, it definitely makes life easier.
Things going for the Cavaliers: Injuries, Suspensions, and Taquan Mizzell. If you haven't heard, Mack Hollins is out for the season. This will hurt the Tar Heels deep game. It will also make it easier for the Virginia defense to try and contain the Heels receivers.
Also, the Heels will be without Andre Smith for the first half. The Heel's LB was thrown out last week due to a targeting call. This should help open up an already less than stout run defense for Virginia running back Taquan Mizzell. Last year Mizzell rushed for 117 yards against the Heels and will be looking for something similar this time around.
UNC has to win this game to keep their Coastal hopes alive.
Sure they need a Virginia Tech loss, but UNC has played the tougher part of their schedule, the Hokies have not. The loss of Hollins hurts, but Proehl has shown he is more than capable of taking his place. If the defense continues to show improvement, the Heels should win this game for the seventh time in a row.
Bye Week Bonanza
This is my 21st time doing this piece. I have never failed to get three games and one to watch.
Thanks to six ACC teams on bye, three in the Coastal, this week only contains two games.
So that does it for this week of action. Though there are only two Coastal games they will have a huge effect on the division race. Everything kicks off Thursday night in Blacksburg, so don't miss a minute.
More from Keeping It Heel
This article originally appeared on