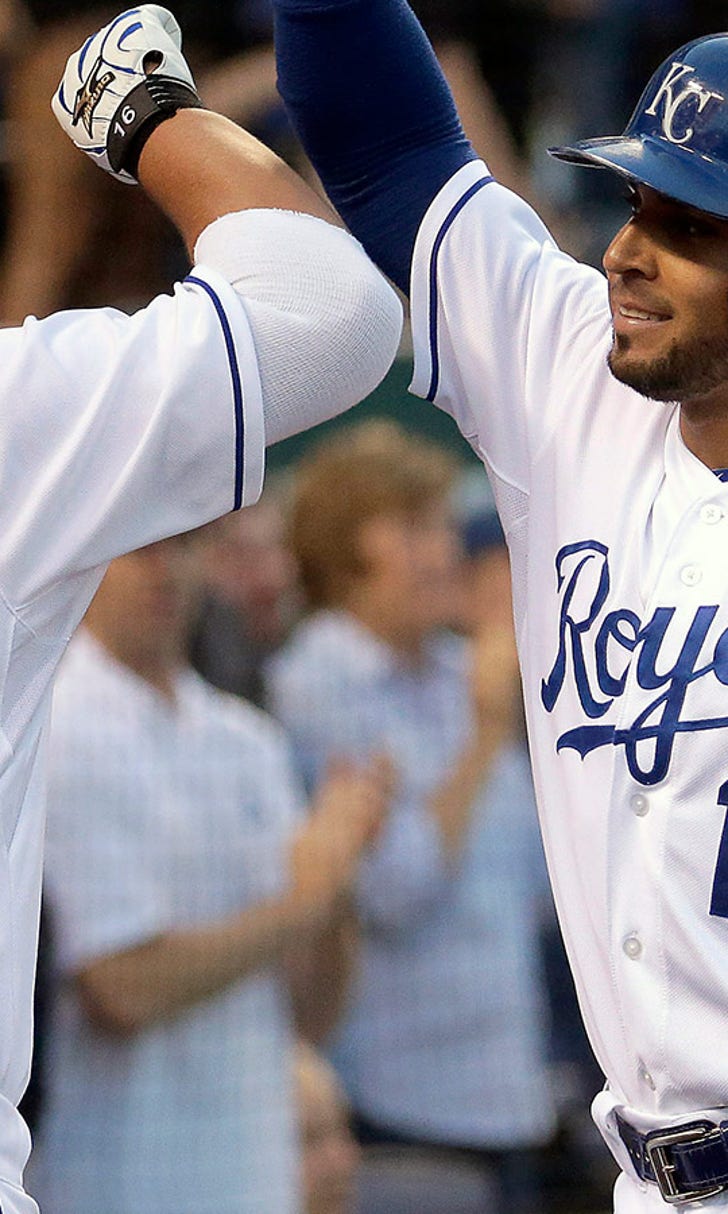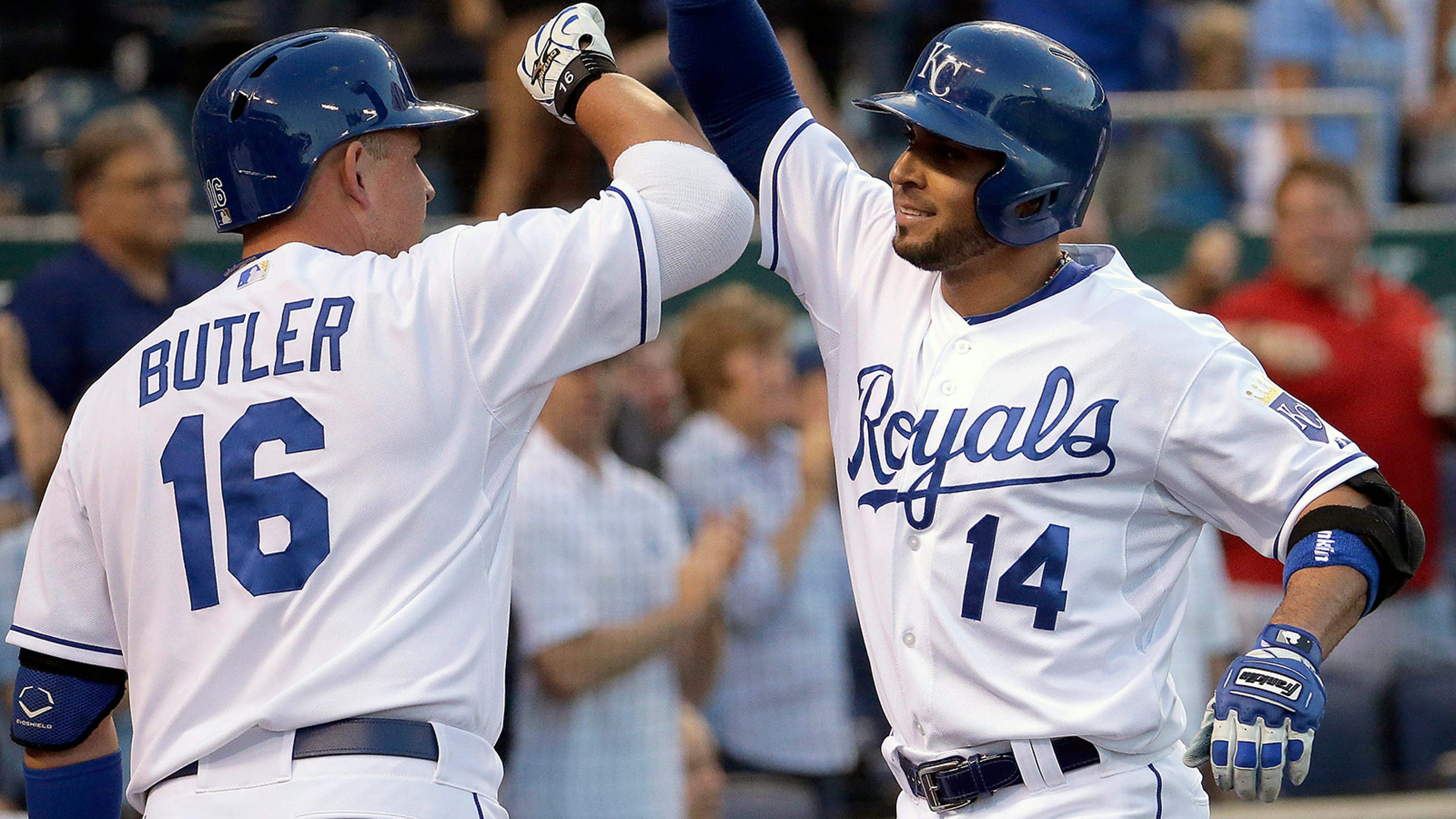 Who needs a superstar? Royals winning with team effort
BY foxsports • August 14, 2014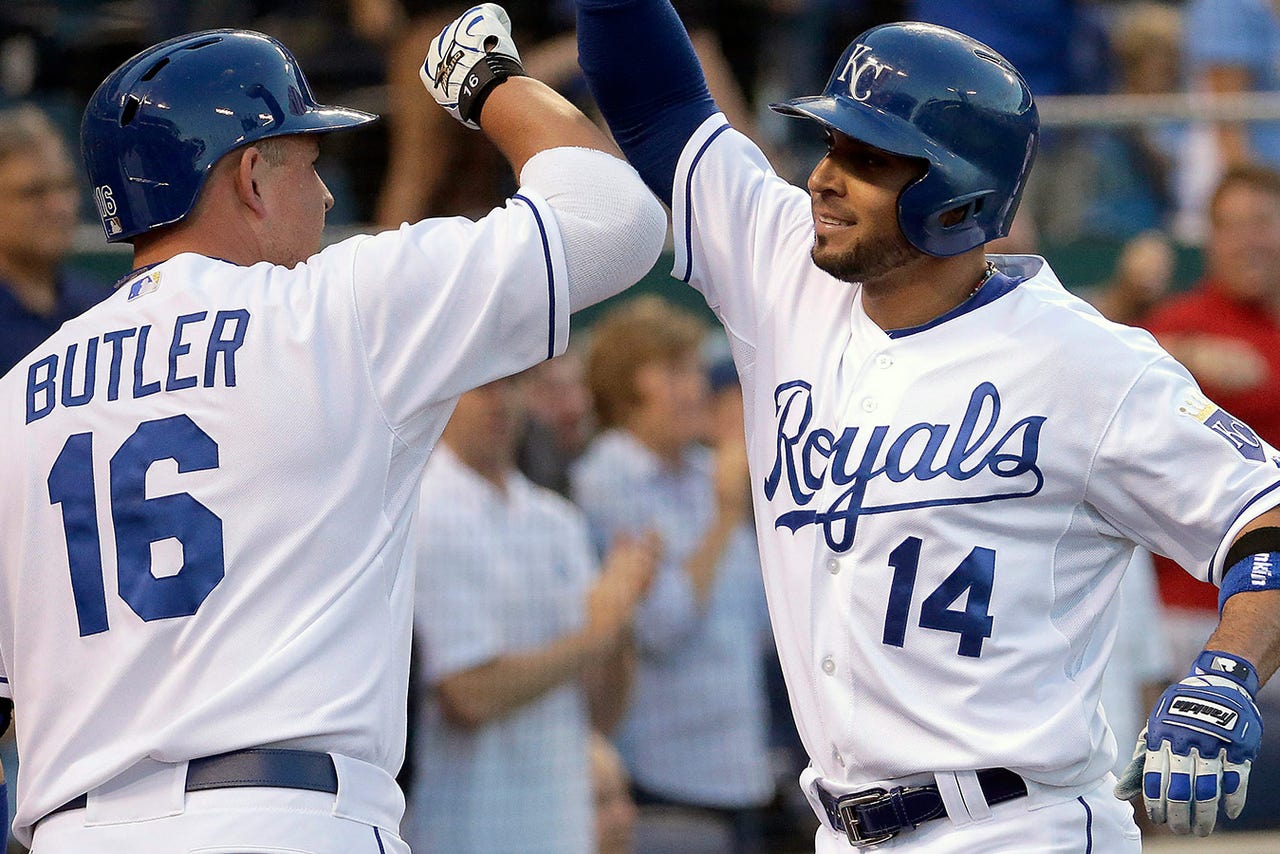 KANSAS CITY, Mo. -- Here the Royals sit at 12 games over .500, in first place in the American League Central, and perhaps headed for their first playoff appearance in 29 years.
And yet the Royals are sitting on this perch completely devoid of an offensive superstar.
There is no Miguel Cabrera in the lineup. No Mike Trout. No Robinson Cano.
In fact, what's really odd is that the Royals are a playoff contender even though they don't have a single offensive player having an overachieving season.
Only Lorenzo Cain (.297, three homers, 39 RBI) and Alcides Escobar (.277, two homers, 37 RBI) would even qualify as having remotely career-plus seasons among the regulars.
Pretty much everyone else is posting below career-average numbers.
Yet the Royals are winning.
"It just shows you the importance of winning as a team," third baseman Mike Moustakas says. "It's just a little bit from everyone.
"You know, one night it might be Sal (Perez). Then it might be Billy (Butler). The other night it was Esky. I've had a hand in some. I think that's how you win.
"You don't necessarily need one guy to carry you."
Manager Ned Yost agrees.
"It would be nice to have one big bat," he says. "But you don't have to if you have contributions from a lot of sources."
General manager Dayton Moore alluded to that very fact before the trade deadline when fans screamed for him to add one difference-maker on offense.
Watch the Royals Live pregame and postgame shows before and after every Kansas City Royals game on FOX Sports Kansas City.
"We're not just one player away or one bat away," Moore said at the time. "We need everyone to do their part. That's how we're built. That's who we are."
And the Royals are getting widespread contributions. Alex Gordon and Omar Infante lead the team with 53 RBI. But bunched right behind them are Perez (50), Butler (48), Moustakas (47) and Eric Hosmer (46).
"When you have RBI guys that bunched together," Yost says, "it tells you what kind of offensive team you are. We need everyone to pitch in, not just one guy."
Moustakas also noted the value of getting key hits at the right time.
"I think that's what we've been doing the last few weeks," Moustakas said. "When we get into tight games, it seems someone comes through late in the game.
"It's not like we're looking for that one guy in the lineup to come through every night. It's all of us, as a team. Each guy believes he can be the guy each night.
"I think that's the key to winning."
Another key, of course, is strong pitching. All those timely hits of late wouldn't be so timely if the Royals were down by five or six runs late in games.
"It all starts with the starting pitching," ace James Shields says. "If you get solid starting pitching and you play good defense and you have a solid bullpen, that sets it up for the offense.
"What pitching and defense does is it keeps you in games. And if you stay in a game long enough, your offense has a chance to come through. I think that's what has happened with us. We hang around and hang around, and then someone on the offense comes through."
Shields is familiar with the all-hands-on-deck philosophy of winning.
"That's the way we did it in Tampa," he says. "We didn't have one big superstar on offense who we had to rely on each night. We had a bunch of guys, and we had the pitching to keep us close in games.
"We always had a philosophy that it takes more than 25 guys to win. Really, we would say that every spring training, that we needed 25 guys plus some guys in Triple A, too, to help out during the season. You can't win unless you have a bunch of guys doing their part, and that extends beyond your 25-man roster.
"I think that's what you're seeing with us. It's a collective effort from everyone. That's the best way."
Infante knows a thing or two about winning, having been on the division champion Tigers the last two years.
"This team has what it takes to win," he says. "We talked about that back in spring. You look around, this is a team good enough (to make the playoffs)."
You can follow Jeffrey Flanagan on Twitter at @jflanagankc or email him at jeffreyflanagan6@gmail.com.
---
---