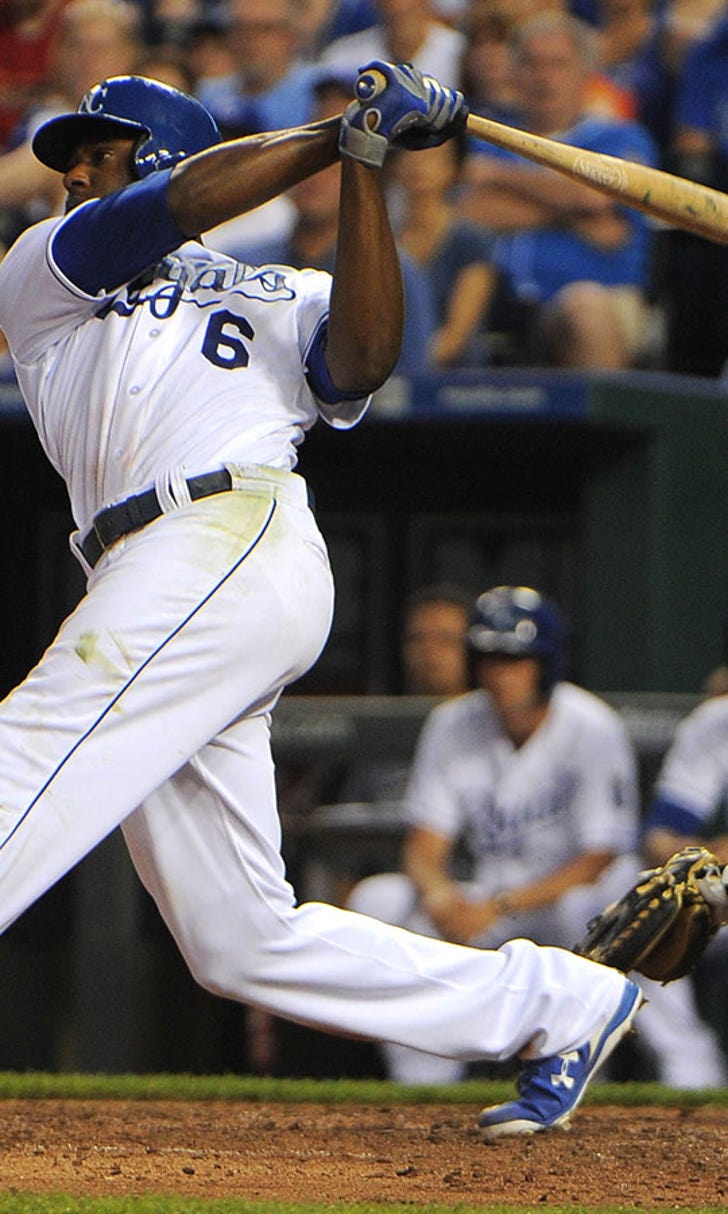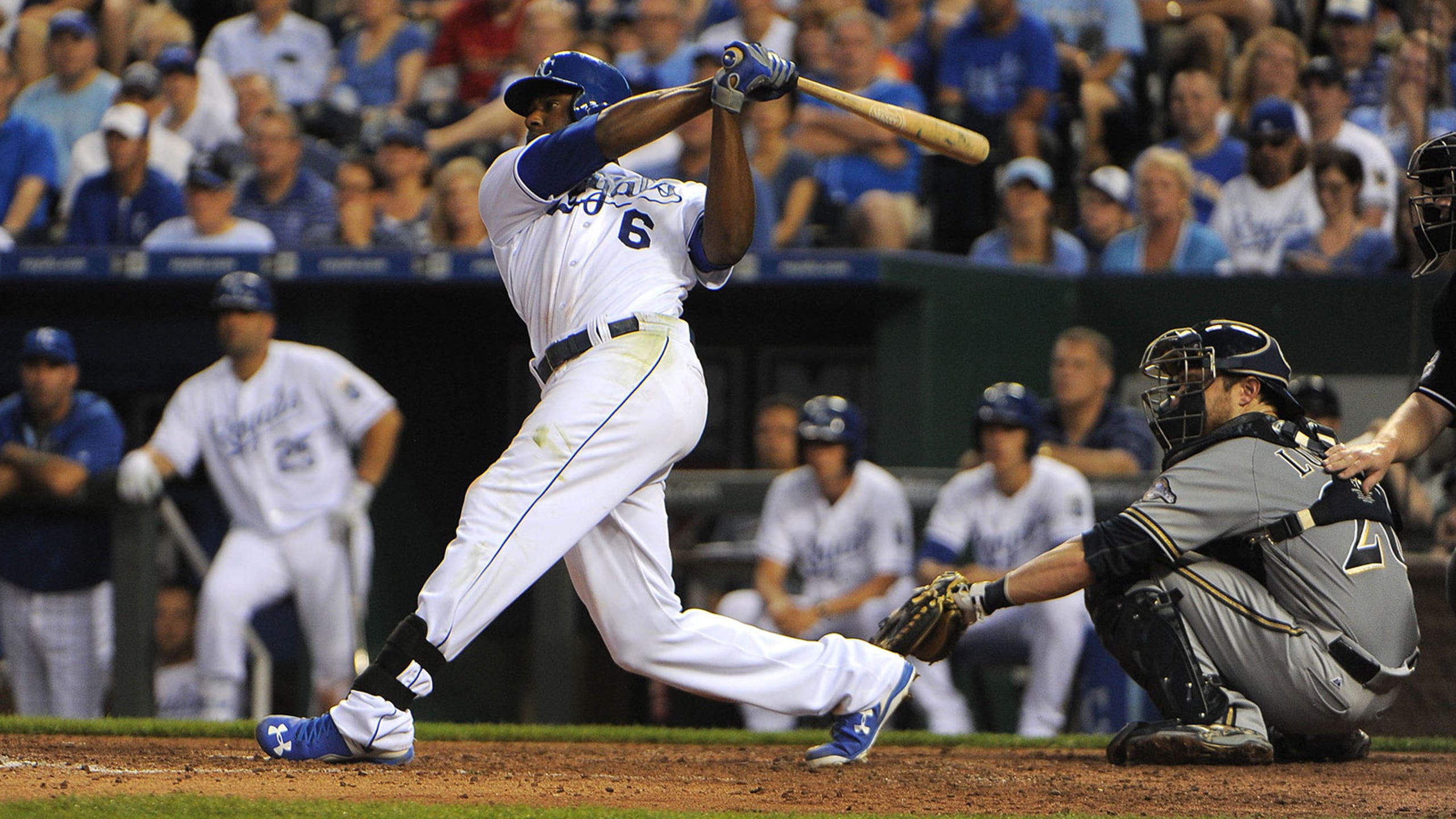 Royals are batting .275 against left-handers entering series with Boston
BY foxsports • June 19, 2015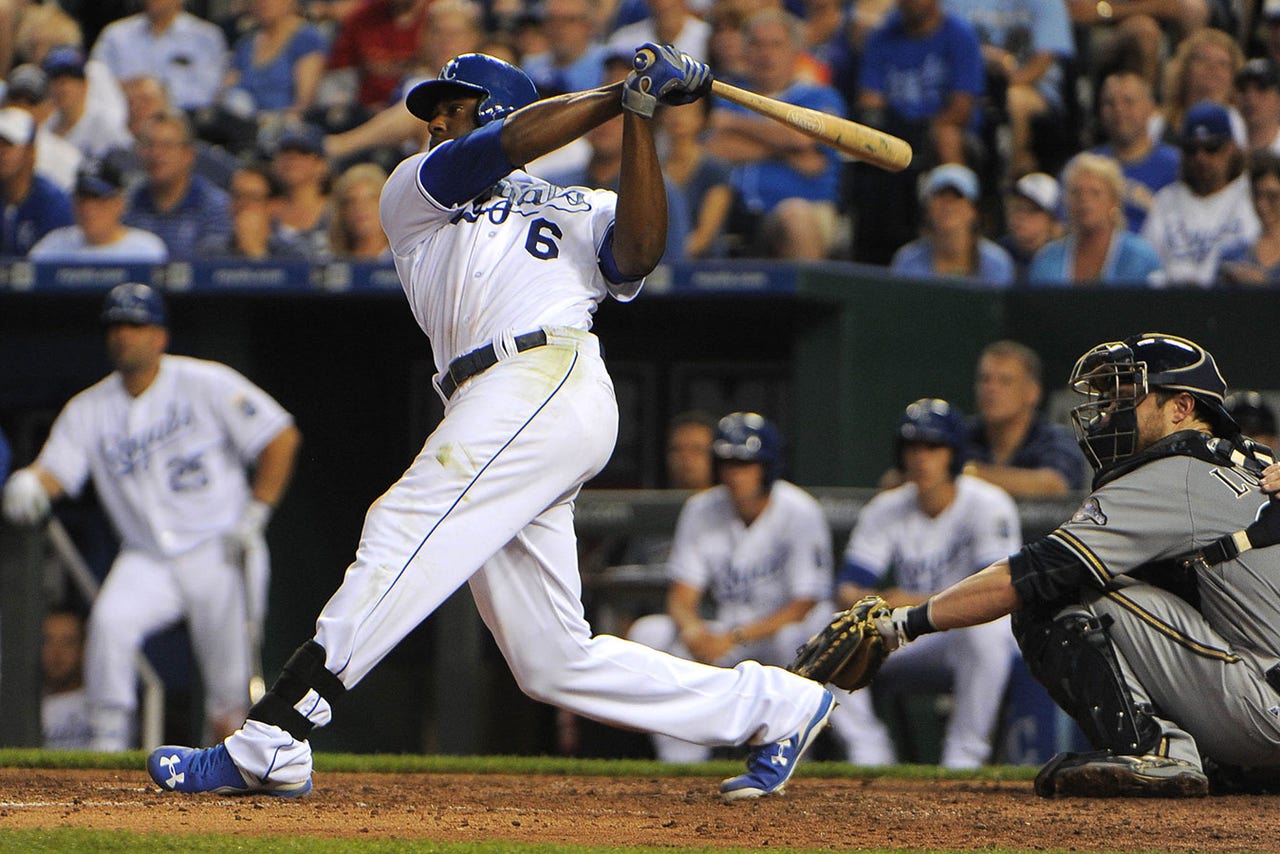 Although they didn't need to score a lot in their latest victory, the Kansas City Royals continue to pound out hits at a dizzying pace during their winning streak.
That could spell trouble for Eduardo Rodriguez as he tries to regain the form that led to a historic start to his season.
The AL Central-leading Royals will try to match their longest streak in a month Friday night, while the last-place Boston Red Sox chase rare back-to-back road victories.
Kansas City had 13 hits and was 3 for 9 with runners in scoring position but couldn't push across a run after the second inning in Thursday's 3-2 home win over Milwaukee.
The Royals (38-25) have recorded double-digit hits in a season-best four consecutive games, winning each while batting .379 with 12 extra-base hits and 7.0 runs per contest.
Alcides Escobar led the way Thursday with three hits, while Eric Hosmer and Alex Gordon each had two. Escobar is 8 for 18 during the streak, Omar Infante is 8 for 15 and Mike Moustakas 6 for 15.
"The last two weeks...the whole team was like .200, now it's coming back," Escobar told MLB's official website. "Every guy in this room is playing good."
The Royals, who have a pair of four-game winning streaks during this 8-2 stretch, last won five in a row May 17-23. They won a season-high seven in a row to open the season.
Rodriguez (2-1, 3.55) appears to be in a tough spot as he looks to rebound from a rocky outing for Boston.
The left-hander went 2-0 with a 0.44 ERA while becoming the first pitcher to go six or more innings while allowing no more than one run and three hits in his first three starts. However, he gave up nine runs over 4 2/3 innings in Sunday's 13-5 home loss to Toronto.
"It was a little bit out of control," said Rodriguez, who threw 45 of 88 pitches for strikes. "I just have to throw better pitches."
Watch the Royals Live pregame and postgame shows before and after every Kansas City Royals game on FOX Sports Kansas City.
The Royals rank among baseball's leaders with a .275 average against left-handers. Lorenzo Cain is hitting .347 in 72 at-bats versus southpaws and .343 over a nine-game hitting streak.
Kansas City recalled Yohan Pino from Triple-A Omaha to take Yordano Ventura's turn in the rotation. Ventura, the opening day starter, was placed on the disabled list due to right ulnar nerve inflammation.
Pino was 4-2 with a 4.93 ERA with Omaha and is 0-1 with 0.64 mark in six big-league relief appearances. He's never faced the Red Sox (29-39), though recent acquisition Alejandro De Aza is 5 for 7 against him.
Boston had dropped eight of nine before earning a split of its four-game home-and-home series against Atlanta with Thursday's 5-2 road win. The club is 3-12 on the road since last winning consecutive away games May 13-14.
Brock Holt is 8 for 13 with a home run, two triples and a double over his last three games, while Mookie Betts has gone 10 for 18 in his past five.
Pablo Sandoval could return after he was benched for using his Instagram account during Wednesday's loss. He's hitting .452 during an eight-game hitting streak.
Dustin Pedroia, however, is day to day after missing two of the last three games with knee inflammation.
"Regardless of what has gone on, a win is always a good thing," manager John Farrell said.
---
---