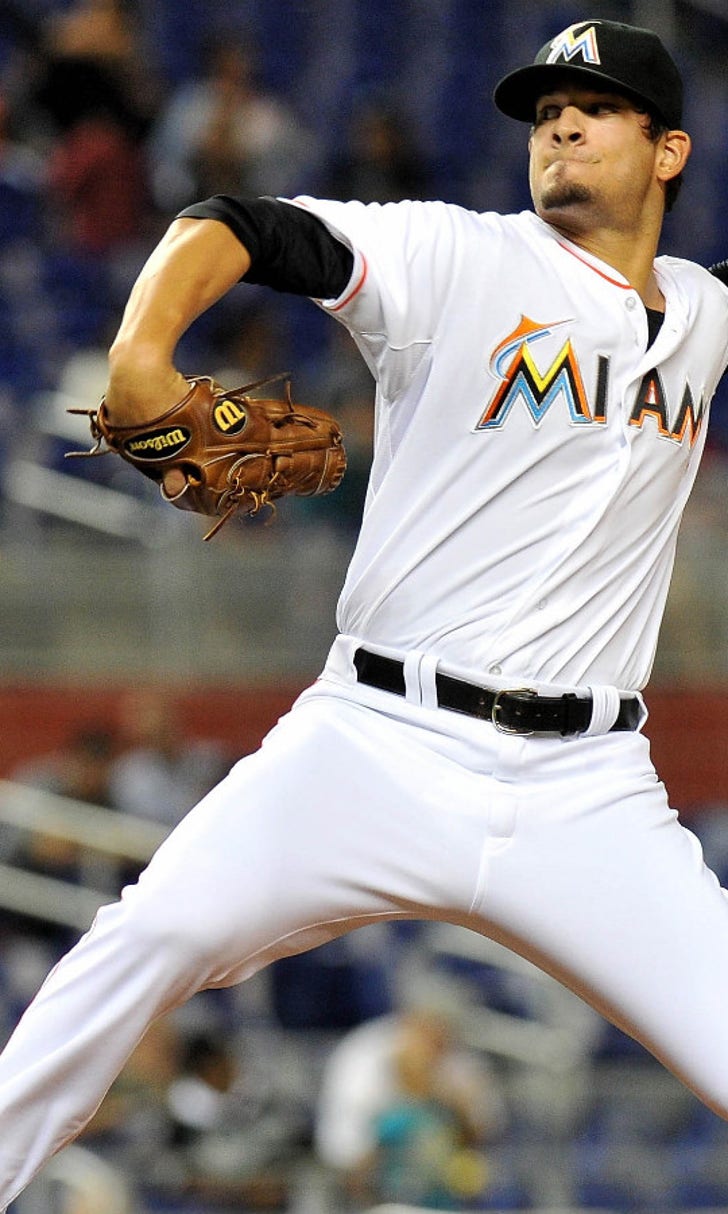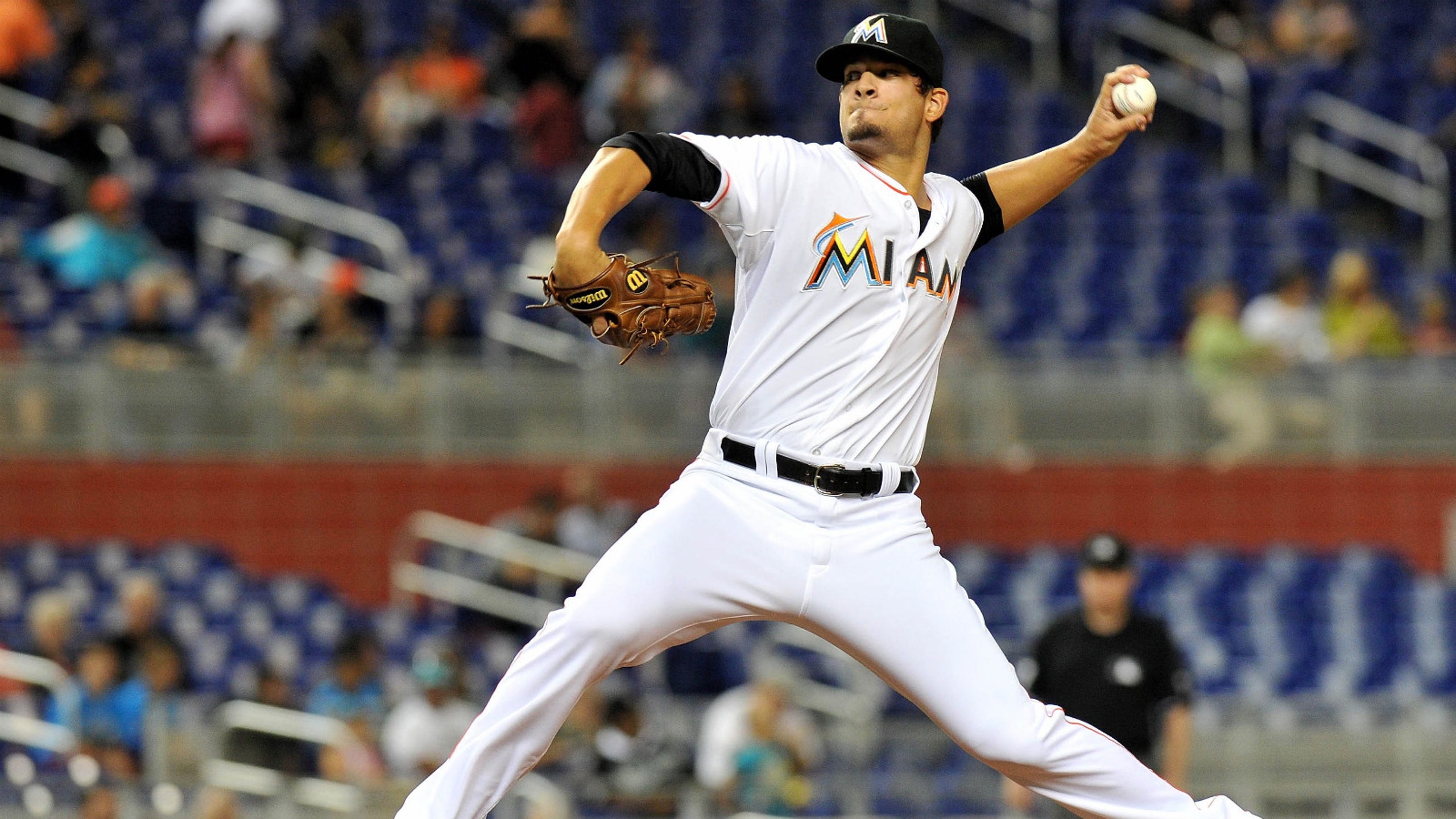 No fanfare, but a no-hitter just the same for Marlins in Panama
BY foxsports • March 17, 2014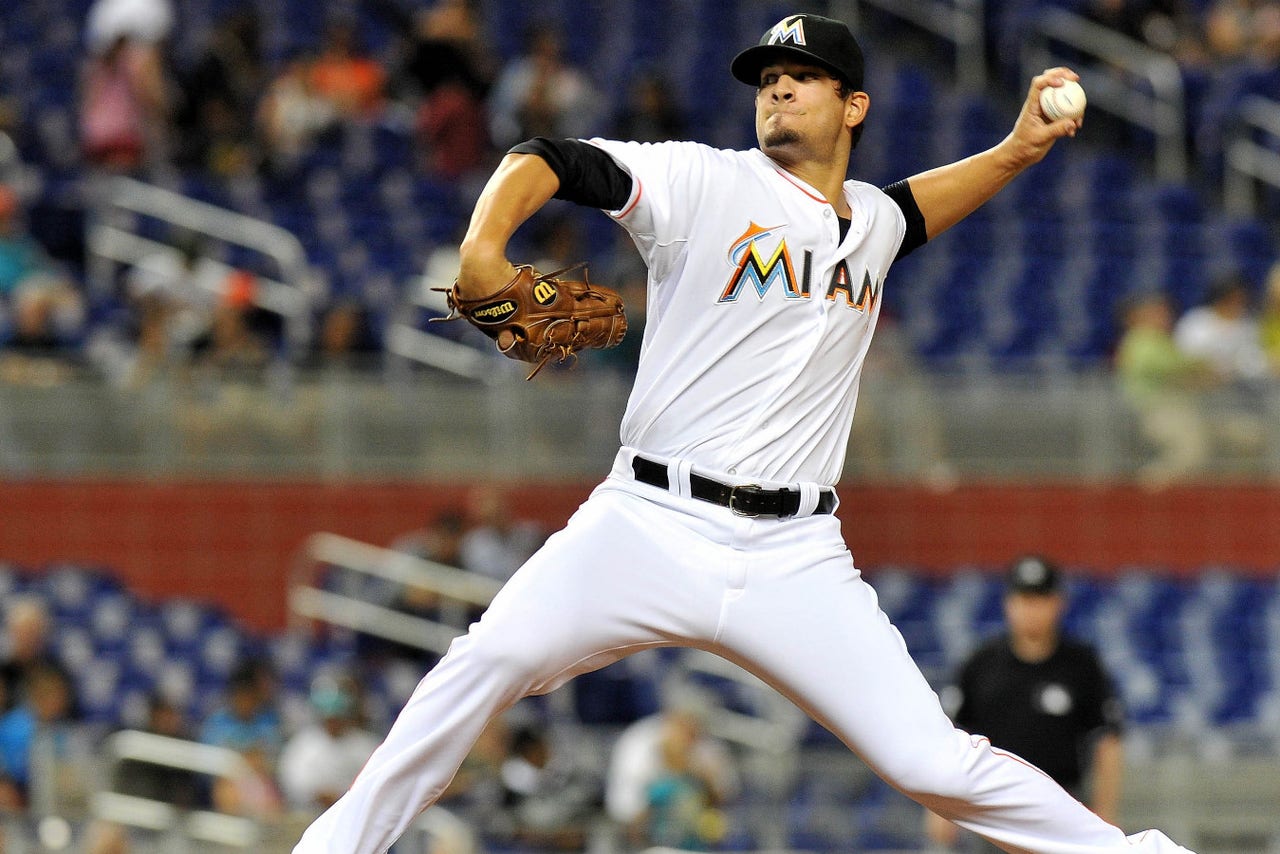 JUPITER, Fla. -- When Marlins reliever Arquimedes Caminero struck out Adonis Garcia Saturday night in an exhibition against the New York Yankees, there was no jubilant celebration on the mound.
Catcher Kyle Skipworth didn't jump into Caminero's arms. Teammates walked out of the dugout for customary handshakes. Though horns, whistles and drums blared like lively World Baseball Classic games, most fans wore pinstripe jerseys.
That's because the Marlins had just tossed a combined no-hitter to beat the Yankees, 5-0, in front of 26,686 at Rod Carew Stadium in Panama as part of the two-game Legend Series honoring closer Mariano Rivera.
"Even though it's spring training, the game is a game," Caminero said. "You have to play and get after it. Throwing a no-hitter is what you want as a pitcher."
Many of his teammates, including starter Brad Hand, didn't realize it until that final frame. The scoreboard only showed how many runs each team had scored.
With one out in the ninth, Caminero raced after Jose Pirela's slow roller down the third-base line with the infield back. Anything to preserve the feat.
"We were down there and [said] 'I don't think they got a hit yet,'" outfielder Christian Yelich recalled. "It kept getting later and later. 'I don't think they have a hit.'
"When that stuff happens you kind of see the writing on the wall right there, and [Caminero] struck out the last hitter. Yes, it's spring training, it's not a huge deal, but it's still a no-hitter in Panama."
Hand, a candidate for an Opening Day roster spot, pitched five innings. His lone blemish was hitting Dean Anna with two outs in the fifth. He struck out six batters, including a stretch of Brett Gardner, Derek Jeter, Carlos Beltran and Alfonso Soriano in order.
"I was feeling pretty good, throwing strikes, getting ahead," Hand said. "That first three innings both teams came out swinging. It was like 30 minutes between the first three innings. Second time over they got a little more patient. It's obviously a confidence booster, but I'm still coming out here trying to win a spot."
Closer Steve Cishek followed in the sixth inning. Righty A.J. Ramos allowed just one walk over the next two before Caminero closed it out in the ninth.
Mike Redmond called it an easier game to manage than the one on Closing Day when righty Henderson Alvarez no-hit the Tigers through nine scoreless innings.
Last September with the winning run on third and Alvarez in the on-deck circle, Redmond wondered whether he would have to pinch-hit for Alvarez. On Saturday, Miami led. He also knew Hand would go five innings before a set of relievers got their work in.
"We pitched great and played great," Redmond said. "It was fun and it wasn't supposed to be our night, but we ended up having a really good night and a lot of fun. The guys were all really excited about the way we played. It was definitely a different energy out there." 
You can follow Christina De Nicola on Twitter @CDeNicola13 or email her at cdenicola13@gmail.com.
---
---