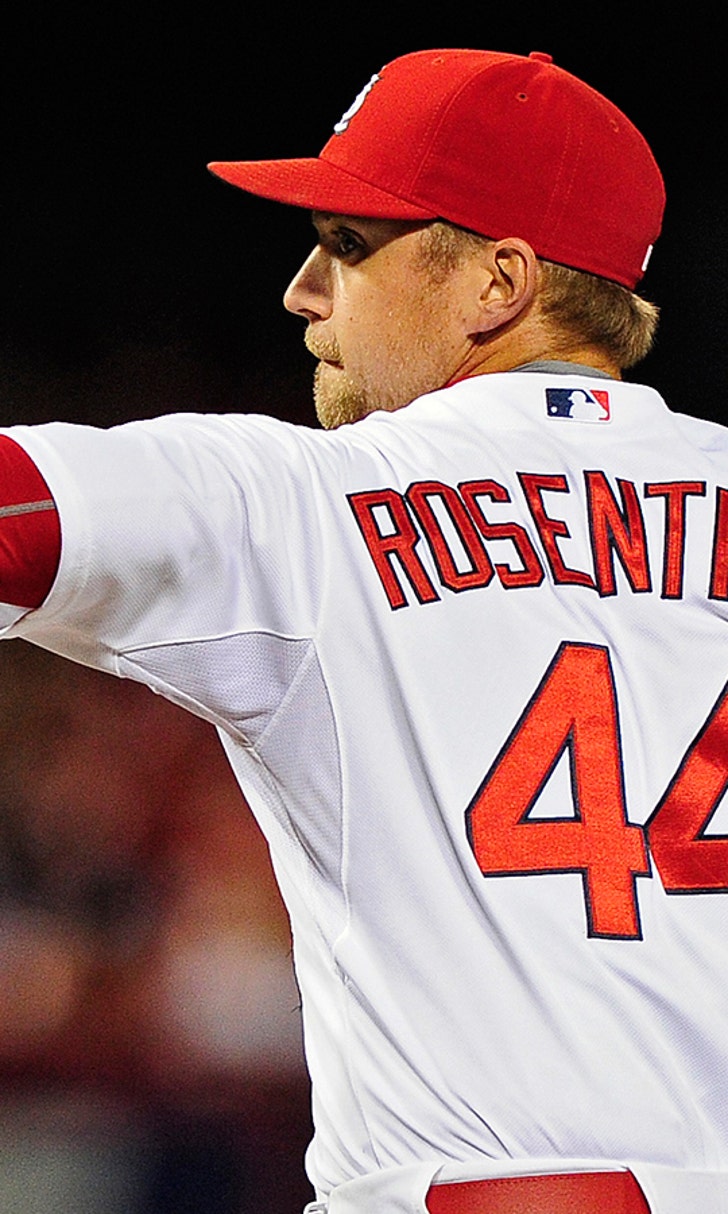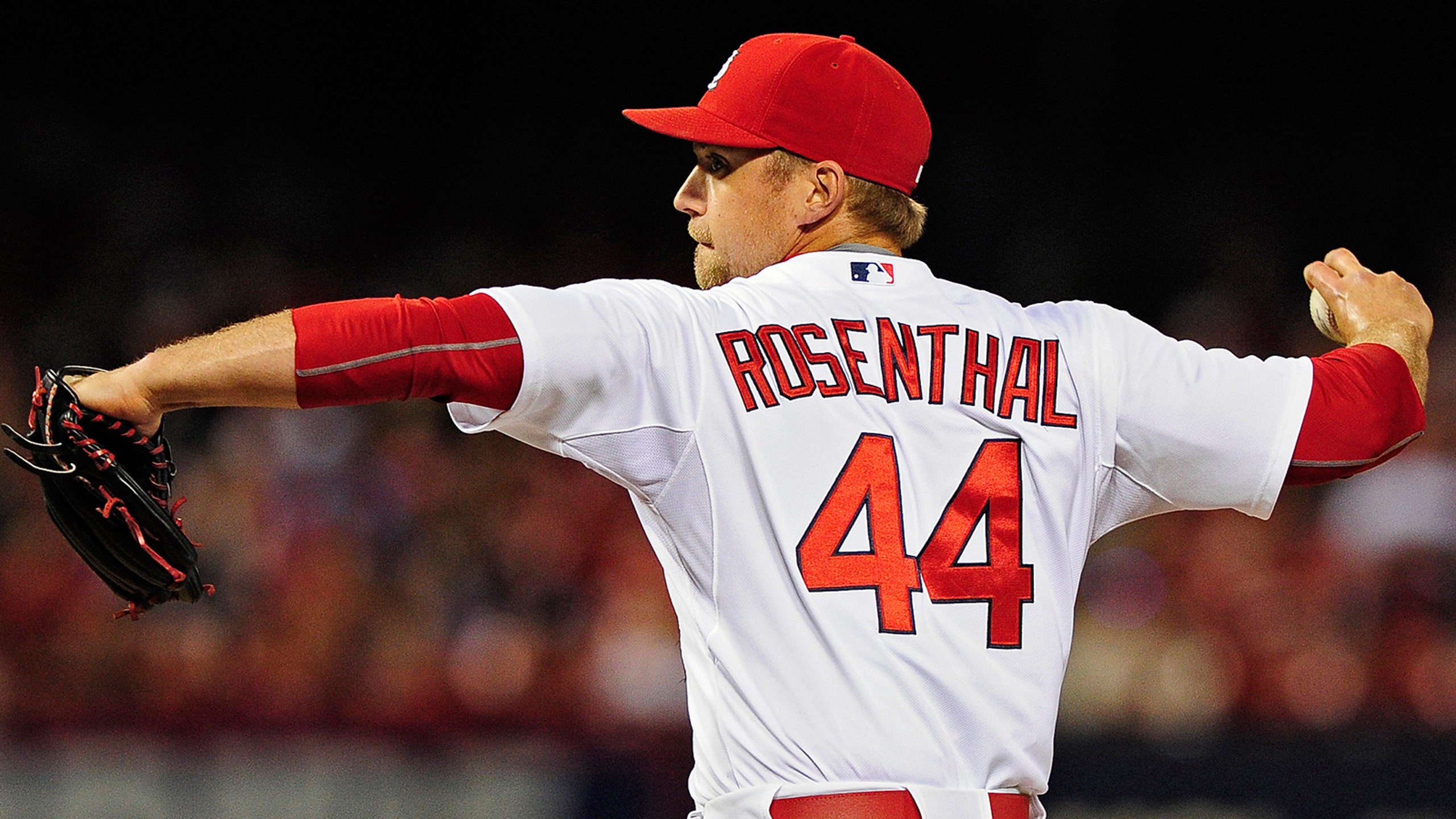 MLB Quick Hits: Cards' Rosenthal out again
BY John Halpin • June 17, 2015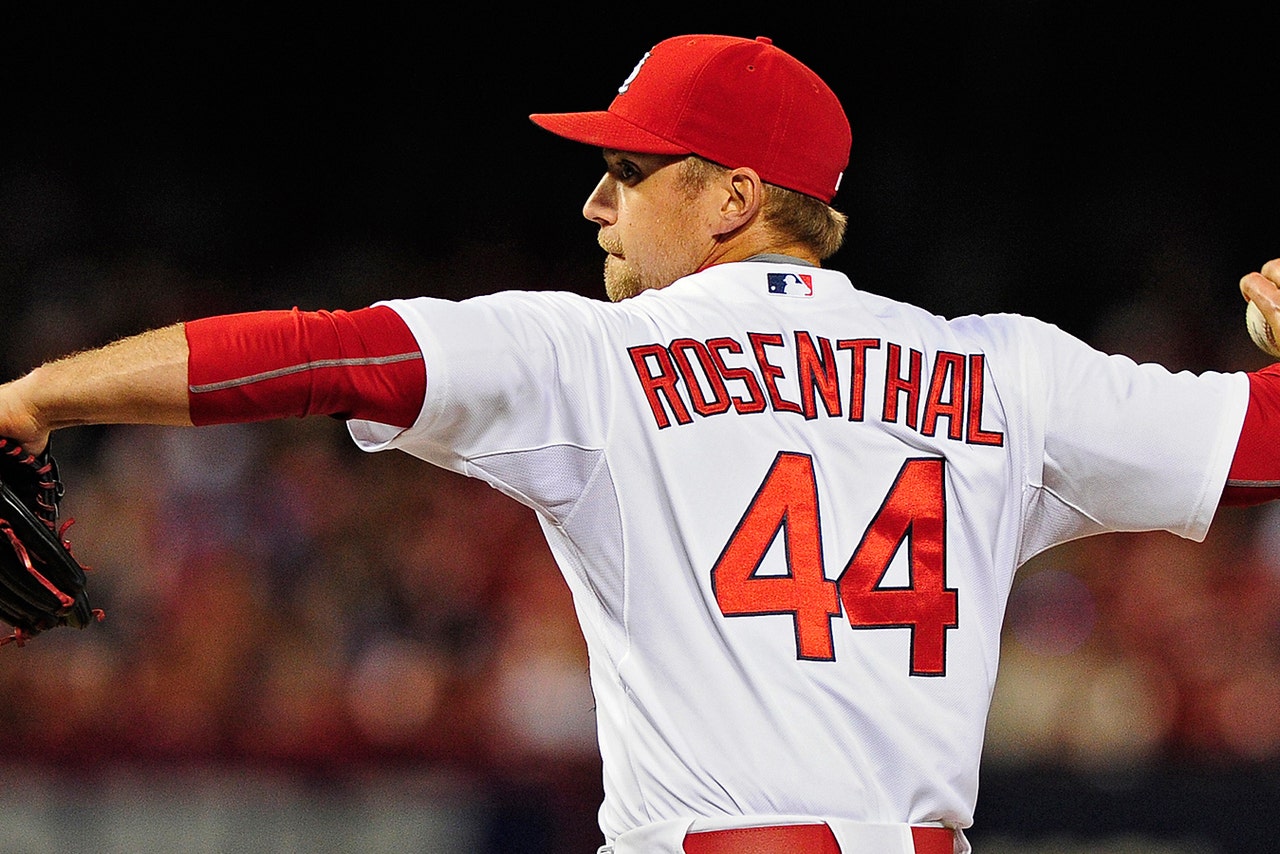 For the second game in a row, Kevin Siegrist closed out a Cardinals' win. Manager Mike Matheny doesn't think a DL stint will be necessary for closer Trevor Rosenthal, and hopes that his relief ace will be ready to return to action tonight. However, Rosenthal isn't sure that will happen, according to the St. Louis Post Dispatch.
"It's just kind of a knot in my bicep," Rosenthal said. "It was just something that was abnormal from what I had experienced. Nothing real serious. Just a different soreness than I'd been used to. I don't know much about injuries. I haven't gone through it."
Rosenthal owners probably shouldn't be worried, but they also might want to keep him on the bench tonight, and until we're sure he's ready to pitch. The tech geeks among you might be able to hack into the Cardinals' e-mail system to see if there's any Rosenthal discussion, and ... that was my lame attempt to insert a joke about the Cardinals' hacking scandal. Carry on.
In other news ...
Orioles OF Adam Jones is still day-to-day with a shoulder injury. Jones' absence is having a terrible effect on the O's, who were held to 19 runs by the Phillies on Tuesday.
Red Sox 2B Dustin Pedroia missed Tuesday's game with a minor knee injury, and his status for today is TBD. OF Hanley Ramirez (back) is expected to play tonight after missing Tuesday's game.
Teams in NL parks with no DH today or tomorrow include the Rays, Red Sox, Orioles, Tigers, Astros, Angels and Rangers. Bet on David Ortiz sitting tonight against Braves lefty Alex Wood.
Rookie SS Francisco Lindor batted second in his big-league debut, huh? Interesting.
Doug Fister will come off the DL to start Thursday for the Nationals. Fister hasn't pitched well in seven starts this season, but he had a 2.41 ERA in 2014. He's not that good, but is still worthy of ownership in all formats, as long as you're not hurting for strikeouts. I'm a fan.
Chi Chi Gonzalez's latest display of witchcraft had him basically shutting down the Dodgers for 8 1/3 innings on Tuesday. Gonzalez now has a 0.90 ERA through four starts, with 10 strikeouts against 12 walks in 30 innings. I'm still not buying, even if I suspect that he's being helped by supernatural forces and/or a deal with Satan.
On the opposite end of the pitching spectrum, try not to look at Nathan Eovaldi's line from Tuesday. Really - I'm begging you.
Bobby Parnell closed out Tuesday's win for the Mets, but only because Jeurys Familia needed a night off. Nothing to see here.
Mariners OF/DH Mark Trumbo (back spasms) was able to pinch hit on Tuesday, and should be back in the lineup tonight.
Braves SS Andrelton Simmons missed Tuesday's game with a hand injury suffered when he got hit by a pitch on Monday. The Braves are "hopeful" that Simmons can play tonight, per the Atlanta Journal-Constitution.
It sounds like the Astros called up slugger Domingo Santana only because Colby Rasmus is on the bereavement list. 
This report suggests that Twins 3B Miguel Sano might not be too far away from a callup.
Charlie Morton aced his turn as our Tuesday streaming starter. If you can get Oakland's Jesse Chavez (owned in 38.5 percent of FOXSports.com leagues), he should be today's pick against the Padres.
DFS advice (based on 50/50 games, salaries from DraftKings): With an average of 34 DK points over his last four starts, Clayton Kershaw ($12,900) is clearly the night's best pitching option, but he's expensive. This could be a day to move down the ladder to Michael Pineda ($8,900) or Carlos Martinez ($8,400). Chavez ($6,800) as a second SP can help you afford Kershaw or some bats ... The over-under in the Astros-Rockies matchup at Coors Field is 10.5, so loading up on bats there is a logical play. Of the good hitters, the most reasonably priced is Nolan Arenado at $4,700. Luis Valbuena isn't bad at $4,000, but he's been batting lower in the order since Carlos Correa arrived ... Josh Donaldson is at the same price as Arenado against Mets LHP Jon Niese; I prefer Arenado, but you can't go wrong with either guy ... Your non-Coors stacks appear to be Orioles, Yankees and Pirates ... Save money at 1B with Mike Napoli ($3,300) vs. Alex Wood ... If you're a BvP believer, Dodgers OF Chris Heisey ($2,500) has three homers in 23 at bats vs. Wandy Rodriguez. Heisey will need to actually play to make that worth your while, of course ... Hey, it's another Ryan Raburn ($2,600) against a lefty day! ... A.J. Pollock seems far too cheap at $4,400 vs. LHP Hector Santiago ... Nationals OF Clint Robinson ($2,500) had four hits with a homer on Tuesday, and batted sixth. Robinson always hit in the minors and has been decent lately, so if you're looking for a bargain option, he could be it vs. the Rays.
See you back here tomorrow morning.
---
---