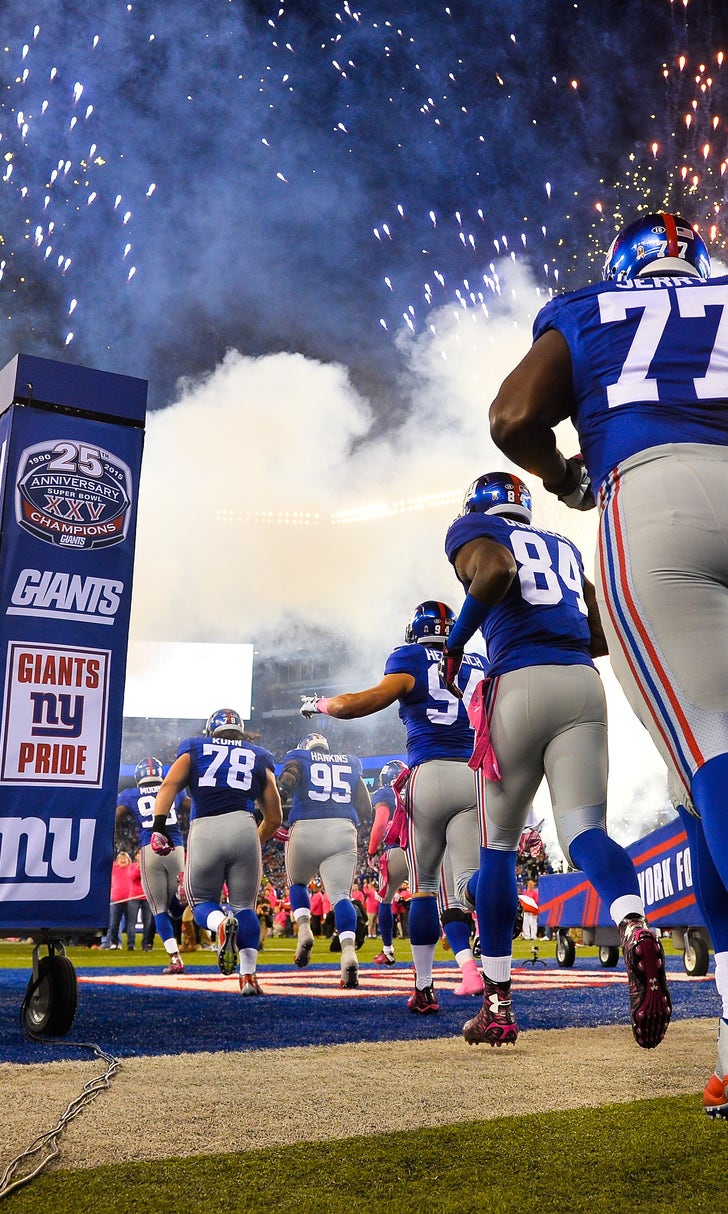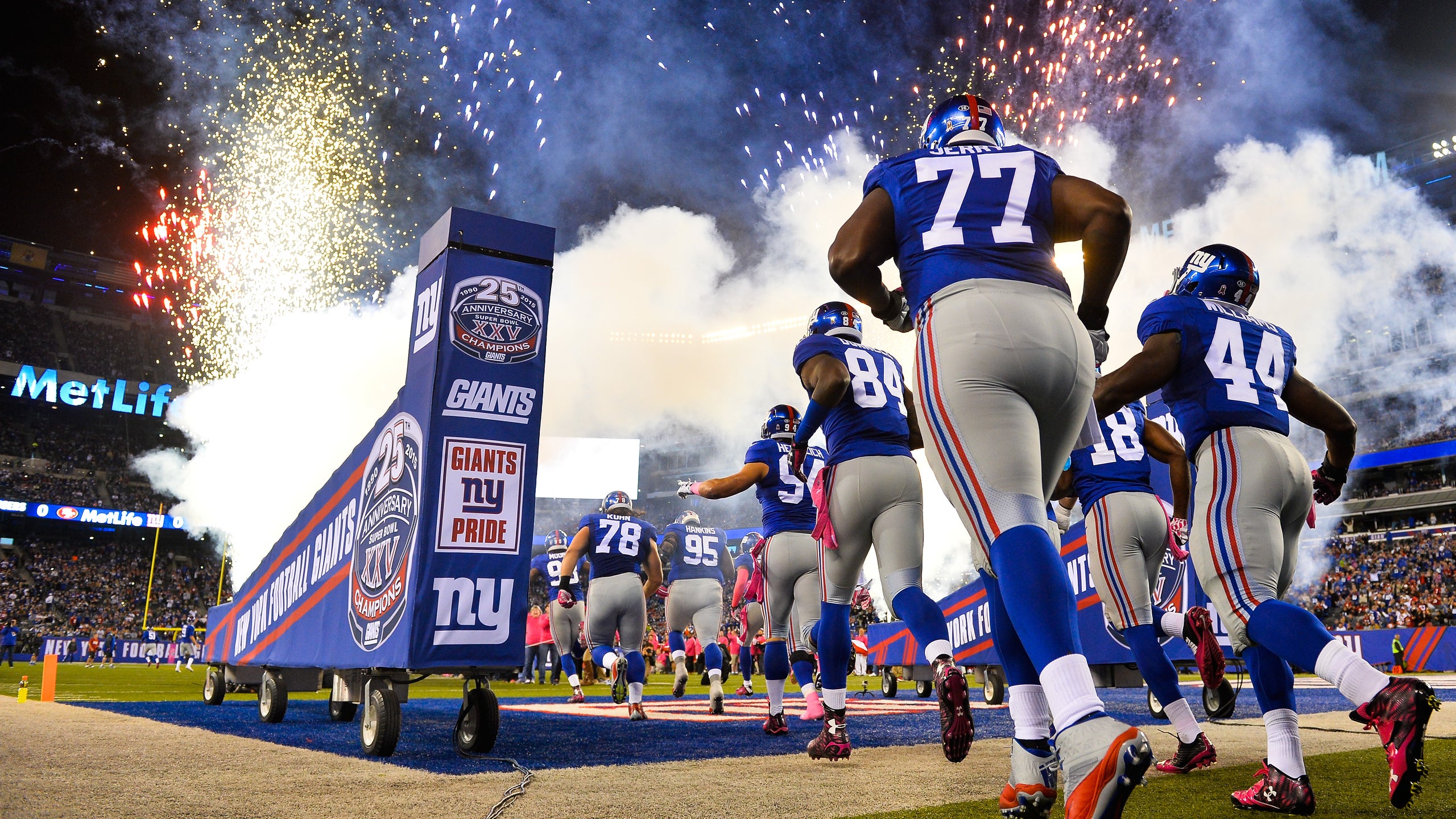 Man who ran onto field charged with throwing bodily fluid
BY Brett Smiley • October 12, 2015
NBC's broadcast of the New York Giants-San Francisco 49ers game Sunday was interrupted in the third quarter when a man wearing a 49ers jersey ran onto the field and dashed toward the Giants sideline before security workers tackled him near the 30-yard-line.
A stadium official identified the man as David Atwood, 25, of Connecticut, who was attending the game with his mother, according to NJ.com. After being booked on multiple charges including third-degree resisting arrest, trespassing and fourth-degree throwing of bodily fluids, he was released to his mother.
That must have been an awkard ride home. Here's how the absurd spectacle unfolded as Atwood bucked like a bronco, appeared to try to trip an official and allegedly spat at/on one, hence the "fluid" charge, which is considered an aggravated assault:
Not only did Atwood endanger people on the field but he missed the entire fourth quarter of a thrilling game, though he may have disapproved of the ending in light of his jersey choice.
[H/T JordanRanaan, video via @Barstool]
---
---