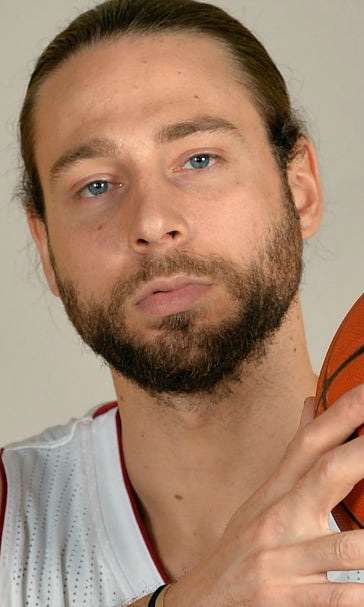 Josh McRoberts Q&A: Ready to fit in with Heat and complement new teammates
BY foxsports • October 26, 2014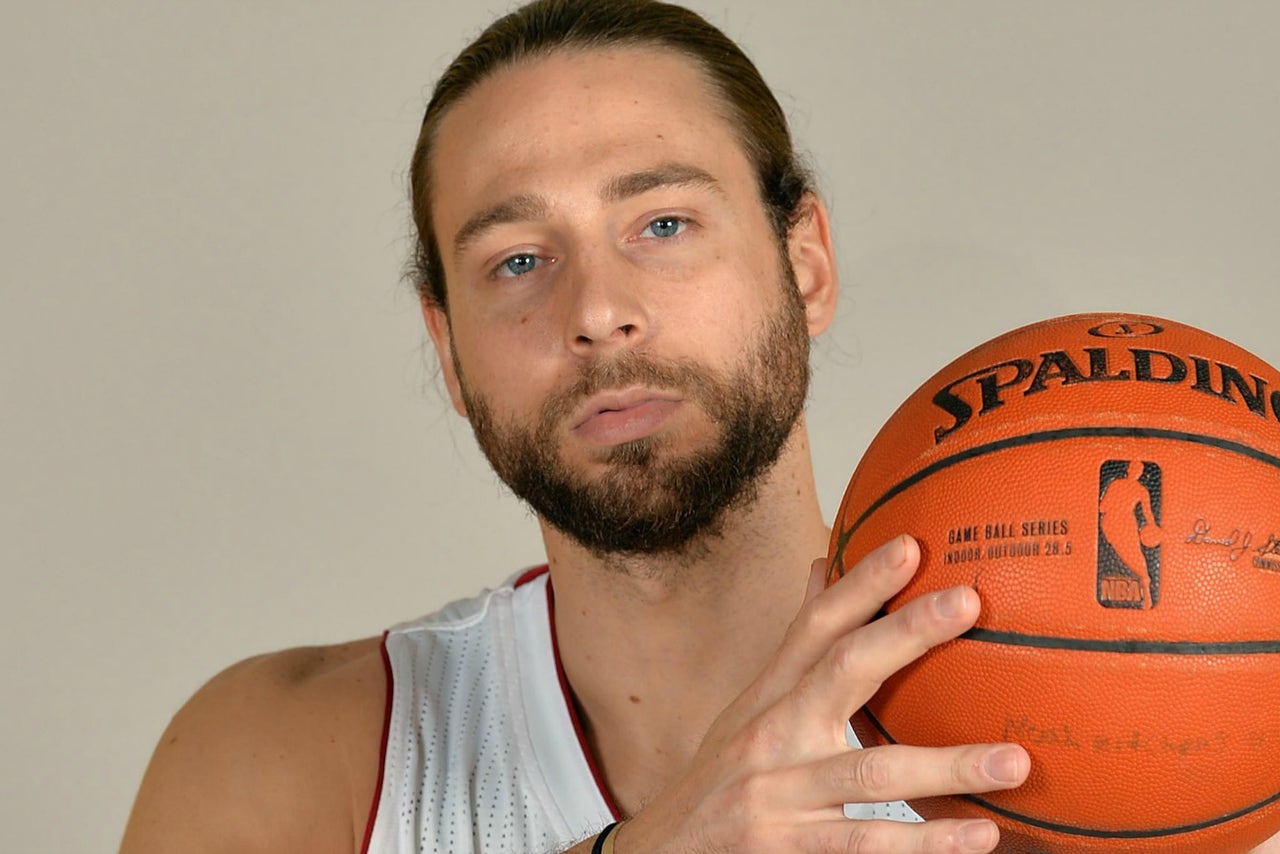 MIAMI, Fla. -- Michael Jordan once said that the success of his Charlotte team was dependent on how well Josh McRoberts "connected all the dots" during his time there. 
It's not difficult to see how McRoberts' presence for the Miami Heat will have the same effect once he's healthy after sitting out the preseason as he recuperates from offseason toe surgery. 
The 6-foot-10 power forward is a solid shooter who will spread the floor for his new team. Just as important however, McRoberts is blessed with above-average passing skills for a big man and his assist-to-turnover ratio last season of 4:1 ranked second in the NBA behind only star point guard Chris Paul. Of all power forwards in the NBA, his average of 4.3 assists a game last season was second only to Kevin Love's 4.4 assists while totaling just 83 turnovers compared to Love's 195.
Little wonder that Pat Riley rushed to sign McRoberts, 27, early in free agency to compliment the Big 3 trio of LeBron James, Chris Bosh and Dwayne Wade. With James now gone, McRoberts will be counted on to shoulder more of the workload which suits his pass-first mentality just fine.
FoxSportsFlorida.com caught up with McRoberts as training camp neared its end to get his thoughts on the Heat and how he feels he can complement his new teammates.
FOX SPORTS FLORIDA: What ultimately led you decide to sign with the Heat during the free agency process?
McROBERTS: I had already made my decision first (before LeBron James). I think the Heat organization kind of sell themselves with the success they've had and the way they run things here.
FSF: How do you see yourself fitting in with the rest of the starters?
McROBERTS: I think one of my strengths is being able to fit in and help other guys out no matter who it may be or with any unit that's on the court. I think I can help to move the ball and help make things easier for everybody.
FSF: Do you feel like you were under the radar a bit on a national level during your time in Charlotte and that more people will be aware of what you can do now that you're in Miami?
McROBERTS: I'm not worried about that. I want to win basketball games and help the team win. I don't think we were on TV for the playoffs in Charlotte so obviously it wasn't on a national (level). I could care less if we played in the practice gym right here with no people watching. I'm going to try to win and go out there for my teammates. 
FSF: How is your recuperation coming along?
McROBERTS: With surgery like that, it usually takes a while so I knew it was a possibility. I want to be back. Obviously, you never want to miss any time so it's frustrating but at the same time, I know it's been an improvement. I know that I'm doing everything that I can and the training staff is doing everything they can to get me back. So it's out of my control.
FSF: Are you still hopeful for the season opener?
McROBERTS: We'll see. I'm hopeful. It's kind of up to the training staff and what I'm able to get involved with.
FSF: How have the Heat looked to you during the preseason and what have you seen that you liked so far?
McROBERTS: I feel like we've improved each game in certain areas. I try to look for ways that I'll be able to help once I'm out there. I'm just watching how we play, watching people's tendencies and where they like the ball or what they do. I'm just trying to learn. While I can't be out there physically, I'm just trying to be engaged mentally and be engaged in the game and the team. 
FSF: How familiar are you with your new teammates?
McROBERTS: I know everybody a little bit. It's my eighth year now so just from playing against guys, you get to know them a little bit. Just being around different guys and knowing different guys throughout the league. I've known Mario (Chalmers) for a long time. I know Luol (Deng) and Birdman a little bit.
FSF: Have you discussed much in terms of tactics with coach Erik Spoelstra and if your role will be similar to what it was in Charlotte?
McROBERTS: Yeah, I think so. We haven't had to really talk about it too much. I think it's kind of understood in the way that we run our offense and the way we run things. I'm going to play to my strengths and I think coach is going to want me to play to those strengths and put me in position to play to my strengths more.
You can follow Surya Fernandez on Twitter @SuryaHeatNBA or email him at SuryaFoxSports@gmail.com.
---
---