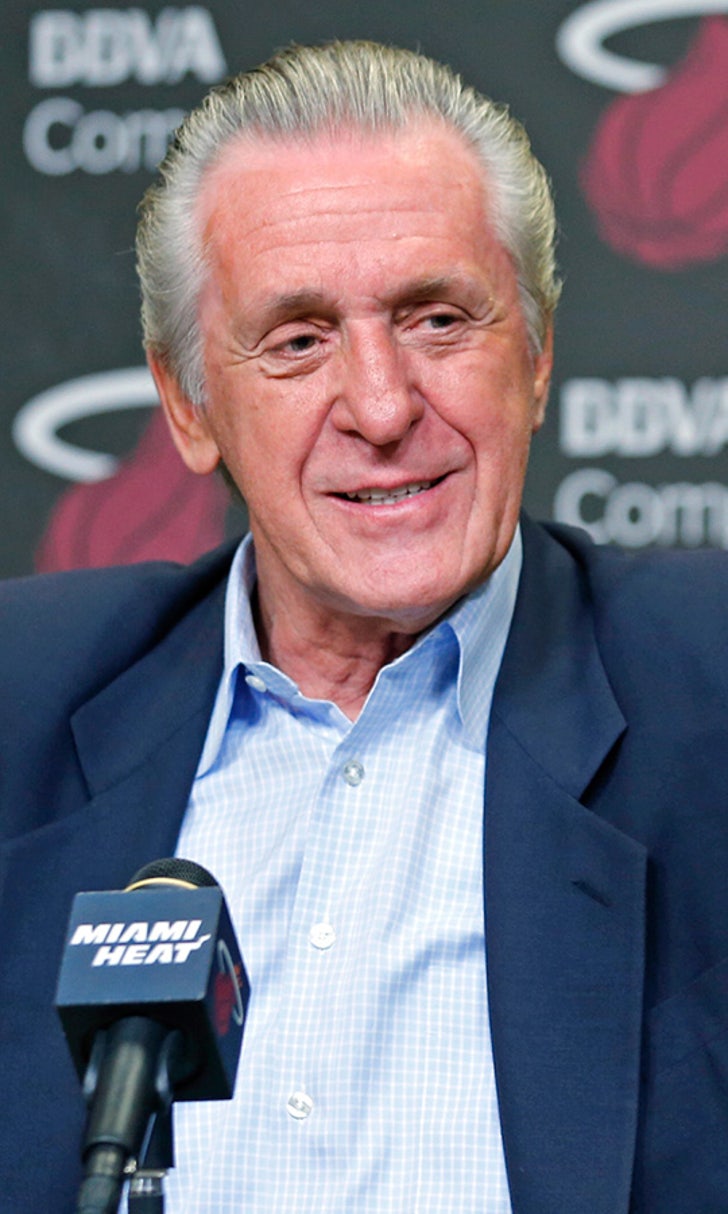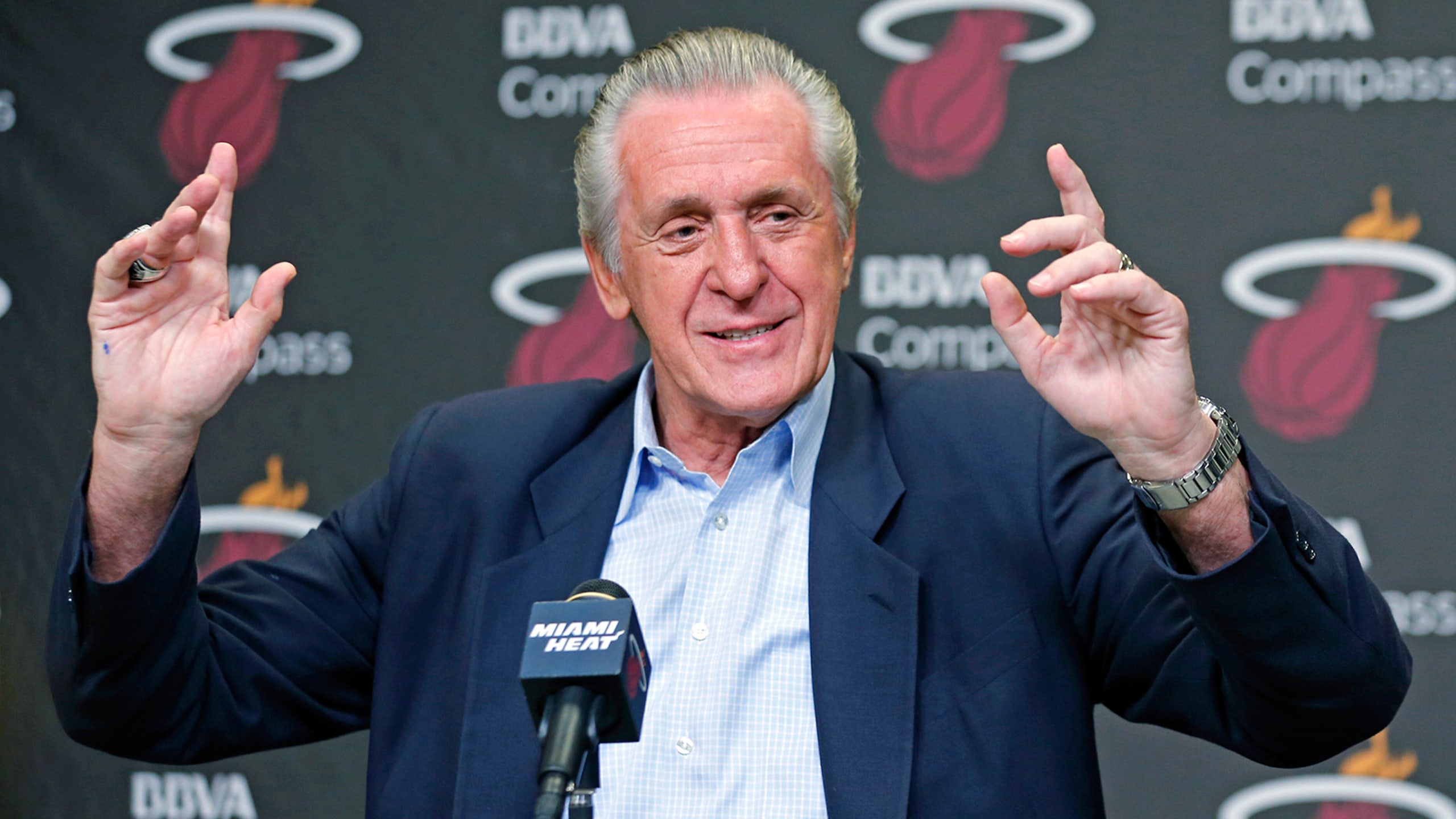 In video to fans, Pat Riley says Heat remain title contenders
BY foxsports • August 8, 2014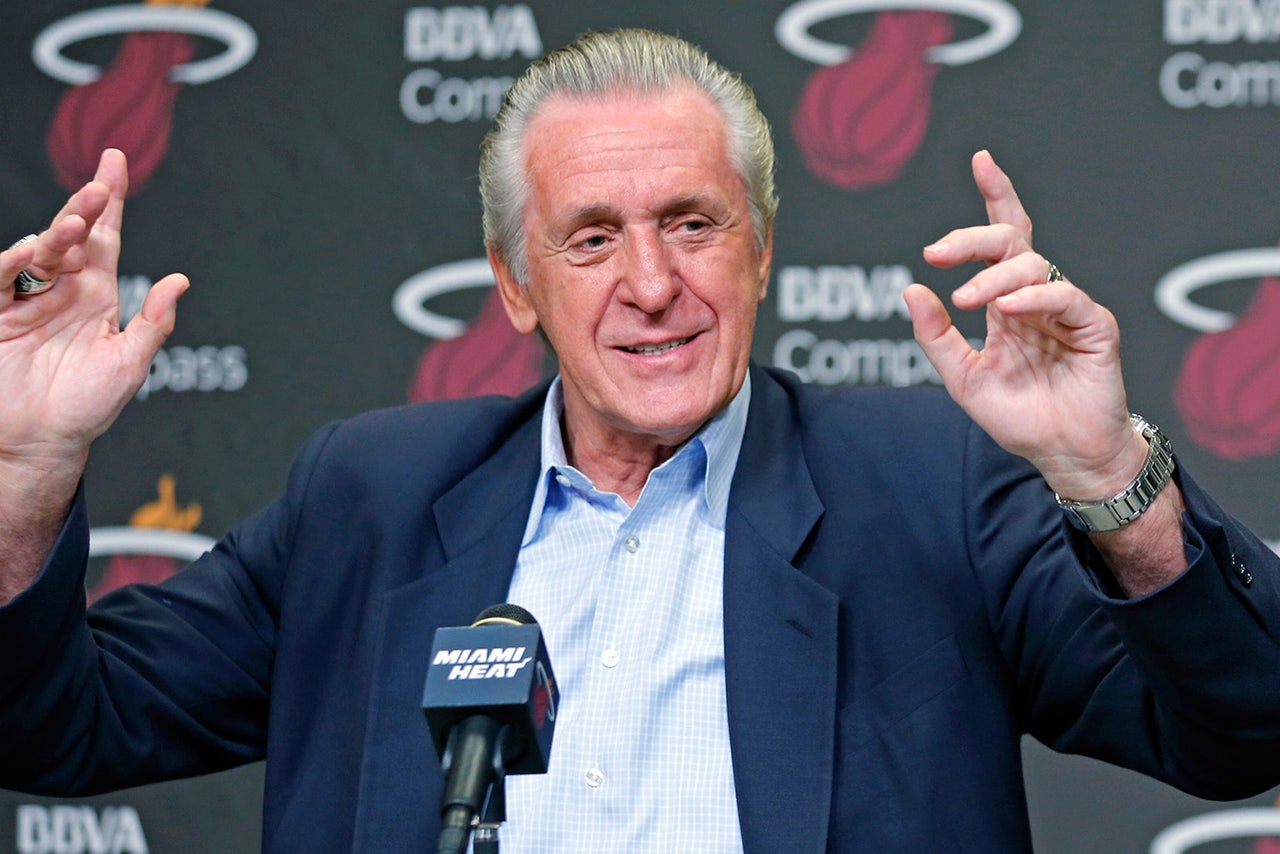 Miami Heat president Pat Riley posted a message to "Heat Lifers" Friday on the team's official website.
The three-minute clip is vintage Riley, with stirring footage of the franchise's best teams that he has assembled over the course of almost two decades. Game footage of LeBron James, Dwyane Wade, Alonzo Mourning, Tim Hardaway and others are cut in between a calm and confident Riley speaking to a camera.
"I am as excited as I've ever been to let you know that we're a contender," Riley says in the video. "You can't ever look at the Miami Heat and not think of us as being a contender. We've always been somebody who believed in the big picture."
Riley references team owner Micky Arison's earlier message to Heat fans back on July 28 and makes sure to thank the team's loyal fans and season ticket holders for their loyalty.
Whether it's in direct response to James or simply inspired by him, Riley also brings up the same "Heat Lifer" theme Arison used, saying how much he enjoys calling Miami home as he embarks on his 20th year in charge of the Heat. He describes Chris Andersen's re-signing as "returning to home" and praises Chris Bosh, Wade and "Mr. Miami" Udonis Haslem for their continued service.
Riley looks back on the past four years with joy, remembering it as "a lot of great highlights, a lot of great moments, a lot of great feelings," as the video plays Ray Allen's corner 3-pointer in Game 6 of the 2013 NBA Finals.
"But I want to let you to know that there's a lot of that ahead of us," he then says.
He promises a bright future for the team, saying confidently "that there might be four or five more of those years in front of us." The soundtrack then starts up Bruce Springsteen's "The Rising," one of his favorite songs, as Riley explains just how excited he is about the new roster.
Above all, Riley's message to Heat fans is that the organization's continued goal of being a contender should never be questioned.
"We have an owner who thinks big," he says. "We're not going to be satisfied with anything that doesn't come close to winning the championship. That's what we're about."
You can follow Surya Fernandez on Twitter @SuryaHeatNBA or email him at SuryaFoxSports@gmail.com.
---
---