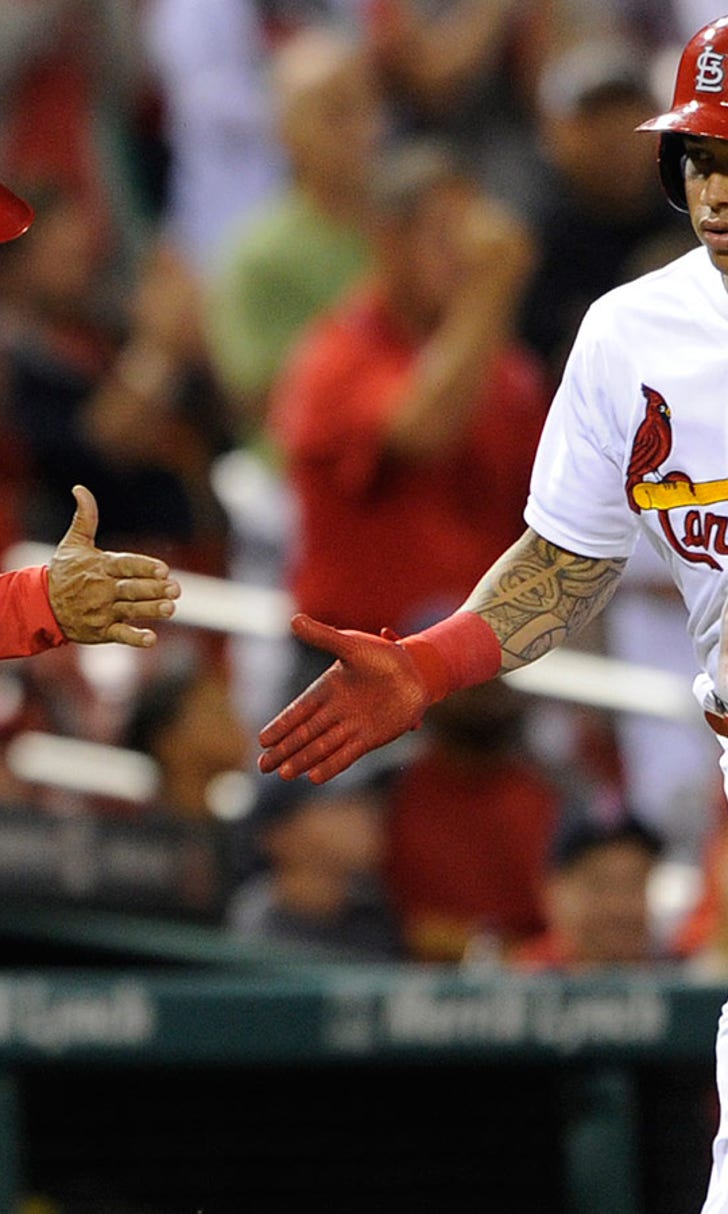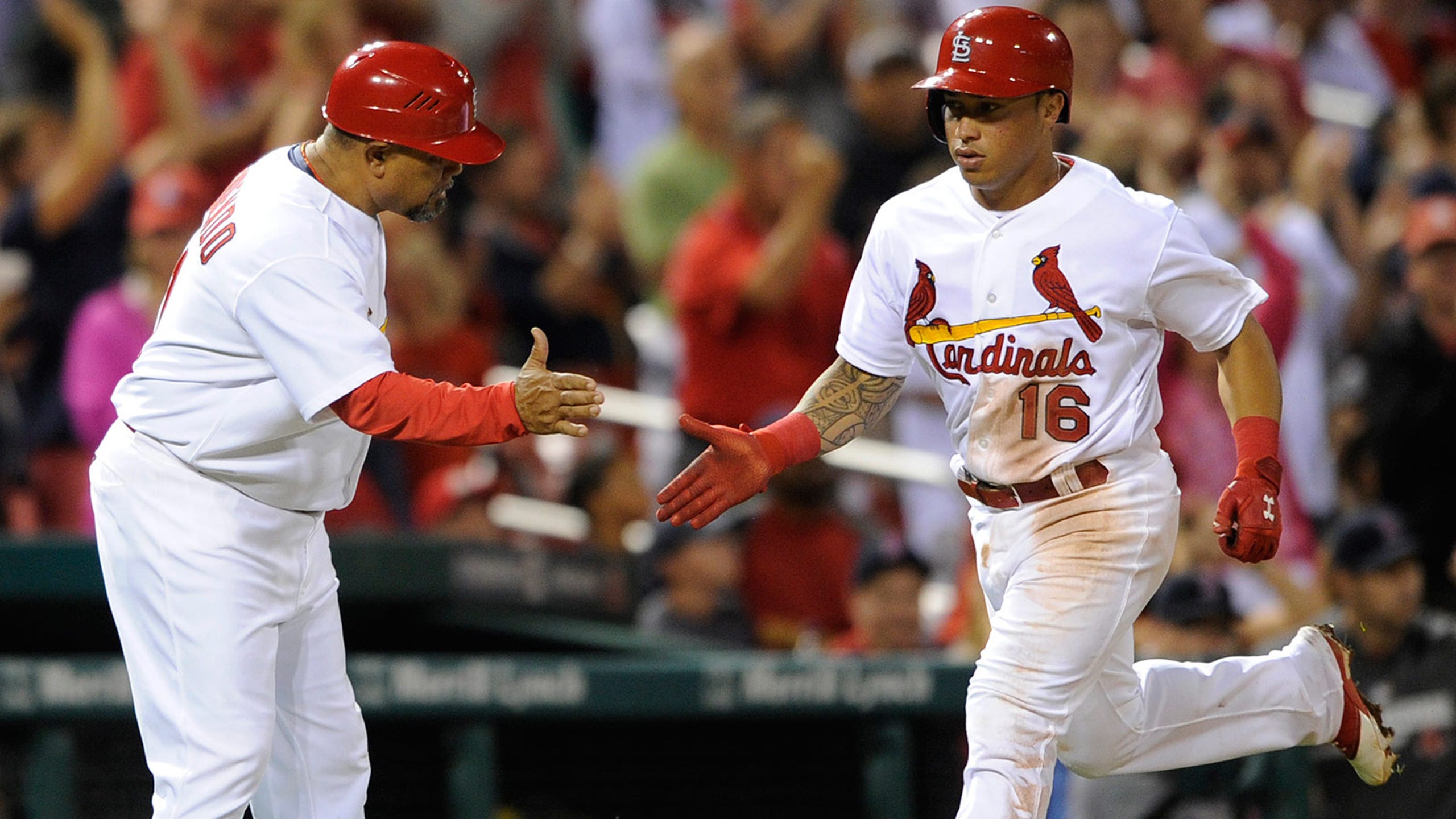 Going yard ... twice: Rookies Wong, Baez star
BY John Halpin • August 8, 2014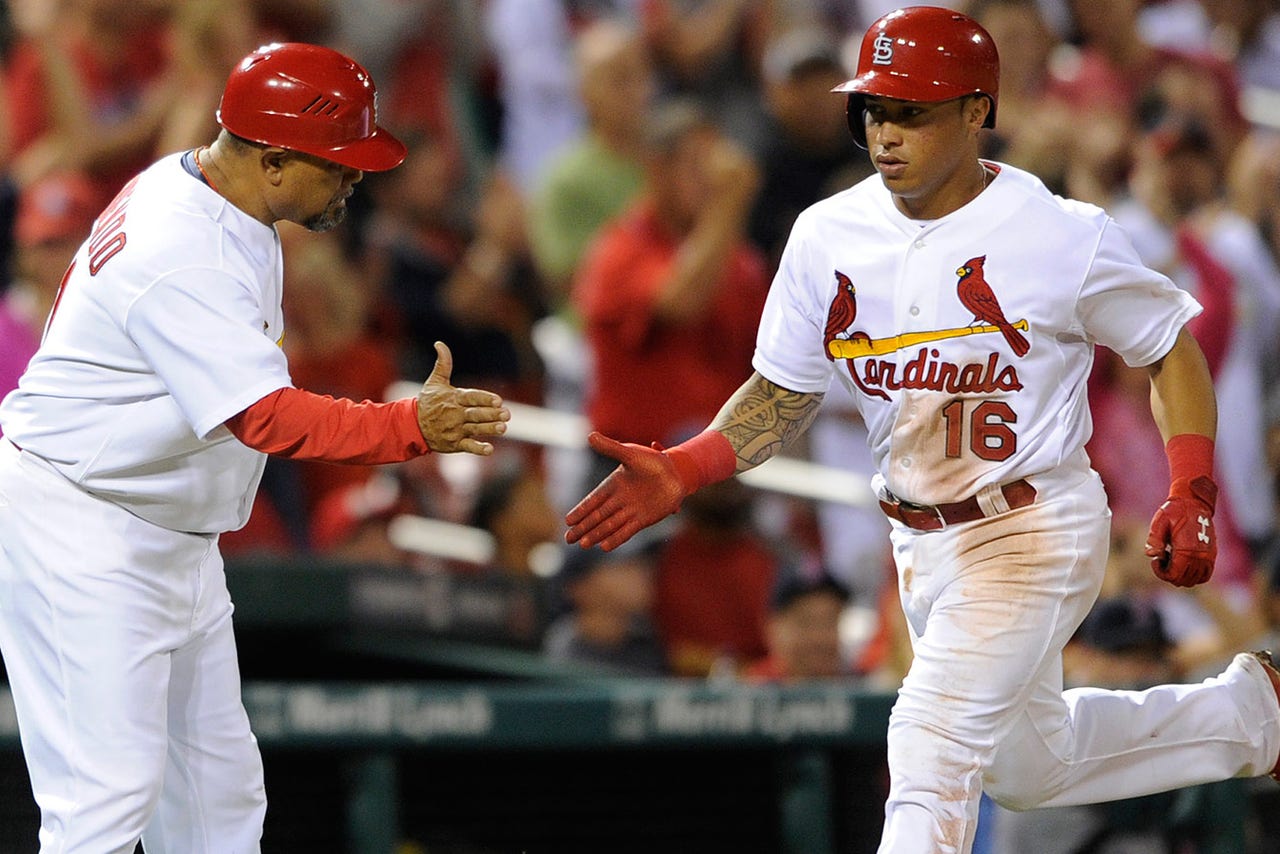 Cubs' rookie 2B Javier Baez hit two home runs on Thursday, and has now gone deep three times in three games as a big leaguer. No, Baez won't play all his games in Coors Field and, yes, he'll strike out so much that it'll hurt his batting average, but this guy has light-tower power. Baez has fantasy eligibility at shortstop on FOXSports.com, and will qualify at second base very soon. He's owned in 27.9 percent of leagues, and if he's still available in yours, you'd better act fast if you want to get him. Middle-infield power like this isn't easy to come by.
Baez may be a big prospect name in both real and fantasy baseball, but there's another rookie middle infielder in the NL Central who deserves your attention. Kolten Wong of the Cardinals hit two home runs, scored three times, knocked in two runs and stole a base against the Red Sox on Thursday. Wong has nine home runs with 17 stolen bases in 70 games, but is owned in just 11.1 percent of FOXSports.com leagues — a lower percentage than fantasy mediocrities such as Aaron Hill, Dustin Ackley and Omar Infante. Wong has holes in his game — he doesn't walk enough, and his power will probably slow down a bit — but if you need free fantasy keystone help, he's a no-brainer.
Thursday's studs & duds (aside from Baez and Wong)
Stud: Astros OF/DH Chris Carter hit his 23rd and 24th home runs of the season. He has big-time power. He's also batting .225.
Stud: Of all the day's strong pitching performances, Jon Lester's was the best. He shut out the Twins, allowing just five baserunners while striking out eight.
Dud: Nationals 3B Anthony Rendon went 0-for-6 in a 13-inning win over the Mets.
News & notes
Pirates' manager Clint Hurdle says there's still "a chance" that OF Andrew McCutchen (rib) will avoid the DL, but that chance still seems slim. 2B Neil Walker (back) got another day off on Thursday, about which Hurdle said the following, according to the Pittsburgh Tribune-Review: "Seemed to me his (return) was too quick (last week). We'll give him more time so the next time we plug him in we can keep him in." They'll be cautious with Walker, and it sounds like he could be out another day or two.
Lots of news from Toronto. 3B Brett Lawrie is back on the DL with an oblique injury, and early September seems like the best-case scenario for his return. OF Melky Cabrera left Thursday's game after getting hit in the right elbow by a pitch, and is day to day. Finally, 1B Edwin Encarnacion (quad) hopes to begin a rehab assignment this weekend, and could be activated next week if all goes well.
White Sox OF Adam Eaton (back) missed Thursday's game, but could be back tonight. In other news from the South Side, the team's website reports of a "better than average chance" that top draft pick Carlos Rodon will be called up to help the bullpen before the end of the season. This might give you a good loophole to grab Rodon in keeper leagues.
A's manager Bob Melvin is "almost certain" that SS Jed Lowrie (finger) will return to the lineup tonight.
Astros OF Dexter Fowler (intercostal strain) began a rehab assignment on Thursday. Also, the rehab setback for OF George Springer (quad) apparently wasn't too serious, and there are hopes that he could return to the lineup within a few days.
Mets' closer Jenrry Mejia was held out of Thursday's game due to a sore right calf. Consider Mejia day to day, even though that doesn't help much of you're setting a daily lineup.
As expected, the Red Sox sent OF Mookie Betts back to the minors.
Orioles SP Ubaldo Jimenez, who has been out for a month due to an ankle injury, will come off the DL on Saturday to start against the Cardinals. MASNSports.com notes that despite Jimenez's absence, he still leads the American League with 60 walks allowed.
Streaming starters
Edinson Volquez tossed seven scoreless innings and got a win against the Marlins, so we're up to 68-47 for the season. The weekend selections are Vance Worley (14.4 percent owned) tonight against the Padres; the surging Brandon McCarthy (22.7 percent owned) on Saturday versus the Indians; and Worley's teammate, Charlie Morton (11.1 percent owned) on Sunday. Here's a good article from our friends at FanGraphs about McCarthy's recent resurgence — or is it regression to the mean?
See you back here Monday morning.
---
---