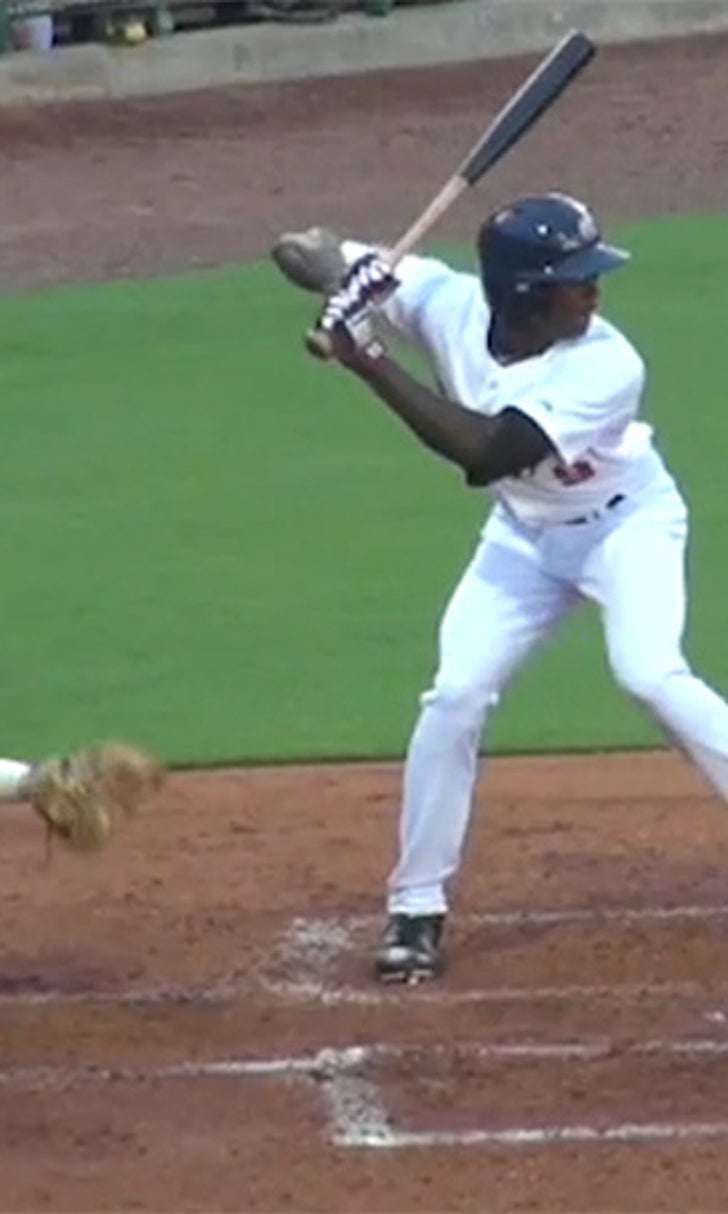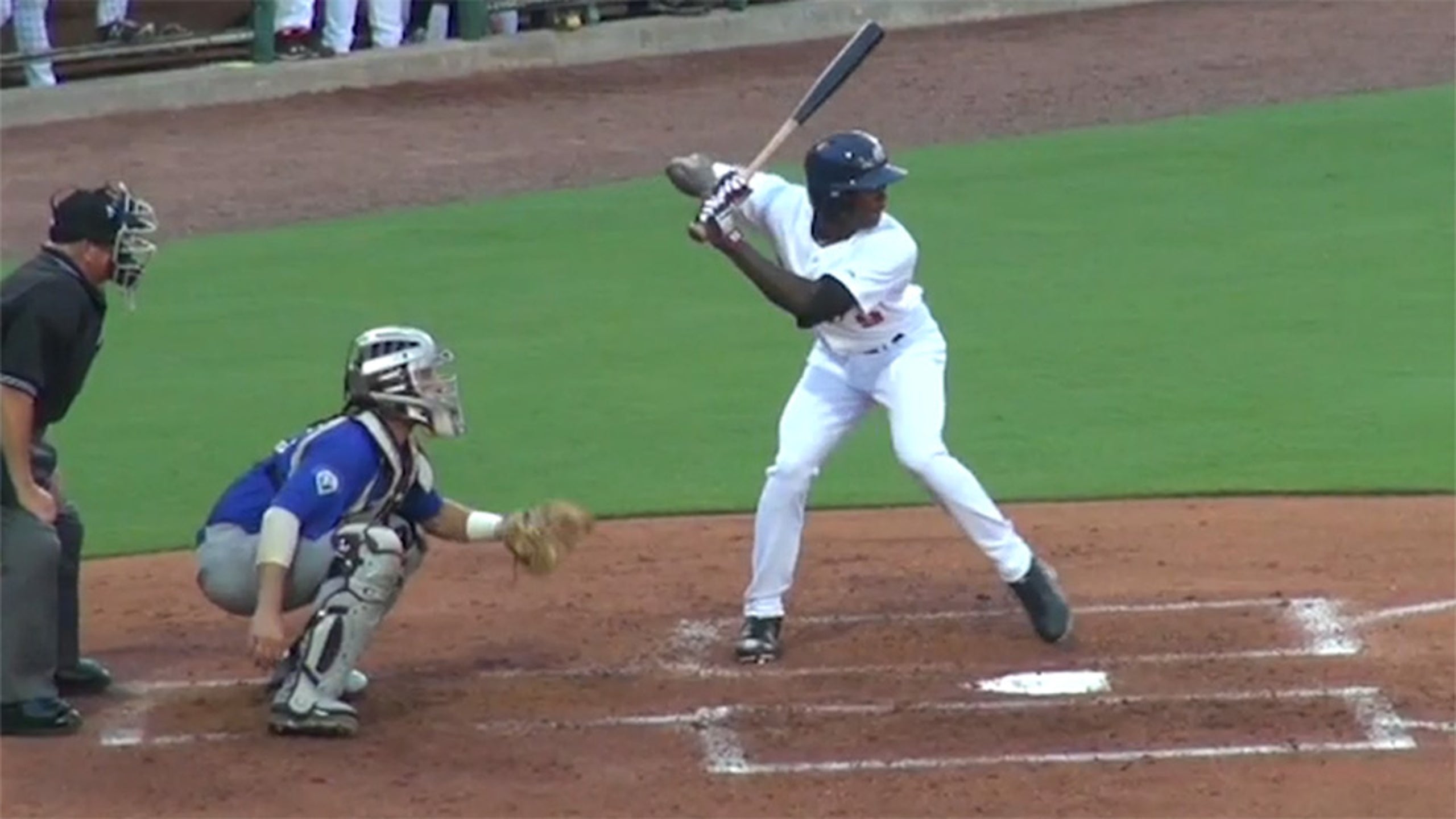 Diamondbacks select Anfernee Grier, Andrew Yerzy in 2016 Draft
BY foxsports • June 10, 2016
PHOENIX -- The Arizona Diamondbacks selected outfielder Anfernee Grier from Auburn University with the 39th pick in the 2016 Major League Baseball First-Year Player Draft and catcher Andrew Yerzy from York Mills Collegiate Academy with their second-round pick.
Grier, 21, is a 2016 Golden Spikes Award semifinalist as well as a Baseball America First Team All-American and Second Team All-SEC selection. He was rated by Perfect Game as the number one-ranked player in Alabama out of Russell County High School.
Grier hit .366 with 8 doubles, 3 triples, 12 home runs, 41 RBI, 56 runs and 19 stolen bases in 56 games hitting leadoff for the Tigers in 2016. The 6-0, 170-pound junior ranked among the Southeastern Conference leaders in most offensive categories, including: runs (first), total bases (first, 137), homers (second), hits (second), average (fourth) and stolen bases (seventh).
"I was just happy and filled with joy," Grier said in a conference call. "Everything that I worked for was finally here. Being picked by an organization like the Diamondbacks, I got to meet with a couple of the guys last week, I was just happy."
The Phenix City, Ala., native is the son of Antron Grier, who played parts of 4 seasons in the Cardinals' organization. Anfernee was previously drafted in the 39th-round of the 2013 draft by the Detroit Tigers.
"Pure center fielder," D-backs scouting director Deric Ladnier said. "He's a tooled-out player that stays in center field, he's plus out there, he has a plus arm, he's an above-average runner, he's shown above-average power and the ability to hit."
Yerzy, 17, is a 2016 Rawlings-Perfect Game third Team All-American. He was also the co-champion of Major League Baseball's 2015 Jr. Home Run Derby at the MLB All-Star Game at Great American Ball Park and was named the Most Valuable Player at the 2015 Under Armour All-America Game at Wrigley Field. 
The left-handed hitting catcher has played for the U18 Canadian Jr. National Team since he was 15 years old and is committed to play collegiately at Notre Dame next season.
The Toronto native is the eighth player in club history selected out of Canada.
Ladnier said the D-backs were wowed by Yerzy's power in a pre-draft workout at Chase Field.
"For a 17-year-old kid to walk into the stadium and put balls into the upper deck is amazing. He did that consistently during our workout," Ladnier said.
"He has massive power. We got a chance to meet him, talk to him personally. He's a really intelligent young man who has great character. His bat is very quick and it's extremely powerful."
Ladnier described Yerzy's defense behind the plate as a work in progress.
"We believe he has tremendous upside," Ladnier said. "He does need work. Once again, he's 17 years old. He loves to catch. He's a bigger-body guy and we'll have to work some on his lateral movement, but to me, catching is the one position in this game, because they catch more and more, where they continue to get better. The obvious reason for us drafting him is the impact bat. We think he's a guy who could potentially hit in the middle of the lineup."
Part of the Russell County High (Seale, Ala.) program that produced a pair of big leaguers in the Rasmus brothers, Grier turned down the Tigers as a 39th-round pick in 2013 to attend Auburn. He has improved dramatically from season to season in college, and he might sneak into the first round as an up-the-middle player with a track record of performance in a Draft light on that demographic.
Though Grier has ranked among the Southeastern Conference batting leaders this season, there are some concerns as to how his hitting ability will translate against pro pitching. His right-handed swing can get long, giving him trouble against quality fastballs in on his hands and against breaking pitches. He does have good bat speed and has driven the ball more consistently in 2016, showing double-digit home run potential for the next level after going deep just once in each of his first two college seasons.
Grier's best tool is his plus speed, which he uses well in center field and is learning to incorporate on the bases. He has shown much better feel for stealing bags this spring. He has fringy arm strength but makes accurate throws.
Yerzy, a native of Toronto, really put himself firmly on the map during the High School Select home run derby held over the All Star Game weekend in Cincinnati, advancing to the finals and getting to swing with the Major Leaguers in the main event on Monday. Team Canada's annual tour through Florida this spring gave Yerzy the chance to raise his stock, and he took advantage.
Scouts made a note of Yerzy's left-handed power, something he showed at other showcase events over the summer, and his ability to square up the baseball showed up consistently this spring. He's more power than hit, but it's easy power, and while he may never hit for a high average, the home run pop should play in games. His play behind the plate is a bit more crude. He has an average arm that's accurate, even though he needs to improve his footwork. His hands work decently, and he should become an adequate overall receiver in time.
Catchers are always in high demand, especially ones with left-handed power who have a chance to stay behind the plate. Yerzy's spring tour had teams discussing the Notre Dame commit in the Draft's first few rounds.
---
---