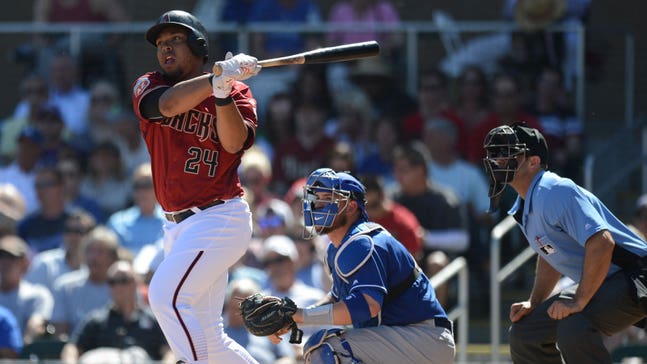 Diamondbacks 11, Dodgers 8: Tomas returns with 3 hits
Published
Mar. 18, 2016 8:50 p.m. ET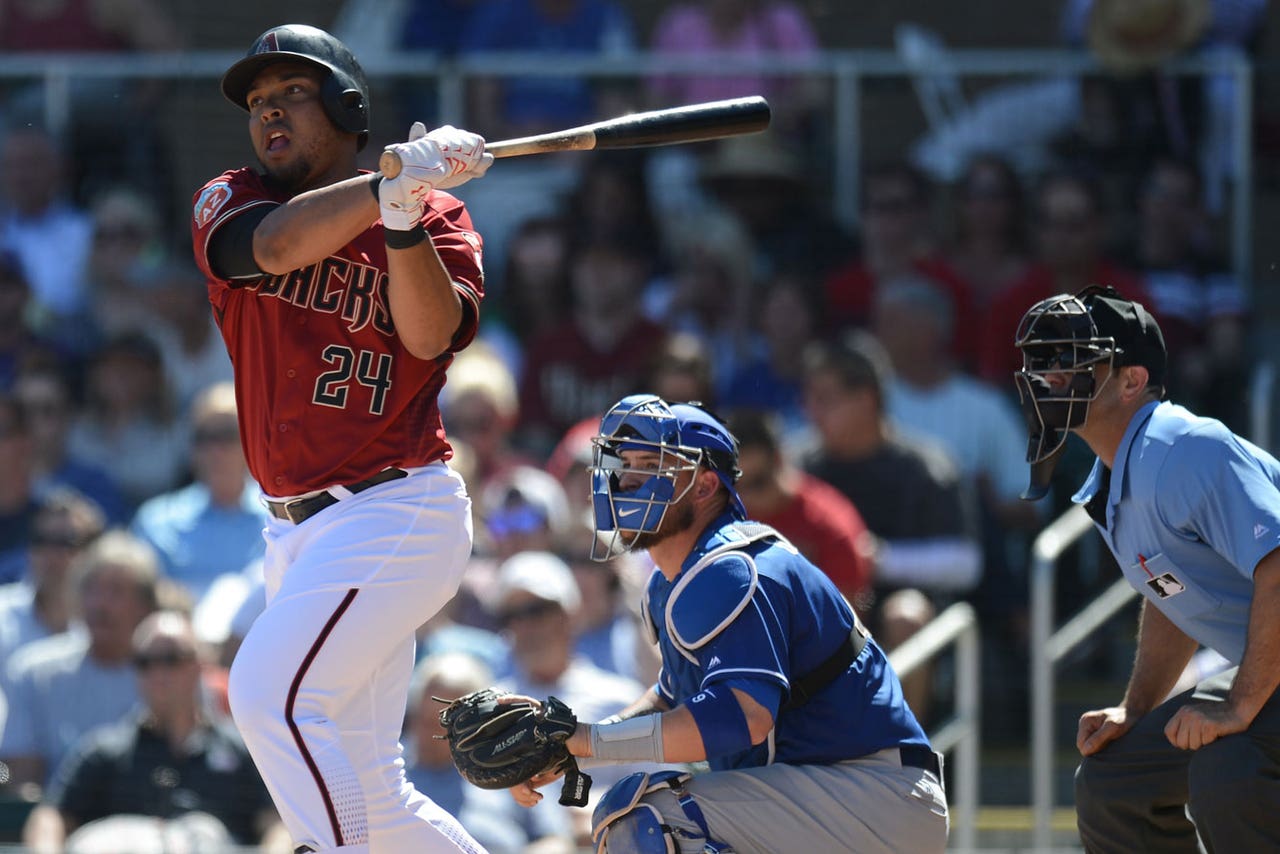 SCOTTSDALE, Ariz. -- Yasmany Tomas returned to the Diamondbacks' lineup for the first time in exactly two weeks and fell in line with what the rest of his teammates have been doing during his absence.
Namely: Crushing the baseball.
Tomas, dealing with a minor but pesky sore knee, had three hits in three plate appearances -- two singles and a double -- in the Diamondbacks' 11-8 Cactus League victory over the Los Angeles Dodgers in front of a sellout crowd at Salt River Fields. They were his first hits of spring following an 0 for 5 start.
Tomas, asked if he wished he'd seen more pitches in his return, said through interpreter Ariel Prieto that he was please with the outcome.
"It feels good. If the ball comes in the strike zone, I just swing," he said.
Tomas said via interpreter that there are no lingering issues and expects to be full-go through the end of spring training.
Tomas had a pair of no-doubter hits on his first and third at-bats, but manager Chip Hale pointed to his second at-bat as catching his eye: "It looked like the guy had him fooled, he battled him for a great at-bat and got another single."
Hale said the extended rest seemed to have accomplished what the team wanted.
"He's worked extremely hard with Mags (hitting coach Dave Magadan) on certain things," Hale said. "I thought when he was hurt he was favoring his knee and his swing wasn't the same as what we had worked on. That's one of the big reasons we said 'hey, the knee's bothering you, let's shut you down,' because we wanted to see that swing that he had today."
***
Evan Marzilli also contributed three hits to the D-backs 12-hit attack, drove in three runs and made a nice diving catch in center field to rob Yasiel Puig of a hit. He's hitting .367 for the spring.
"Evan is having a great camp, along with a lot of other young guys," Hale said. "He's a guy that we know is a top-flight center fielder. If you're thinking about a guy off the bench, he can come in and play defense anywhere. He's been very impressive."
***
Starting pitcher Zack Godley is waging an uphill battle to be considered for the fifth spot in the starting rotation, and his climb got steeper after Friday's outing.
He was tagged for seven hits and seven runs over 3 1/3 innings while walking two and throwing two wild pitches.
"Godley struggled a little bit; struggled with command, struggled to get the ball down," Hale said. "Those guys got some pitches to hit and they punished him. He's got to get the ball down."
***
Paul Goldschmidt hit his first home run of the spring, taking a Matt West pitch out to right field, and Welington Castillo continued his hot spring with a double, a walk and three RBI, giving him 13 for the spring.
---
---