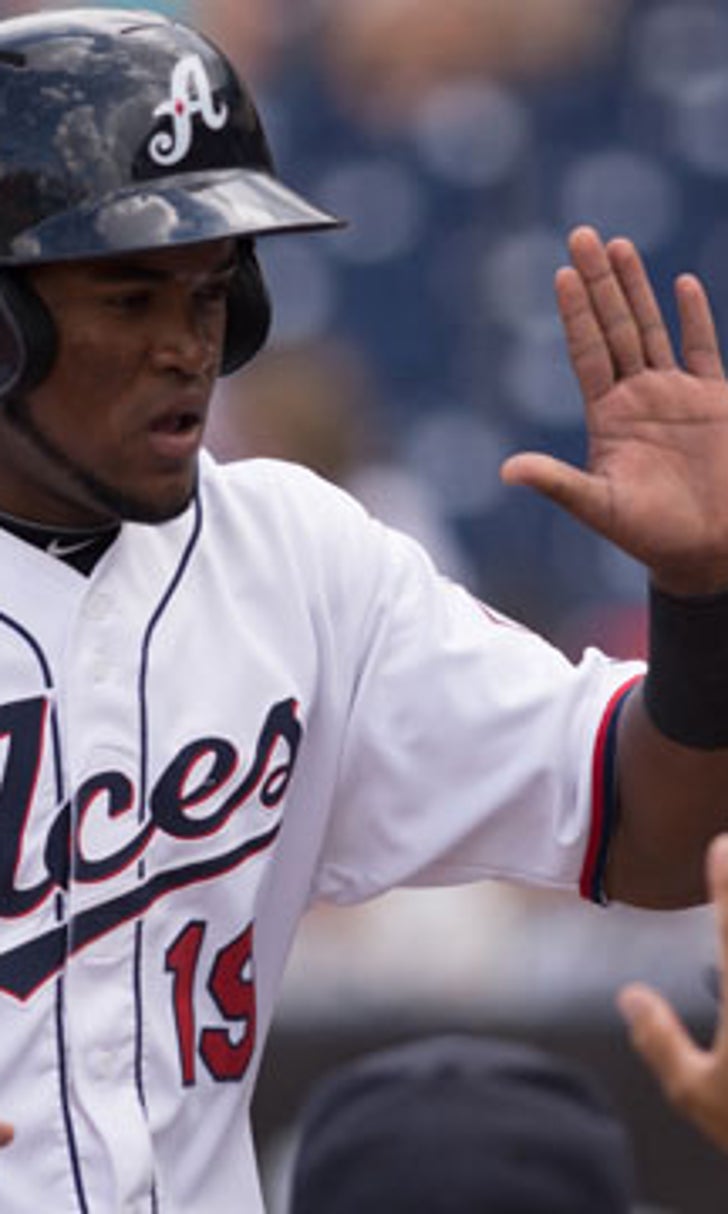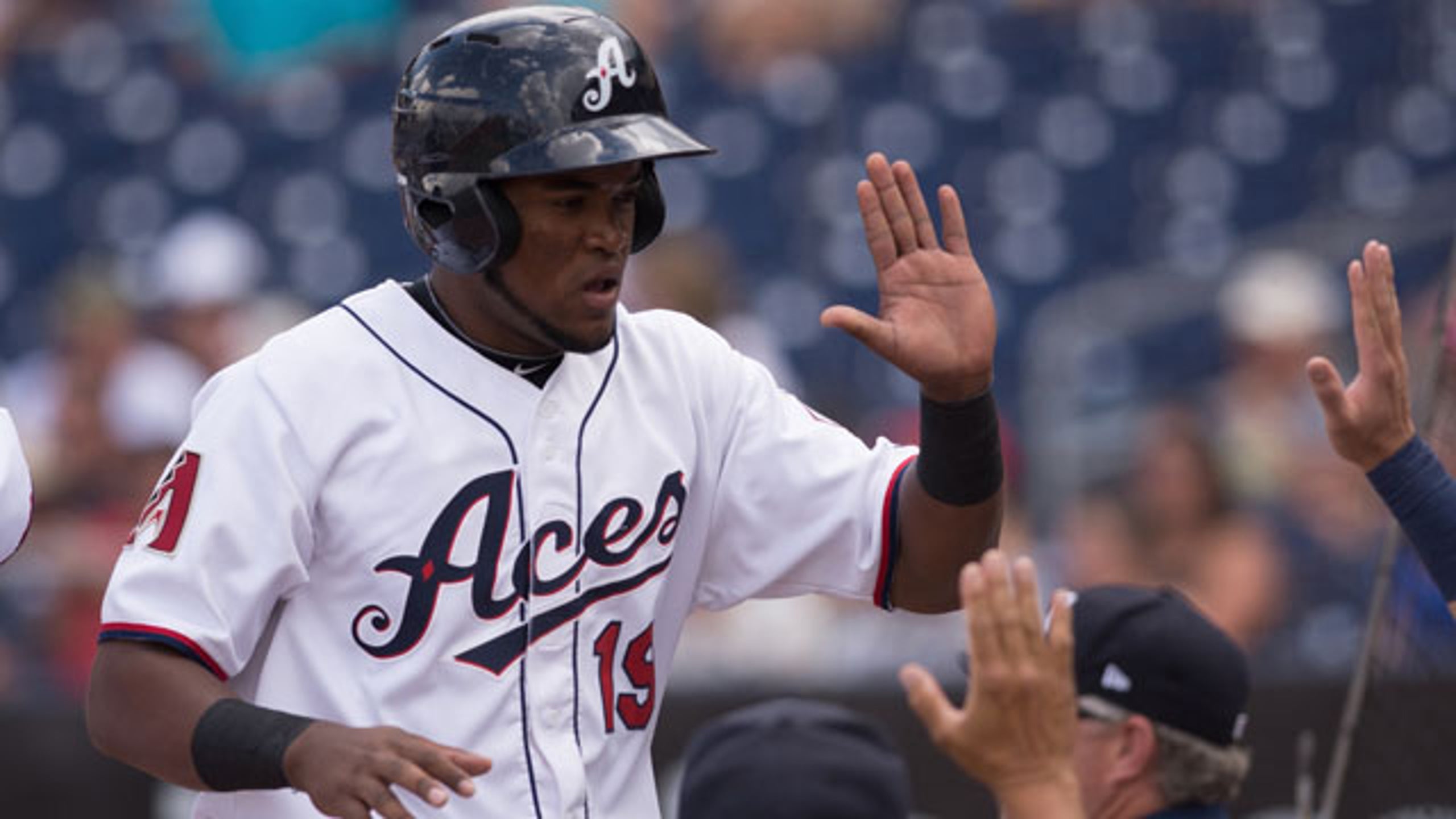 D-backs minor league teams continue winning ways
BY foxsports • June 14, 2016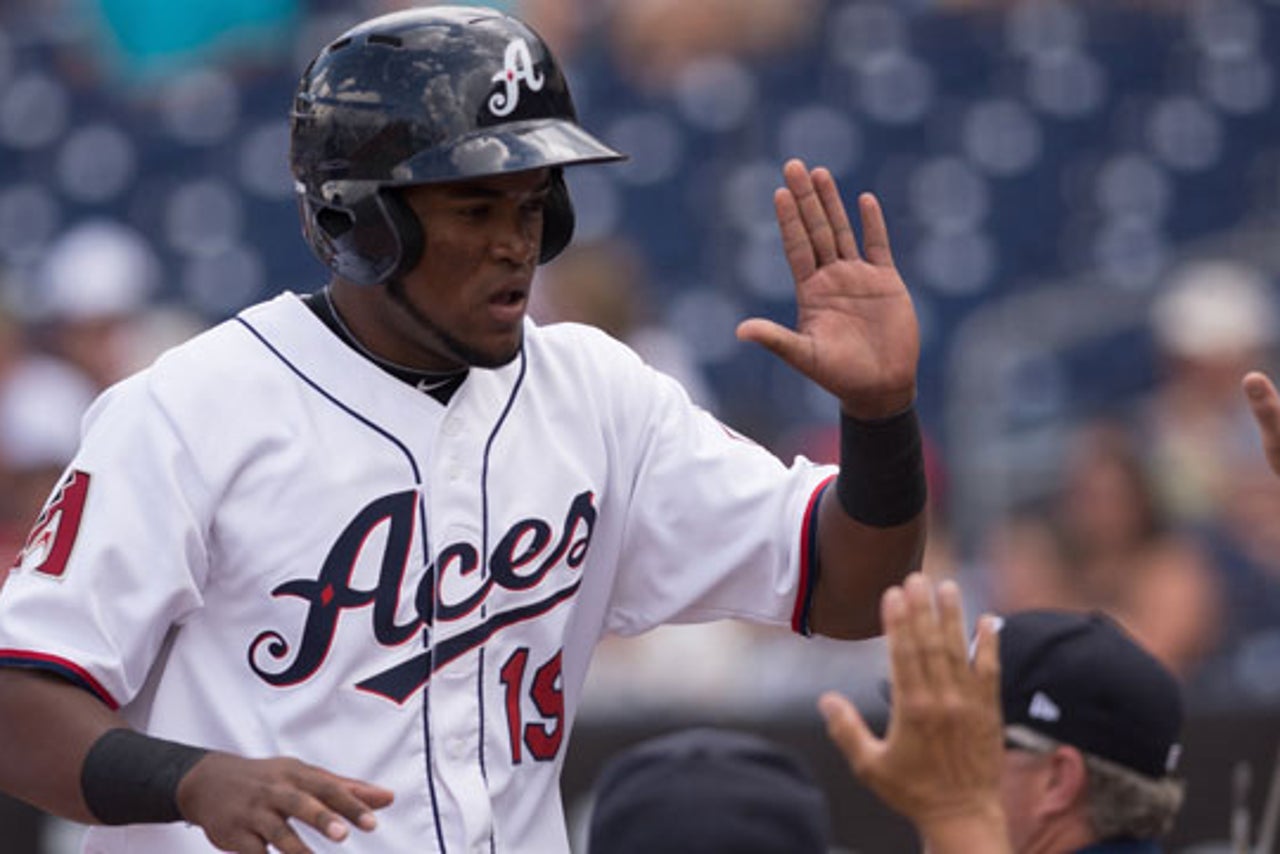 Socrates Brito had a career-high 6 RBI on Monday while stretching his hitting streak to 15 games.
It's often said in baseball that winning is contagious, and that appears to be the case right now for the Diamondbacks' organization.
While the major-league D-backs were riding a three-game winning streak entering Tuesday night's game vs. the Dodgers, their minor-league affiliates were all enjoying a nice run of success.
All four teams won their games on Monday to stretch their winning streaks to 3, 5, 10 and 2 games.
Triple-A Reno won its third in a row 14-7 over Las Vegas as outfielder Socrates Brito drove in six runs and stretched his hitting streak to 15 games by going 3 for 6 with his sixth triple of the season. Brito has raised his average from .224 to .290 during the streak.
Outfielder Mike Freeman was 5 for 6 with three runs scored, first baseman Kyle Jensen contributed a double and his 11th home run while driving in three runs, and Mitch Haniger homered for the second consecutive game for the Aces. Left-hander Edwin Escobar, in his first start since being demoted from the majors, limited Las Vegas to three hits and one run over six innings.
Jensen has five home runs and 15 RBI in his past seven games. He took over the Pacific Coast League lead in RBI from former teammate Peter O'Brien with 54.
Double-A Mobile won its fifth in a row with an 8-7 victory over Jacksonville. Second baseman Jamie Westbrook continued his hot hitting by going 4 for 5 with 2 runs and 1 RBI for the Bay Bears. Westbrook, a graduate of Basha High in Chandler, is 9 for 15 with 7 RBI over his last three games.
Relief pitcher Jimmie Sherfy pitched two scoreless innings to pick up the win. He's 2-0 with save saves and an 0.57 ERA in 12 games for the Bay Bears. He's unscored upon in his last 10 appearances with 20 strikeouts over 13 2/3 innings.
Advanced-A Visalia is the hottest team in the minor leagues with 10 consecutive wins after sweeping a double-header from Bakersfield, 3-1 and 11-6. Second baseman Domingo Leyba hit his sixth home run in the opening game, and left-hander Cody Reed pitched six scoreless innings in the second game, giving up four hits and striking out five.
Single-A Kane County got its second win in a row, 2-1 win over Beloit. Carlos Hernandez struck out 8 and limited Beloit to 5 hits over 6 2/3 innings.
---
---