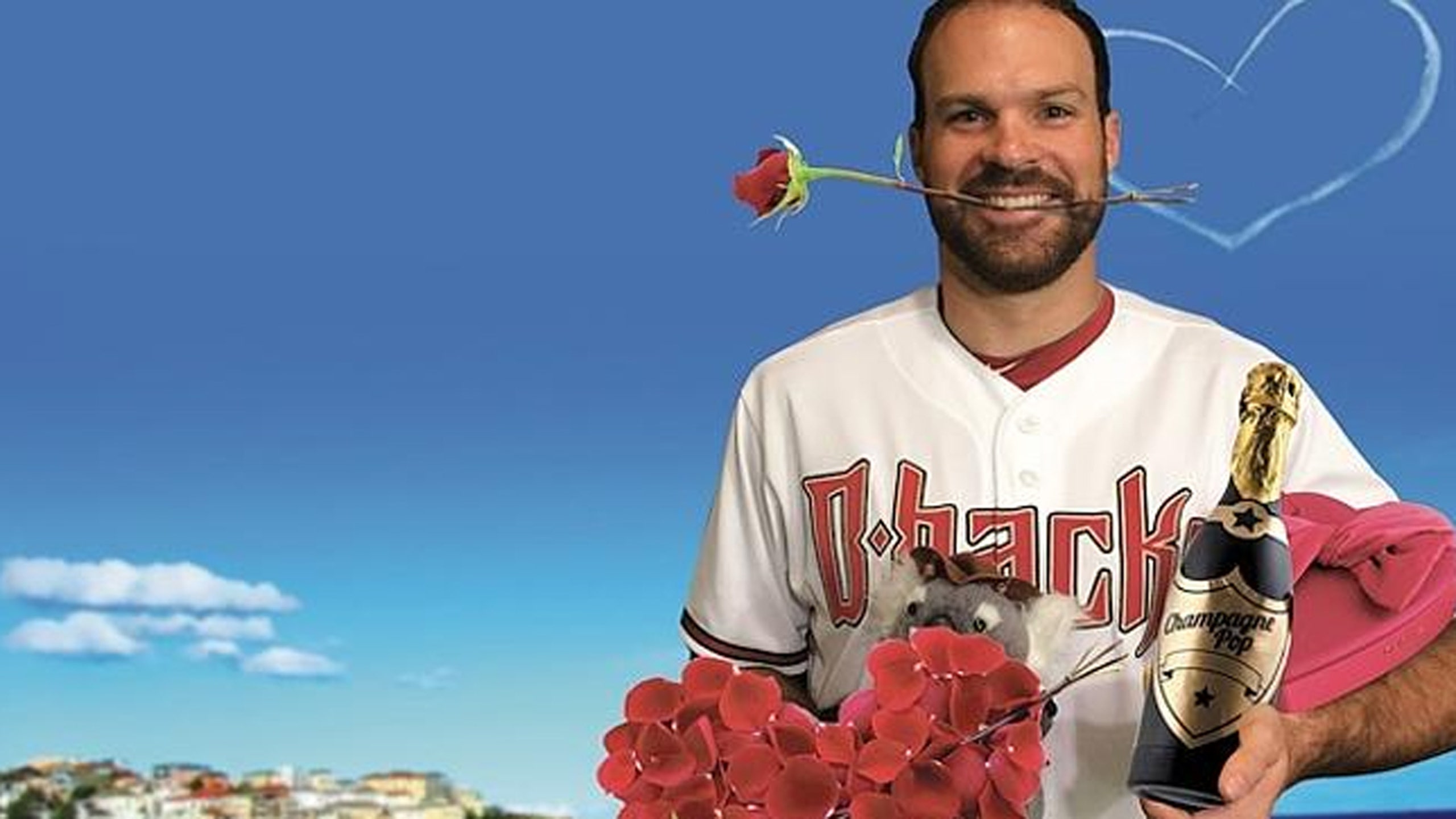 D-backs' Collmenter looking for love in Australia
BY foxsports • March 15, 2014
SCOTTSDALE Ariz. -- The matchmakers in the Arizona clubhouse have done their work. All that remains is for Diamondbacks right-hander Josh Collmenter to meet his mate.
On Friday, J.J. Putz and a few more of Collmenter's teammates selected his blind date from among the six finalists who entered a contest sponsored by the Sydney, Australia, Daily Telegraph that began on Valentine's Day. 
The two are to attend a gala sponsored by Major League Baseball on Wednesday night in Sydney as part of the festivities surrounding the two-game series between the D-backs and Dodgers to be played March 22-23.
Interested women were asked to submit a picture on Instagram and make their pitch in 25 words or fewer. 
Will it be Lucinda Shanahan?
"A fun, down to earth Australian bikini designer who has plenty of speedo designs in mind for Josh," she said.
Or Nicole Rodd?
"A 24-year-old studying to be a medical practitioner and, boy, would I love to take care of Josh if he ever gets hurt," she said.
Or someone else?
Collmenter, one of the few unattached Diamondbacks, is keeping his heart wide open.
Love at first sight?
"You never know. They say it exists. We'll see," Collmenter said in the spirit of the contest.
Collmenter, 28, has never been one to shy away from the unusual or explorational. His comfort zone is a mile wide. Take his delivery, an over-the-head style developed when he threw hatchets at trees as a kid in rural Michigan. Or his willingness to try something new. In his first spring training, Collmenter was given a video camera and told to record the Arizona Renaissance Festival and make a presentation to the team. It was one of the hits of camp.
When the win-a-date contest was proposed, Collmenter was considered the ideal candidate, and he was quick to embrace it.
"Luckily, or unluckily, I'm one of the only single guys here," he said. "I figured I'd take it and run with it and see what comes out of the opportunity."
Putz and his committee considered all the candidates and eliminated a couple who seemed to be trying too hard (perhaps Lucinda and Nicole?).
"He's the perfect guy for it. He likes to have fun," Putz said.
Americans have sort of a two-guns-blazing reputation Down Under, but the easy-going, relaxed Collmenter is far from that stereotype. 
The profile the Daily Telegraph ran in conjunction to go along with the contest: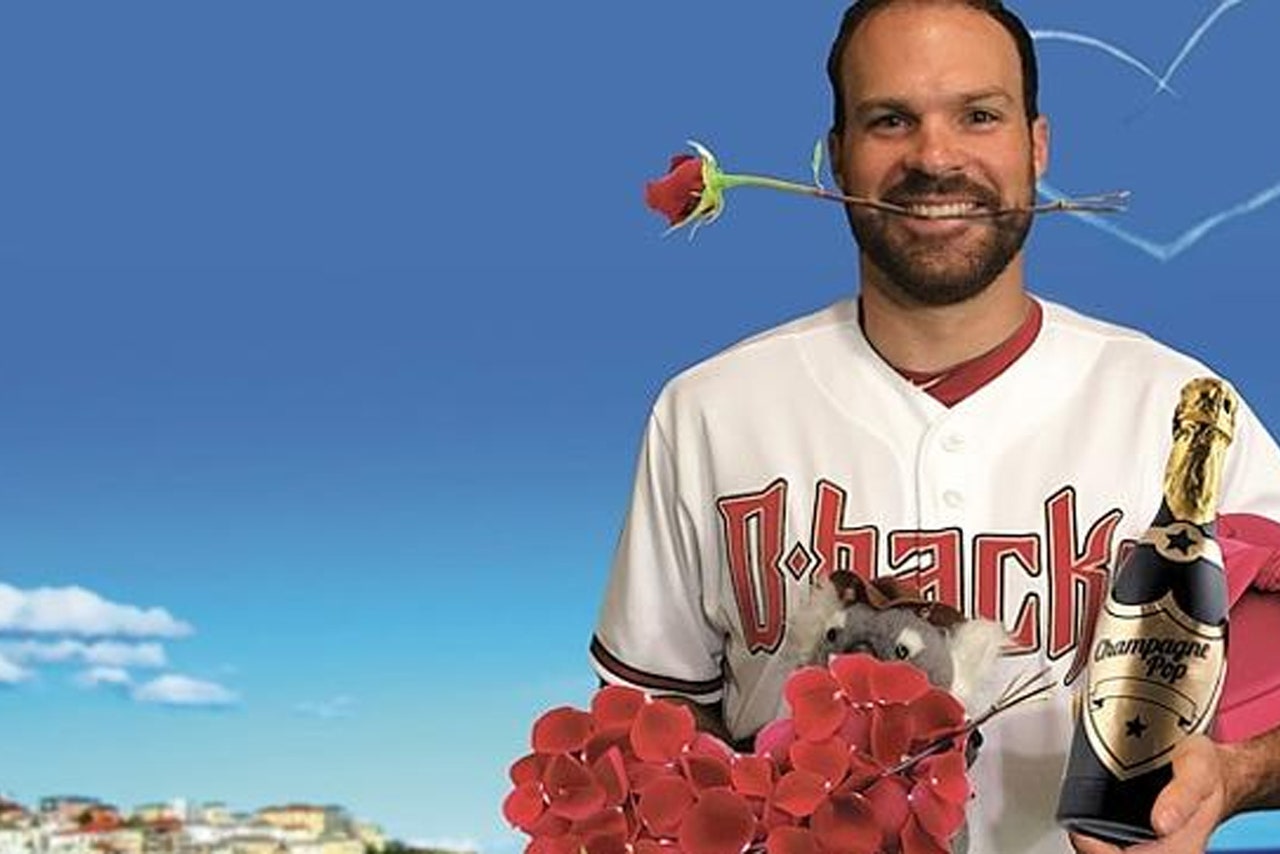 Josh Collmenter  
Josh likes long walks on Bondi beach, reading poetry on a bear rug in front of the fireplace and tall, athletic women whose offspring will likely result in a college scholarship.
His Michigan roots make him comfortable in cold weather but his Viking blood keeps him warm on winter nights.
His beard whispers sweet nothing in the wind and he's not opposed to moving to Australia once his career is over.
Josh's ideal date would include a chartered yacht on Sydney Harbour followed by a showing of Don Giovanni at the Sydney Opera house and dinner at Balla at The Star.
So there's that.
As for the date itself, Collmenter said he plans to just wing it and have a good time. He does have one line he will stay away from.
"I'm not going to say, 'G'day, mate,'" he said. "I think that would be a little too cheesy."
Follow Jack Magruder on Twitter
---
---