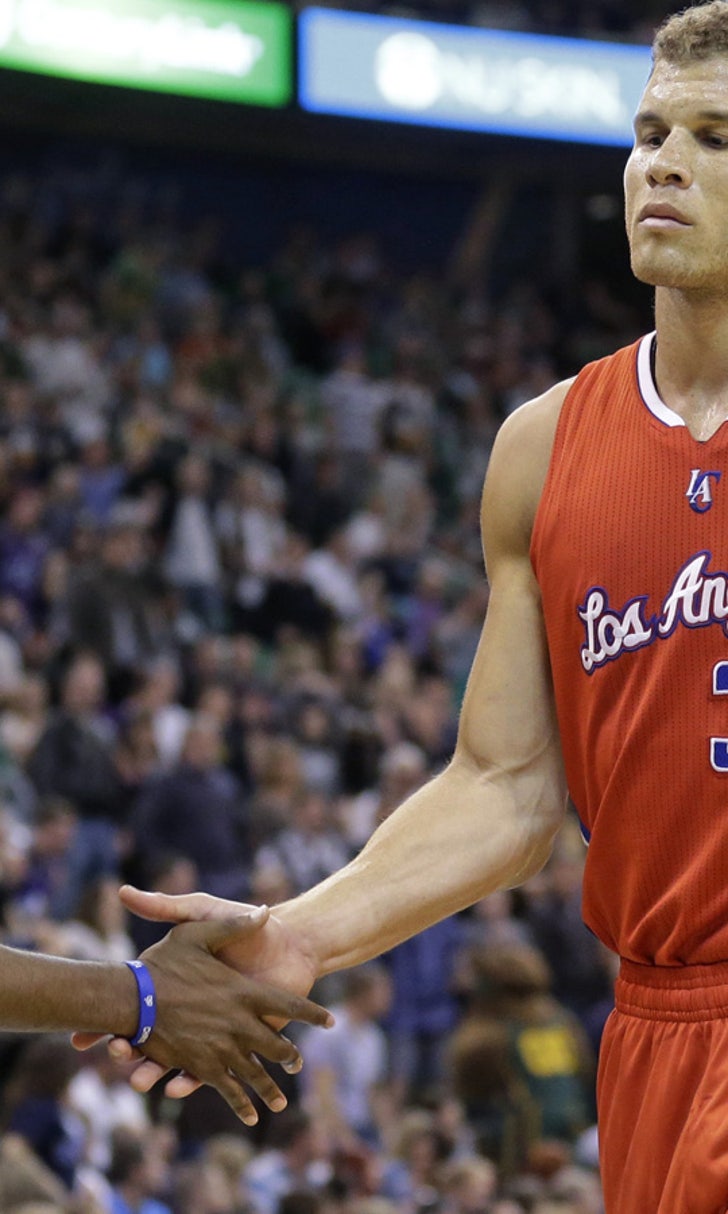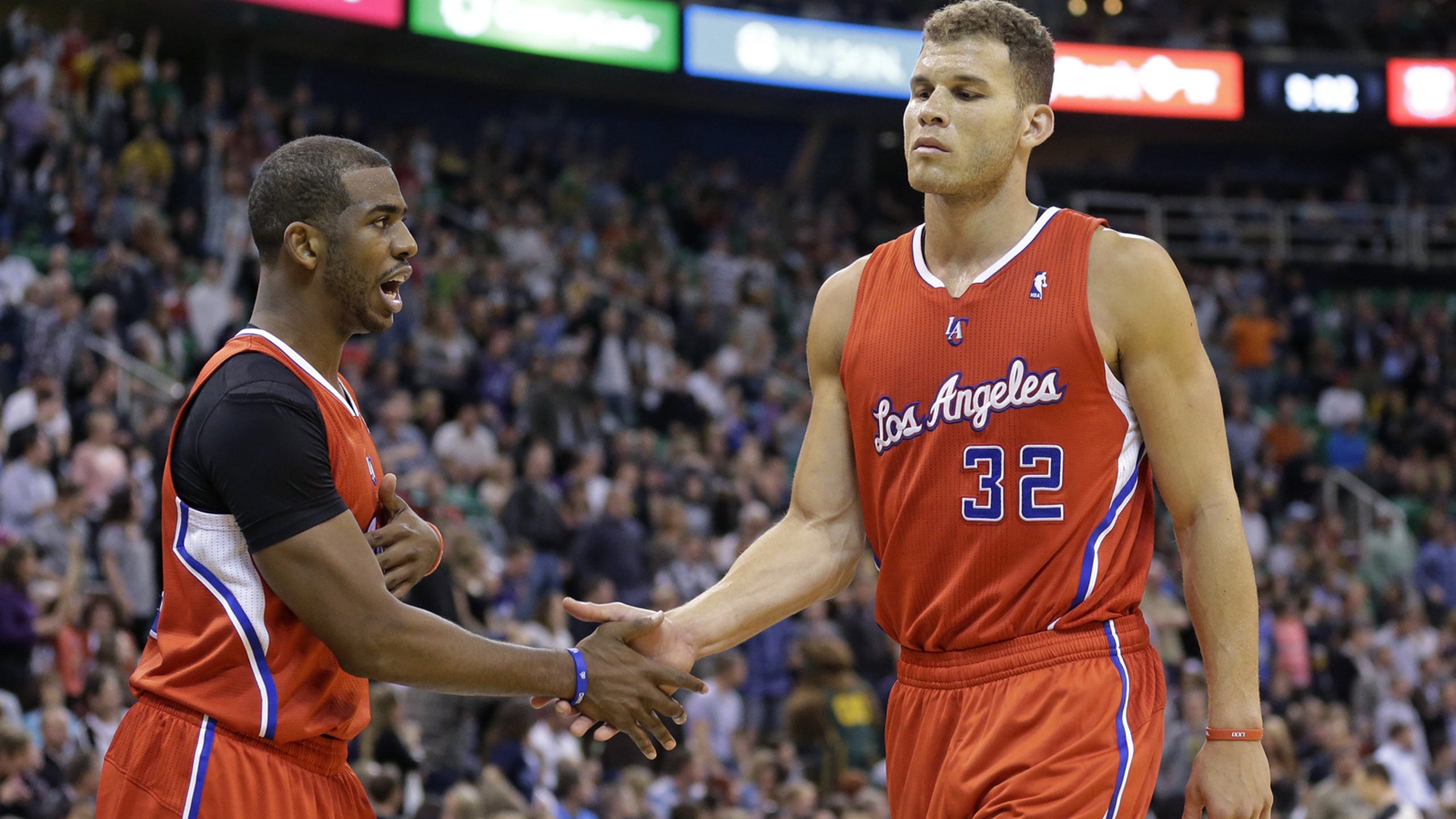 Cool head prevails for Blake Griffin
BY foxsports • March 18, 2014
It happened again Monday night. Someone tried to take Clippers forward Blake Griffin out of his game.
When will they learn? No matter how often opposing players try to incite, antagonize and annoy Griffin, he maintains a measure of calm -- something that will likely work in his favor when the postseason begins next month.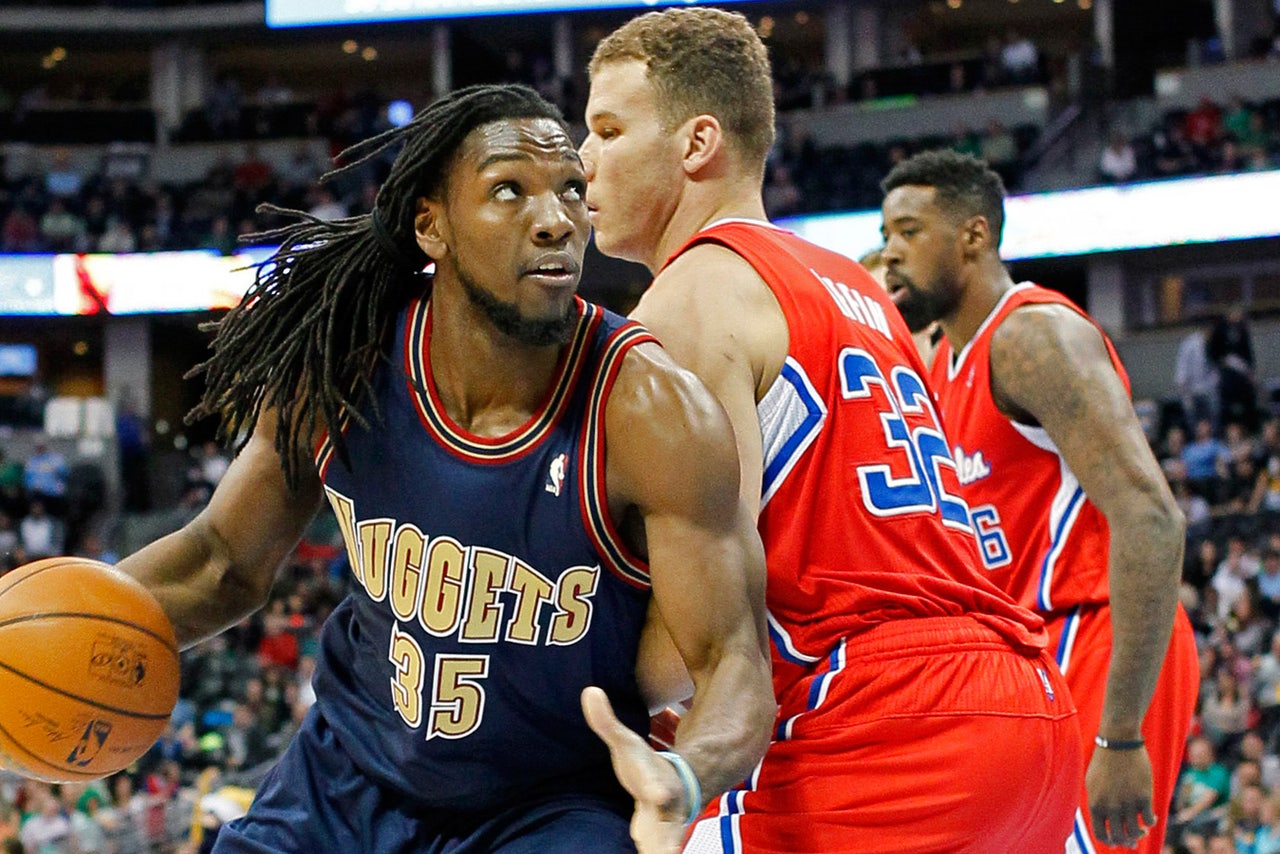 Nuggets snap Clippers' 11-game win streak 
READ MORE
Denver Nuggets forward Kenneth Faried was the latest, hooking arms with Griffin in the first quarter Monday night while positioning for a rebound. Both players went down, then scrambled to their feet to face off, but it was Faried who was called for a foul.
This is getting to be a fairly regular occurrence. Whether players are attempting to get under Griffin's skin and take him out of his game -- or whether he's breaching some sort of basketball etiquette, as Golden State's Jermain O'Neal suggested the other day -- it's Griffin who usually comes out on top.
Griffin has become a target, the guy everyone wants to intimidate by clotheslining (Cleveland's Spencer Hawes), elbowing (Memphis' Zach Randolph), grabbing (Golden State's Draymond Green) or staring down (O'Neal).
But he doesn't flinch, and it is that kind of response that will serve Griffin well in the playoffs, when teams are virtually certain to ratchet up those tactics in an attempt to draw an angry response. Get Griffin mad, get him to push back, and maybe he gets a technical foul. Maybe he gets thrown out of a game.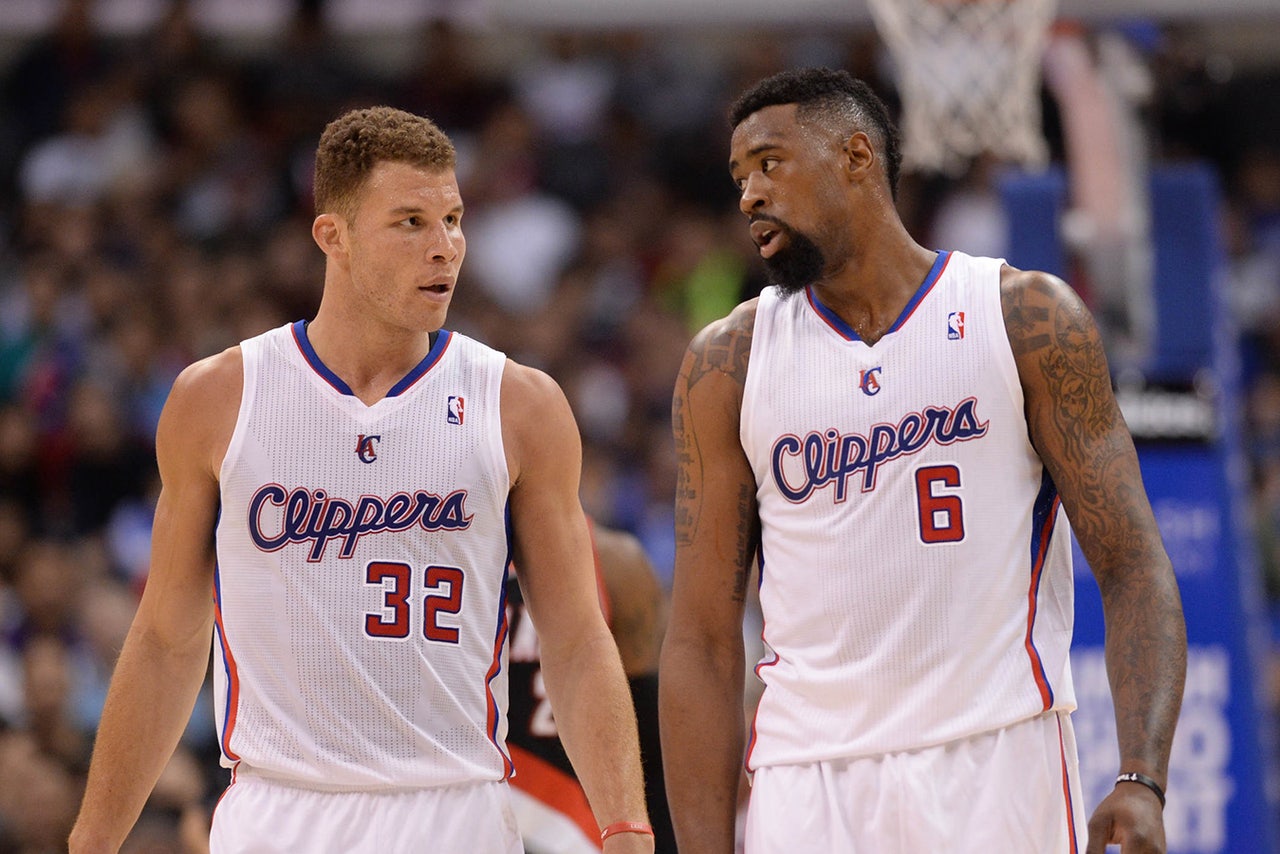 Blake Griffin confronted by Jermaine O'Neal after game
READ MORE
But Griffin knows how important it is to show restraint. As his team's leading scorer and second-leading rebounder, his absence could be costly in a seven-game series. One game without him could mean the difference between winning and losing a series.
Opposing players want to take him out of his game, get him to blow up and maybe, as poker players like to say, go on tilt. It's his job to make sure that doesn't happen.
O'Neal certainly tried that last week when he followed Griffin to the Clippers' bench during a timeout and tried to rattle him. Griffin laughed. When O'Neal confronted Griffin in the hallway after the game, Griffin refused to back down.
In what must have been an awkward moment, they even shook hands before O'Neal walked away.
Two days later, speaking to Comcast Bay Area, O'Neal declined to be specific about what was said, but he implied that Griffin had done something that had no place on the court, that he had crossed a line.
"It's understood what the line is," O'Neal said. "We're paid to be basketball players and to play the game the right way and do things the right way. And when you cross the line in saying things and doing things, you address it and you move on. We've moved on."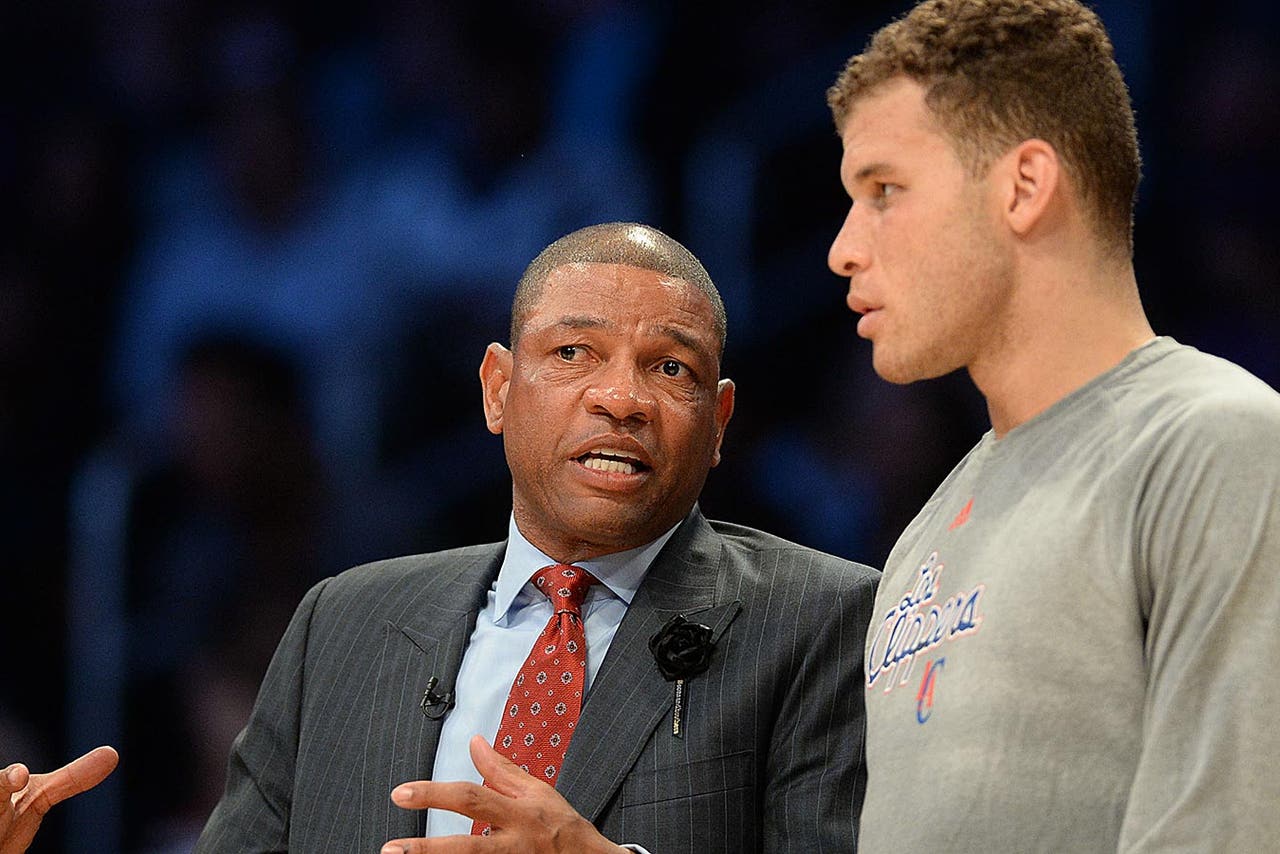 Blake Griffin, Clippers keep calm under pressure
READ MORE
If O'Neal wanted to expose Griffin, he could have called him out publicly. That would have forced Griffin to answer for whatever he was supposedly doing wrong. All O'Neal did was bring up more questions.
Is Griffin is a little too in-your-face with some of his dunks? A little too showy? Is it that he complains too much when he's called for a foul? Or that whines to officials too often when he thinks they missed a foul? Does he trash talk?
All those are possibilities, but they happen every night in the NBA. If Griffin's dunks sometimes make opponents look bad, the best response is to play better defense. Foul him hard, but keep it within the rules. Make him think about it next time he's on a breakaway.
But teams should know by now, Griffin isn't going to be bullied. If they try it in the playoffs, it could cost someone -- but it probably won't be Griffin.
---
---