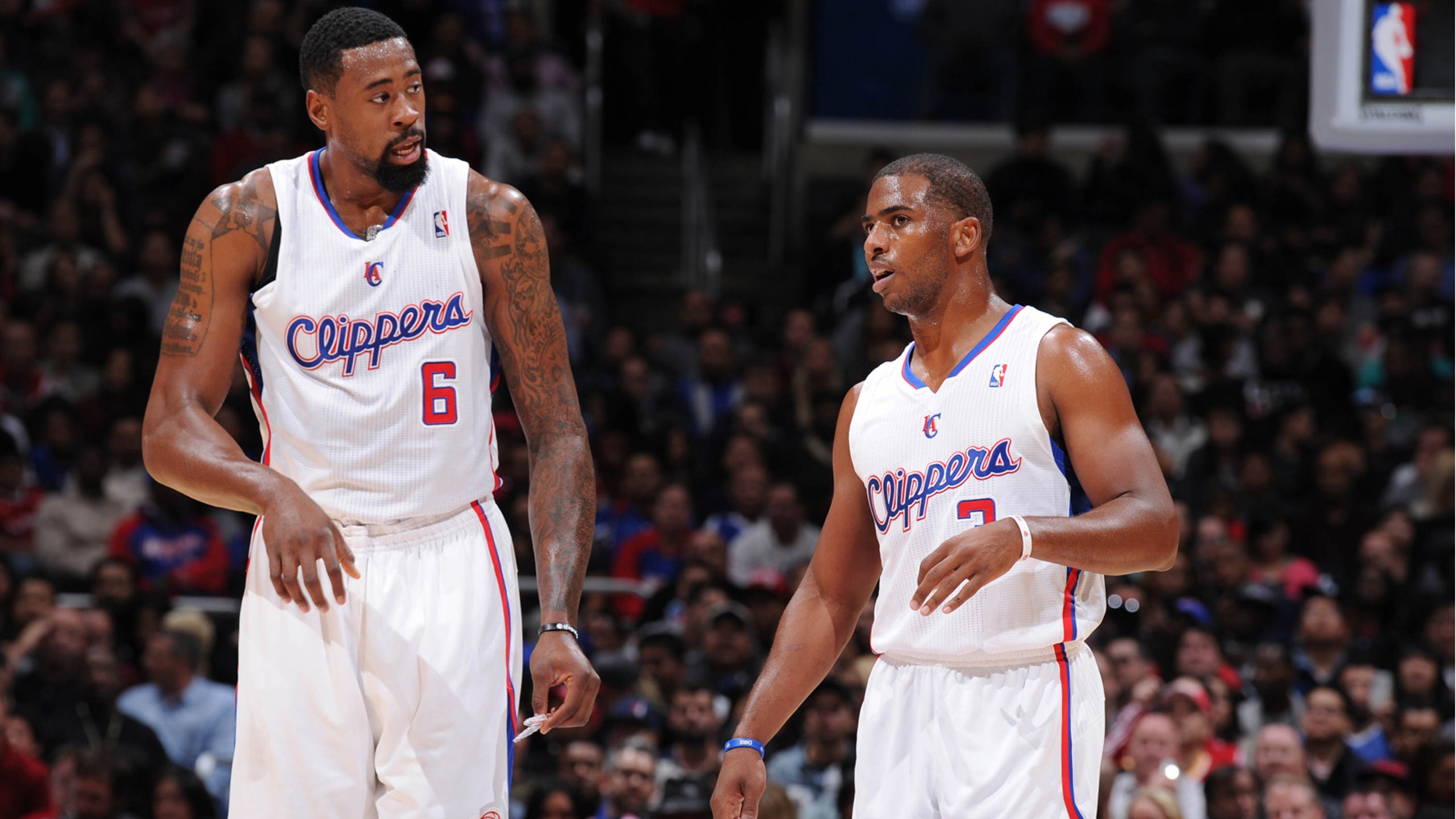 Chris Paul voted an All-Star reserve, DeAndre Jordan left out
BY foxsports • January 30, 2014
Despite the best lobbying efforts of coach Doc Rivers, Clippers center DeAndre Jordan was passed over as a Western Conference reserve for the NBA All-Star game Feb. 16 in New Orleans.
Clippers guard Chris Paul, however, was not.
Paul, sidelined since Jan. 4 with a separated right shoulder, was named a reserve on Thursday, even though there is no certainty he'll be able to play. But he has already gone on record saying he would play if he's picked and is healthy.
Paul's selection gives the Clippers two All-Stars. Forward Blake Griffin was previously voted a Western Conference starter.
Voted by coaches to reserve spots were Paul, Houston Rockets center Dwight Howard, Portland Trail Blazers forward LaMarcus Aldridge, Dallas Mavericks Dirk Nowitzki, San Antonio Spurs guard Tony Parker, Rockets guard James Harden and Blazers guard Damian Lillard.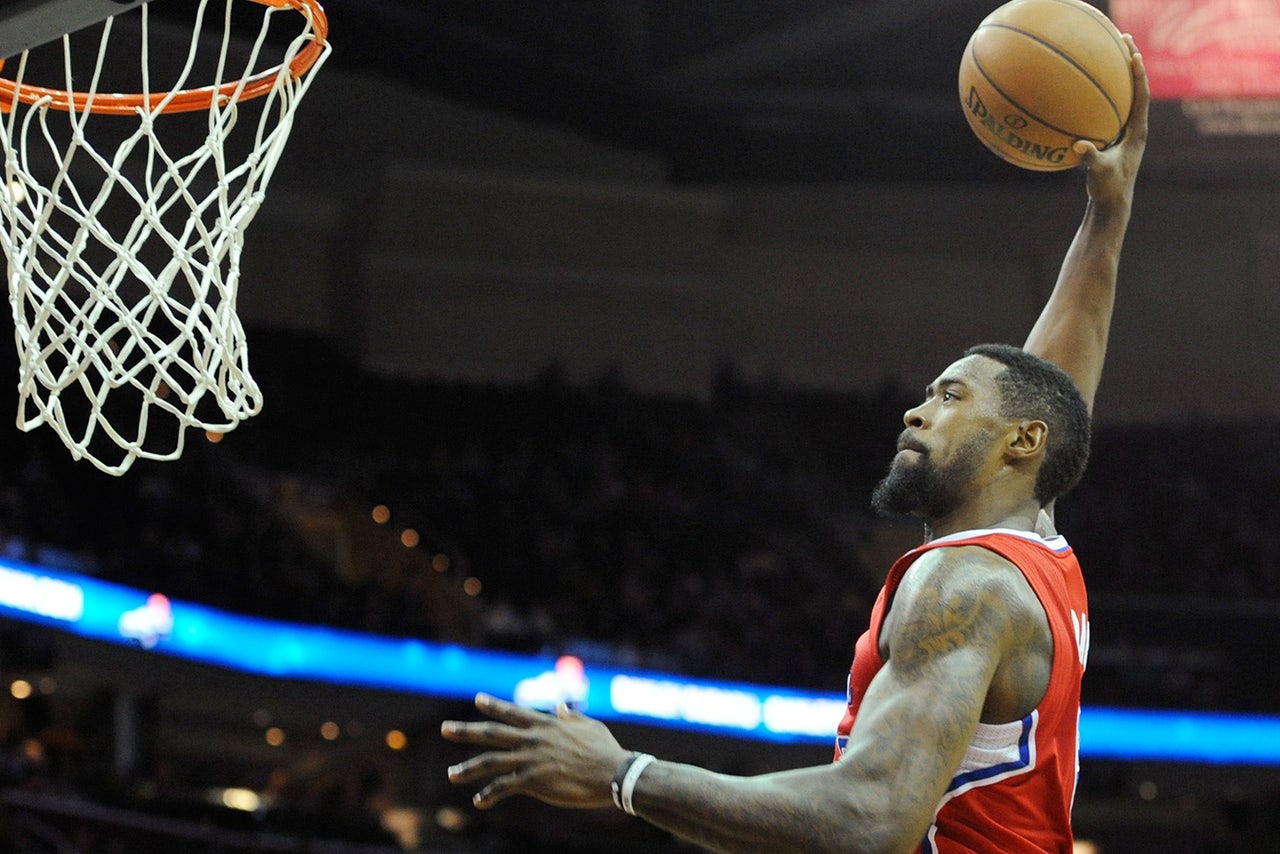 The Clippers' center DeAndre Jordan is having a breakout season, but it's still not enough to be named to the Western Conference team.
Rivers said Wednesday night that he had spoken to several conference coaches about Jordan's performance this season, saying, "I got a great response. But that's why you go under a curtain when you're stumping and they vote because (they say), 'Yeah, I'm going to vote for him,' then they yank that other lever."
Jordan is having a breakout season, leading the league in rebounds (13.9) and field-goal percentage (64.7 percent) and is third in blocked shots (2.38).
He was matter of fact about his chances Wednesday night, saying, "If I make it, I make it. I'll be really excited. If not, it's another chip I can add on my shoulder."
Paul was playing at an MVP level before going down, averaging 19.6 points, a league-best 11.2 assists and 2.4 steals. He was among the leading vote getters for the All-Star game before falling behind Golden State Warriors guard Stephen Curry, who earned a starting spot next to the Lakers' Kobe Bryant. But Bryant has been injured for most of the season and won't participate.
Paul, a six-time all-star who played his first four seasons in New Orleans, was a starter in last year's game and was voted MVP.
In a statement released by the Clippers, Paul said, "I am honored to be selected by the coaches for the All-Star game. My first All-Star game that I played in was in New Orleans, and that city means so much to me. I look forward to representing the Clippers and playing with Blake in New Orleans."
Selected as reserves for the Eastern Conference were Chris Bosh of the Miami Heat, DeMar DeRozan of the Toronto Raptors, Roy Hibbert of the Indiana Pacers, Joe Johnson of the Brooklyn Nets, Paul Millsap of the Atlanta Hawks, Joakim Noah of the Chicago Bulls and John Wall of the Washington Wizards.
---
---