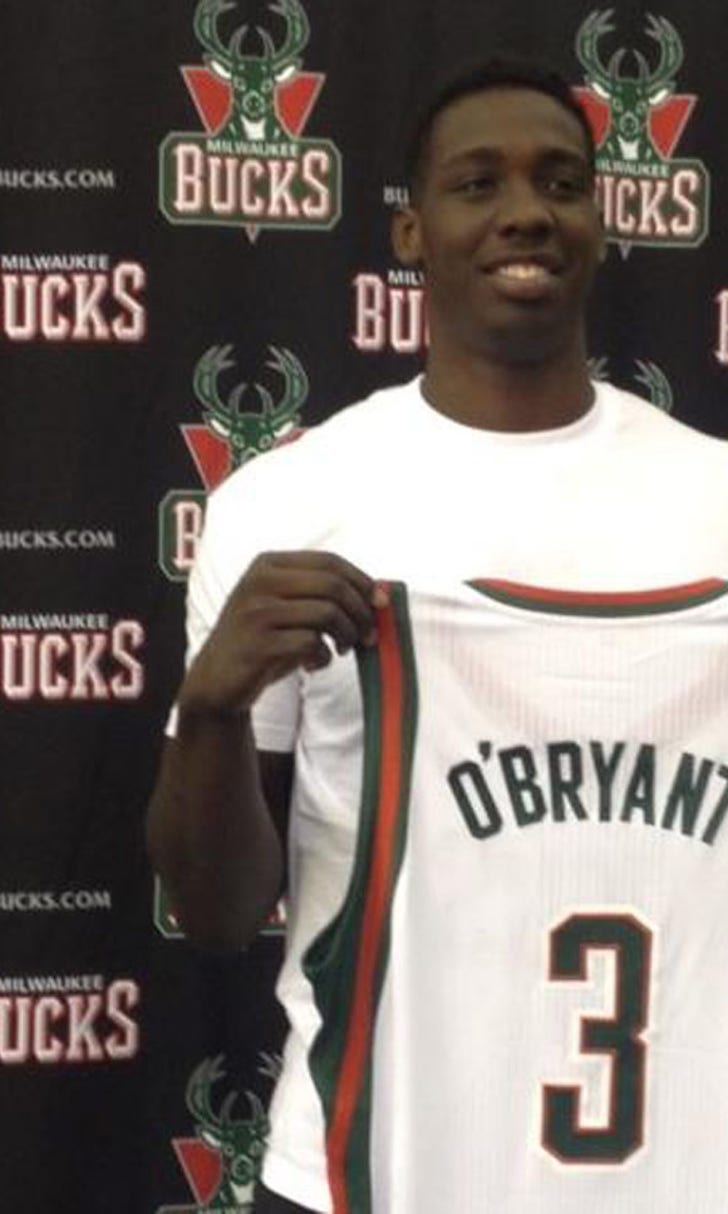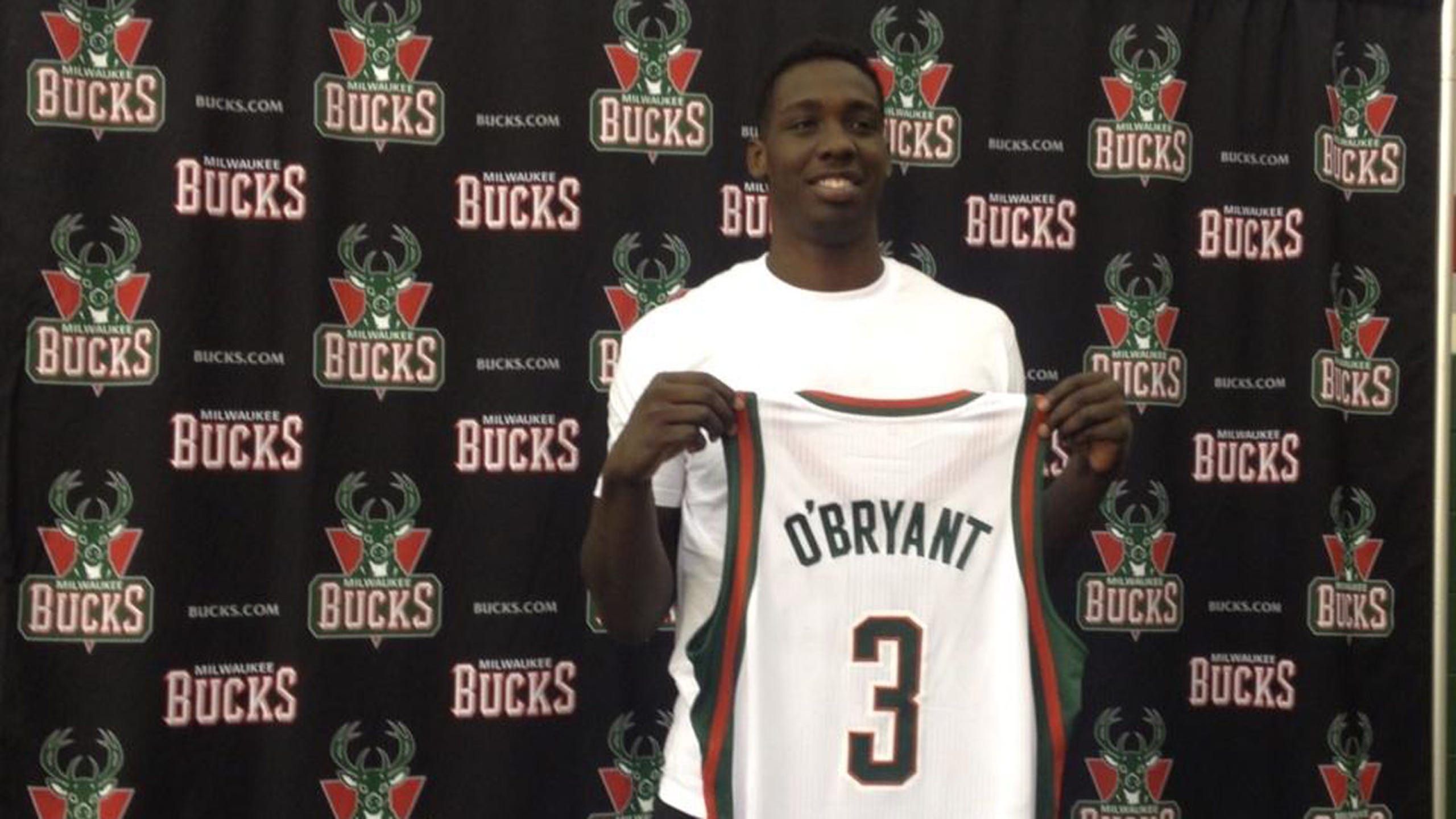 Broad-shouldered rookie O'Bryant gives Bucks low-post bulk
BY foxsports • August 4, 2014
ST. FRANCIS, Wis. -- The NBA Summer League provides an opportunity for those involved to show something to somebody.
Giannis Antetokounmpo was looking to prove he has improved since his rookie season, while Jabari Parker needed to use the five games the Milwaukee Bucks played as his introduction to the NBA.
Then there are the non-roster players trying to leave any kind of impression in order to find any kind of a job.
Although Bucks second-round pick Johnny O'Bryant recently signed a three-year contract with the team, there are no guarantees for the 6-foot-8 forward from Louisiana State. The NBA Summer League was his first chance to show what he can do to the Bucks and anybody else that was watching.
"It was a great experience," O'Bryant said. "Just getting used to the NBA-style offense that we ran, getting used to the different (shot) clock of 24 seconds and the different NBA rules -- I was just trying to get used to everything. But overall it was a fun experience for me."
O'Bryant started four of Milwaukee's five games in Las Vegas, averaging 8.2 points and 5.2 rebounds in 18.2 minutes per game. He didn't start the summer-league opener against Cleveland but came off the bench to score eight points in 12 minutes.
The No. 36 overall pick in June's draft, O'Bryant posted a double-double with 10 points and 10 rebounds in the Bucks' summer finale against Golden State.
"First game was kind of slow for me as far as minutes, but all I wanted to do was come out and play as hard as I can," O'Bryant said. "I think the first game I really came out and had a good couple of minutes and really progressed me to starting the rest of the summer league."
With Jeff Adrien having signed with the Houston Rockets, O'Bryant has an opportunity to become Milwaukee's physical post player off the bench. Ersan Ilyasova and John Henson will likely see the bulk of the minutes at power forward, but neither brings the physicality the Bucks feel O'Bryant can provide.
O'Bryant is just 6-foot-8, but he has broad shoulders and a strong frame. Because of the type of body O'Bryant has, general manager John Hammond feels the rookie could possibly see time at center.
"He's a real talented kid," Hammond said on draft night. "Real big body -- he's a bit undersized, maybe 6-8, but he can play inside because he's got a real wide body. He reminds me a bit of when Detroit had Corliss Williamson. I can remember Corliss even guarding a guy like Shaq because he has that low base. And I think that Johnny can -- he's undersized not so much at the power forward but if you ever tried to play him at center -- but I think we can play him at center because he's so strong and so thick."
As a senior at LSU, O'Bryant averaged 15.4 points and 7.7 rebounds per game. While O'Bryant's mid-range game improved throughout his three years in college, his value in the NBA likely will depend on how he can score and pass out of the post.
He's going to have to show an ability to do both to be able to establish himself as an NBA player. It won't be easy, but O'Bryant has shown he will work hard to adapt in the past.
O'Bryant played at 280 pounds as a freshman and completely changed his body by his junior year when he was listed at 255 pounds. His goal is to come to training camp somewhere between 250 and 255 pounds in order to, "try and be a load down there."
 "Just continue to work on my body and stay strong," O'Bryant said of his goals for the rest of summer and training camp. "I want to work with the coaches here to try and improve my strength and mobility. I'm excited to go out there and play hard.
"I want to come in the best shape I can. Really come in with a hard-working mindset and come be the best teammate I can and be coachable to do whatever I can to help this organization get better."
Follow Andrew Gruman on Twitter
---
---