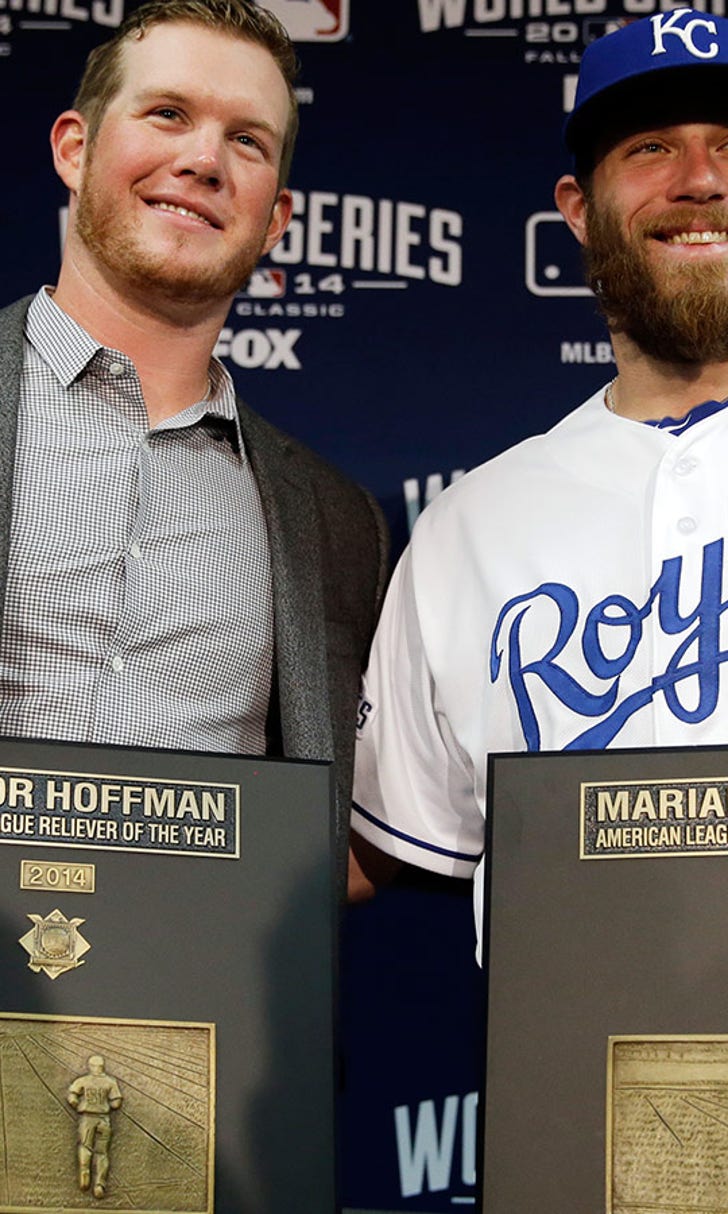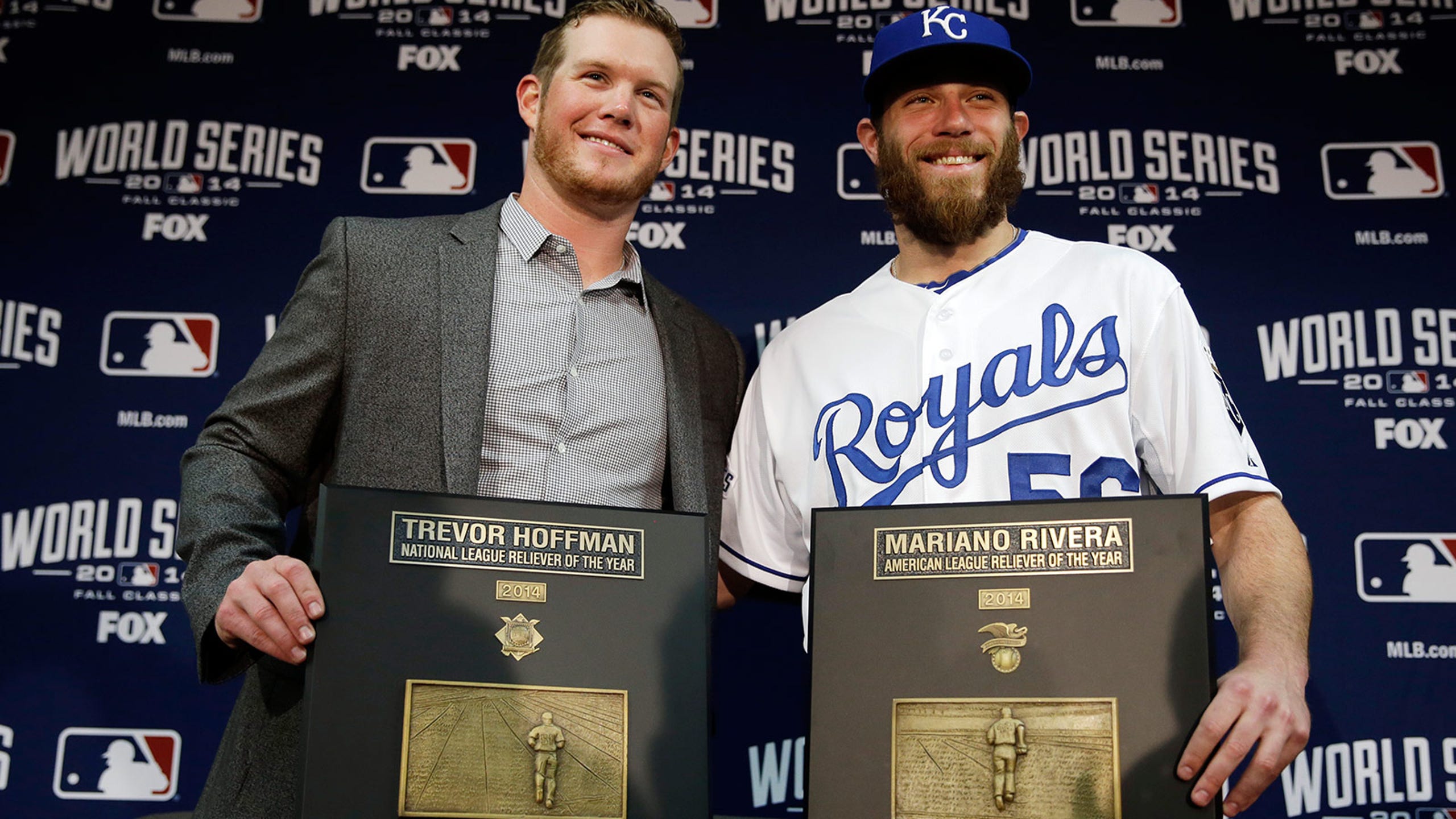 Braves' Kimbrel named NL Reliever of the Year
BY Cory McCartney • October 22, 2014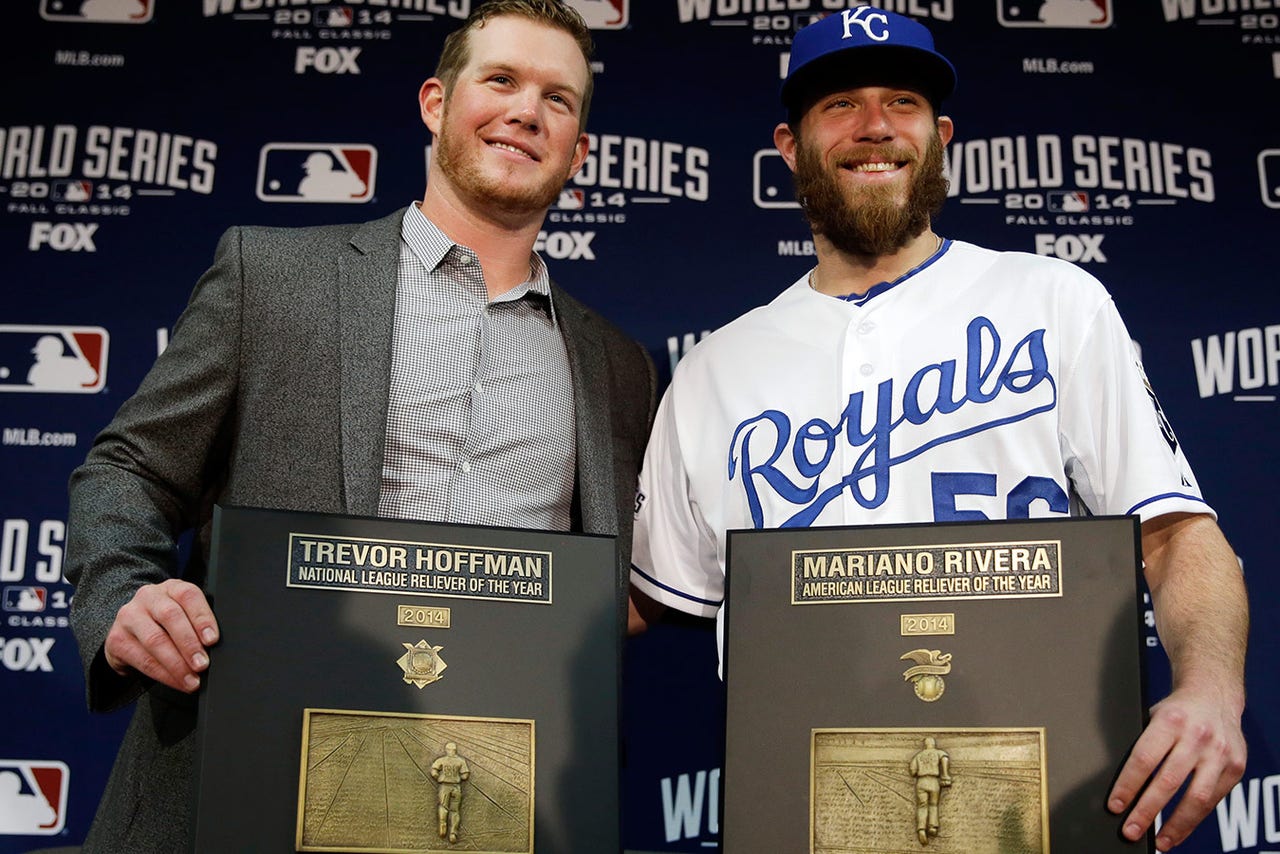 Craig Kimbrel has made plenty of history in his short career. Wednesday, he added another chapter.
The Braves closer was named as the league's first winner of the Trevor Hoffman Award on Wednesday before Game 2 of the World Series, joined by the Royals' Greg Holland, who was given the American League equivalent, the Mariano Rivera Award.
Commissioner-elect Rob Manfred was on hand to present the awards.
"I was kind of iffy about attending a World Series I wasn't a part of, but in respect to Trevor Hoffman and Mariano Rivera, the awards being named after them, I felt like I needed to be here to accept the award," Kimbrel said. "I'm very humbled and grateful to have this opportunity."
For the fourth straight season Kimbrel, 26, led the NL in saves with 47, one behind MLB leader Fernando Rodney, and posted a 1.61 ERA in 61 2/3 innings. He passed John Smoltz this past season as the Braves' all-time saves leader, a total that now stands at 186.
This was the third straight season Kimbrel received an award for his late-game dominance. In 2012 he received the NL Rolaids Relief Man Award -- that was the last year that award was handed out -- and was the MLB Delivery Man of the Year in '13.
"This past year, Commissioner [Bud] Selig decided because of the significance of relief pitching in our game, it was important to have appropriate awards and appropriately named awards," Manfred said.
Over the past four years, Kimbrel has 185 saves, 48 more than any other player, and his 436 strikeouts in that span are 25 more than second-place. He is the first pitcher in history to start his career with 40 or more saves in each of his first four full seasons.
---
---