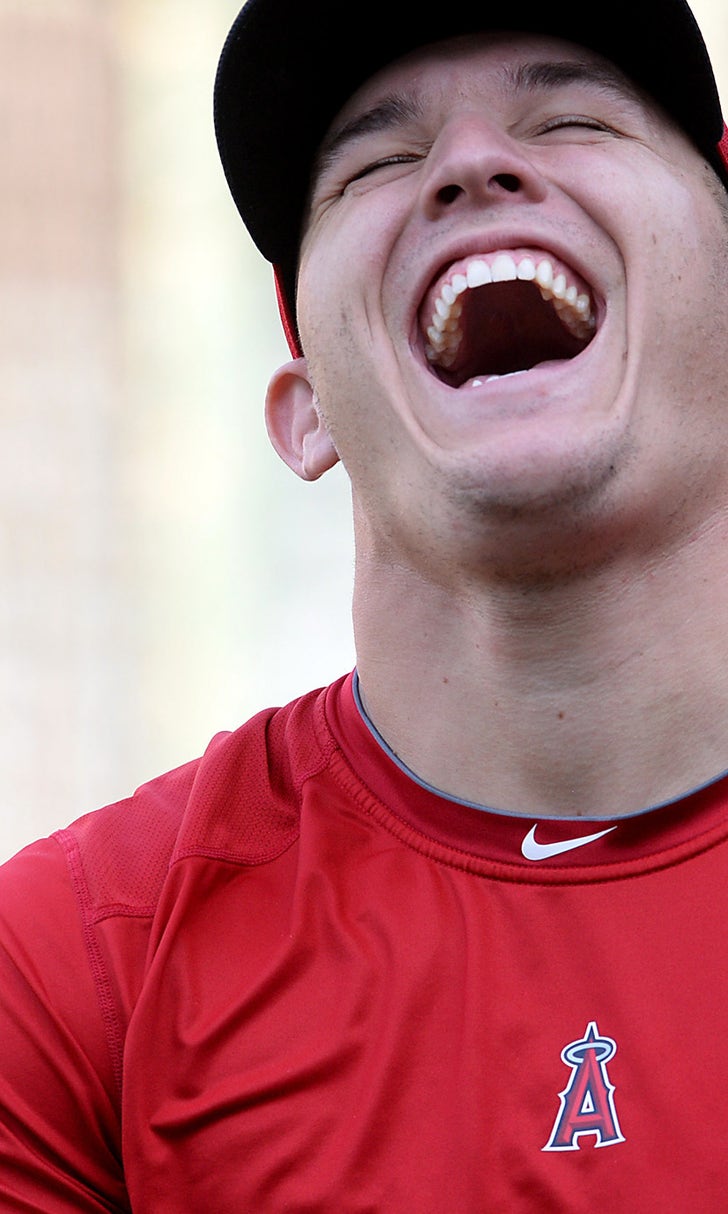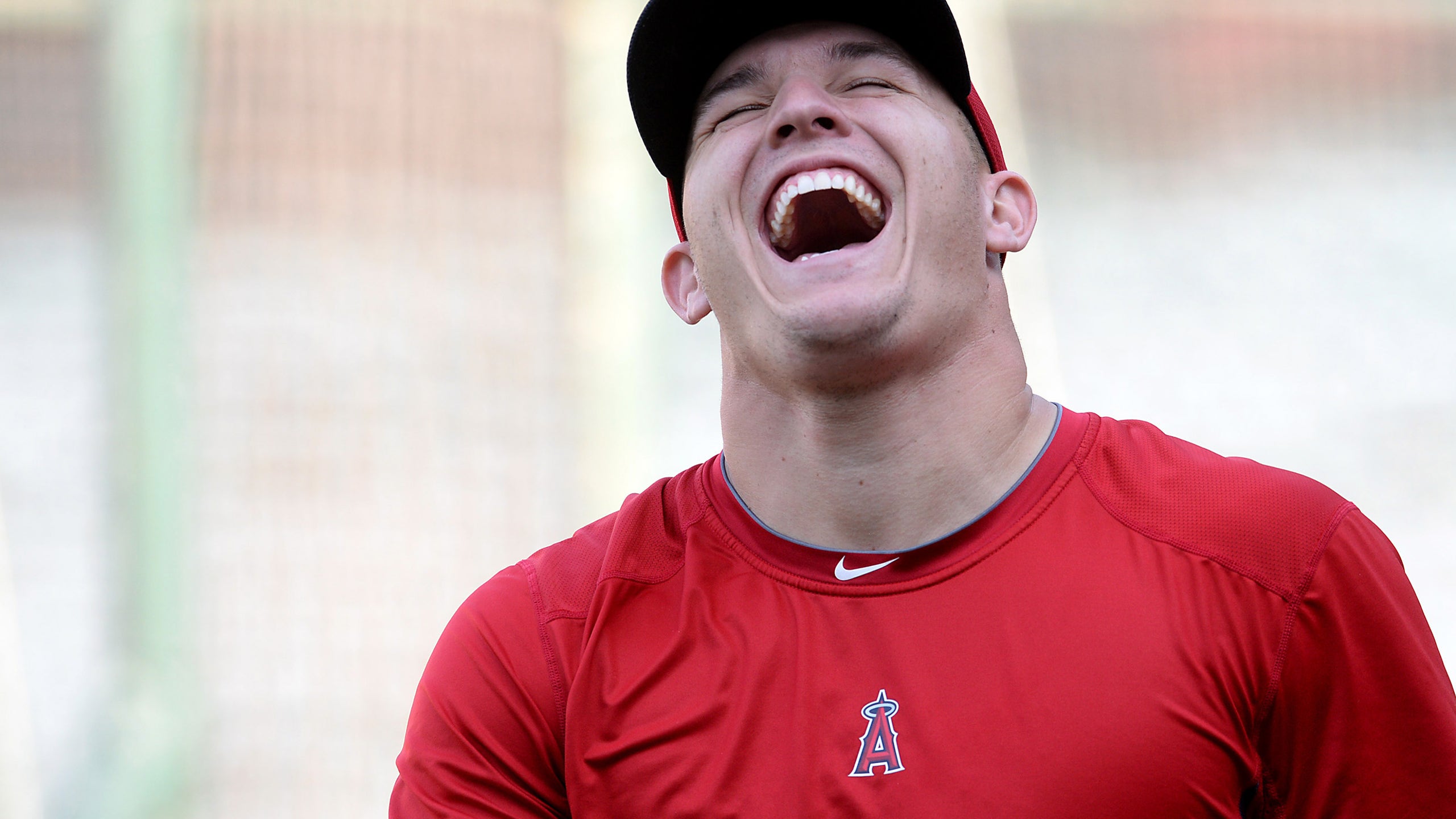 Angels' birthday boy Trout hoping for present in October
BY foxsports • August 8, 2014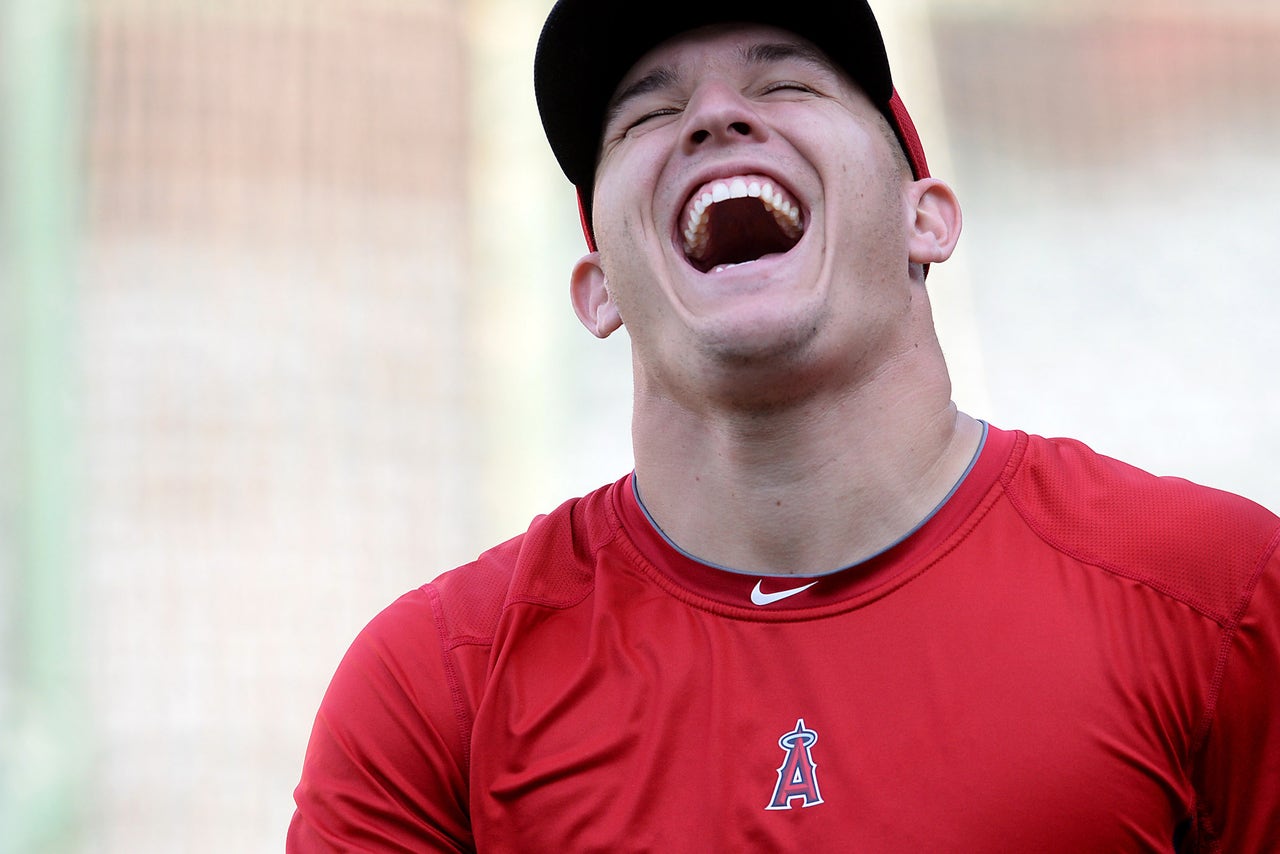 Mike Trout's manager, Angels skipper Mike Scioscia, had some very important jewelry at the age of 23 that his All-Star outfielder has yet to come close to.
"I wasn't playing quite at his level, I can tell you that much," Scioscia, a former Dodgers' catcher, said. "When I was 23, we're coming off our first World Series in 1981. ... I had just probably stepped in to get sized for my World Series ring."
Trout, who turned 23 Thursday, is one of the best players in the game, but he has yet to make it to the playoffs. October baseball fans have been denied his big hits and dynamic catches in the center field. He hasn't even had the chance to scale a wall in the postseason.
Trout and the Angels didn't win on this birthday, losing the Freeway Series finale to the visiting Los Angeles Dodgers 7-0. The three-time All-Star, who homered on his previous two birthdays, went 0 for 3 with a walk in Thursday's loss as the Dodgers took three of four. 
Despite the setback to their crosstown rivals, the Angels still sit in prime position for a playoff berth; despite his gaudy statistics and eye-popping accolades, Trout says the best is yet to come — for him and his team.
"There's a lot of individual stuff, but I think the biggest thing this year is that after the All Star break we have something to play for," Trout said. "The last two years we've been in the mix, but it's not like the situation we're in now where we have a chance to make a push for the division and maybe more."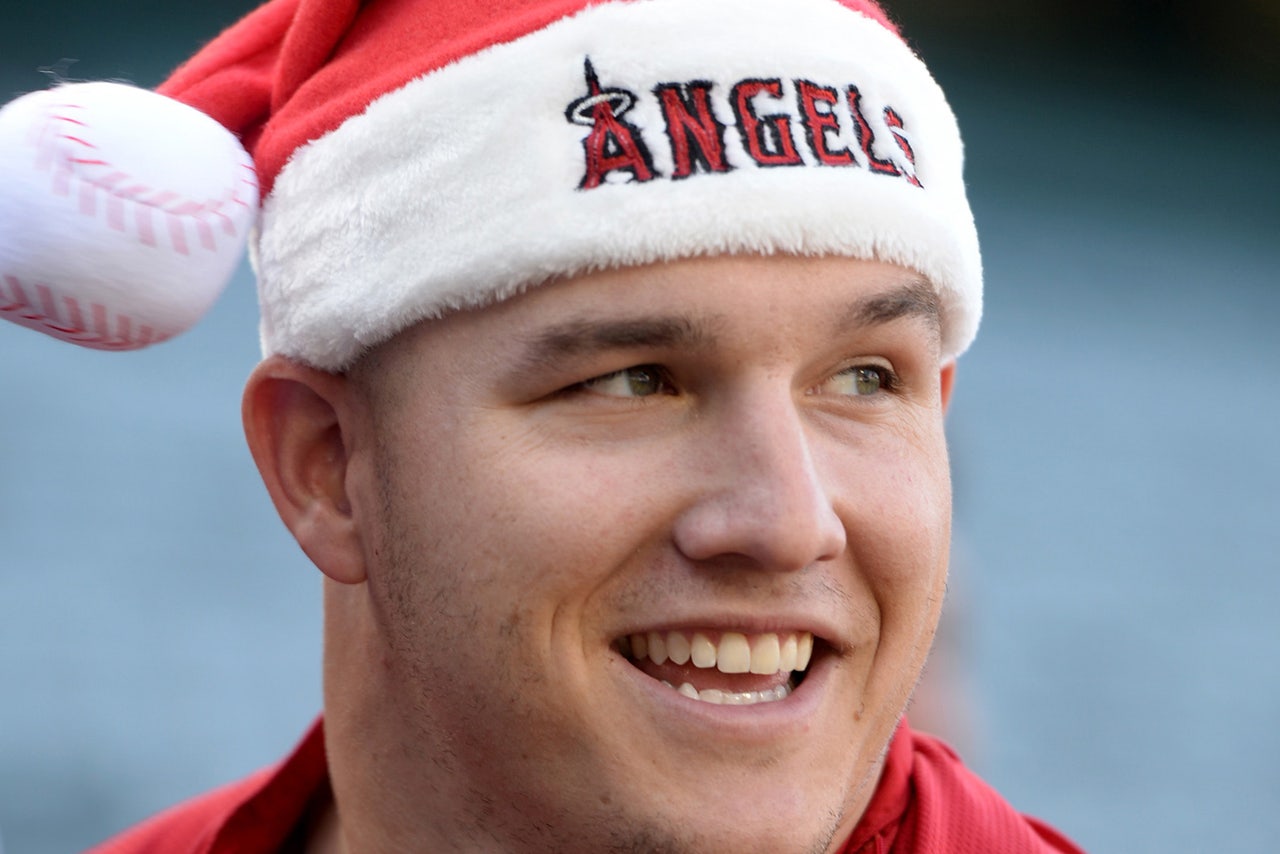 Gallery: Mike Trout's greatest hits
Trout is only the fourth player in history to record multiple seasons with at least 25 home runs, 80 RBI, 100 runs and a batting average over .320, and he did so before the age of 23. 
Trout also became the seventh player with 210 or more extra-base hits, and the list goes on. With just about three total seasons in the league, his career numbers are among the elite and he shows no signs of slowing down. 
"I think on the offensive side, I don't know if you could ask any player in our league to do more," Scioscia said. "I think he's gotten on base, he's scored a ton of runs, he drives in runs, he's driving the ball and being really, really the difference to our offense."
His Los Angeles Dodgers counterpart, Yasiel Puig, is flashy and plays the game with reckless abandon, whereas Trout still plays the game the same way every 10-year-old kid does the moment he or she discovers how much fun it is.  
They are equally as entertaining in their own respects. But Trout, suddenly feeling reflective on his birthday, is proud of how much he's grown since he entered the league at 19.
As a rookie, it was it all-or-nothing at the plate. Now, as seasoned 23-year-old, he's found a way to slow the game down.
"At the plate, big pressure situations, besides last night when I got a little big, but just being able to calm yourself and control your emotions," Trout said. "That's tough normally with 40,000 standing up cheering for you and you want to get that big hit. You do too much and you get in trouble. I can just go up there and relax. It's tough, but once you get a feel for it, it helps you."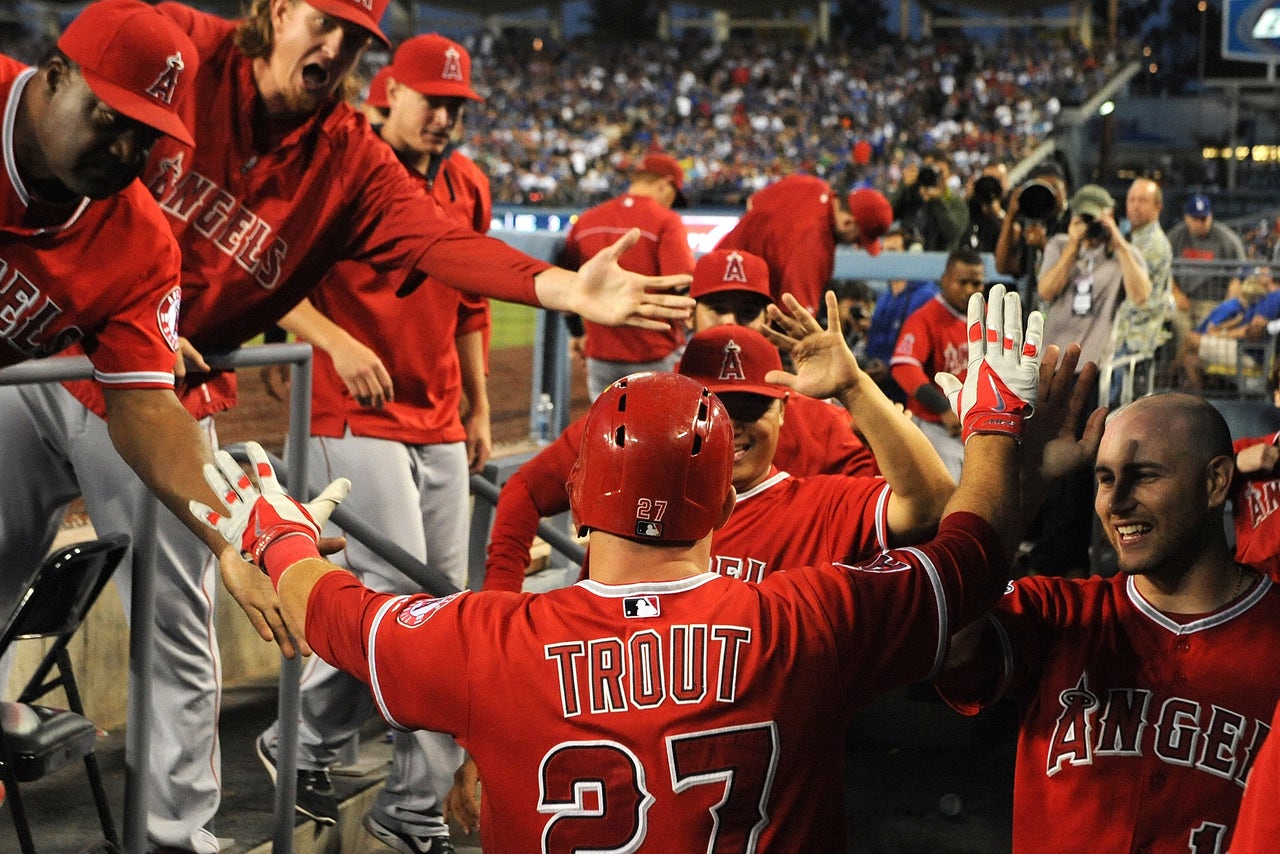 Mike Trout vs. Clayton Kershaw: Breakdown of Freeway Series matchup
Trout's also learned how to reign in his speed in the outfield. 
"He's learned how to react and I think he's learned how not to overreact in the outfield and not to over-play some stuff, which he has the speed to do," Scioscia said. "His speed is the difference-maker, where he can just shade and not have to overplay and still make the plays he needs to in the outfield. So I think that experience is coming together with Mike. 
"You're seeing that on the defensive end, he's playing at a really high level defensively."
Trout says he doesn't feel any older, even though the elder statesman in the clubhouse, Jered Weaver, likes to tell Trout that he's getting old. 
Trout insists this birthday really isn't even a big deal. His girlfriend is the only one in town; his uncle made him a cornhole deck set; and that's really all he needed. 
Maybe his big present should come around October.
"The biggest thing is from a team standpoint we're winning and that's always good," he said.
---
---