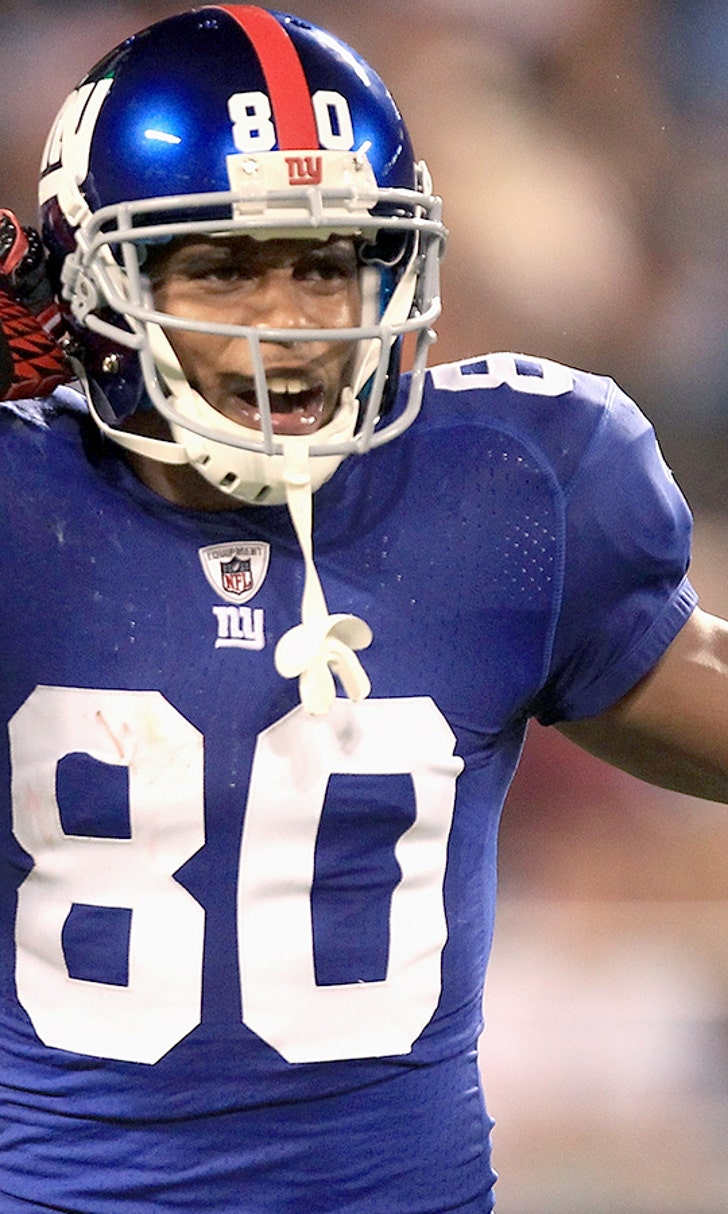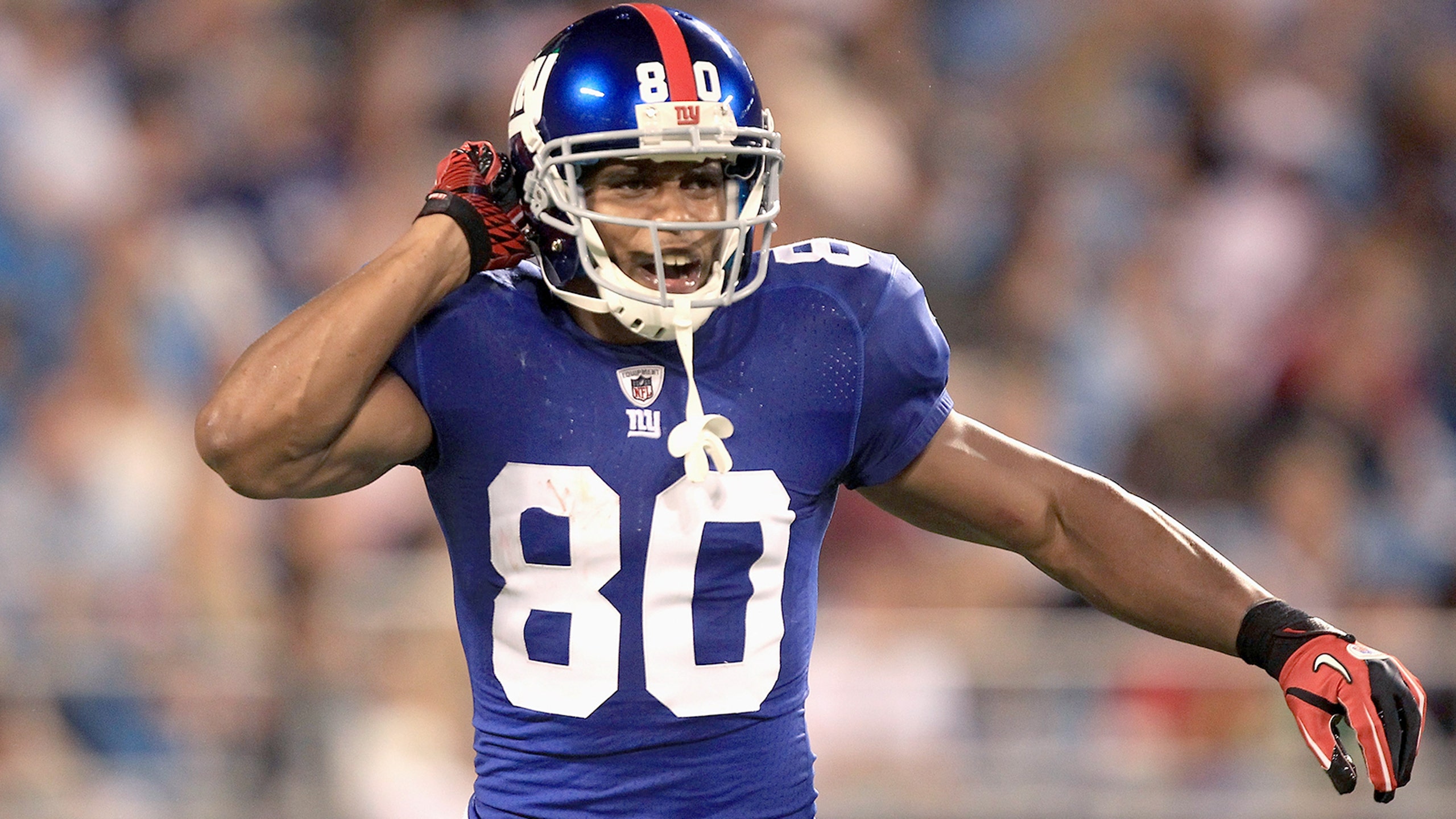 Victor Cruz proves NFL talent isn't just shown at the Combine
BY Sid Saraf • February 26, 2014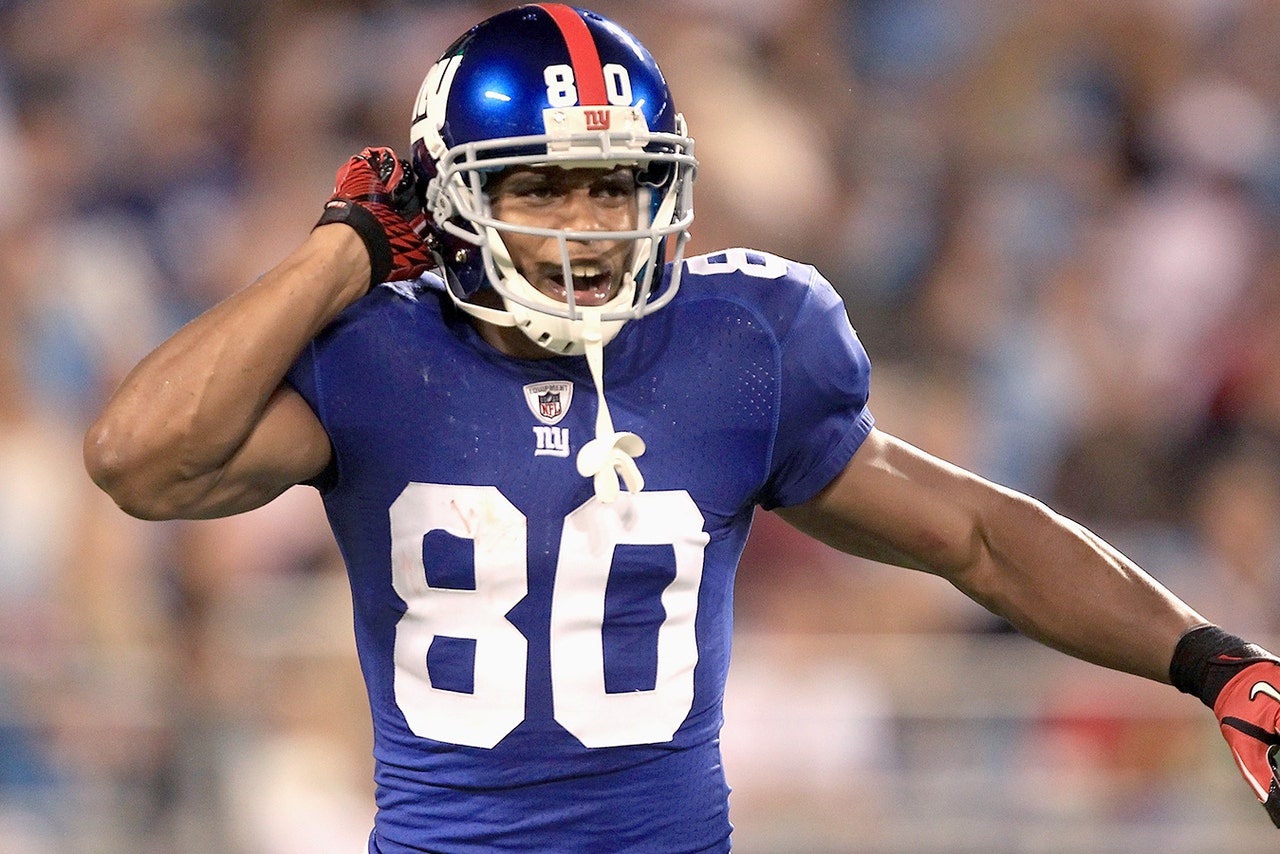 Well, the NFL Scouting Combine is in the books and while the talking heads debate over who won what and who didn't do that, there's a group of people standing on the outside waiting for their turn.
Victor Cruz, now a star receiver for the New York Giants, was one of those outsiders in 2010. Cruz didn't receive an invite to the Combine; the University of Massachusetts product was forced to wait for a local Pro Day to prove his worth for NFL scouts.
Did he lose hope? No way.
"I was able to take a more defined approach and you have some extra weeks to prepare," Cruz said in an interview with FOXSports.com.
And on the night before his Pro Day, with nerves keeping him from sleep, Cruz and his roommate were determined to make an impact.
"We wrote down the number for our 40 time to achieve the night before," he said. "We felt that if we wrote it down that it would come to fruition the next day."
What happened the next day was Cruz blazed a 40 in 4.37 seconds, which still didn't earn him spot in the NFL Draft, but it did lead to a free-agent contract with the Giants.
"We talked it into fruition. It was a good day for me."
What has followed is one of the true NFL success stories as Cruz has compiled 241 receptions for 3,626 yards and 23 touchdown grabs in a little more than three full seasons. Not bad for a kid from UMass, huh? Cruz says every under-the-radar NFL prospect should take the same attitude when they get their chance in the spotlight.
"Let it all hang out, there's nothing to hold back anymore," he said. "You've played your whole life and your whole career with your heart and soul, so just let go and make sure that your body is prepared and that you're prepared mentally."
Mental preparation. It's a critical part of accomplishing a goal that Cruz has carried into his life outside football. He recently started working with a company called GamePlan4Me.com. It's a mobile app and a website aimed at 18-34 year-olds. Well-known athletes share their stories of struggle and success and the role that personal game plans play in helping one attain career and health-care goals.
It has hit home for Cruz, who had a plan when it came to his career and stuck with it.
"Nothing matters without a game plan. It goes perfectly with life ... you can't just jump into your next phase of life without having the game plan to execute it."
Speaking of game plans, the Giants look to have a new one in 2014 season. Head coach Tom Coughlin recently received a one-year contract extension that will keep him in the Big Apple through the 2015 season. However, the coaching staff was shaken up and offensive coordinator Ben McAdoo was brought in.
Cruz and McAdoo have met and discussed the offense's new direction. Expect to see a lot of three- and four-receiver sets when Big Blue lines up in the fall.
"[McAdoo] wants to make it seem like there's two balls being thrown out there. He wants to get a lot of plays in and throw the ball a lot, which I'm all for."
Is that the right direction to go? Some people might have their doubts as Eli Manning threw 27 interceptions in 2013. Cruz isn't hearing it. He points to the Giants' injury-ravaged offensive line, which derailed the running game and forced Manning into several hurried and bad throws. Cruz anticipates that having a full complement once training camp starts will cure a lot of what ailed their offense last season.
"Eli is a winner and he understands that this team will go as far as he moves and I think he's excited for us to have a clean slate and get the ball rolling again."
The game plan won't be the only thing that's new. Several roster changes are expected this as general manager Jerry Reese is allowing veterans such as Justin Tuck and Hakeem Nicks test free agency.
While Tuck is getting up in age (30), what effect would his departure have?
"It would be a vacancy there and we'd definitely miss him ... but we understand that it's a business and he's got to do what's best for him and his family. But it would be tough, especially for me because he's someone I've looked up to for so long and he's someone I could call a friend.
Nicks leaving would also be a blow, but it would open a spot for third-year receiver Rueben Randle. Randle, who caught 41 passes in 2013 and pulled in six TD catches, looks poised to break out.
"We're excited and I'm sure he's excited for that challenge as well. If something does happen to Hakeem Nicks and he does leave, I think Rueben has to be ready to go and he'll be on deck for a big year."
There could be help available in this year's draft, as one prospect has caught Cruz's eye.
"Marqise Lee is the guy who can come into this league and play right away. He runs great routes and has an NFL-style body already," Cruz said. "And I think he 'gets it' and I think he came come in and make an immediate impact.
"Hopefully he can come in with a level head and just make some good strides and his first year and get himself going."
The Giants have the 12th pick in the draft, but have needs outside of wide receiver. Big Blue will more than likely look to shore up the offensive line and linebacker corps.
Coming off a 7-9 season, it's no surprise there are holes to fill. The Giants remain determined. Cruz backs that up and takes people to task who said that the team quit on Coughlin at times last season.
"That's absolutely false. There's no quit in any of us. We go out there to play with our lunch pails each and every day for our profession," Cruz said. "This is what we do.
"He's the vocal leader of our team and he understands how to get us motivated week in and week out. He's just great to play for. He's a hard-nosed guy and tells it like it is.
"I wouldn't want to play for anyone else."
---
---