National Football League
National Football League
Vick 'optimistic' for Sunday
Published
Oct. 22, 2013 1:00 a.m. ET

Eagles quarterback Michael Vick, who has missed the last two games with a hamstring injury, is hopeful he'll be able to play Sunday against the New York Giants.
Vick was injured in Philadelphia's first matchup with the Giants this season, a 36-21 win on Oct. 6. The Eagles have gone 1-1 without him.
''I'm optimistic about it,'' Vick said after practicing Tuesday. ''I've got a good chance.''
Nick Foles replaced him just before halftime vs. New York, and threw two touchdowns. He then threw three more touchdowns and ran for another when the Eagles beat the Buccaneers 31-20 Oct. 13. But Foles threw for just 80 yards in three quarters before suffering a concussion in a 17-3 loss to the Dallas Cowboys on Sunday.
Philadelphia (3-4) would turn to rookie Matt Barkley if neither Vick nor Foles can play Sunday. Barkley who threw three interceptions in the fourth quarter against Dallas in relief of Foles.
Barkley said that Vick took all the practice reps with the starting offense on Tuesday. It was the first time since the injury that Vick was in on 11-on-11 drills.
''It's progressed very quickly,'' Vick said. ''It's gotten better each and every day. But I just don't want to lose sight of what's gotten me to this point.
''It's a very delicate situation. You want to get back out there and you want to play and you want to help your teammates. That's what's eating me up on the inside right now. I wish I could speed up the recovery process, but I can't.''
Vick, the all-time leading rusher among NFL quarterbacks with 5,858 yards, said he has yet to test out his hamstring since the injury vs. the Giants.
''That's something we've got to do - and see what it feels like,'' he said. ''I have to give it a go. I just don't want to do it this early in the week.''
A huge part of Vick's game is his running ability. Even at 33 years old - and in his 11th NFL season - he ranked 15th in the NFL in rushing five weeks into the season.
Vick said if he does play, he won't stay in the pocket to protect himself. He'll play the way he always does.
''I've pretty much set my mind to play the way I want to play,'' he said. ''I'm giving it everything I got. No holding back. I don't want to play that way.''
Foles, now in the NFL concussion recovery protocol process, and did not practice Tuesday.
Eagles offensive coordinator Pat Shurmur said the gameplan the Eagles are installing for the Giants can operate with any of the team's quarterbacks.
''It's not like we're all the way over here if say Nick's playing or all the way over here if Mike's playing,'' he said. ''We put together a plan that fits all of our quarterbacks.''
Vick, a four-time Pro Bowl pick, has missed 13 games with injuries since becoming the Eagles' full-time starting quarterback early in 2010.
''I wouldn't change the place that I'm at or the opportunities that I have with anybody in the world,'' he said. ''I'm just very excited about playing with these guys this week.''
---
---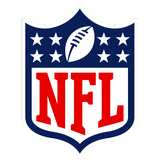 Get more from National Football League
Follow your favorites to get information about games, news and more
---