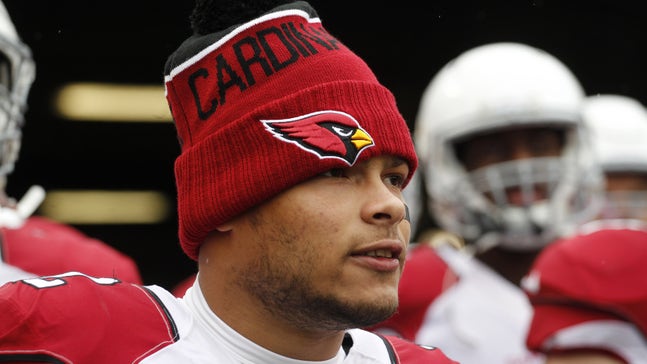 Tyrann Mathieu thinks negotiation with Cards will be 'wrestling match'
Published
Mar. 17, 2016 6:13 p.m. ET

Tyrann Mathieu is staying positive about his contract talks with the Cardinals, but he also understands how these things can go.
Mathieu appeared on PFT Live on NBC Sports Radio on Thursday and discussed what he expects when the two sides start to trade offers.
"It's gonna be kind of a wrestling match but at the end of the day as long as we understand it's a business and as long as we take care of our relationships I think it'll be all right," Mathieu said. "But like I said I'm not really focused on the contract side of things it's more about me getting healthy and really trying to dominate next year."
Mathieu is entering the final year of his rookie contract and will become an unrestricted free agent in 2017. He was named to his first career Pro Bowl appearance last year.
Mathieu also talked about his ability to play both corner and safety, a situation that could become complicated if the Cardinals decide to tag him.
"I truly believe deep down in my heart that something will get done," Mathieu said regarding his talks with the team. "It's not one of those things that's easy. It's going to take a little bit of time. I don't necessarily have a true position, so there's different things that go into it."
---
---