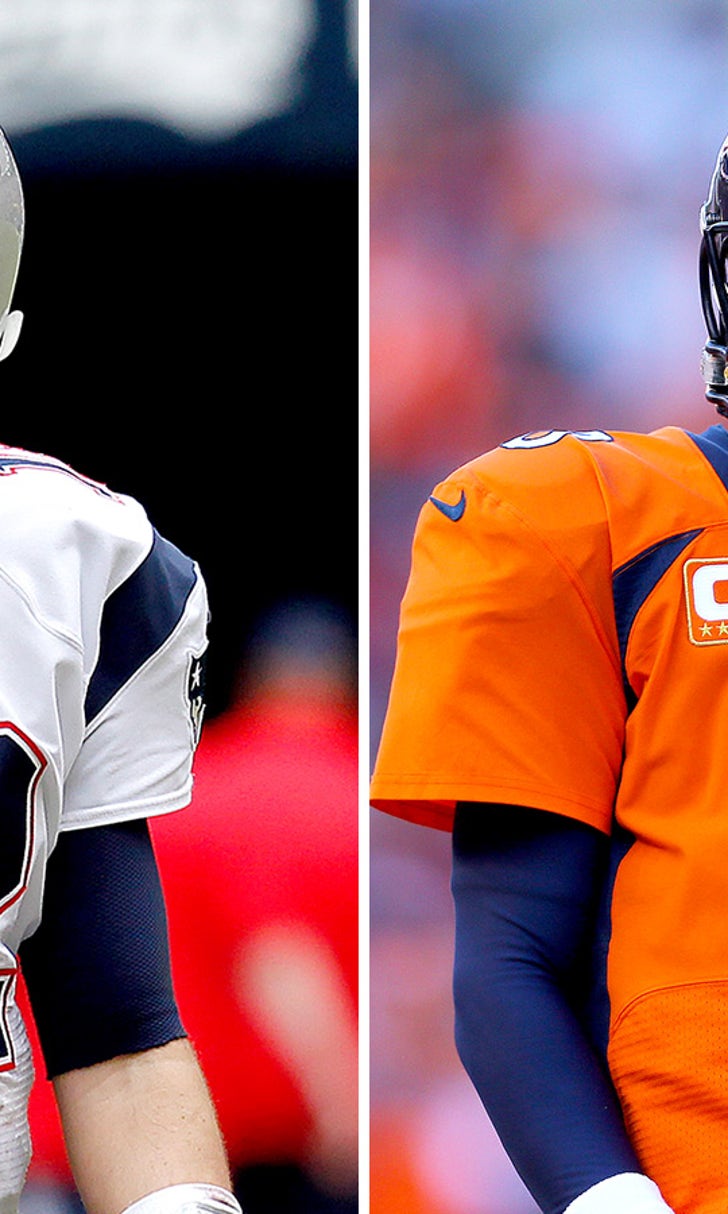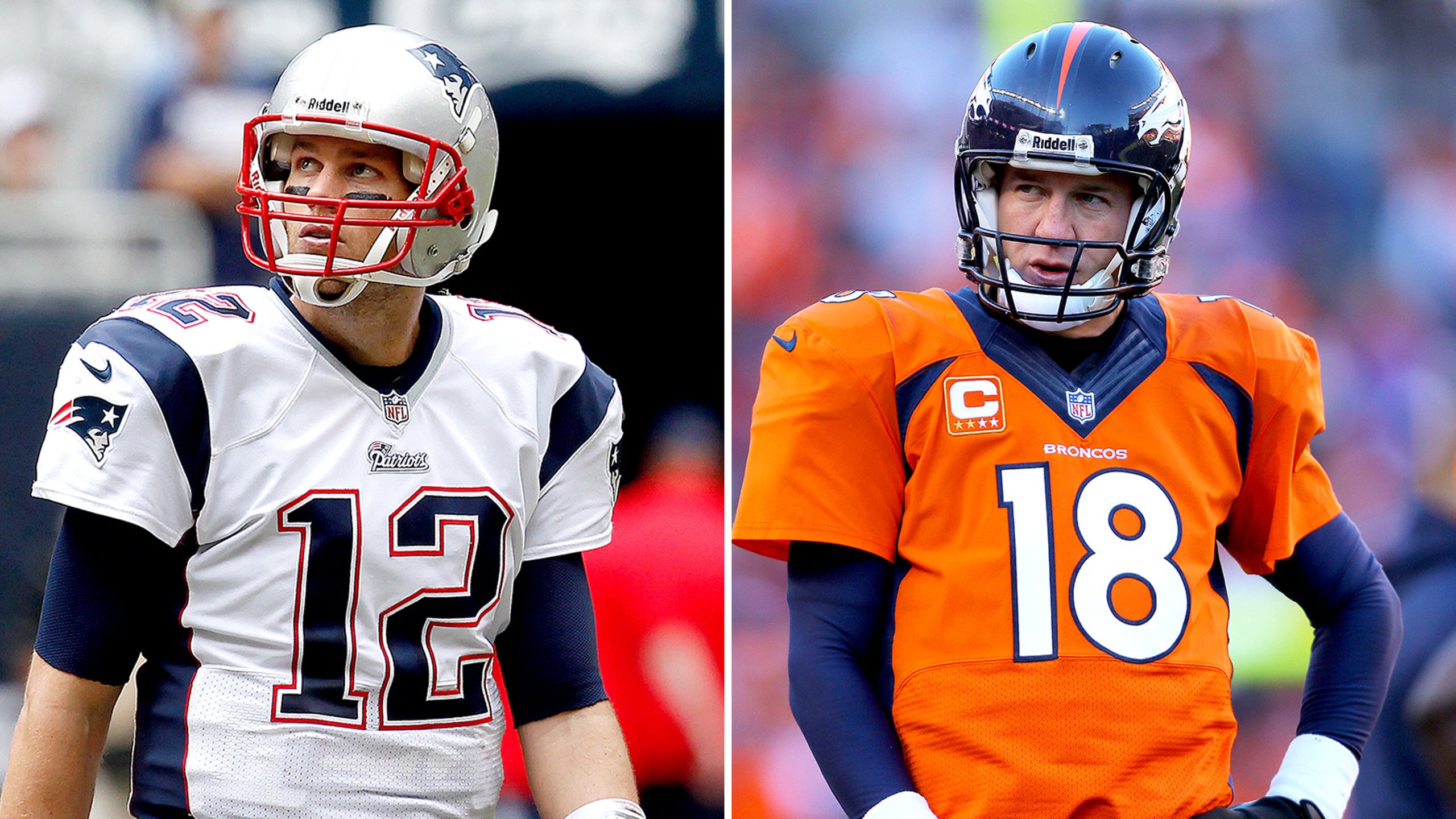 Tom Brady: Peyton Manning has 'set the bar for quarterback play in the NFL'
BY foxsports • October 28, 2014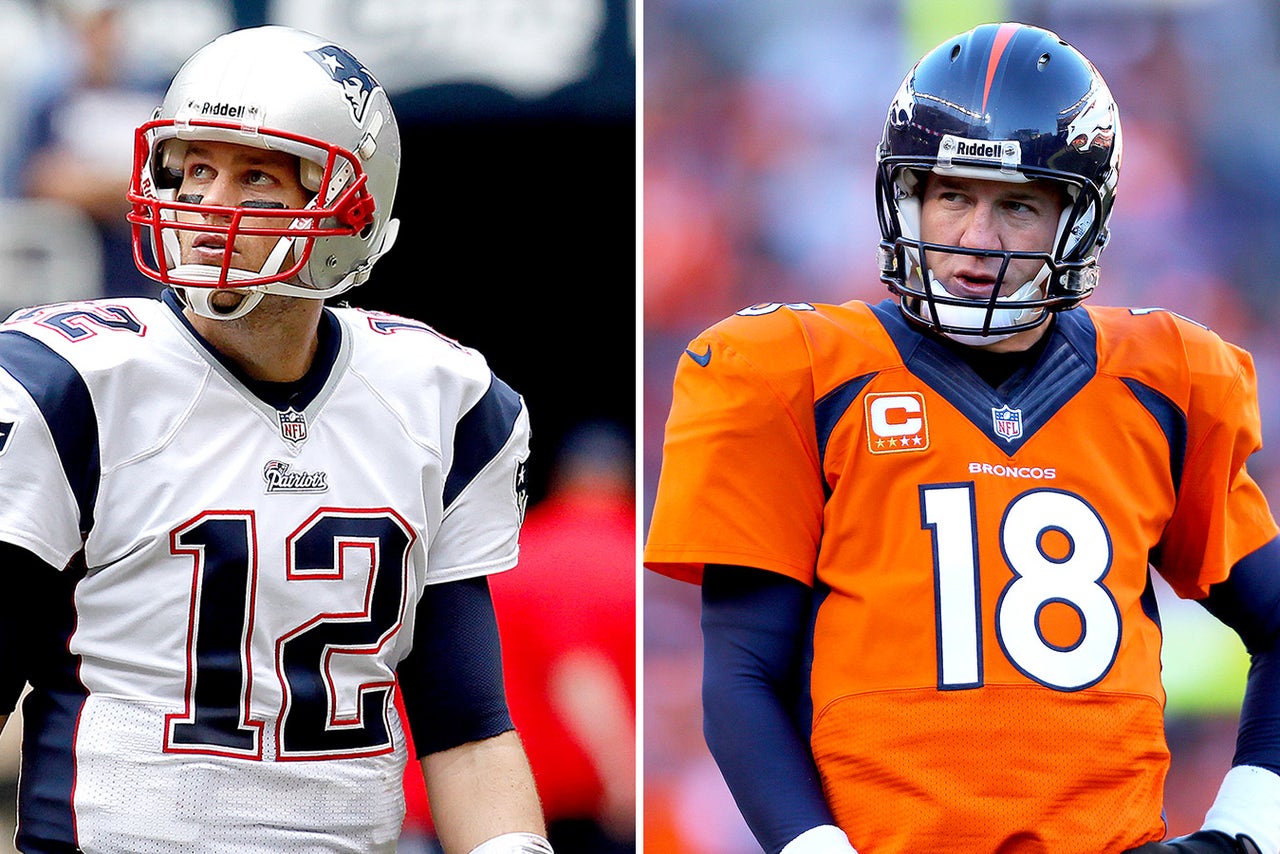 There are a lot of reasons why Sunday's matchup between the New England Patriots and Denver Broncos will be a great game.
But let's be honest. All eyes will be on Tom Brady and Peyton Manning.
The two future Hall of Famers have had their fair share of epic battles over the years, and Sunday will be no different, as the 6-2 Patriots hope to knock the 7-1 Broncos off the top spot in the AFC. Brady has squared off against Manning enough times to have mutual respect for the 38-year-old, and he proved that point during an interview with Westwood One's Jim Gray on Monday.
"He's really set the bar for quarterback play in the NFL," Brady said of Manning. "I think everybody looks up to the way he plays and how he's done it so consistently for as long as he has. ... He seems to be playing at his best now at a time when most people would think that you'd be heading the other direction."
Brady certainly can relate to that, as New England's slow start had many questioning whether the 37-year-old had lost his touch. Brady quickly put that talk to rest by throwing for 14 touchdowns and zero interceptions in his past four games, all Patriot wins.
Yet the Patriots' signal-caller knows he'll need to be on top of his game Sunday. While Brady declined to use the word "rivalry," he did admit that playing against Peyton's team puts extra pressure on him to perform well.
"I know going into this game that I'm going to have to play my best, because Peyton's going to play his best," Brady said. "I think that's what you understand when you play another great opponent, is that I can't come out and play an average game if he plays a great game. Our team (won't) have a chance."
MORE FROM NESN:
Tom Brady wouldn't trade his career for Peyton Manning's
Brady on 'special' rivalry with Manning
Brady congratulates Manning for breaking TD record
---
---