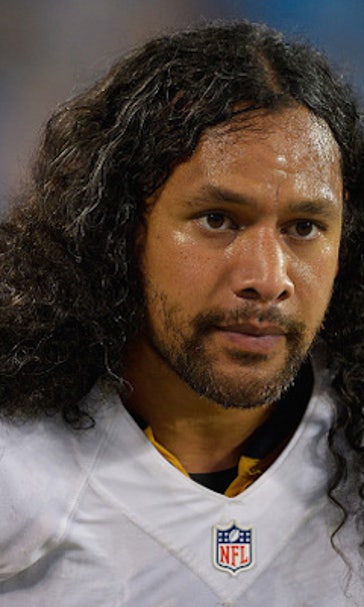 Ten takeaways from this week's NFL offseason action
April 13, 2015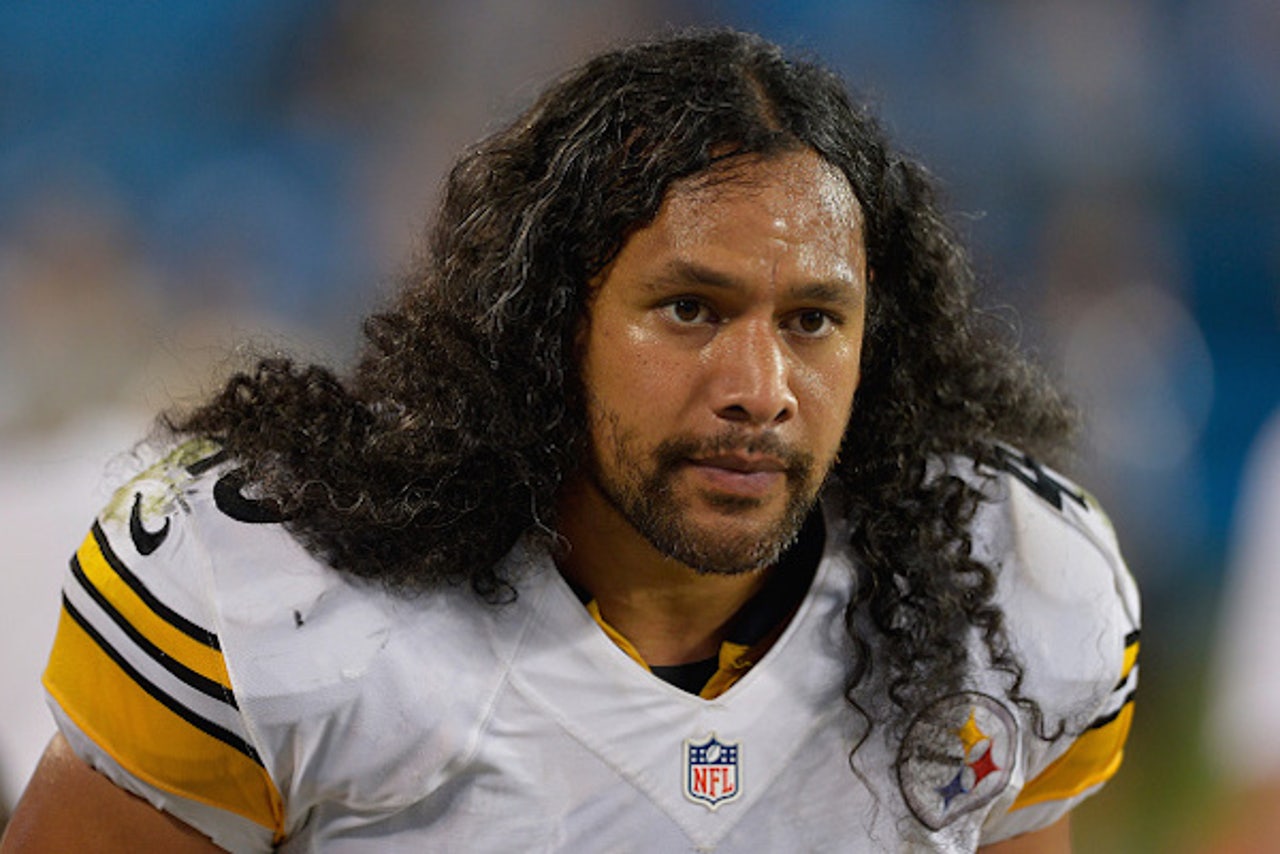 By Vincent Frank
With just a couple weeks remaining until the NFL draft, things are starting to heat up around the water cooler.
Will Johnny Manziel be traded? What's going to happen with Adrian Peterson in Minnesota? Where will Marcus Mariota land?
These are questions that we will have answers to in the not-so-distant future.
Keeping a keen eye on what's happening around the NFL, it's time to check in on the top-10 takeaways from the past week.
1. Aaron Hernandez Trial Coming to a Head
With the Hernandez murder trial going to the jury last week, the expectation has to be that a verdict will come this week. The high-profile case surrounding the death of Odin Lloyd is seemingly up in the air. Common logic seems to suggest that the longer the jury is out, the better the chances are for acquittal. However, the jury has a tremendous amount of evidence to sift through, so that might be thrown out the window. If convicted, Hernandez faces life in prison. If the former New England Patriots tight end is acquitted, he still faces trial on double murder charges later this year.
2. NFL Great Retires
One of the greatest safeties in recent NFL history, Troy Polamalu of the Pittsburgh Steelers, retired from the game last week. Citing his family as a primary reason, the likely future Hall of Famer simply decided to move on.
"It's all about family," Polamalu said in a phone interview. "I live here in Pittsburgh now, and since the end of the season I've had a chance to enjoy my family on a level I never had before. It was awesome."
Polamalu leaves the game having made a tremendous mark at his position. In addition to winning two Super Bowl titles with Pittsburgh, the former USC standout earned eight Pro Bowl appearances and was named a First-Team All-Pro four times.
Upon announcing his retirement, Polamalu received some amazing tributes from fellow players on social media.
A champion on the field, Polamalu will go down as one of the all-time greats. His ability to transcend the safety position may have only been outdone by his off-field deeds and community involvement. We will all miss you, Troy.
3. Miami Dolphins Setting Themselves up for Salary Cap Issues
After signing Ndamukong Suh to the richest contract in NFL history for a defensive player, the Dolphins have made Mike Pouncey the highest-paid center in the league. It's a five-year, $52 million contract for the former first-round pick.
If we fast forward beyond the 2015 season—Miami back-loaded a lot of these deals—a total of seven players will account for nearly $86 million of the Dolphins' cap. That normally wouldn't be a huge deal. However, the Dolphins have yet to agree to a long-term extension with quarterback Ryan Tannehill, who will likely demand north of $20 million per season. If the two sides are unable to come to terms of an extension soon, Miami will likely have to pick up his option of $15-plus million in 2016 or place the franchise tag on Tannehill.
Either scenario would force the Dolphins to commit well over $100 million to eight players in 2016. That's a less-than-ideal scenario for team looking to find a happy medium between short-term contention and long-term viability in an improved AFC East.
4. St. Louis Rams Potentially Targeting a Quarterback Early
Some figured the Rams would be out of the market for a quarterback in the first round of the draft when they traded for Nick Foles last month. Now that the brass in St. Louis is expected to meet with both Marcus Mariota and Jameis Winston before the draft, the team's plan at quarterback seems a bit less etched in stone as it was just a couple weeks ago.
Selecting at 10th overall in the draft later this month and possessing just six total picks, St. Louis doesn't necessarily have the bounty to offer a team looking to trade down in the draft. That won't stop general manager Les Snead and company from potentially considering a move up come draft time. It will likely depend on how the top-five picks play out. If Mariota is still available, the Rams then become a potential destination for the reigning Heisman winner.
5. Signs Continue to Point to Adrian Peterson Wanting to Join the Cowboys
Want some good news? We are likely finally going to get an answer to the Peterson question in relatively short order. If the running back is granted his wish, he will be playing for the Cowboys. If not, Peterson has a decision to make.
Bleacher Report's Jason Cole indicates that Peterson's dream scenario is to suit up for the Cowboys in 2015. With a huge hole to fill at running back following the departure of DeMarco Murray to the Philadelphia Eagles in free agency, Dallas could very well make a play for Peterson as the draft approaches. Whether the Vikings would seriously consider a trade. Now that's a completely different story.
6. Buffalo Bills Full of Optimism
There is reason for optimism in Buffalo. After acquiring LeSean McCoy, Percy Harvin and Charles Clay to help a previously dormant offense, things are looking up for Rex Ryan and company. Those additions coupled with Ryan's positive attitude have created a new atmosphere in Western New York. This is evident by the comments wide receiver Robert Woods made during the team's first organized activities of the offseason last week.
"Get to the Super Bowl," Woods said of his expectations."Nothing less than the Super Bowl with this team and the possibilities of our offense and our defense. That's what we're shooting for."
These expectations were then mirrored by Ryan:
"I expect to win. I expect to win big. I expect to do that right now."
And new wide receiver Percy Harvin:
"The world has yet to see me really explode like I'm about to."
It's one thing to be optimistic about the upcoming season in April. It's a completely different thing to show that optimism when your team faces the potential of throwing Tyrod Taylor out there Week 1 in September.
Buffalo is in the process of building a bully up front (pun intended). It also boasts one of the top defenses in the NFL. But in a quarterback-driven league, fans in Buffalo should probably temper expectations. After all, the likes of Matt Cassel, EJ Manuel and Taylor are going to be competing for the team's starting job.
7. NFL Draft Trade Speculation Running Wild
From the Dolphins potentially looking to move up for Kevin White to the 49ers showing interest in Amari Cooper, one of the biggest questions that's set to be answered later this month is where the draft's top receivers are going to end up.
More than that, the Marcus Mariota situation seems to be in flux at this point. With at least half a dozen teams potentially looking to trade up for the reigning Heisman winner, this could be what defines the rest of the top 10 as the first round of the draft moves on. The team that possesses an ability to shake up the entire draft—the Tennessee Titans—are reportedly confident that Zach Mettenberger is the answer at quarterback. If so, that could leave the No. 2 overall pick open for trade. The Oakland Raiders, New York Jets and Chicago Bears are also teams slated to pick in the top 10 that might engage trade-down possibilities.
Then you have veteran players that could be moved. While we already know about the Peterson situation, both Evan Mathis and Johnny Manziel are apparently on the block. This all makes for what promises to be an interesting draft "weekend."
8. Johnny Manziel Drama Just Starting
Now that Manziel is prepared to join his team for its offseason activities after spending over two months in rehab, speculation has started to heat up that the Browns have already moved on from the former Heisman winner. This speculation also includes the possibility that Manziel could be traded.
We don't yet know how rehab has changed Manziel. If he's fully prepared to put his past mistakes behind himself and re-focus on actually being a NFL quarterback, there's a chance that he might be able to turn it around. If not, he will be cast aside in the dustbin of history as yet another quarterback bust.
Regardless, the Browns have a decision to make in the coming weeks. Are they going to shoot for obtaining Mariota in the first round of the upcoming draft? The answer to that question will probably tell us what we need to know about Manziel. If the Browns do indeed trade up for Mariota, it likely means the team will look to trade Manziel as the draft moves along.
9. No Quick Resolution to NFL Relocation Situation
Opting to make sure that there is no market deficiency in Oakland and/or St. Louis this upcoming season, the NFL is putting off its decision on relocation to later this year at the earliest.
While some want a quick resolution here, it makes sense for the league to put the brakes on relocation talks until both plans—Inglewood and Carson—are completely mapped out. For its part, the Inglewood plan already has funding and ground breaking on the new stadium is set for later this year. Carson shouldn't be too far behind.
Until the league decides which plan to support, this entire situation will be put on the back burner. With that said, it still remains highly likely that the Rams are playing their last season in St. Louis. What's left up for debate now is whether the NFL will support a three-team market in L.A. with the Raiders and Chargers sharing a stadium in Carson. If not, Mark Davis and the Raiders may look to piggyback on the Rams' plans in Inglewood.
10. NFL Preseason Schedule Released
Not much to see here. Meaningless football games will be played in August. Though, the Hall of Fame game between the Pittsburgh Steelers and Minnesota Vikings should have some added significance due to the retirement of Troy Polamalu and the induction of Jerome Bettis into Canton. It will also be interesting to see what team Adrian Peterson is playing for when the aforementioned Vikings take on the Dallas Cowboys.
More from Sportsnaut:
---
---