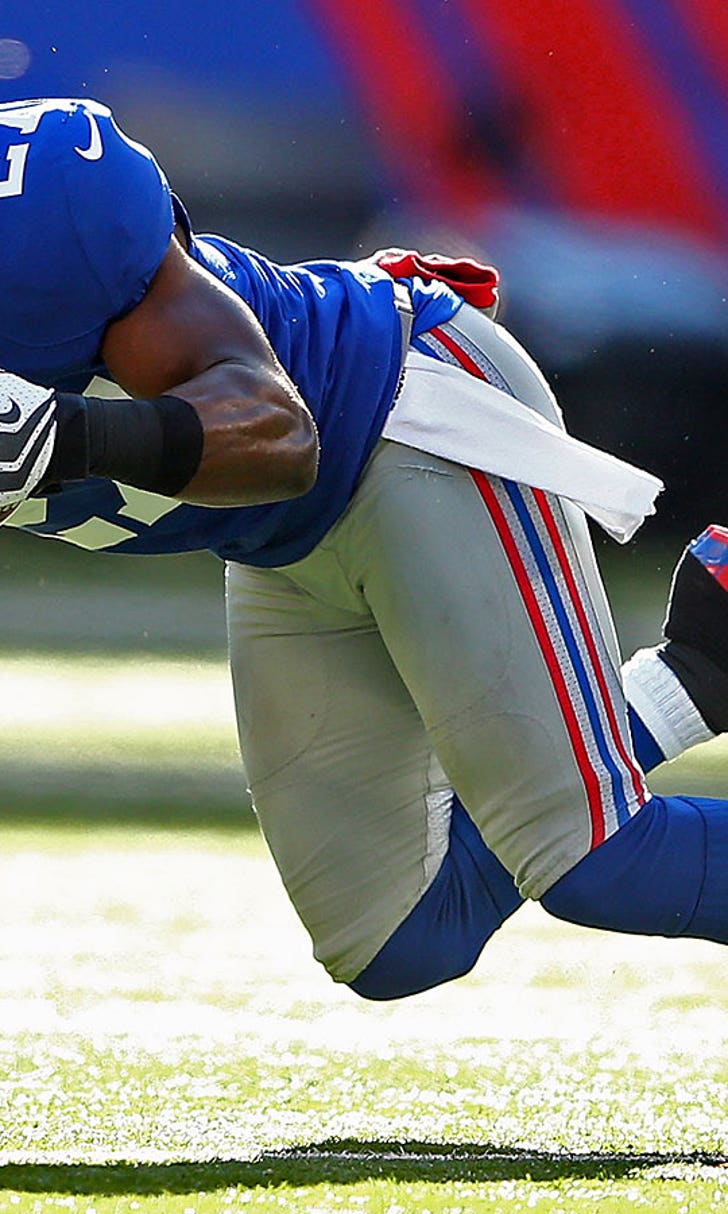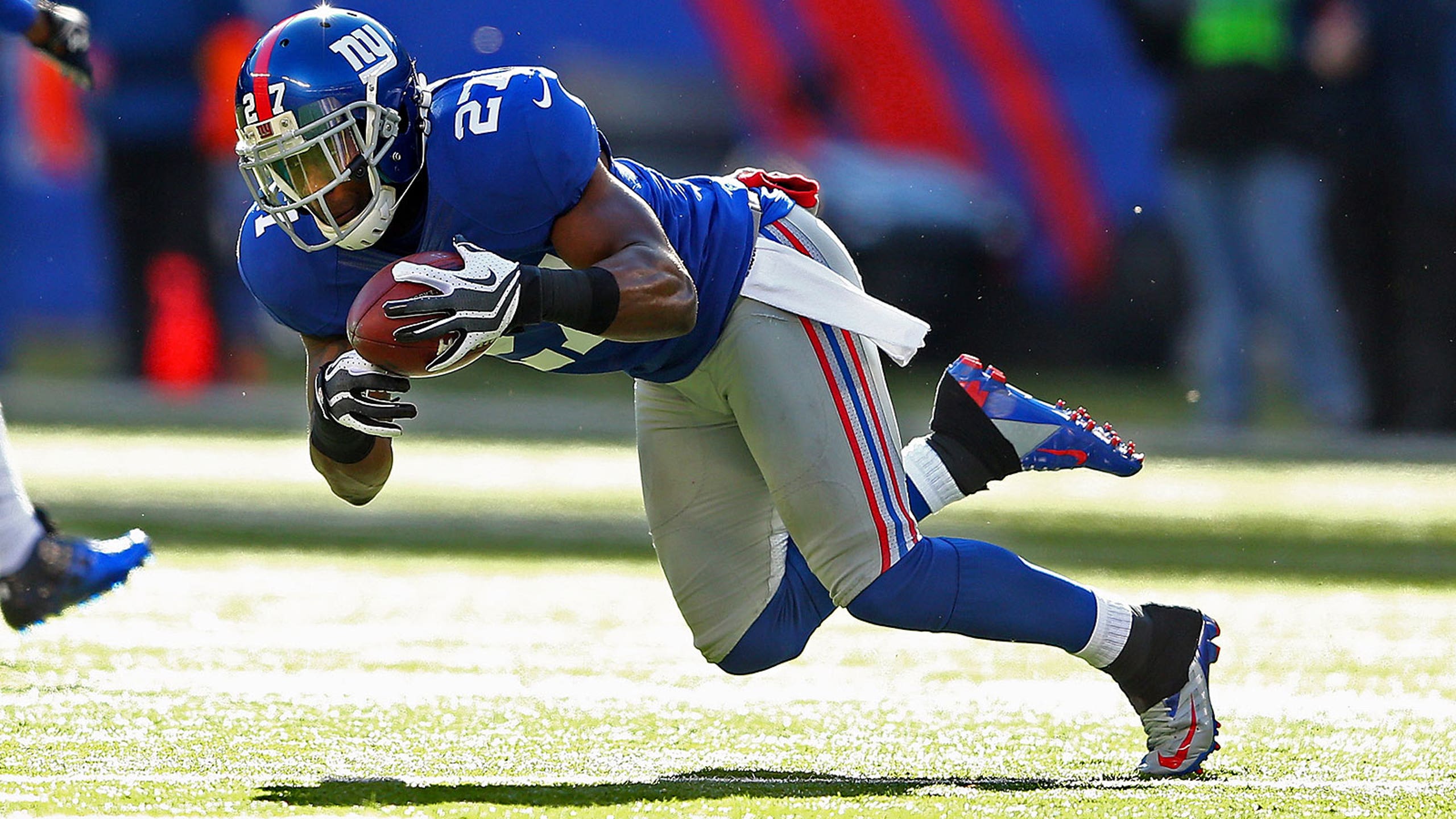 Stevie Brown makes progress from ACL injury while angling for new deal
BY Ross Jones • February 3, 2014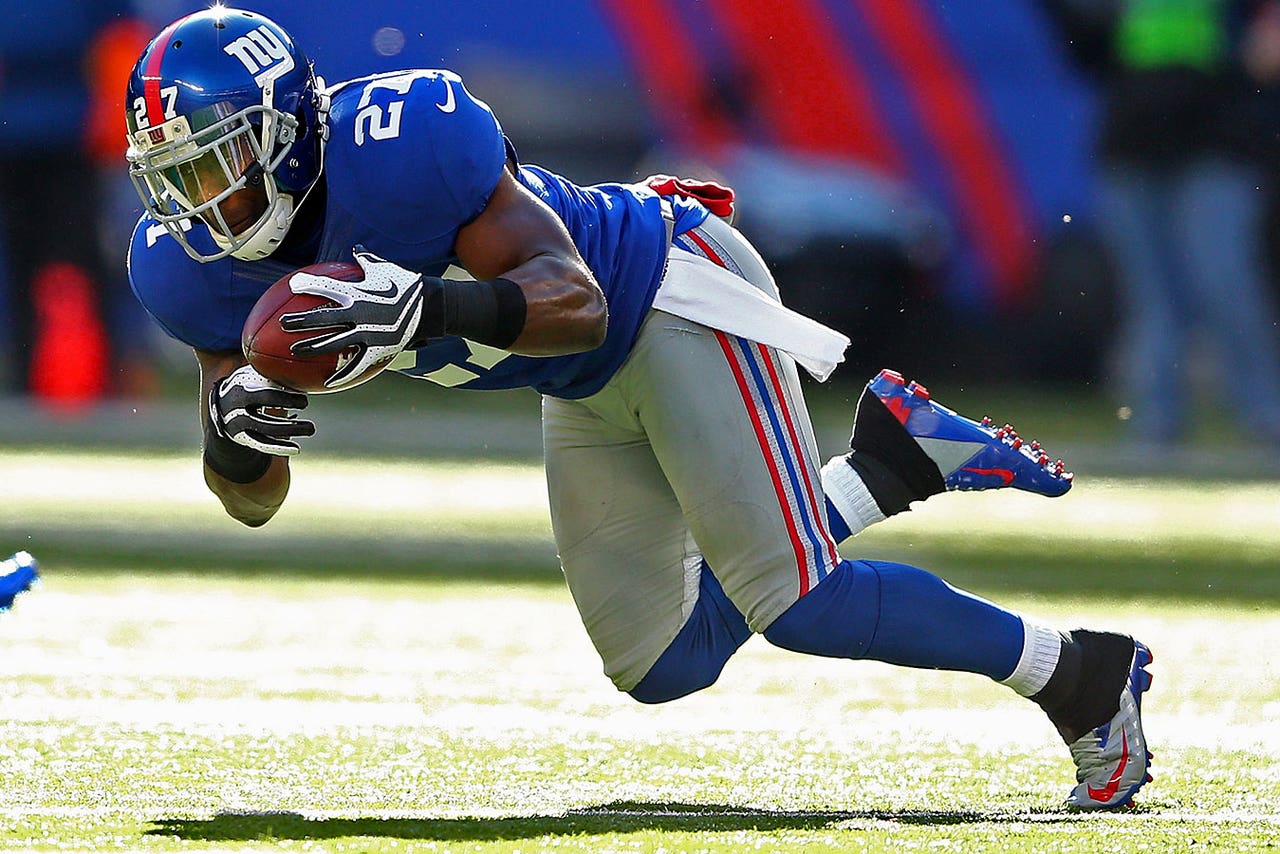 Stevie Brown's offseason is unlike those of many other players.
The Giants safety continues to vigorously rehab from a torn ACL, which he sustained in the preseason, all while angling for a new deal.
After a 2012 season in which he led the team in interceptions (8) and was second in passes defensed, Brown injured his knee in August.
"I'm coming along really well," Brown told FOXSports.com in a telephone interview. "My knee doesn't bother me at all, and it doesn't swell. I'm about five months out of surgery, and in another month and a half I'll be able to do everything that I need to do. After that it will continue to get stronger; by the time OTAs start up, I'll be cleared full go. Then by the time the season starts, I'll definitely be ready to go."
Brown, who was speaking at an Under Armour event to promote the new SpeedForm Apollo running shoe, also noted that he and his agent are hoping to secure a long-term deal but are prepared if they don't get that chance.
"We've talked about everything," Brown said. "It's one of the things that's going to be out there on the table. If it happens, it happens. If not, we're prepared; worst comes to worst, we have to sign a one-year deal and go out there and prove myself again and just play and show everybody that I'm healthy and I can still do the same things I did before the injury."
Brown leaned on two people, who eased most of his concerns during his intense rehab.
"Terrell Thomas was one of the people that I talked to a lot," Brown said. "Then also Mike Hart, who I played with at Michigan, he had the same ACL surgery during his second year with the Colts. I just asked him a lot of questions and just look at their experience and the certain things they went through. I talked to both of those a lot."
Thomas, who finished his first full season since 2010, has suffered three ACL injuries.
While Brown would prefer to stay in New York, he understands the free-agency process and is prepared to do what's best for his future.
The Giants and general manager Jerry Reese have their hands full as they have 28 free agents (restricted and unrestricted) this offseason, according to NJ.com.
Notable players such as linebacker Jon Beason, wide receiver Hakeem Nicks and defensive end Justin Tuck will likely test free agency as the Giants undergo an identity change after a 7-9 season.
For Brown, he has faith that everything will work itself out.
"I have definitely enjoyed my time here," Brown said. "I definitely wouldn't mind coming back here, but at the same time I just have to go through the whole process and do what's best for me."
---
---