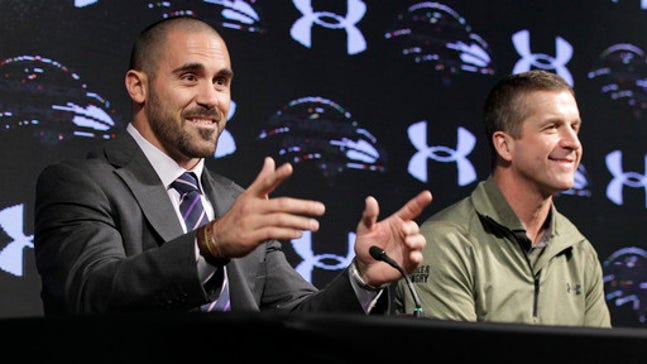 Spurned by Chargers, Weddle embraces new start with Ravens
Published
Mar. 16, 2016 5:14 p.m. ET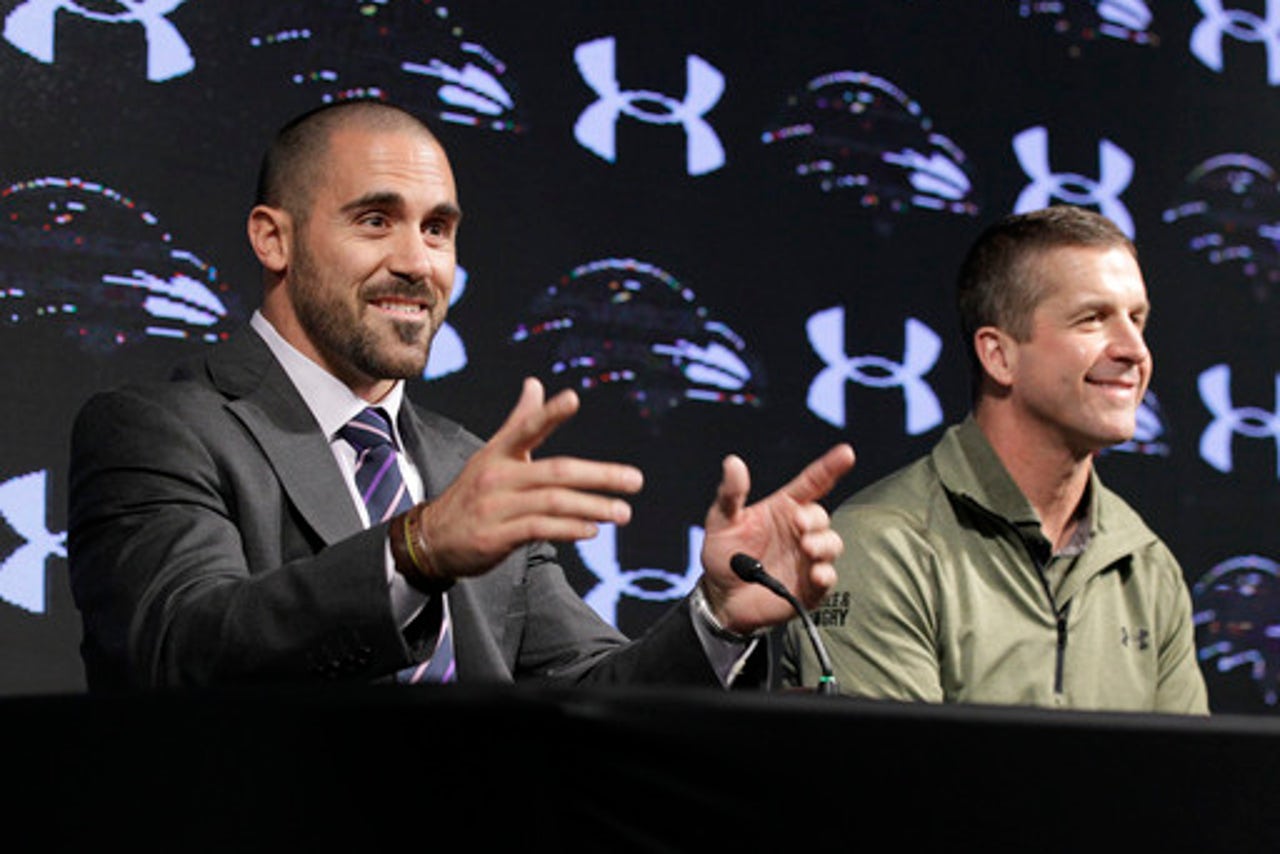 OWINGS MILLS, Md. (AP) Eric Weddle enjoyed playing with the San Diego Chargers for nine seasons. He loved his long, scruffy beard, too.
The three-time Pro Bowl safety is now a member of the Baltimore Ravens, a move he embraced Wednesday after taking a physical and signing a four-year contract.
'' I can't wait to get started, I can't wait to meet my teammates, get to work, and hopefully bring a championship here,'' Weddle said at his introductory news conference.
The lengthy beard is gone, and that's one change he's treating with no small measure of remorse.
''I'm regretting it by the second,'' Weddle said of his decision to put a razor to that gnarly thatch of whiskers.
Wearing a grey suit, white shirt, striped tie and a very tight beard, the 31-year-old Weddle smiled broadly while sitting next to Ravens coach John Harbaugh.
Weddle excelled with the Chargers, but he knew his time was up after the team fined him $10,000 for watching his daughter perform at halftime of a game; kept him on the sideline with an injury he insisted was not serious; and barred him from flying with the team for the season finale.
The message was clear.
''It was hard to deal with every day, going to work at 4:30 in the morning knowing that the organization doesn't want you after this year,'' Weddle said. ''It was hard to deal with. The only thing that got me through that season was my teammates. But it made me stronger, it made me humble, and I think all those tough times brought me to this moment right now, to be a part of this amazing organization.''
He called his imminent departure from San Diego ''a blessing in disguise.''
The Ravens were delighted to put Weddle on the payroll. He's expected to serve as the last line of defense on a unit that has long carried a reputation for toughness.
''We have added proven playmaker to our defense who will fit in well with the way the Ravens play,'' general manager Ozzie Newsome said. ''The Ravens got better today.''
Baltimore cut safety Will Hill on Wednesday, although it's quite apparent that Weddle wasn't going to be fighting for a job.
''Eric is going to make our team better in so many different ways, as a player and as a person,'' Harbaugh said.
Other teams offered Weddle more money, but Baltimore suited him best.
''It's about being appreciated, it's about being wanted. Last year was hard,'' he said. ''This is where I want to be and they want me. I know it's the right decision, I know it's going to be a special journey for us. I can't wait to be a part of it. I really can't.''
By the time training camp rolls around, Weddle will probably have a lot more hair on his face. He said the decision to cut off his beard was ''spur of the moment.''
''I was working out one morning and I got done and (the beard) was everywhere, sweat, water, who knows, probably bugs in there,'' Weddle said. ''I'm like, `What am I doing? I look ridiculous right now.'''
So he got rid of it.
''It was almost three years that I had it. It was awesome,'' Weddle said. ''I might have to bring it back now. I'm getting too many people asking about it. But I get more kisses from my wife, so that's a plus.''
---
AP NFL website: www.pro32.ap.org and www.twitter.com/AP-NFL
---
---