National Football League
National Football League
Seahawks QB battle may heat up fast
Published
Jul. 20, 2012 1:00 a.m. ET

Because of several technicalities involving the NFL's various policies against off-field indiscretions, there remains some murkiness about how the league can proceed with any sanctions against Seattle tailback Marshawn Lynch, who was arrested early Saturday morning on suspicion of DUI, then formally charged on Wednesday.
This much, though, is crystal clear: The effect of a suspension of any length against the five-year veteran is apt to play a role in the performance of the Seattle starting quarterback for 2012.
No matter who that is.
Somewhat overshadowed in Lynch's battle against California law enforcement (he was arrested near his home in Oakland) and potential status with the league -- and deservedly so, given the gravity of the matter, and the contention of the running back and his attorney that he wasn't impaired -- is the trickle-down impact that his absence would have on the Seahawks' quarterback position.
Not necessarily on the competition for the starting job, but on the performance at the position.
Remember, coach Pete Carroll has said that the Seahawks will have a three-way training camp slug-out for the top job, among incumbent Tarvaris Jackson, high profile unrestricted free agent acquisition Matt Flynn and rookie third-rounder Russell Wilson. No matter how much one agrees or disagrees with Carroll's strategy of equally divvying up the camp snaps among the three -- and many feel that approach is shortsighted -- the matter of Lynch's importance to the eventual winner of the competition is hardly debatable.
"(Lynch) is such a big part of our offense," noted one Seattle lineman this week. "If he's not on the field, someone is going to have to step up big-time."
The inference of the lineman was two-fold: That the person who would likely have to raise his game would be the team's quarterback. And that none of the contenders for the job is likely capable of carrying the offense if Lynch isn't around.
Jackson started 14 games in 2011, hasn't progressed much despite playing with the same offensive coordinator (Darrell Bevell) in stints with Minnesota and Seattle, and might be best suited over the long haul, to being a career backup. Flynn logged just two starts in four seasons in Green Bay. Wilson is an intriguing prospect who was able to overcome his physical liabilities at North Carolina State and Wisconsin, but isn't even 5-feet-11, and many in the NFL feel the Seahawks reached for him in the third round, with the 75th overall selection.
Some teams might be able to compensate for the loss of Lynch for a few games, if he is suspended, but he's nearly irreplaceable in the Seattle offense. The Seahawks, and by extension, the team's quarterback, are far better with Lynch in the lineup.
Lynch and Jackson started 14 games together last season, and Lynch had more rushes than the quarterback had completions in nine of them. Heck, in three of the games, Lynch registered more rushing attempts than Jackson did passing attempts. In one game, he was within 10 yards of Jackson's passing total.
And it's not as if the Seahawks have ready replacements. There are four other running backs on the roster, and Leon Washington is the most experienced. But Washington, one of the NFL's premier return specialists, but probably unable to serve as an every-down back, has started only 14 career games. And he hasn't started more than four contests since 2007. The presumptive starter if Lynch is suspended is Robert Turbin, and he's a rookie fourth-round pick from Utah State, who demonstrated some toughness in spring workouts, but is still untested in regular-season play.
And so Seattle officials, one team executive allowed this week, "are holding (our) breath over the whole (Lynch) thing." So, too, likely are the candidates for the starting quarterback job.
A former first-round pick in Buffalo (2007), who was traded to the Seahawks in 2010, Lynch has described his running style as "beast mode" at times. Without him in the lineup, Seattle could face some quarterback play that is downright beastly.
Around the League
--The signings of quarterbacks and top two draft choices Andrew Luck of Indianapolis and Washington's Robert Griffin III on consecutive days this week, with neither deal including the so-called "offset language" that was the primary reason for the gridlock at the top of the first round, has prompted the general feeling that the logjam in the stanza will now be broken.
That will probably the case -- eventually -- but it's not yet a slam-dunk.
The next six first rounders, picks No. 3 through No. 8, were still without contracts as of midday Friday.
There remained some reluctance from teams with players in those slots to follow the precedents of the Luck and Griffin contracts, and to exclude the offset provisions, and not all of the clubs are prepared yet to fall into lock-step with the Colts and Redskins.
Miami, for instance, which chose the third quarterback off the board, Ryan Tannehill with the eighth overall spot, has yet to propose a deal minus the offset arrangement, which provides a team some salary and cap relief if it releases a player and he signs with another team.
And there is this potential hold-up as well: A few agents with unsigned first-rounders actually feel, without saying so publicly, that some league-level executives are quietly suggesting to clubs that they hold firm for now on their insistence that the offset language be included in the contracts.

--There's still a decent shot that the news leaked by Baltimore officials this week, that there is a 75-percent chance the Ravens will have a new deal in place for quarterback Joe Flacco by the time training camp opens next Friday, could come to fruition.
But the odds seem a little high even to someone who might know: agent Joe Linta, who has represented Flacco since he entered the league as Baltimore's first-round pick in 2008, and who has carried on an amicable dialogue with Ravens' vice president of football administration Pat Moriarty regarding an extension for months now.
"It could get done (Friday). It could get done on Halloween. It could get done three years from now," Linta told The Sports Xchange on Thursday evening. "But I will say this: They're serious. ... I think Pat and I have a very good relationship and mutual respect. We're working at it. But (Flacco) knows what he wants. He isn't a guy who's (hounding) me to get it done. If anything, I'm more often the one calling him. He's willing to play for his current salary ($6.76 million), if that's what it's going to be. He's more worried about football than the contract."
With the extension for "franchised" tailback Ray Rice this week, a five-year contract many pundits felt would not be completed before the Monday deadline for multi-year deals, the Ravens are on a bit of a roll, and probably want to keep the momentum rolling with a Flacco agreement.
"But there's still some ground to cover," Linta said.

--Convinced that E.J. Henderson has dropped his financial expectations now that camps are ready to open, a few teams are taking a late look at the veteran Minnesota middle linebacker, one of the higher profile defenders still left in the unrestricted free agent market.
An eight-year veteran, Henderson, who will turn 32 next month, banked nearly $7 million from the Vikings in 2011, and he apparently realizes now he's not going to get anything close to that.
There are concerns about Henderson's age, his durability, and the fact he's a liability in coverage and pretty much limited to being a two-down run-stuffer.
But at the right price, Henderson, who has bounced back from a toe injury in 2008 and a broken leg in '09, and started 30 games over the past two seasons, might not be a bad insurance policy at middle 'backer, a few personnel guys conceded this week.
The Vikings, who are expected to turn the starting job over to three-year veteran Jasper Brinkley, never made a move in the offseason to re-sign Henderson, and that spooked off a few clubs.
The feeling was that, if the team that knew Henderson best didn't want him back, why should anyone else? Yet if Henderson checks out physically, there could be some teams that might be interested, now that his financial situation is more realistic.
--During a Wednesday conference call with national media members, representatives from the NFL Referees Association made some cogent points.
And the zebras' absence, notwithstanding the remarks of Chicago middle linebacker Brian Urlacher, who tacitly suggested a couple weeks ago that it wouldn't really make much of a difference, would diminish the game if a new CBA with the league isn't reached and the NFL uses replacements instead.
While it may have been just the normal kind of posturing inherent to every labor disagreement, the referees' contention that it will be a less safe game if replacements are utilized, struck a cord with at least some players and coaches. Probably not enough to make a difference in the impasse that currently exists, and for which there currently are no bargaining sessions scheduled, but one that could be magnified the closer it gets to the start of the regular season.
"It is hard to imagine taking a bunch of guys off the street, even with a couple weeks of training, and imagining them knowing all the ins and outs of the rules," one NFC quarterback told The Sports Xchange on Thursday. "And the fact is, it probably won't be as safe a game out there. For all the (complaining) we do about the refs, there is a level of respect that you're not going to use if they have (replacements) on the field."
Two points from the conference call that need some clarification: Addressing the safety issue, an NFLRA representative noted that there were fewer penalties in 2001, when the NFL was forced to use replacements for the first week of the season, the inference being that players weren't as well protected.
The representative noted that there were games with as few as five penalties and one contest with only one flag. Well, we can't address the number of penalties actually called, but there was an average of 10.13 penalties accepted per game the opening week, only three of 15 contests included fewer than eight penalties, and none had just one. Not surprisingly, even with the replacement officials, the Raiders still had 10 penalties assessed. The average for the rest of the season, with the regular referees was 11.68 penalties assessed per game.
There were reports in some quarters that the NFLRA officials repeatedly referred to their possible replacements as "scabs" during the conference call.
Certainly the regular referees weren't exactly kind in characterizing the possible fill-ins, but looking through our notes from the call, we couldn't recall the term "scabs" being used at all. In fact, our scribblings from the call even note that the NFLRA members demonstrated great restraint in not using a term usually construed as derisive.
--Being chosen in the second round of the supplemental draft, instead of the third go-round, as some had speculated, paid off handsomely for former Baylor/Utah wide receiver Josh Gordon.
The Cleveland Browns paid Gordon $5.342 million of his four-year contract, according to salary documents obtained by The Sports Xchange, a number commensurate to being chosen with the second pick in the "regular phase" draft in April.
That's a substantial bump over what Gordon would have gotten had he been selected in the third round.
There was plenty of scuttlebutt that the Browns snatched Gordon in Round 2 because they feared that Buffalo, the only club with a higher pick in the weighted lottery which determined the supplemental order, would take him in the third round.
Gordon got a signing bonus of $2.324 million, not bad for a guy who didn't play a down in 2011. His base salaries are $390,000 (2012), $632,802 (2013), $825,604 (2014) and $1.068 million (2015), with offseason workout bonuses of $50,000 each for the final two years of the contract.
The 2012-2013 salaries are fully guaranteed, as is $380,000 of the 2014 base salary. Had he been chosen in the third round, Gordon would probably have gotten a deal worth $3 million-$3.3 total. His guarantees alone in the second-round contract are worth more than $3.7 million.
--If seven-year veteran defensive lineman Luis Castillo decides to try to continue his career -- and that might be a big "if," after he was released by San Diego this week, for the second time this offseason -- it might be a few weeks into camps before any interested teams even grant him a workout.
Castillo, who turns 29 next month, still isn't fully recovered from the broken leg that sidelined him for all but one game in 2011. Officials from Kansas City and New England, clubs with whom Castillo visited in the offseason, seemed to know that.
Which is why it was surprising that the Chargers gave him a one-year deal for $1 million ($175,000 signing bonus) to re-sign. When he is healthy, the former first-rounder is a solid 3-4 end.
But he's had three seasons of his seven in the league in which injuries limited him to nine appearances or fewer. Teams are curious about Castillo, but will give him time to heal and to make up his mind about playing in 2012.
--The plan in Pittsburgh is for two rookie blockers, guard David DeCastro (first round) and tackle Mike Adams (second), to start right away. But if they do, they'll have to overcome long odds and, to some extent, history as well.
In the last 45 years, just three rookie offensive linemen have started for the Steelers in season openers: guard Tom Ricketts (1989), tackle Marvel Smith (2000) and center Maurkice Pouncey (2010).
DeCastro and Adams missed considerable time in the spring because of the outdated rule that precludes players from practicing, with the exception of a rookie orientation weekend, until their school term is completed.
The Steelers added some insurance this week, signing left tackle Max Starks, who was allowed to go into unrestricted free agency while he rehabilitated from surgery on the anterior cruciate ligament of his right knee.
The 30-year-old Starks, an eight-year veteran, rescued the Pittsburgh line last season, starting 12 games at left tackle, and has 80 career starts.

--Tampa Bay first-year coach Greg Schiano isn't thrilled that first-round safety Mark Barron is absent from the rookie workouts that have preceded the formal start of the Bucs' training camp.
But sources close to negotiations agree that the recent local reports which indicated the two sides are getting closer on a contract are, indeed, accurate.
The holdup on an agreement is more about the payout schedule for Barron's signing bonus than anything else.
The Bucs aren't exactly cash-poor, but spent a lot of money in free agency -- primarily for wide receiver Vincent Jackson, guard Carl Nicks and cornerback Eric Wright -- and would prefer to stretch out the outlay for the signing bonus a little more than Barron wants.
Still, it will be a bit of a surprise if the former Alabama star isn't signed when camp starts next Friday.

--The lack of clarity regarding Lynch's situation with the league, and whether or not he is subject to a suspension, is complicated, and the NFL has officials going over the various interpretations of its policies.
Lynch would be a first-time offender in the substance abuse policy, under which DUI charges fall, and subject to a fine of two-seventeenths of his base salary, up to a maximum of $50,000. But punishment would carry no suspension, which is reserved for repeat offenders. But Lynch did serve a three-game suspension in 2009 for a weapons-related incident.
Those charges, though, were under the umbrella of the league's personal conduct policy. Some have contended that commissioner Roger Goodell might be able to suspend Lynch because of conduct detrimental to the game, but the player and his legal counsel would almost certainly challenge that.

Punts: Some observers have questioned the importance of the aforementioned offset language, and its significance to some recalcitrant teams, and the point is one with some merit. Of the 127 players chosen with first-round picks 2008-2011, only three have been released. ... Last season, only three first-round choices got deals with the offset language removed for all or part of their four-year contracts: Cam Newton of Carolina No 1), St. Louis' Robert Quinn (No. 14) and Prince Amukamara of the New York Giants (No. 19). So far this year, in addition to Luck and Griffin, Carolina linebacker Luke Kuechly (No. 9) and defensive tackle Michael Brockers of St. Louis (No. 14) have avoided it. ... Free agent tailback Cedric Benson, linked to a few franchises the past several weeks (Oakland, Baltimore, the New York Jets), still has not come to the realization that he might have to sign somewhere for the veteran minimum salary, or close to it, and that's probably kept him unemployed at this point. ... Former USC defensive end Everson Griffen was one of the biggest disappointments in the 2010 NFL draft, when the presumed first-rounder slipped to the fourth round. And he's been a bit of a bust in his two years in Minnesota, with zero starts, and just 26 tackles. But the Vikings' coaches still feel the athletic Griffen can be a contributor, and will try him at linebacker in camp. Griffen has slimmed down some for the new role, and despite allowing that he might face challenges, seems to have embraced it. Griffin has four sacks in two seasons and might be able to handle a hybrid-type situation. ... Reports are correct that the Steelers have made some progress in talks with wide receiver Mike Wallace, but there is still work to be done, team officials note. They're still optimistic about a possible deal before camp opens, but are taking a cautious stance, even privately. ... Since he's under contract, Flacco was essentially bound to attend mandatory workouts in the offseason. Then again, there have been players under contract who boycotted the workouts. One Ravens official noted though that, with the exception of the birth of his son, Stephen, in mid-June, Flacco attended all of the club's OTA sessions. His presence at the non-mandatory workouts probably earned him some points with Baltimore officials, as well as teammates. ... Ravens officials aren't yet moved enough to have seriously considered an extension for perennial Pro Bowl safety Ed Reed, who announced this week that he will play in 2012, after vacillating much of the offseason. Reed is going into the final year of his current contract, scheduled to make $7.2 million and, as noted here last week, there are some concerns about his decline physically and on the field, as well. ... Terrific note by Pat Yaskinkas of ESPN.com, that Atlanta defensive end John Abraham dropped into coverage in zone-blitz situations more than any defensive lineman in the league in 2011. But Abraham was largely ineffective in that role, and under new coordinator Mike Nolan, will do what he does best, rush the quarterback. That said, the Falcons will attempt to reduce Abraham's snaps for a second straight season. ... Arizona first-round wide receiver Michael Floyd was slow in spring workouts to adjust to the NFL-level work ethic, and might start camp no better than No. 4 among the Cardinals' receivers. ... There's still been no progress in discussions between the Seahawks and defensive end Chris Clemons, who skipped all of the team's offseason program. Nor has there been a decision yet about whether the eight-year veteran, who is entering the final season of his contract, will report to training camp. ... Giants officials were said to be unaware that 2009 first-rounder Hakeem Nicks was technically ineligible during his final year at North Carolina, as reported on Friday. And even had they known, it likely would not have affected their choice. ... It will be interesting to see how strident some of the agents with clients at the top of the third round remain in their pursuit of maximum 25-percent annual salary increases for their players. Only two of the first nine choices in the round -- Buffalo wide receiver T.J. Graham (No. 6) and Washington guard Josh LeRibeus -- had signed as of Friday morning. And neither had received anything close to the 25-percent bumps, as The Sports Xchange noted of Graham in an early-week column. On Friday morning, there were as many third-rounders as first-round picks (11 each) without contracts.
 
---
---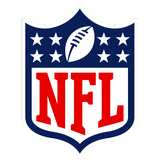 Get more from National Football League
Follow your favorites to get information about games, news and more
---