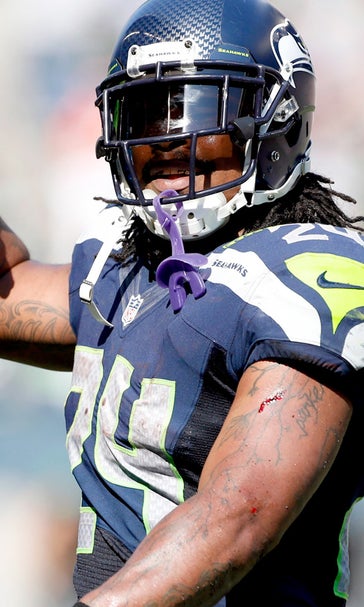 Seahawks coach dismisses talk of rift with Marshawn Lynch
BY foxsports • October 28, 2014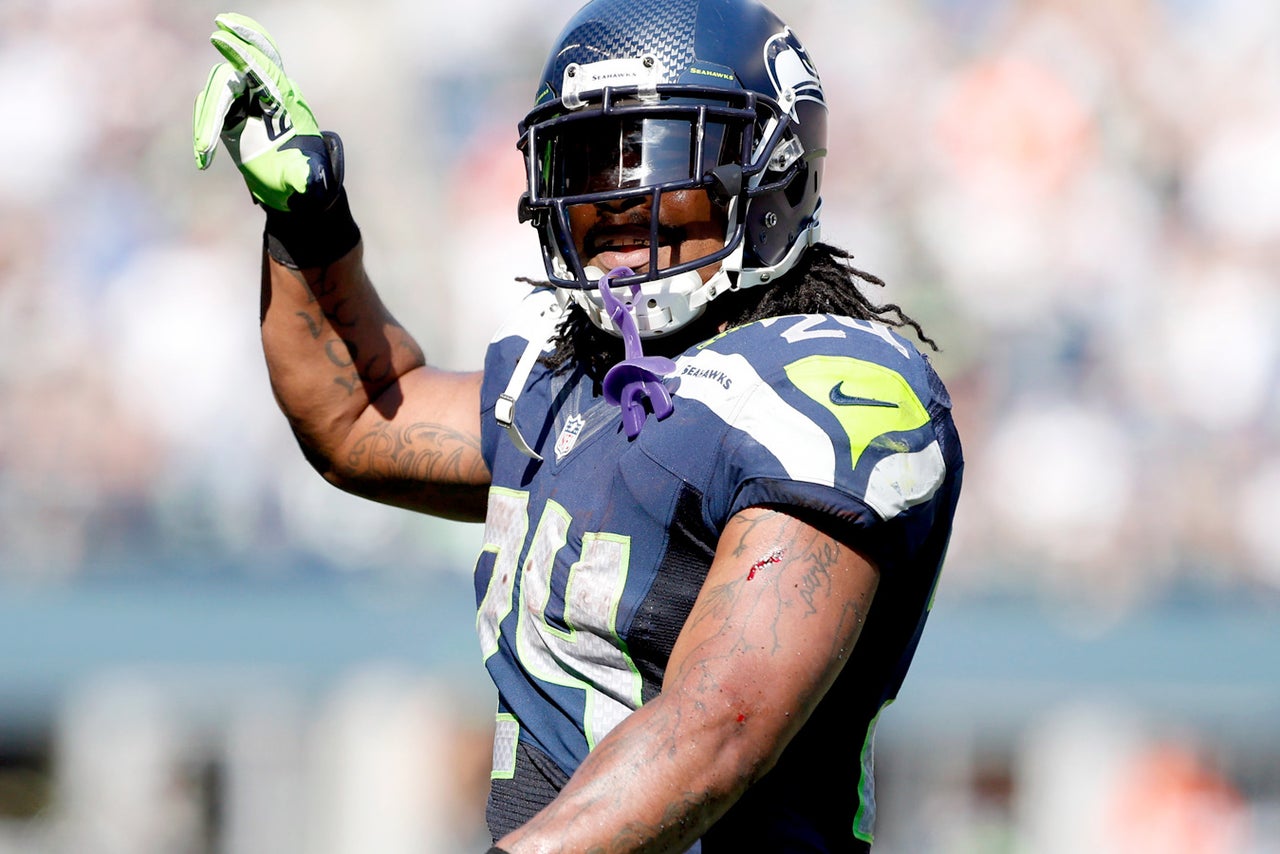 For a moment, the stress that enveloped the Seattle Seahawks the past few weeks eased up.
That doesn't mean the problems faced by the Super Bowl champs are resolved.
The Seahawks' 13-9 win over Carolina on Sunday was vitally important. It snapped a two-game losing streak and with upcoming home games against struggling Oakland and the New York Giants, it made getting to 6-3 appear likely in a division where Arizona already holds a two-game lead.
But coach Pete Carroll was still answering questions Monday about division in the locker room, this time after reports surfaced over the weekend of a strained relationship with running back Marshawn Lynch. Carroll appeared annoyed to be dealing with more inquires about locker room dynamics.
''I have nothing to say about that because there is nothing to that,'' Carroll said. ''I have no idea where that came from. We have nothing to say about that. At this point, I don't think it behooves us to try and respond to all these things in the locker room. Our players have told you how they feel. Our coaches have told you how we feel about it. And we're in a really good place right now. It's just not worth it. There is nothing to that at all.''
Stories about locker room issues are just another item the Seahawks have been dealing with on top of trying to get the on-field product back into form. Carroll said he took time to address the reports both with the team as a whole and individually.
''We did talk about it a bit. More than anything talked to guys individually and worked the plane, and the locker room and chow hall and just to make sure everyone feels comfortable,'' Carroll said. ''And everybody has expressed if they've had any concerns. ... They're fine. Our locker room is solid, they're together, they're really determined. I don't think you can get any other thought than that and they're surprised as we are as coaches that you guys have these questions about it. But we understand. It's part of it.''
On the field, Seattle needed another fourth-quarter rally Sunday from Russell Wilson to avoid its first three-game losing streak since the middle of the 2011 season.
Seattle's recent swoon isn't that different from a similar slump in the middle of last season. The difference? The Seahawks were able to pull out wins last season at St. Louis and at home against Tampa Bay. This time, losses to Dallas and at St. Louis, coupled with the surprising trade of Percy Harvin, led to the issues becoming exposed.
Another stellar moment from Wilson on Sunday helped quiet things down some. Having blown two chances earlier to take the lead thanks to turnovers, Wilson led Seattle 80 yards and found Luke Willson on a 23-yard TD pass with 47 seconds left.
''It was carried out very similar as we've seen other drives in that situation,'' Carroll said.
---
---