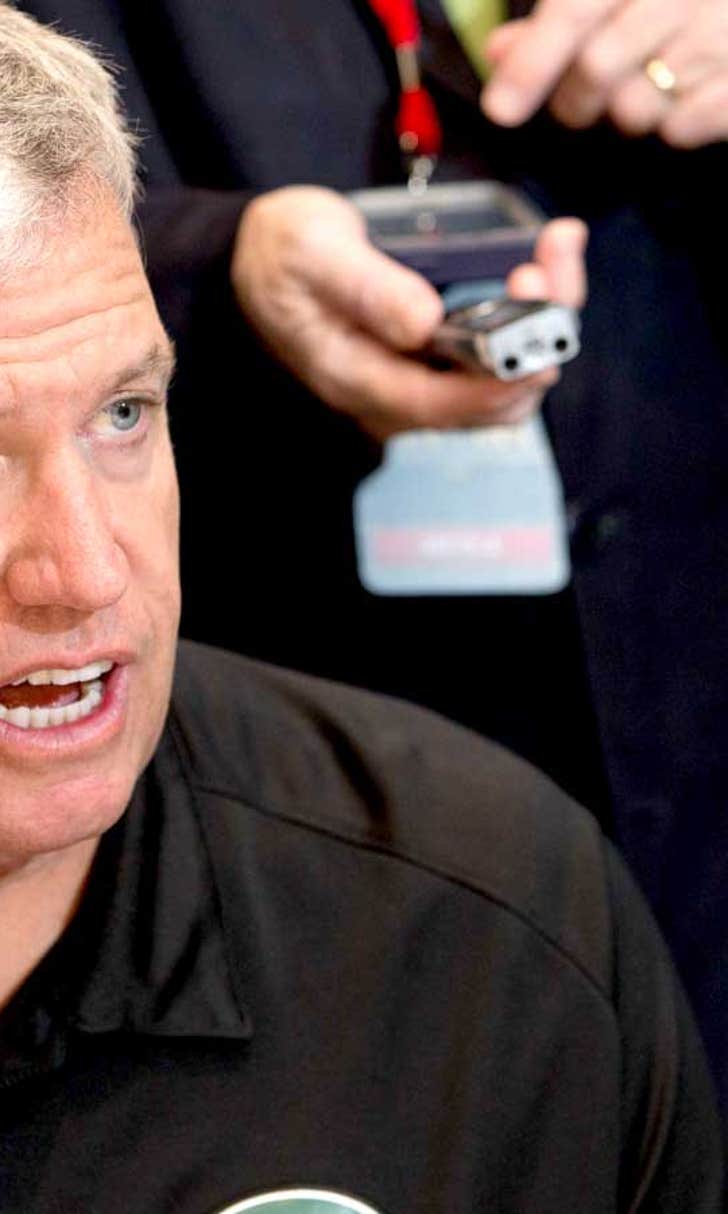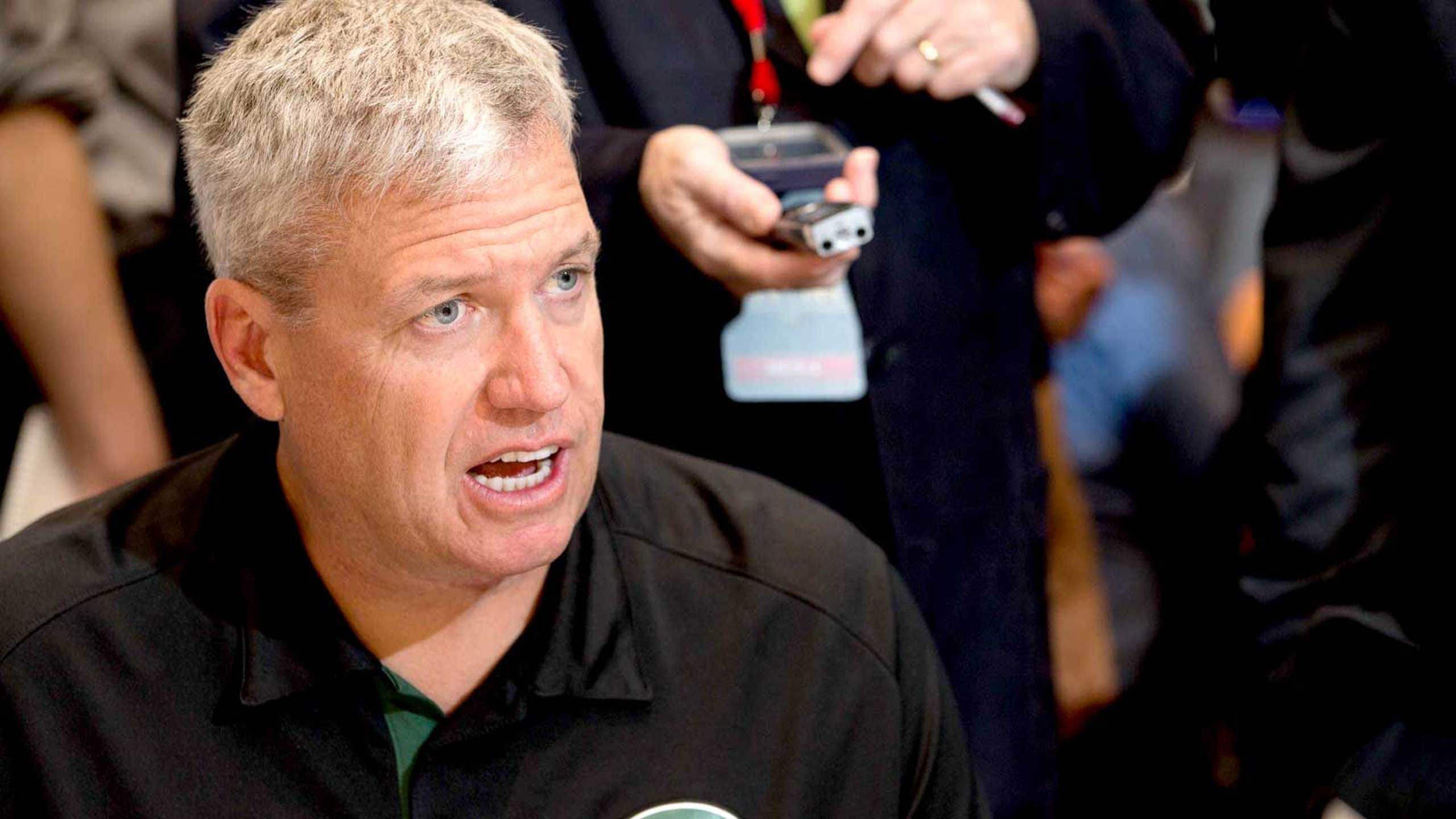 Rex Ryan swaps jobs with reporter at Jets press conference
BY foxsports • August 10, 2014
New York Jets head coach Rex Ryan never has a dull press conference. Saturday's post-practice conference shook things up more than usual.
Instead of fielding questions at the podium as he would normally do, Ryan acted as a reporter and allowed ESPN New York beat writer Rich Cimini to field questions.
Ryan initially asked about the Jets' injury report, to which Cimini replied with a typical Rex Ryan answer: He needed to check with the team doctor. Ryan also asked Cimini how tough it is to write an article when the team has a boring day.
"When we have a boring, flat day like you said, we come into the press conference hoping, counting on that you will give us something to write about," Cimini said laughing. "Giving us a good quote, or some news, a headline. But I think today is one of those days where we're really not helping the cause."
The two would go on to discuss what it's like to be a reporter and, of course, Tim Tebow and the infamous "Tebomania."
Check out the two videos below to see the full press conference.
More from NESN:
Rex Ryan says Patriots "need to worry about" Jets in 2014
Rex Ryan says Bill Belichick doesn't have "all the answers" about NFL draft
Rex Ryan compares undrafted rookie cornerback to Darrelle Revis
---
---