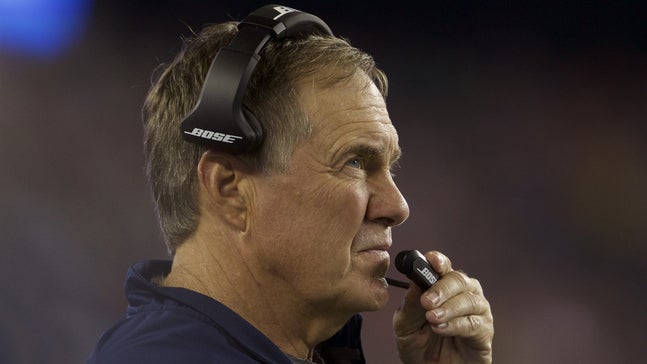 Report: Patriots investigated, cleared after complaint by Jets and interrogation
Published
Oct. 31, 2015 1:46 p.m. ET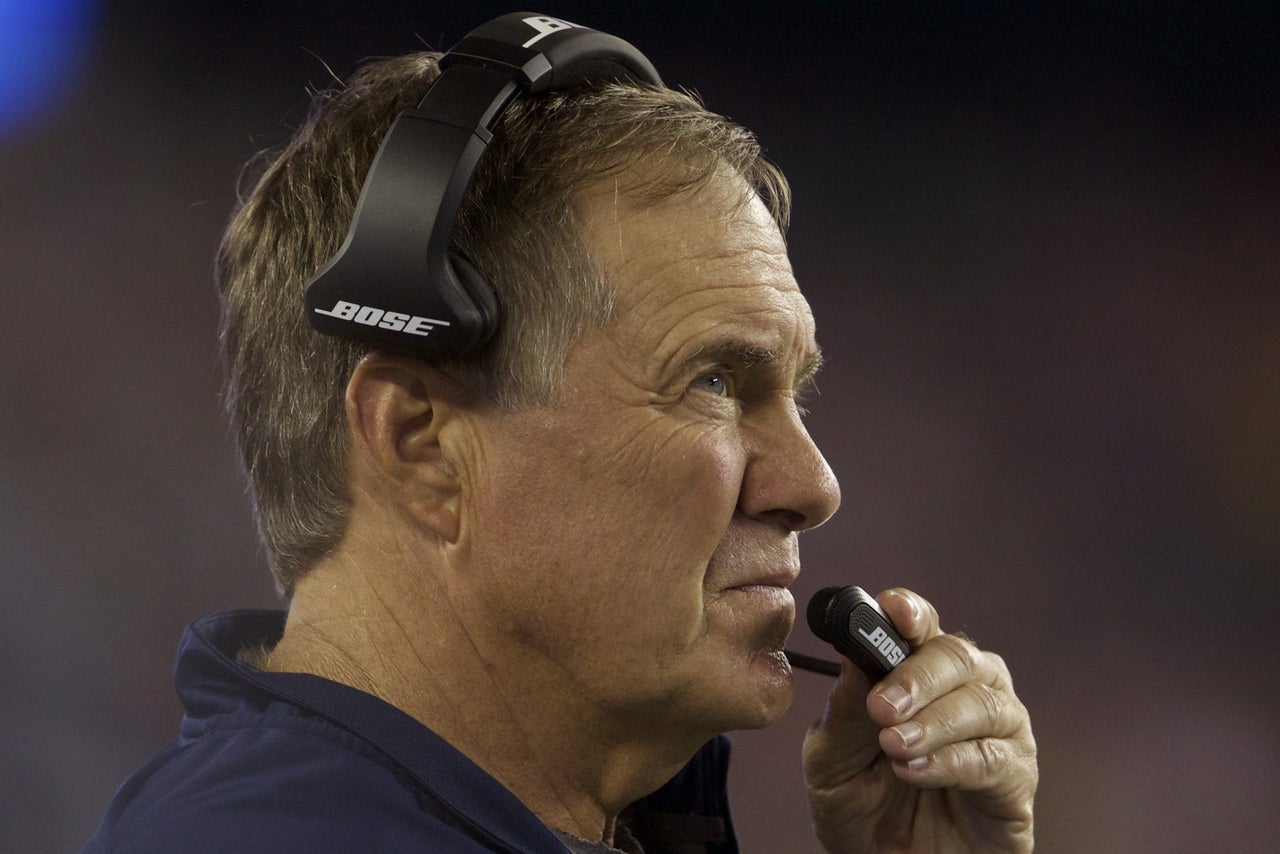 According to a report by the Boston Herald, after a complaint by the Jets last Sunday, the NFL swept the visiting locker room at Gillette Stadium for microphones and interrogated three Patriots employees in regards to New England's communication system.
The Herald, citing a source, said the Patriots were told afterward by the NFL that no wrongdoing was found and all procedures were in line with league standards.
The source indicated, however, that the interrogation by an NFL employee had never previously occurred at Gillette Stadium, showing that this went far beyond a typical NFL inquiry.
The report indicated that an NFL representative approached three Patriots employees during the second quarter regarding a complaint by the Jets, who wanted to verify that the stadium's radio frequencies were being maintained and monitored to a league-mandated standard. The employee reportedly photographed each person, interrogated them and then checked their cellphones and radios to ensure they were operating on correct channels. According to the Herald, the NFL employee also said that the Jets' locker room was swept for microphones.
The Patriots do have a history of being accused of improper/unethical tactics. Just last month, the Steelers claimed that their headsets were picking up the Patriots' radio broadcast and that reception improved when NFL representatives approached the New England sideline. But the league later announced that the Patriots were not at fault for these issues.
The NFL declined to comment to the Herald on whether the Jets complained, but the league did say regarding the reported locker-room sweep that "no such request was made by the Jets."
NFL spokesman Brian McCarthy added on Twitter, "We have for years conducted regular & random checks," although he did not mention the Patriots or Jets specifically and did not clarify what occurred in Foxborough.
Needless to say, what was already an entertaining rivalry will only be more heated after this controversy. The Patriots visit the Jets in the teams' final meeting this season on Dec. 27.
---
---