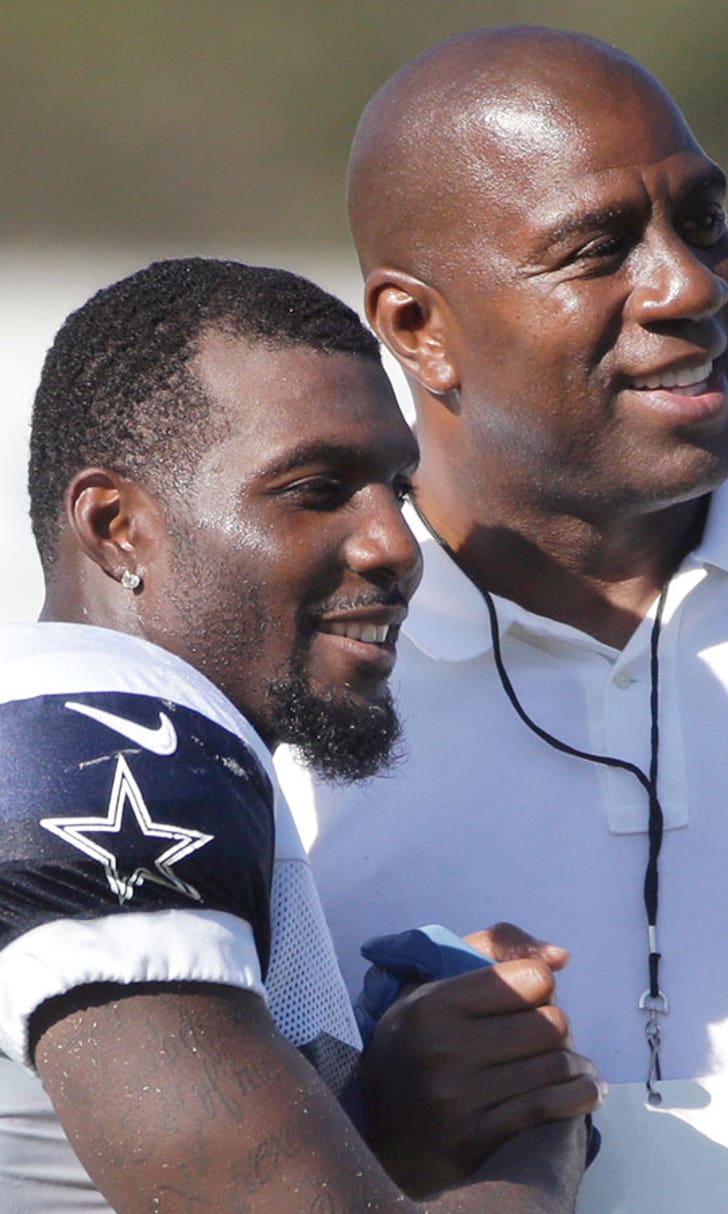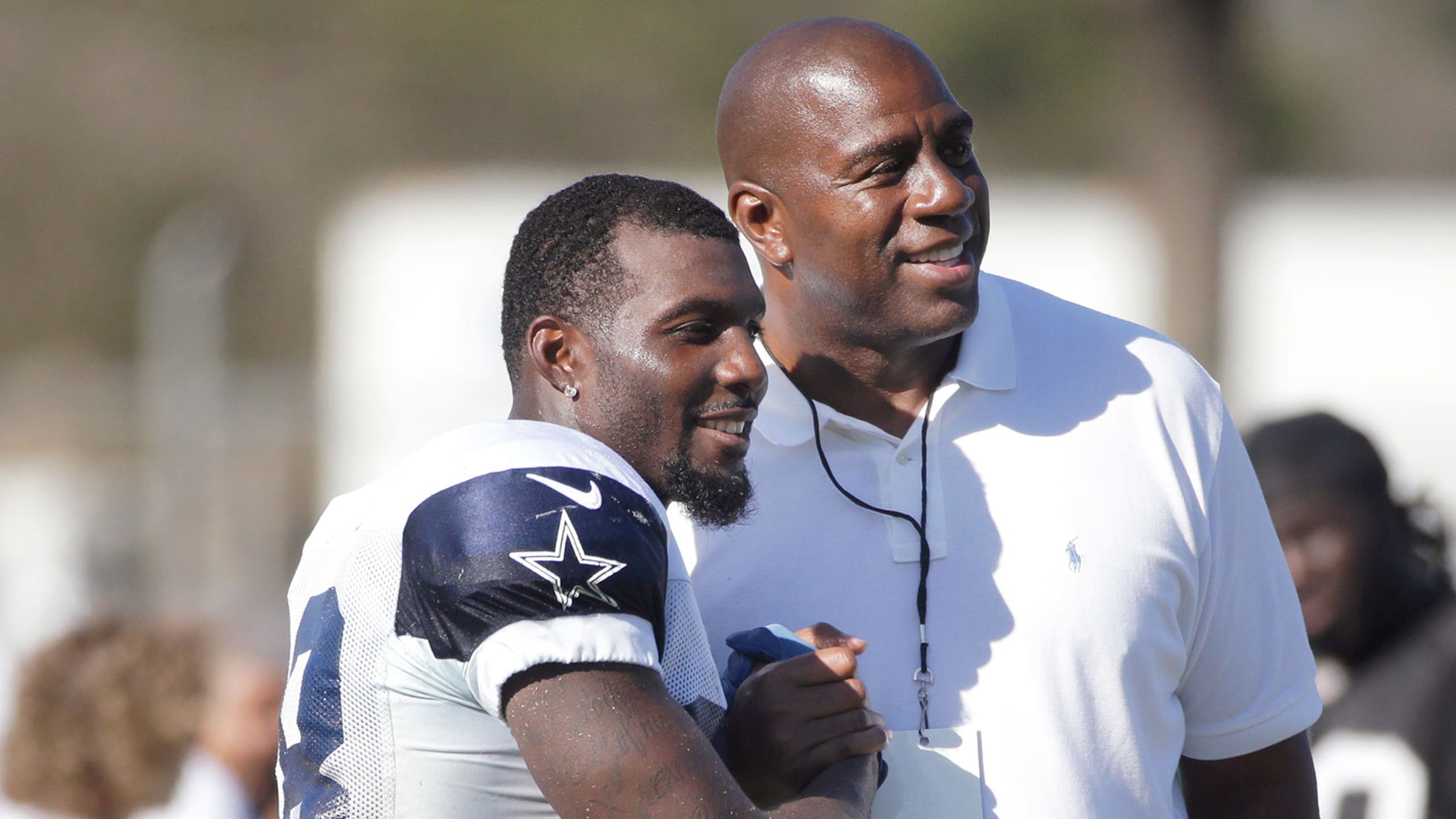 Report: Magic Johnson says LA could get NFL team within 2 years
BY foxsports • August 12, 2014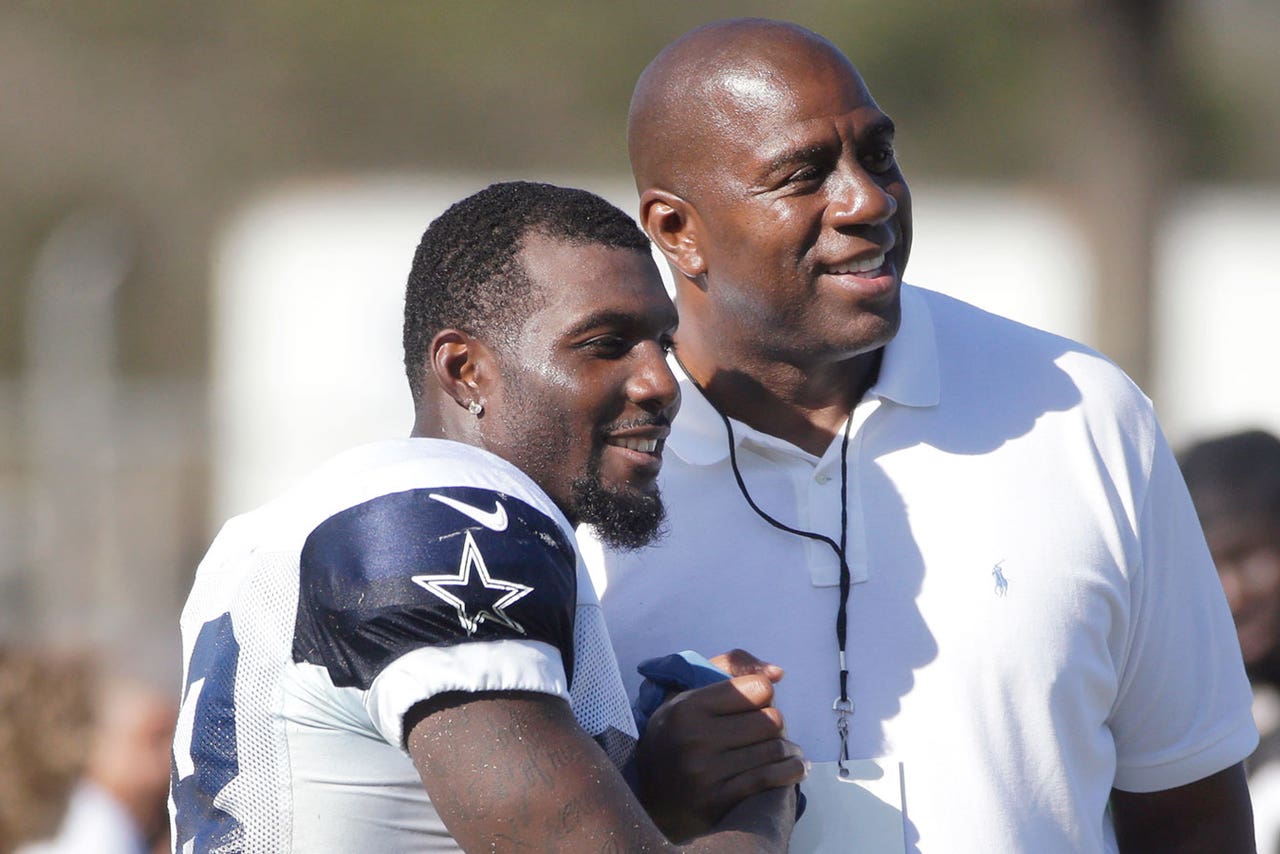 Since the Rams bolted Los Angeles for St. Louis and the Raiders returned to Oakland following the 1994 season, there have been plenty of rumors about the NFL returning -- someday -- to the nation's second-largest TV market.
On Tuesday, as the Raiders and Cowboys took part in a feisty scrimmage in Oxnard, Calif., -- about an hour from LA -- one of the area's biggest ambassadors, former Lakers guard Magic Johnson, sounded very confident that an NFL team could come to LA within "the next 24 months," according to Yahoo.
"I think for the first time, I truly believe we're going to get a team. Finally," Johnson said. "Everybody is on board. The city is on board. The business community is on board. The NFL is on board. Finally we have momentum. In the next couple years, at least in the next 24 months, I think one team will be coming. I don't know what team that will be, but I believe in the next two years we'll have a team."
Johnson, who is well connected with the LA business community and was part of an ownership group that bought the Dodgers in 2012, said he would love for one specific team -- the Raiders -- to move back to LA.
The team's lease with its stadium in Oakland is up after this season, and Raiders owner Mark Davis recently met with officials in San Antonio about possibly relocating the team. 
"It would be great to have the Raiders back in LA, I would love for that to happen," Johnson said. "But that's going to be up to Mark and the Raiders and the NFL. But I would love to have the Raiders back in LA, where they belong. We just want a team, we want a team in the worst way." 
---
---