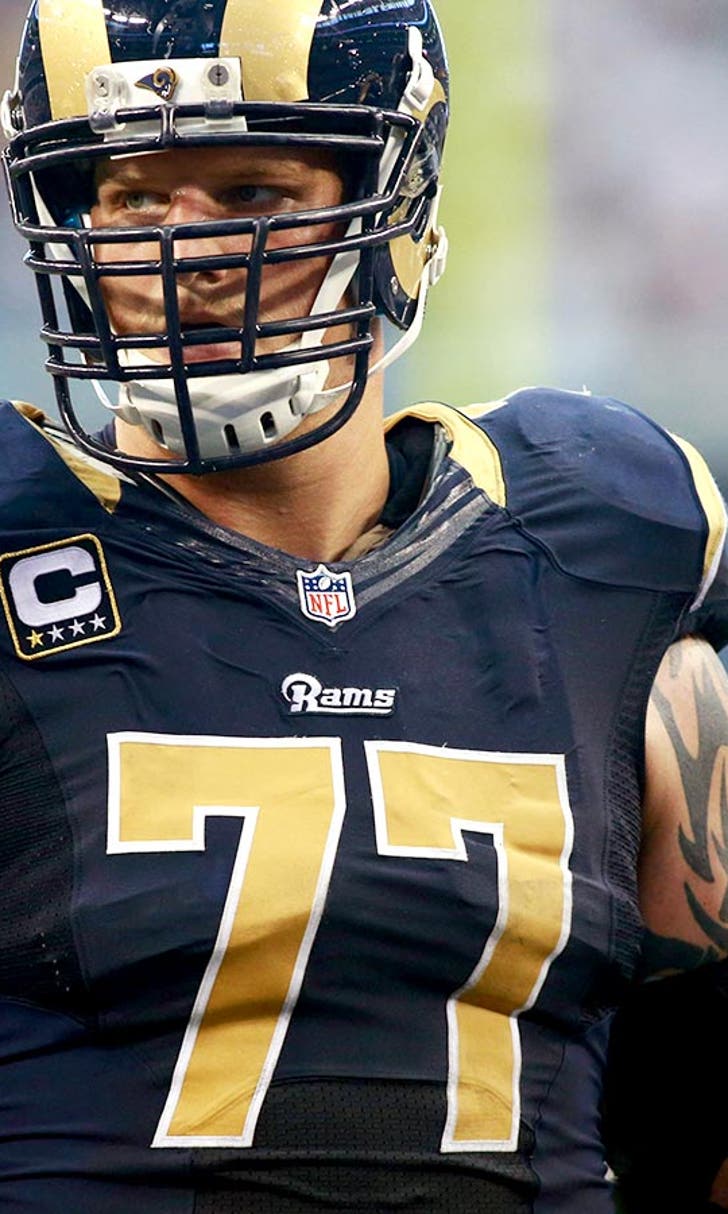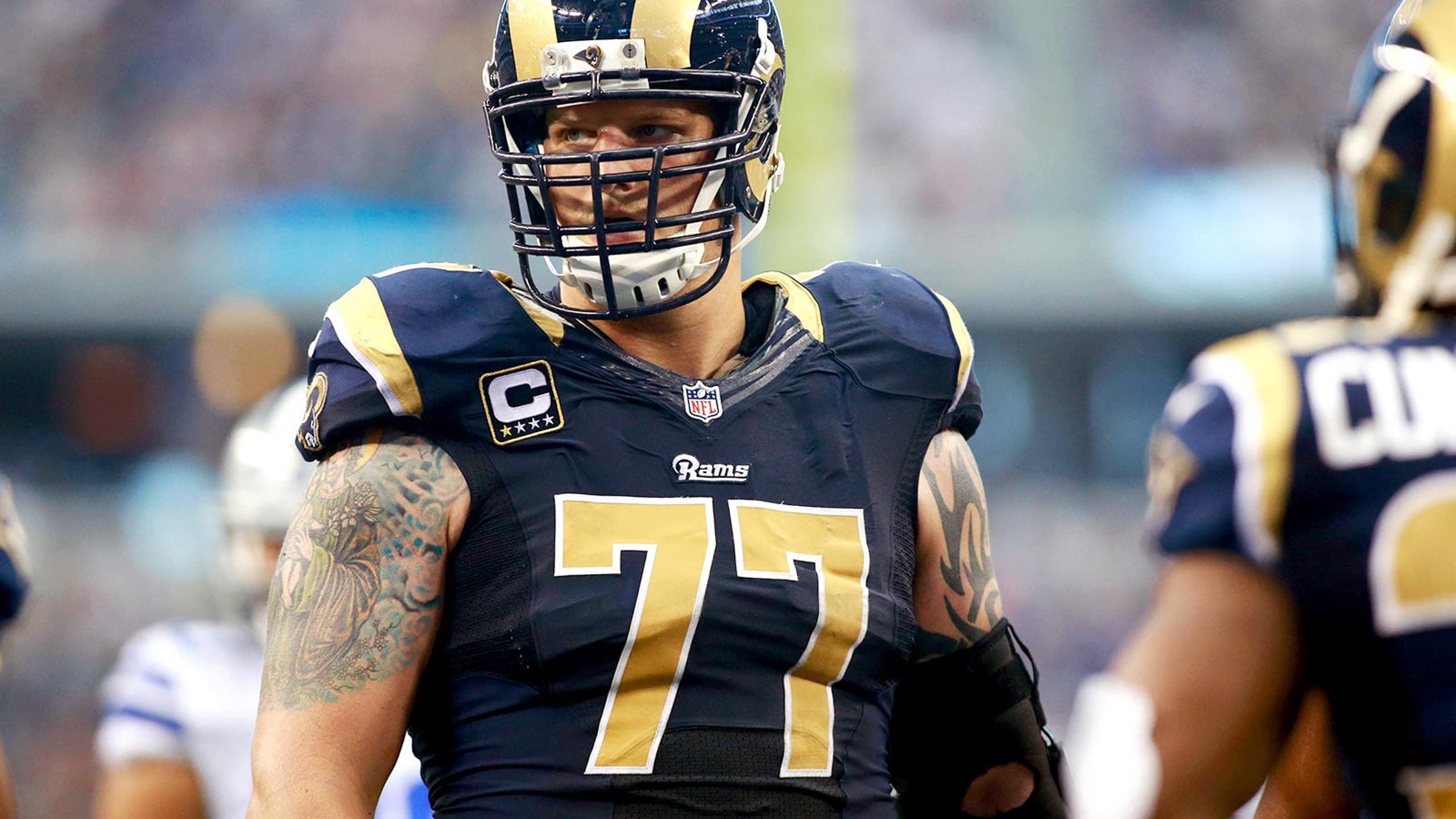 Rams LT Long trying to stay patient as he heals from knee injury
BY foxsports • August 7, 2014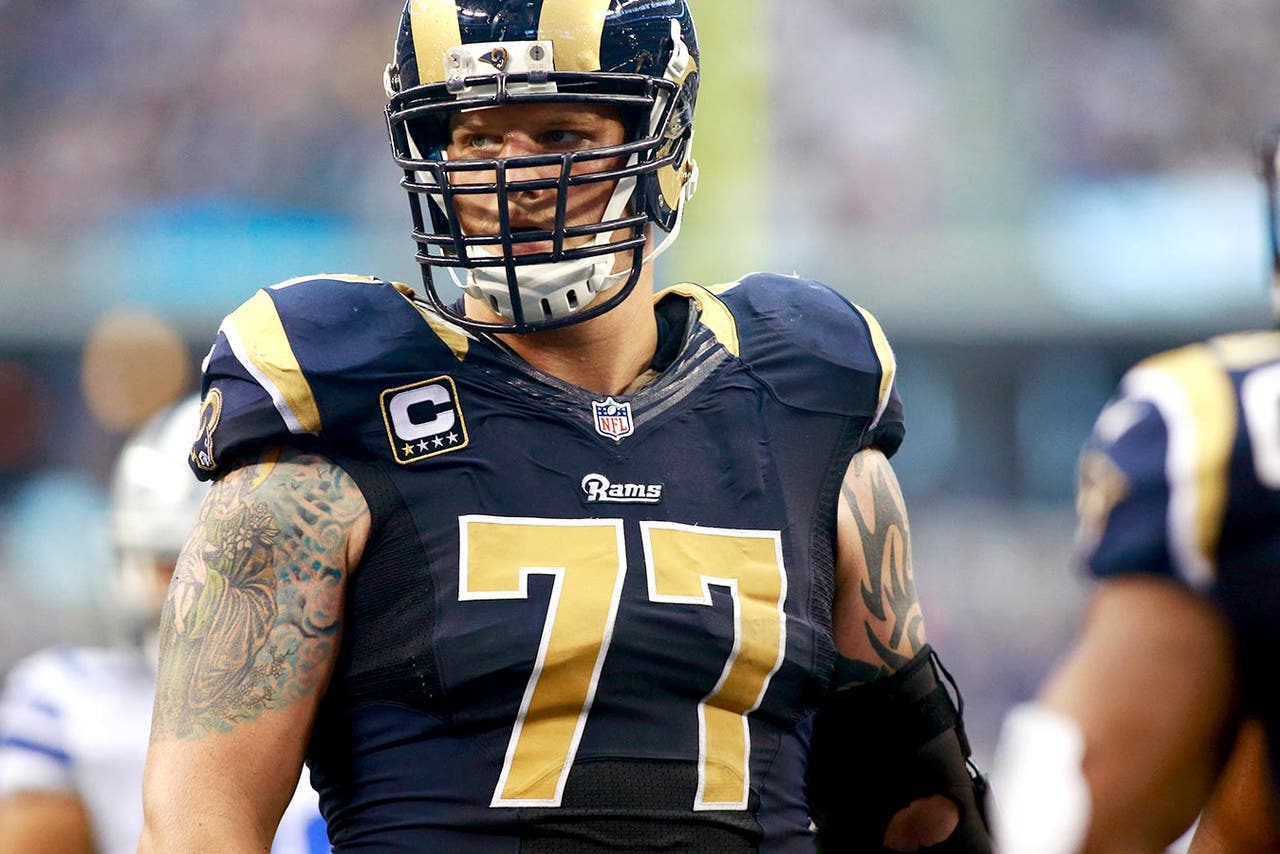 Jake Long has sat around longer than he has wanted. The St. Louis Rams left tackle is going to have to wait a little more before he gets to play in another football game.
Long had knee surgery in January to repair a torn anterior cruciate ligament sustained against Tampa Bay on Dec. 22. Though he has been participating in all preseason practices, he won't see any playing time on Friday when the Rams host the New Orleans Saints in the preseason opener.
"Jake will not play," coach Jeff Fisher said. "Could play, but we're not going to play him."
Long isn't certain if he will see any action before St. Louis begins the regular season on Sept. 7 against Minnesota. But he is on target with the plan established following his surgery and he isn't about to deviate from the trainer's advice or start lobbying coaches to get into any unnecessary action. That doesn't mean he wouldn't like to play some before the opener against the Vikings.
"It's always good to get some reps in live action before the regular season," Long said, "but that all depends on how it goes and what the coach's decision is."
He still hasn't figured out how he tore his ACL, calling the injury a "fluke thing" and saying he just "stepped" wrong.
Long signed a four-year, $34 million free agent contract before the 2013 season. He was the No. 1 overall pick in the 2008 NFL draft and spent five years with Miami, where he was selected to the Pro Bowl in each of his first four seasons in the league.
St. Louis signed him to shore up an offensive line that had struggled protecting quarterback Sam Bradford. The Rams allowed 36 sacks and 76 quarterback hits in 2013 in contrast to 35 sacks and 81 hits the year before. (They gave up 55 sacks and 114 hits in 2011.)
Long said he feels fine and his technique is about where he expected as he learns how to play on his repaired knee. He's not completely satisfied with his progress, but he's getting closer.
"Watching the film you can tell little things I need to improve on," he said. "I feel myself getting better in those areas every day."
He and Bradford had plenty of time to discuss the offense since the end of last season. Bradford tore his ACL in October and had surgery in November. Both players stayed in St. Louis as they rehabbed.
"We were here the entire offseason," Long said. "He was a couple months ahead of me, so I could see where my rehab process was going to go by just watching him. It was good to have another guy there."
So far, both players have looked good in practice and neither has shown obvious signs of being limited. Bradford will also sit out Friday's game.
Long said the months spent in the training room working to strengthen his knee might have him in the best playing condition of his career. He said he isn't far from where he needs to be to get back on the field.
"It's going well. It's feeling good," he said. "I've definitely got to get the power back and get smooth out there and have confidence on it, but it's getting better every single day."
---
---