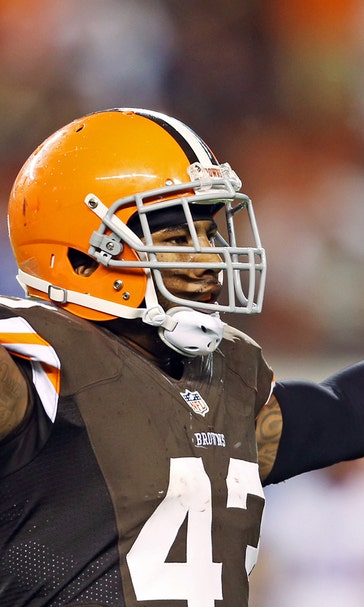 Pro Bowl safety TJ Ward looks forward to new deal
BY Ross Jones • February 21, 2014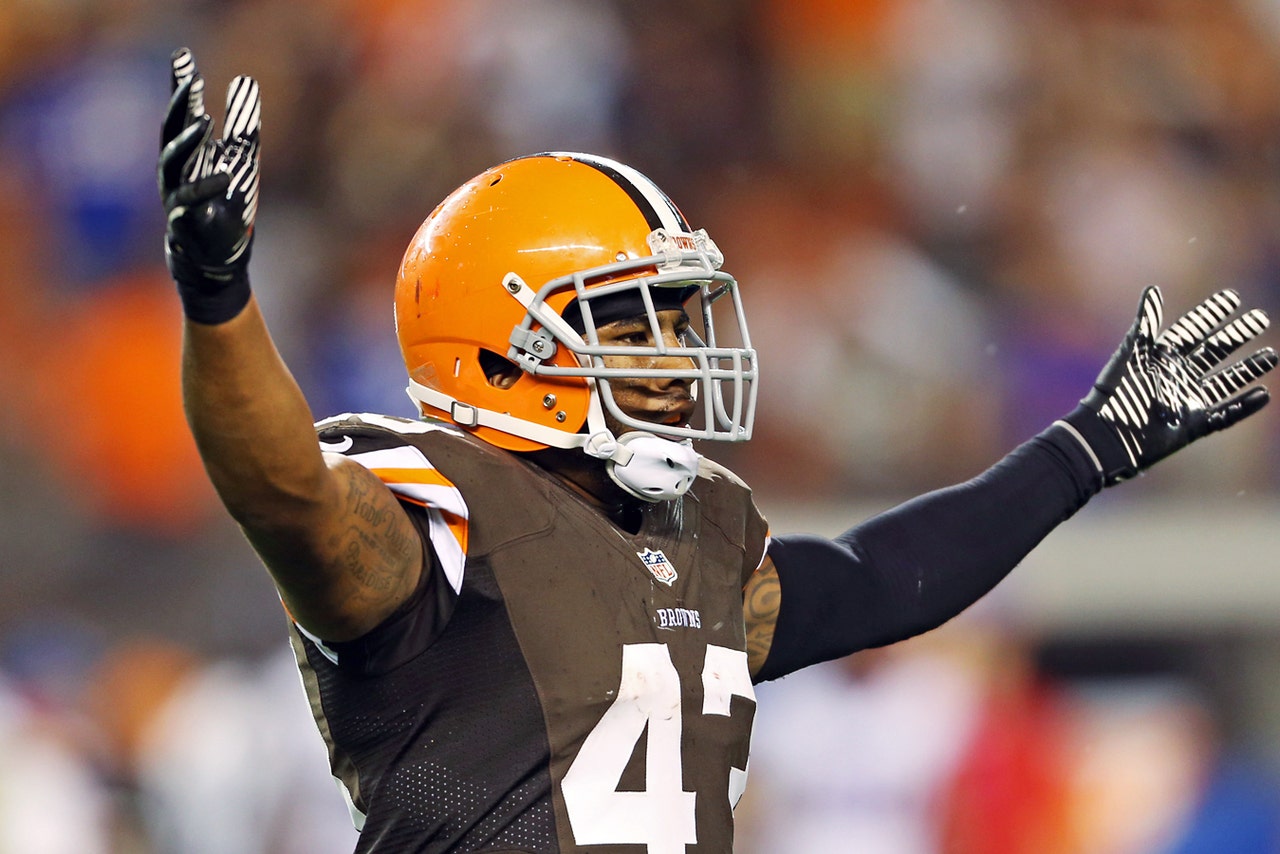 T.J. Ward is arguably the best player at the safety position set to hit free agency.
If Ward has it his way, a deal with the Browns would be done before March 2, when the restricted free-agent signing period ends.
Ward, 27, made his first Pro Bowl and was named a second team All-Pro this past season, but said the Browns are building something special and wants to be along for the ride from the basement to the penthouse.
"That's definitely my goal," Ward told FOXSports.com in a telephone interview Thursday night. "I want to stay there. I've been there from when things were rough and for me to be a part of it when we get on top would be something very special. Hopefully, we can raise that Lombardi Trophy. It would be great for Cleveland. It would be great to bring a championship there and for me to say that I was there when we weren't good and now we're on top would be great."
While the team reportedly plans to find a way to bring back two coveted free agents -- Ward and center Alex Mack -- the 5-foot-10, 200-pound safety is prepared to play for another team next season.
"I'm definitely looking for the situation where it can provide for me best," Ward said. "If not, I'll have to be somewhere else."
The Browns have some options when making a decision on Ward's future. They can decide to slap the non-exclusive franchise tag on him, a one-year deal which pays an average of the non-exclusive franchise numbers at the safety position over the last five seasons. Other teams could offer him another deal, but the Browns would have the opportunity to match it to retain his rights.
The Browns can also place the exclusive franchise tag on him, a projected figure of more than $8 million, which is an average of the top five salaries at Ward's position.
Ward would obviously prefer to get a deal done instead and has talked with safety Jairus Byrd, who is also set to test free agency, about new Browns head coach Mike Pettine.
"I haven't talked to coach Pettine," Ward said. "I haven't talked to anyone, really. I went up there last week for a few and I saw some people but I didn't have any contact with the new regime.
"I heard from Byrd that Pettine's a good coach. He has a great scheme and he allows players to make plays. He tailors the defense to what people do best. If I'm back I'm sure it'll be a pleasure to play for him."
Pettine was the Bills defensive coordinator last season and worked extremely close with Byrd. Both safeties played at the University of Oregon and maintain a relationship even though they are considered the two best free agents at their position.
"Byrd is a great safety," Ward said. "We went to school together. He does things better than I do and I do things better than him. That's what separates us. We're different types of safeties but I definitely feel that I'm the best safety in the league."
While the rest of the NFL gathered in Indianapolis for the NFL Scouting Combine, Ward will stay patient and looks forward to seeing what the future holds.
"My agent has talked to the Browns a few times," Ward said. "And I'm sure there will be more discussions but no real contract offers have been presented as of yet."
---
---