National Football League
National Football League
Post-Super Bowl NFL mock draft
Published
Feb. 7, 2011 12:00 a.m. ET

So, yeah, about the whole NFL work stoppage thing . . .
There's good news and there's bad news. I'll start with the former.
The good news, you see, is that they're not taking our sacred NFL draft away from us this April. No matter what — no matter if Antonio Cromartie and Matt Hasselbeck continue to fight over Twitter, no matter if Roger Goodell and DeMaurice Smith fight in the middle of Times Square, and no matter if every current and retired player refuses to participate in any of the usual pre-draft hoopla — there will be three beautiful days of NFL draft goodness during the last week in April.
The bad news? Well, that might be the only taste of football we get for a long time.
The NFL scouting combine is two weeks away, and as of now, it's expected to go according to plan. However, there were whispers in Dallas over the weekend of a potential organized boycott of the event from the players' side of this ugly battle.
Two people familiar with the situation told The Associated Press the union has suggested keeping potential 2011 draft picks away from the combine in Indianapolis and from other draft-related activities because of the expiring collective bargaining agreement and potential work stoppage. The people spoke anonymously because they are not authorized to give out the information. And, well, because they're wussies.
Combine or not — we'll have an NFL draft. My advice to all the NFL fans out there? Savor it like the last drip of water in the canteen on a walk through the Sahara.
With the Packers beating the Steelers on Sunday night, all of the first-round draft positions are set. Here's the latest look at how I see April's first round shaking out.
1. Carolina Panthers (2-14), Da'Quan Bowers, DE, Clemson: Panthers fans might be clamoring for a shiny, new quarterback or some sort of offensive dynamo after a dreadful 16-touchdown season out of the Carolina offense in 2010, but none of the available quarterbacks in this crop is worthy of the top spot. Wide receiver A.J. Green, though incredibly tempting, probably isn't going to go No. 1, either. The nation's leader in sacks (15.5), Bowers is a beast off the edge and a rare pass-rushing threat. Though this might not wow the local fan base, it's the right pick. I still like him more than everyone else's No. 1, Nick Fairley.
2. Denver Broncos (4-12), Patrick Peterson, CB, LSU: A playmaker both on defense and in the return game for Les Miles' Tigers, Peterson could be the heir apparent to the top corner spot in Denver. With Champ Bailey set to become a free agent, the all-2000s cornerback's days in Denver could be over. The offense in Denver, believe it or not, was pretty good in 2010. Tim Tebow appears to be the quarterback of the future. Yet, John Fox has needs all over his new defense. Elvis Dumervil returns from an injury that cost him his 2010 season to add punch to the front seven, and there are some nice young pieces there. Adding Peterson as a lockdown corner will help the woeful, aging defensive backfield immediately.
3. Buffalo Bills (4-12), Marcell Dareus, DE/DT, Alabama: Though Ryan Fitzpatrick might not be a household name or a first-round fantasy pick, it appears as though Chan Gailey and general manager Buddy Nix believe Fitzpatrick is, indeed, the quarterback of the future in upstate New York. That probably won't change between now and April. Everyone's talking about Nick Fairley after his dominant performance in the BCS national championship game, but I actually like his in-state rival, Dareus, for Buffalo a bit more. With Kyle Williams set at defensive tackle in the 3-4, Dareus could be a pretty nasty addition to the three-man front at defensive end. He's got great pass-rushing skills — go check last year's BCS title game for proof — and can stop the run. This might not be a popular pick in western NY, but it's the right one.
4. Cincinnati Bengals (4-12), Nick Fairley, DT, Auburn: In Jermaine Gresham, Jordan Shipley and Jerome Simpson, Cincinnati already has a nice young core of targets. I don't see them taking A.J. Green — whom I'd love to see in Jay Gruden's offense — if Fairley's still on the board at No. 4. The defensive line got one stud in last year's draft, Carlos Dunlap, but the rest of the unit was a disappointment. Everyone is super high on Fairley, and most have him pegged as the top overall pick. I've still got him going here.
5. Arizona Cardinals (5-11), Cam Newton, QB, Auburn: Top five?! Really?! Believe it. I know, I know — I'm the only one this high on Newton right now, but just wait. After he puts on the show I expect him to put on at the combine in two weeks, after he wows in his individual workouts and after he proves in his interviews he's a whole lot more than just a spread offense college quarterback with a questionable past — Newton's stock is going to skyrocket. I just don't see Blaine Gabbert — despite how high everyone else is on him at the moment — going before a can't-miss talent like Newton. Newton's already hired Bus Cook, — Brett Favre and Jay Cutler's guy — as his agent, and has spent the past few weeks training like a machine. Ken Whisenhunt has worked wonders with a rookie quarterback before (Ben Roethlisberger), Max Hall and John Skelton aren't sure things, and Larry Fitzgerald is entering the final year of his contract. Arizona could sign a veteran free agent and let Newton learn the ropes for a year or just throw him into the fire. Either way, the Cardinals are better off with him under center than the alternatives on the roster now. I know, it's earlier than where everyone else has him. But just wait. They'll come around soon enough.
6. Cleveland Browns (5-11), A.J. Green, WR, Georgia: The hiring of Pat Shurmur as head coach in Cleveland means the Browns will most likely run a West Coast offense, something perfectly suited for quarterback Colt McCoy. Now, the young quarterback just needs a few weapons. Brian Robiskie and Mohamed Massaquoi are nice second and third options, but neither are alpha dog No. 1  wideouts. Insert the 6-4 Green, the best receiver in this draft, and a guy who can truly do it all. In three years at Georgia, Green recorded 166 receptions for 2,619 yards and 23 touchdowns. There are definite needs on defense and Mike Holmgren has a history of making the most out of receivers taken in later rounds, but Green is just too much of a talent to pass up at No. 6. This is a perfect fit.
7. San Francisco 49ers (6-10), Von Miller, DE/OLB, Texas A&M: If you've been reading my work since 2009, you know no one's higher on Von Miller than I am. I'm even higher on him after meeting him in Dallas this week. Respectful, dedicated and hungry to show the world he's big enough to play linebacker at the next level, I think he's going to be an incredible 3-4 outside linebacker for a very lucky team. I've had him going No. 5 to Arizona since Day 1 but think the Cards will end up grabbing Newton instead. That choice will be Jim Harbaugh and Jed York's great fortune. So versatile that he had a position created for him — aptly called the joker — Miller followed up a 17-sack junior campaign with a fine senior season, recording 9.5 sacks, 14.5 tackles for losses, six batted-down passes, three forced fumbles and two recovered fumbles. Quarterback is certainly a need in San Francisco, but I can't see the 49ers passing on a can't-miss talent like Miller if he's still available at seven. P-Willy (Shep Smith's amazing nickname for Patrick Willis) and Miller in the same linebacker corps? Nasty.
8. Tennessee Titans (6-10), Blaine Gabbert, QB, Missouri: With both Vince Young and now Jeff Fisher no longer in the picture, there are certainly some unknowns in Nashville. For one who's playing quarterback? Secondly, who's going to rush the quarterback? The Titans have needs all over that defense. Yet, for as many needs as the Titans have on defense, the quarterback position is still too much of a question mark to ignore with the eighth overall pick. Surely, Rusty Smith is not the long-term answer. I'm not nearly as high on Gabbert as some of the other draftniks out there and have him a good distance behind Cam Newton on my big board. But the junior has the size and arm strength that scouts like and could very well wow during his individual workouts. I'm keeping Gabbert at No. 8 and to Tennessee for the moment, but that's subject to change.
9. Dallas Cowboys (6-10), Prince Amukamara, CB, Nebraska: After walking around Dallas on Saturday, I can tell you one thing — those folks love their Cowboys. Whether it was at Nick and Sam's Grill (a great brunch spot if you want some amazing breakfast tacos) or any of the spots downtown, the talk last week was a) the weather, and b) the 'Boys. All the fans I chatted with are focused on improving two things — the offensive line and the defensive backfield. To be certain, a host of second- and third-tier quarterbacks like David Garrard, Rex Grossman and Shaun Hill lit up the Cowboys in 2010. Cornerback and safety are the most pressing needs on the roster, and I think Dallas goes with a defensive back over an offensive tackle with this pick. Though he didn't rack up the interceptions in 2010, Amukamara (pronounced ah-MOO-kuh-MAR-ah) lived up to the hype: He was an All-American, Big 12 defensive player of the year and Jim Thorpe Award finalist. He'd be a welcomed addition to Rob Ryan's unit.
10. Washington Redskins (6-10), Jake Locker, QB, Washington: I know that Mel Kiper, Jr. has completely removed Locker from his vaunted "Big Board" and most other mock drafts on the Internet quickly responded to such "news" by removing the kid from their first rounds completely. Guess what? I still think he'll find his way into the top 10 and still see him going to Washington. The Shanahans, head coach Mike and offensive coordinator Kyle, are going to want a young quarterback they can groom and who will be ready to play right away. A four-year starter at Washington who played in a pro scheme under Steve Sarkisian, Locker could be that guy. Locker didn't blow away the scouting world in Mobile, but he's still got that frame, the intangibles and four years of experience under his belt. The accuracy issues will be talked about at length over the next few weeks, but he can fix that. What better duo to work with a young quarterback than the father/son combo in D.C.? Again, let's wait and see before banishing Jake Locker — a beast of a kid, a great person and an experienced pro style quarterback — to the third round.
11. Houston Texans (6-10), Robert Quinn, DE/OLB, North Carolina: The Texans were 4-2 when linebacker DeMeco Ryans suffered a season-ending injury, and they never recovered from losing him. Houston finished 32nd in pass defense, 29th in overall defense and missed the playoffs for the ninth straight year. Defensive coordinator Frank Bush is gone, Wade Phillips is in, and here comes the 3-4 D. Suspended for the entire 2010 season for receiving about $5,600 in agent-related benefits and travel accommodations, Quinn could have to do some answering in the interview process. But at 6-5, 290 and with tremendous pass-rushing skills, Quinn should make for a mighty nice fit in the Texans' new defensive scheme, either at outside linebacker or defensive end. He led the ACC in tackles for a loss in 2009 and was expected to be a first-team All-America candidate this year. And there are no real character issues here — he's a good kid who made a mistake.
12. Minnesota Vikings, (6-10) Ryan Mallett, QB, Arkansas: I heard from several Vikings fans last week who insist quarterback's just not an issue of need in Minnesota. Joe Webb, to my surprise, appears to have a lot of fan support. I just can't see Minnesota passing on a quarterback like Mallett if he's sitting there at No. 12. Listen, I know Webb had a nice outing in Philly last season and has the local fan base buzzing, but I just don't see him as the long-term answer. Mallett became just the fourth quarterback in SEC history to throw for 3,000 yards and 30 touchdowns in back-to-back seasons and the third to eclipse 3,500 yards passing in consecutive seasons. He vastly improved his accuracy this year, too. Sure, there are some worries about his footwork, and a public intoxication arrest on his record won't thrill NFL front offices, but he won't slip out of the first round, let alone the top 20. Minnesota, with its young receivers and already solid running game, would be a great place for the Arkansas star and former Michigan transfer.
13. Detroit Lions (6-10), Akeem Ayers, LB, UCLA: Detroit went with a defensive player in the first round last year named Ndamukong Suh. I'd say that turned out fairly well. Ayers, who has perhaps more potential than any one prospect in this draft, could be the move at 13. Ayers at 13th overall might draw the ire of Lions fans looking for a sure thing, but it's an exciting pick for Gunther Cunnigham's young defense. He can play either the defensive end or outside linebacker spot, is a highlight waiting to happen and has no ceiling. Julian Peterson likely won't be around much longer and the Lions could use a young, versatile linebacker to add to the unit. Ayers on that Ford Field carpet? It could be the perfect match.
14. St. Louis Rams (7-9), Julio Jones, WR, Alabama: Danny Amendola, Brandon Gibson and the rest of the Rams wideouts are all nice secondary options, but Sam Bradford needs a big, physical go-to guy. Julio Jones could be that man. A 6-2, physical target with elite blocking skills (compared to Hines Ward and Keyshawn Johnson by some), he'll be an immediate upgrade to the Rams offense. Offensive coordinator Josh McDaniels will look to improve the aerial game in St. Louis, and though Jones doesn't have the 4.3 40 time, he's not afraid to go across the middle and use his massive frame.
15. Miami Dolphins (7-9), Mark Ingram Jr., RB, Alabama: Any doubts about Ingram's junior season were erased with an unbelievable performance in the Capital One Bowl. Often compared to Emmitt Smith for his running style, Ingram is an every-down back at the next level and the Dolphins will always be a run-first team. Both Ricky Williams and Ronnie Brown are free agents-to-be, and the Dolphins offense was a weekly horror show this year. Ingram's the top back in this draft and arguably the only running back worthy of a first-round pick in this year's crop. They call that a perfect match.
16. Jacksonville Jaguars (8-8), Rahim Moore, FS, UCLA: The top safety prospect in the draft, Moore could make an immediate impact similar to that of Earl Thomas and Eric Berry in their first years in Seattle and Kansas City, respectively. Moore made 14 interceptions in his three-year career at UCLA, including an NCAA-best 10 in 2009. Jacksonville's safeties were lit up all year long. The Jags struck gold with Tyson Alualu last year; this Pac-10 prospect could be the answer in 2011.
17. New England Patriots (14-2, from Oakland, 8-8), Cameron Jordan, DE/LB, California: I'm sticking with Jordan to the Patriots at 17, though I heard from a lot of you New England fans clamoring for an offensive tackle with this pick. If the draft shakes out like I have it working out here, there will be more than a few of those big boys sitting here at 17 and still a couple  hanging around at 28 . But Jordan won't slip out of the top 20. Perhaps no player had a better Senior Bowl Week than Jordan, the explosive 3-4 DE/OLB out of Cal. The son of former Vikings All-Pro Steve Jordan, he'd be an immediate upgrade for the Patriots' front seven. Jermaine Cunningham, Devin McCourty and Brandon Spikes all stepped up and contributed as defensive rookies in 2010. Jordan could be in the lineup right from the start in 2011.
18. San Diego Chargers (9-7), Aldon Smith, DE/OLB, Missouri: Smith might actually fit that Patriots 3-4 scheme a bit better than Jordan. But I think Jordan — a senior and the son of a former six-time NFL All-Pro — is more of a Bill Belichick player. The Chargers wouldn't flinch if Smith's still on the board at 18. Though he played just two years at Missouri and missed some of his sophomore season with a broken leg, Smith was a high-impact player when he was actually on the field. In 2009, his freshman campaign, he recorded 19 tackles for a loss and 11.5 sacks. Smith would be a wonderful addition to an already stout Chargers defense. Stephen Cooper and Kevin Burnett are both free agents, too, making this all the more sensible for San Diego.
19. New York Giants (10-6), Tyron Smith, OT, USC: There's a bit of concern that Smith's actually not big enough to play offensive tackle at the next level. Still under 300 pounds, he'll be expected to put on some more weight if he hopes to get some real run at offensive tackle in the NFL. With more potential than any other offensive tackle in this draft, though, I think he's the right guy for the Giants — a team known to take a gamble on an uber-athletic talent with some room for improvement. The Giants had two All-Pros on their line this year and David Diehl has entered the upper echelon of great left tackles, but the unit isn't getting any younger.
20. Tampa Bay Buccaneers (10-6), Adrian Clayborn, DE, Iowa: I've been accused of wearing pewter pajamas for all my pro-Buccaneers talk this year, and I can't deny it — I loved what this team did in 2010. The Bucs struck gold all over the place in the 2010 draft and became the first team in NFL history to start 10 rookies and finish a season above .500. They were the league's youngest team after Week 8 and fell just one game shy of making the playoffs. Gerald McCoy, Roy Miller and Brian Price are three young interior defensive linemen who should be longtime studs in Tampa, and the defensive backfield was solid from start to finish in 2010. But the Bucs' leader in sacks last season (Stylez G. White) had only 4.5 on the year. Adrian Clayborn had a solid season, facing double teams on most passing downs, after an incredible junior year. He's considered one of the top seniors in this draft. He's a reliable prospect who'll play right away. I'm already giddy about the Tampa D in 2010. Add Clayborn into the mix? The Baby Bucs defense could be one nasty squad.
21. Kansas City Chiefs (10-6), Justin Houston, OLB, Georgia: In Eric Berry, Glenn Dorsey, Javier Arenas and Tyson Jackson, the Chiefs are already loaded with top SEC talent on defense. Houston, who waited until the final day before the Jan. 15 deadline to make his early entrant announcement, could be the natural fit to eventually replace Mike Vrabel at the outside linebacker spot in Kansas City. A 6-3, 260-pound pass-rushing threat, Houston could join the suddenly unstoppable Tamba Hali to form one of the better young outside linebacker pairs. Houston recorded 10 sacks in Todd Grantham's 3-4 scheme in Athens this season.
22. Indianapolis Colts (10-6), Brandon Harris, CB, Miami: Down the stretch and in the playoff game vs. the Jets, the Colts relied on career journeyman Justin Tryon at one of the cornerback spots, along with a host of other ho-hum pieces. Harris is the third-best corner prospect in this draft and could start on opening weekend for Indy. Offensive tackle might be a possibility here, but I can't see the Colts passing on a game-changer in the defensive backfield at No. 22 overall if he's somehow still on the board.
23. Philadelphia Eagles (10-6), Muhammad Wilkerson, DT, Temple: The name I've been hyping the past few weeks seems to be gaining a little momentum from my draftnik brethren. Relatively unknown a few weeks back, I've been seeing Wilkerson's name pop up more and more. You know I'm all about the kid, a hard worker from Temple with unlimited potential. This year's big surprise name could very well be the 6-5, 305-pound Wilkerson. A local kid out of Temple, Wilkerson was a two-time All-MAC selection and the Owls' team MVP this season. He's a run stuffer inside with pass rushing capabilities. Andy Reid loves building from the inside out, and in Wilkerson, he can add depth to a defensive line that was ravaged by injuries last season. New defensive coordinator Juan Castillo will get a nice draft day treat in the Philly product.
24. New Orleans Saints (11-5), Corey Liuget, DT, Illinois: Liuget — another relative unknown at the moment — should climb into the first round by April. A 6-3, 310-pound three-technique defensive lineman who had a nice year for the Illini, Liuget could add some much needed depth to Gregg Williams' defensive line. The Saints' pass rushers didn't apply the same pressure on opposing offenses last season as they did the year before. Liuget can stop the run and rack up a few sacks, had an outstanding showing in the Texas Bowl and would make a nice fit in New Orleans.
25. Seattle Seahawks (7-9), Jimmy Smith, CB, Colorado: Though there might be some in Seattle hoping to see a quarterback drafted here, the defensive backfield was lit up all season long and is a greater need. Earl Thomas was a rookie phenom last year but needs another young stud on the unit. Insert Jimmy Smith, a relative unknown out of Colorado at the moment who should make waves at the combine. At 6-2, 205 pounds, Smith sure has a big body for a corner but is still plenty fast. He'll add some much needed physicality to a defensive backfield already featuring one future All-Pro lining up at safety.
26. Baltimore Ravens (12-4), Aaron Williams, CB, Texas: Defensive coordinator Greg Mattison left Baltimore to join Brady Hoke's staff at Michigan, so secondary coach Chuck Pagano was promoted and will serve as the new defensive coordinator in Baltimore. Pagano got tremendous production from Chris Carr and Lardarius Webb at the cornerback spots in 2010 but would likely love to have another talented playmaker at the position. A two-year starter for Mack Brown and Will Muschamp at Texas, the 6-1 195-pound Williams is a physical cornerback with deceptively fast speed. He's a skilled tackler who rarely gets beaten deep. A solid player, short on flash but high on talent, Williams fits the Baltimore mold.
27. Atlanta Falcons (13-3), Ryan Kerrigan, DE, Purdue: John Abraham continues to defy the test of time, but the 2010 Pro Bowl selection won't be sacking quarterbacks forever. Kerrigan, a tireless worker who dominated the Big Ten in 2010, would make for a nice long-term alternative at the position. Too promising a prospect to pass on at 27th overall, Kerrigan had an incredible senior campaign and led the nation with 26 tackles for a loss. He had a solid Senior Bowl week — he beat top tackle Nate Solder on a number of occasions — and solidified his status as a first-round pick. He could go as high as top 15 or drop to somewhere in this range. I fear his combine performance won't wow the critics, and somewhere in the bottom half of the first round is a bit more likely. Atlanta would be more than thrilled to scoop him up here.
28. New England Patriots (14-2), Anthony Castonzo, OT, Boston College: With Oakland's first-rounder, this one and the Panthers' second-round selection, New England has three of the first 33 draft picks this year. Not bad for a team that finished 14-2. The offensive line, though solid all season long, could use some younger legs. At 6-7 and 310 pounds, Castonzo's a local kid who excelled for four years at BC. Castonzo started as a freshman in 2006, protecting Matt Ryan in Chestnut Hill, and only got better as the years went on. A 53-game starter in college, he fits the Bill Belichick mold.
29. New York Jets (11-5), Phil Taylor, DT, Baylor: Kris Jenkins went down with a season-ending injury in the first game of the season against Baltimore, and Sione Pouha did a formidable job filling in for the remainder of the year. Taylor, a 340-pound load of a man, could be the right pick, here. If there's any concern with Taylor, it's his stamina. I have no doubt Rex Ryan and the Jets' high-powered defense are capable of motivating the big boy to stay in shape. General manager Mike Tannenbaum has 17 free agents to worry about. If the lockout's still going on come draft time, the Jets will be an interesting team to watch. Perhaps no team's roster is more of a question mark.
30. Chicago Bears (12-4), Nate Solder, OT, Colorado: The Bears' offensive line was disastrous in the 2010 preseason and worse than ever in a Week 4 loss to the Giants at New York, where Jay Cutler was sacked nine times in the first half. But slowly but surely, the unit came along. The running game excelled, Cutler had more time in the pocket and the offense clicked. That said, there's still room for both depth and improvement across the line. At 6-9, 320 pounds, Solder is a mountain of a man. He is a terrific pass protector and could line up opposite Chris Williams as the other tackle but could also contribute right away at guard if needed. He had a strong showing in Mobile and solidified himself as a first-round pick. The Bears would be delighted to see him — pegged by some as a top-10 possibility — slip to them at 30.
31. Pittsburgh Steelers (12-4), Derek Sherrod, OT, Mississippi State: Though there were some serious concerns throughout the preseason in Pittsburgh, the injury-riddled Steelers offensive line did a pretty darn good job protecting Ben Roethlisberger in 2010. Flozell Adams obviously isn't the long-term answer at tackle, though, and two other big boys are set to become free agents if a new CBA is worked out. Pittsburgh should go offensive line with this pick. Enter the rather-versatile Sherrod. The big boy helped pave the way for a Bulldogs rushing attack that averaged 227.58 yards per game in 2010. He's a road paver who can play all over the line. If Sherrod's still hanging around at No. 31, it's a solid pickup for the AFC-champion Steelers
32. Green Bay Packers (10-6), Gabe Carimi, OT, Wisconsin: An 11-year veteran who'd never played on Super Bowl Sunday, Chad Clifton was one of the feel-good stories of Super Bowl XLV. He opted to re-sign last offseason after the NFL draft, played a superb left tackle all year and ended a dream season with a tremendous performance and a coveted ring. Clifton should be back next year, but he doesn't have too many seasons left in those legs. Starting right tackle Bryan Bulaga could play left, if needed, or he could stay put on the right. Either way, the Packers fans would be delighted to see the 6-7 Gabe Carimi — a star for the beloved Badgers — in Packers green, keeping Aaron Rodgers' other side safe for years to come.
Second round
33. New England Patriots: J.J. Watt, DE, Wisconsin
34. Buffalo Bills: Jason Pinkston, OT, Pittsburgh
35. Cincinnati Bengals: Mike Pouncey, OG, Florida
36. Denver Broncos: Cameron Heyward, DE, Ohio State
37. Cleveland Browns: Martez Wilson, LB, Illinois
38. Arizona Cardinals: Benjamin Ijalana, OG/OT, Villanova
39. Tennessee Titans: Christian Ballard, DE, Iowa
40. Dallas Cowboys: Danny Watkins, OG/OT, Baylor
41. Washington Redskins: Torrey Smith, WR, Maryland
42. Houston Texans: DeAndre McDaniel, S, Clemson
43. Minnesota Vikings: DeMarcus Love, OT, Arkansas
44. Detroit Lions: Rodney Hudson, OG, Florida State
45. San Francisco 49ers: Brandon Burton, CB, Utah
46. Denver Broncos: Stephen Paea, DT, Oregon State
47. St. Louis Rams: Marvin Austin, DT, North Carolina
48. Oakland Raiders: Stefen Wisniewski, OG/C, Penn State
49. Jacksonville Jaguars: Bruce Carter, LB, North Carolina
50. San Diego Chargers: Drake Nevis, DT, LSU
51. Tampa Bay Buccaneers: Titus Young, WR, Boise State
52. New York Giants: Greg Jones, LB, Michigan State
53. Indianapolis Colts: Orlando Franklin, OG/OT, Miami
54. Philadelphia Eagles: Johnny Patrick, CB, Louisville
55. Kansas City Chiefs: Leonard Hankerson, WR, Miami
56. New Orleans Saints: Mikel LeShoure, RB, Illinois
57. Seattle Seahawks: Daniel Thomas, RB, Kansas State
58. Baltimore Ravens: Jabaal Sheard, DE, Pittsburgh
59. Atlanta Falcons: Davon House, CB, New Mexico State
60. New England Patriots: Ryan Williams, RB, Virginia Tech
61. San Diego Chargers: Jerrel Jerrigan, WR, Troy
62. Chicago Bears: Kenrick Ellis, DT, Hampton
63. Pittsburgh Steelers: Curtis Brown, CB, Texas
64. Green Bay Packers: Ras-I Dowling, CB, Virginia
---
---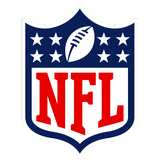 Get more from National Football League
Follow your favorites to get information about games, news and more
---