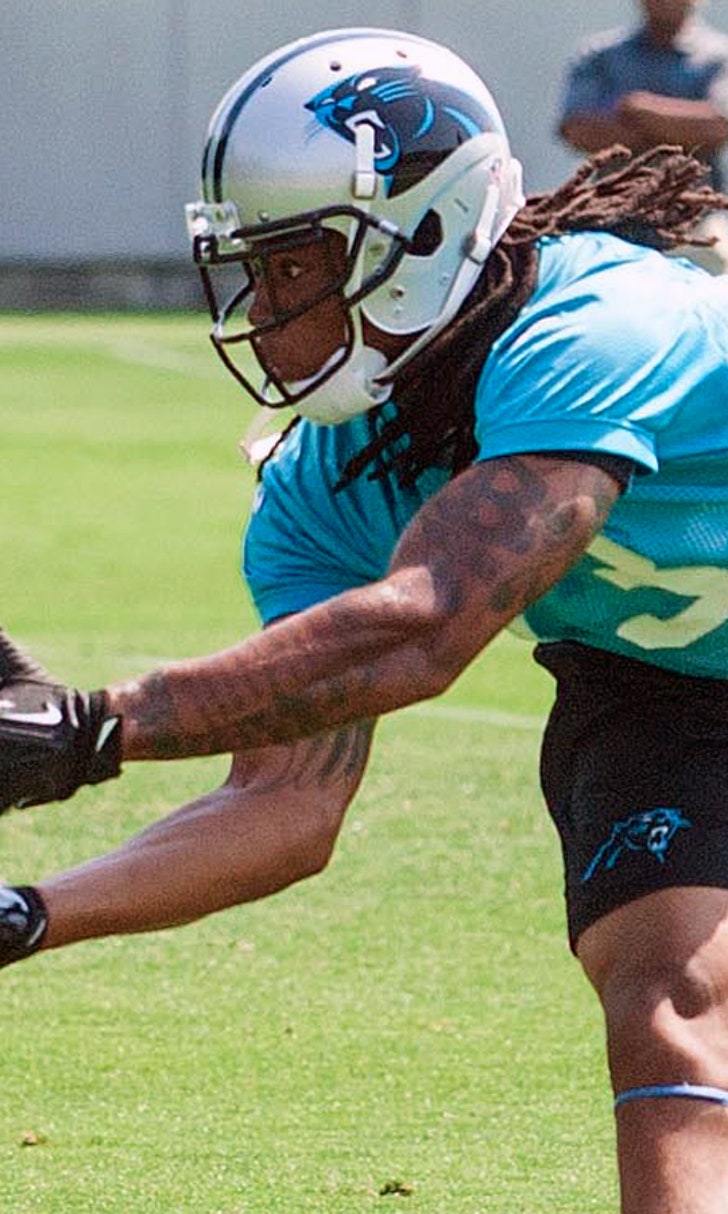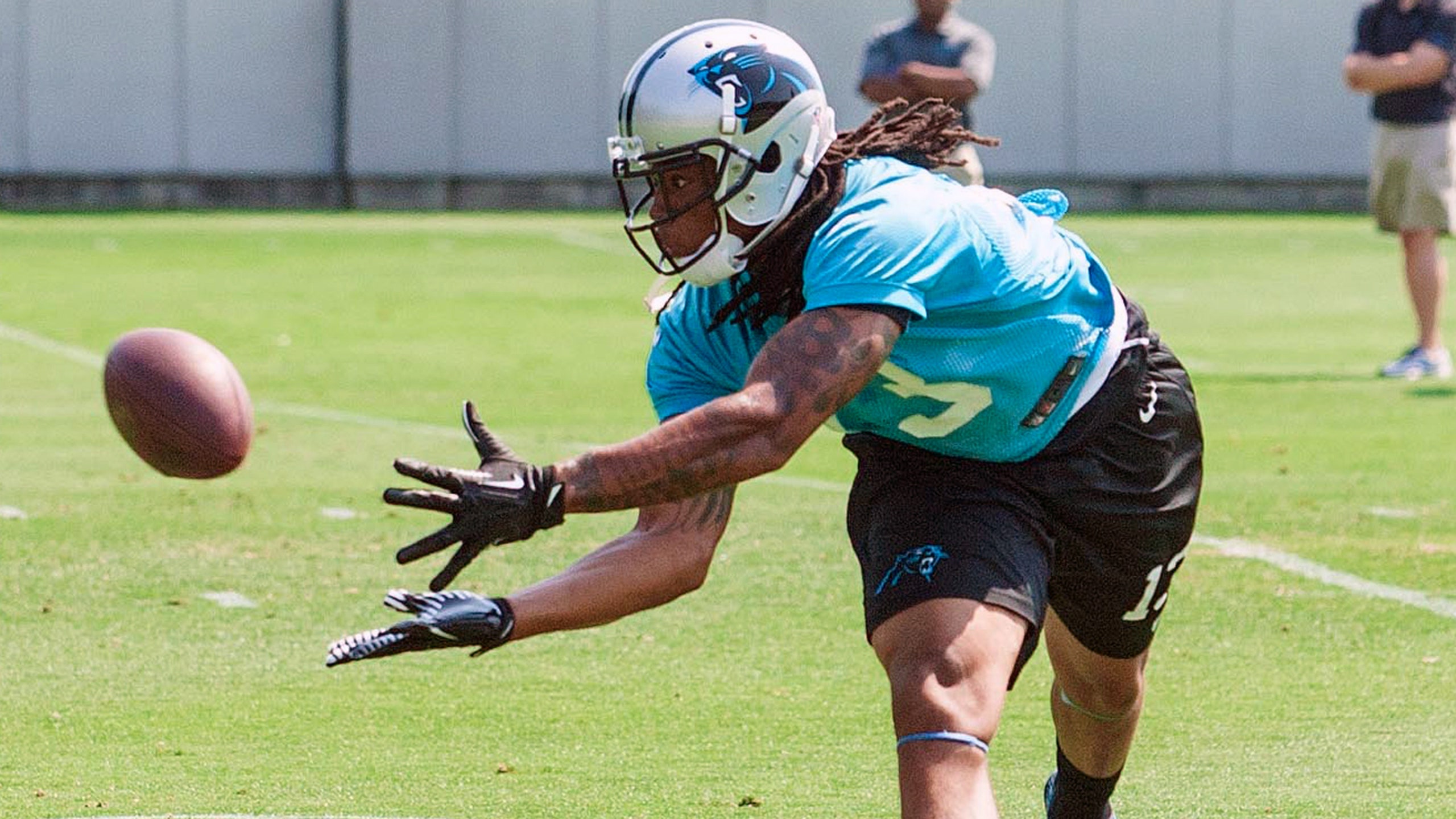 Panthers' first-round pick WR Benjamin returns to practice
BY foxsports • August 2, 2014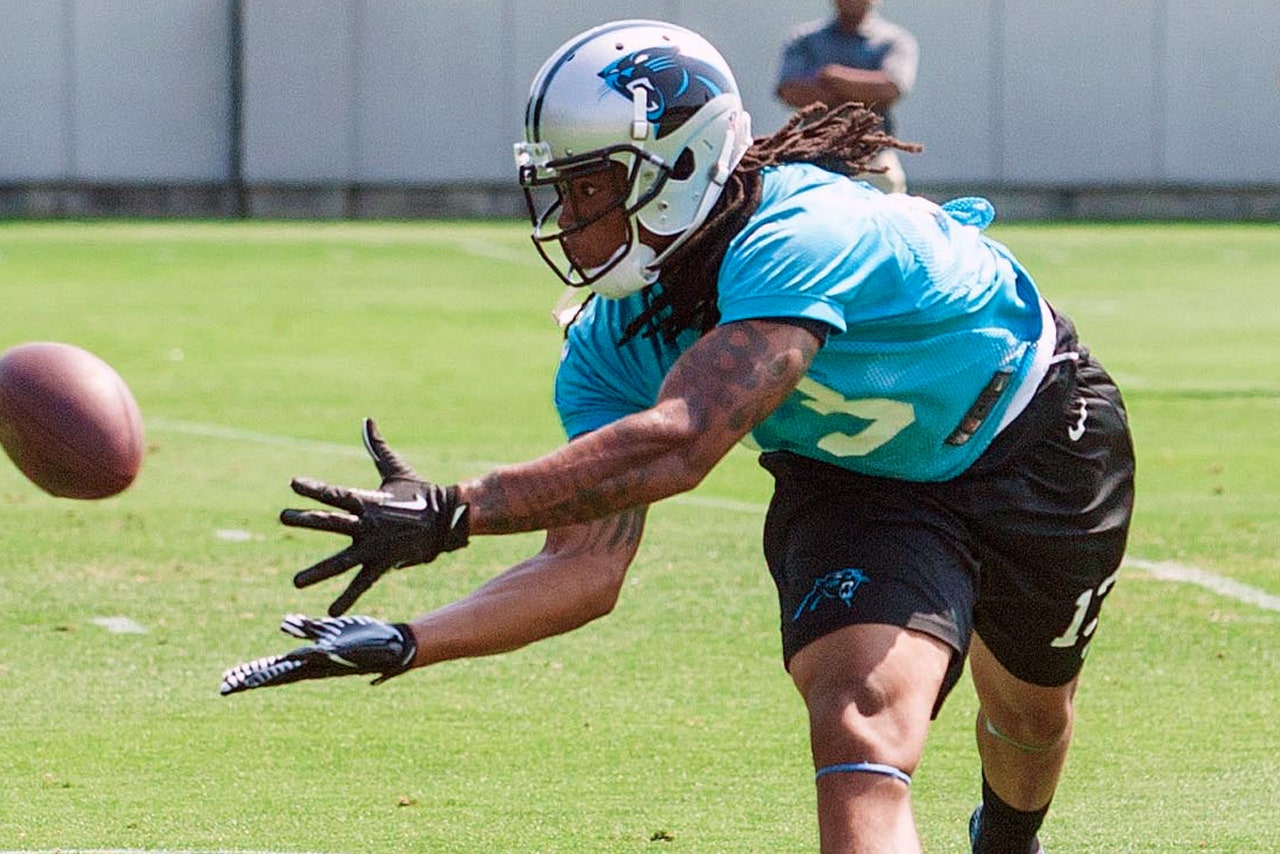 SPARTANBURG, S.C. -- Rookie wide receiver Kelvin Benjamin was back at practice Saturday morning making big plays for the Carolina Panthers.
Benjamin showed no lingering signs of a bone bruise in his left knee that kept him out of five days of practice.
He made several nice catches -- one on a leaping grab in traffic on a deep ball along the left sideline and another on a crossing route.
"It felt great," Benjamin said of his knee afterward, adding that he felt no pain. "I missed a couple of practices so that was a downfall to me. But to get back out there and continue where I left off felt good."
Coach Ron Rivera said Benjamin continues to impress him and the rookie picked up where he left off before the injury.
"Yes he did, and that was very pleasing," Rivera said. "It was a lot of fun to watch that."
Benjamin, the team's first-round draft pick, eased back into practice Saturday at Wofford College. He wore a compression sleeve on his left leg, but didn't appear to have any trouble moving and running routes.
By the end of practice he was making leaping catches as he continues to be Newton's favorite option in camp.
Benjamin, 23, had been working with the first team alongside Jerricho Cotchery when he banged his knee against the ground in a practice last Sunday. The knee swelled up and the team sent him to have a precautionary MRI on Monday, but the tests revealed no structural damage.
"You see a guy who is very, very confident, very comfortable with who he is," Rivera said of Benjamin. "It's funny, to watch him in meetings and see him. ... You wonder because he's so young. But then everything he's seeing and writing down, he's transferring it right back onto the field."
Benjamin's most impressive catch of the day came when he went up to get a pass between two defenders.
He said he doesn't feel as if he can be stopped on that type of play.
"It was always taught to go get the ball at its highest point," Benjamin said.
Benjamin caught 54 passes for 1,011 yards and 15 touchdowns last year for Florida State, including the winning touchdown against Auburn in the national championship game.
---
---