Not so fast, Atlanta: This stat says the Super Bowl won't be like the NFC Championship
BY Chris Chase • January 22, 2017
The Atlanta Falcons blew out the Green Bay Packers, 44-21, in Sunday's NFC Championship game, a virtuoso performance that showcased one of the most prolific offenses in NFL history. No matter who wins the AFC title game and how they win it, the Falcons looked so unstoppable in shutting down Aaron Rodgers and Green Bay's eight-game winning streak that it's hard to imagine anyone but Matt Ryan holding the Lombardi Trophy two weeks from tonight to bring Atlanta just its second sports championship ever.

But not so fast my friends. Winning championship games in a blowout has not been a sign of good things to come in the Super Bowl. In the past 20 years, four NFC championships have been decided by 20 or more points. None of those victorious teams went on to win the Super Bowl.

Last year, Carolina rolled over Arizona 49-15 and entered Super Bowl 50 as five-point favorites over Peyton Manning and the Denver Broncos. The game was a snooze. Back in 2006, the Bears beat the Saints by 25 and lost two weeks later in Peyton Manning's first Super Bowl win (with the Colts). A year before that, Seattle won the NFC championship over Carolina, 34-14, a result that didn't help it against the Steelers in Super Bowl XL. And in 2000, the Giants scored the biggest rout in NFC Championship game history -- shutting out the hard-luck Vikings 41-0. New York would then lose to Ray Lewis and the Ravens.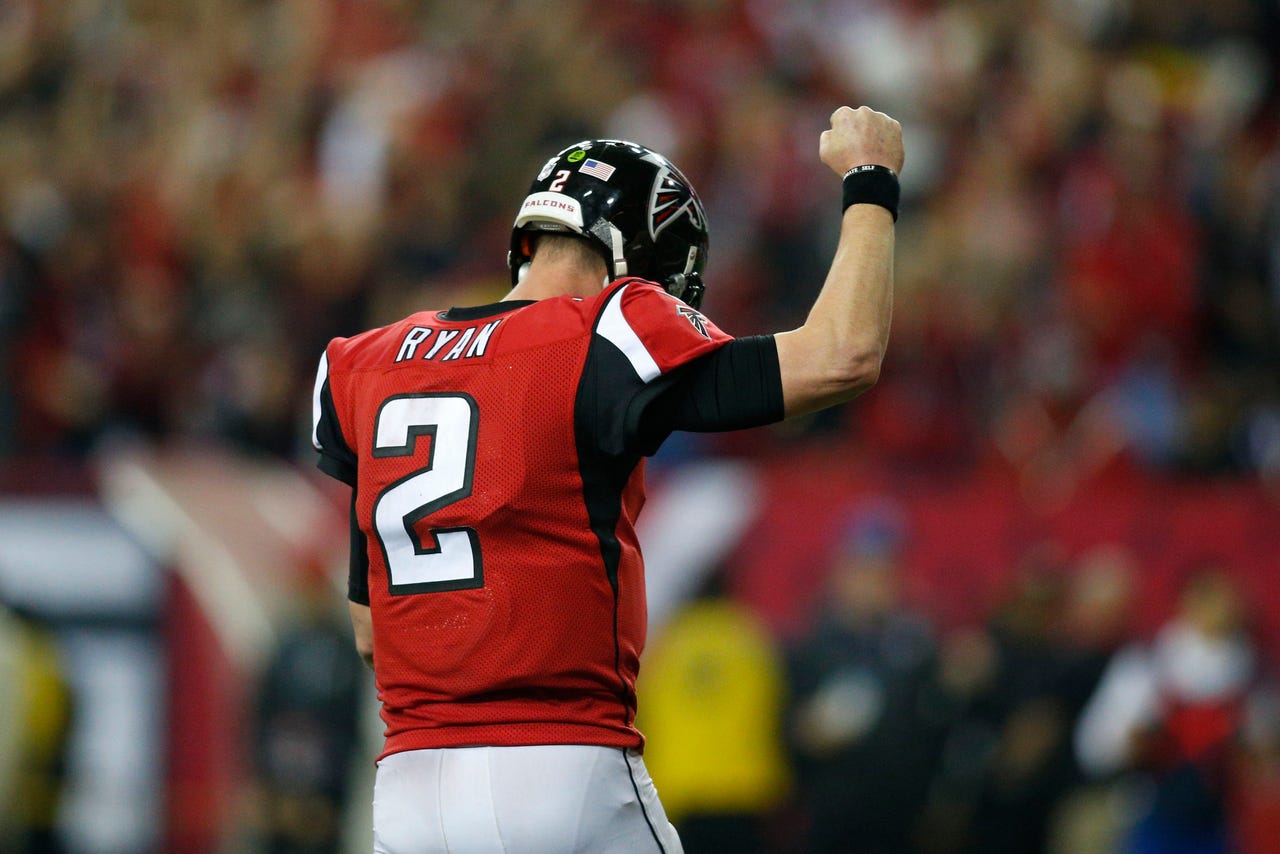 Overall, NFC teams are 5-7 in the Super Bowl after a 20-plus-point win in the conference title game. AFC squads winning by the same margin are 2-3. The Patriots wrecked the Colts 45-7 two years ago in the Deflategate game and then, of course, went on to win the Super Bowl. That's the only time in the past quarter-century an AFC Championship game has been decided by 20 or more points. The only other AFC team to win after a 20-plus-point victory in the championship game was the 1978 Steelers, who beat a Cowboys team that won its championship game by 28 points.

The biggest championship game blowout was when Buffalo beat the Raiders 51-3 to get to Super Bowl XXV. They lost to the Giants, wide right.

Atlanta also became the fourth team in NFL history to score 44 points or more in a championship game (in either conference). Only one of those won the Super Bowl -- those '14 Pats.


---
---