National Football League
National Football League
Mock Draft 3.0: QBs may go quickly
Published
Jan. 21, 2013 12:00 a.m. ET

We're down to just two teams remaining, which means there are 30 NFL fanbases solely focused on the two months following February's Super Bowl. Free agency starts in March and the NFL Draft is in April. By May, just about every fan — of every team — will begin finding ways to convince themselves that a Super Bowl run in 2013 is more than just a possibility. That's the true beauty of the NFL. There is no offseason and there's always next year.
The draft is still more than two months away, but at least we know who'll be coaching and making the front office decisions for each team. With all that in mind — and acknowledging that this is before the Senior Bowl, before the NFL Scouting Combine and before the pre-draft workout period — here's my latest mock draft. Consider this the pre-Senior Bowl mock. Based on this week's practices in Mobile, much of this could change.
1. Kansas City Chiefs: Luke Joeckel, OT, Texas A&M
Andy Reid's going to bring some fresh air and new life to Kansas City. And though the Chiefs are due for a change at the quarterback position, I'm just not sure that quarterback is in this draft. Make no mistake about it — there's no Andrew Luck or Robert Griffin III in this 2013 draft class. Joeckel — not even ranked in the top 10 of some of the other mock drafts — is one of the most promising offensive tackles to enter the league in the past five years. Very athletic. Nimble. He was fantastic in Mike Sherman's scheme and even better in Kliff Kingsbury's. This may not inspire the fanbase, but it's a franchise cornerstone. There's talent in Kansas City. Now, there's an offensive guru as the head coach, too. They're a veteran QB away from being relevant.
2. Jacksonville Jaguars: Bjoern Werner, DE, Florida State
Of all the head coaching hires this offseason, only one saw a defensive mind get the gig. Enter Gus Bradley, the former defensive coordinator for a good Seahawks team the past four years under Jim Mora and Pete Carroll. The Jaguars defense had a league-low 20 sacks on the year. Werner's a 6-foot-4 junior with quickness and strength. His 13 sacks led the ACC in 2012 and he is the current NCAA active leader in sacks with 23 1/2. And that's with another year of eligibility left. If Bradley wants to rebuild the defense from the inside out, Werner's a great place to start.
3. Oakland Raiders: Jarvis Jones, OLB, Georgia
The Raiders haven't made the biggest headlines this offseason, but I really liked the hiring of Greg Olson as offensive coordinator in Oakland. The Raiders will scrap the Greg Knapp-led zone blocking run scheme and go back to being a downhill, power running squad with Darren McFadden. Jones was a star in college and may end up being the top player on my draft board in April. Reggie McKenzie and Dennis Allen didn't have a first round pick a season ago. This year, they hit a home run with Jones.
4. Philadelphia Eagles: Dee Milliner, CB, Alabama
Pegging a first round pick to the Eagles is like pinning a tail on a donkey at this point in the process. All questions are obviously on the offense and what new coach Chip Kelly plans to do with the quarterback decision. But Kelly and Howie Roseman have not publicly made any statements about the future of Michael Vick, Nick Foles, or this selection. Until then, I'm going to focus on the defense, an even more disastrous unit than the offense in 2012. Nnamdi Asomugha's best days are behind him, Dominique Rodgers-Cromartie can't tackle, and the rest of the corners are just guys. Milliner isn't just a guy. He's the next in a long line of great Alabama corners to enter the NFL Draft. He'll be a good fit in Philly.
5. Detroit Lions: Barkevious Mingo, LB, LSU
For all the great defensive talent on the roster in Detroit, the unit still didn't get the job done in 2012. Ndamukong Suh and Nick Fairley both had big 2012 seasons, but there's room for another skilled pass rusher. At 6-foot-4, 245 pounds, Mingo — the owner of the best name in college football — can play either the at defensive end or outside linebacker. A talented kid, who has played in several big games, could make an immediate impact in Detroit.
6. Cleveland Browns: Tyler Wilson, QB, Arkansas
Browns fans, please don't scratch your heads and pull the plug out of your computers just yet. Hear me out on this one. Yes, Cleveland drafted a quarterback in the first round a season ago. And sure, there are other pressing needs. But Tyler Wilson is the real deal and is the type of quarterback that can turn around a franchise that's been idle for so many years. Norv Turner won't fail with grooming a quarterback and if there's any college coach that can help mold and develop a kid at the NCAA level, it's Bobby Petrino. Wilson is a 6-foot-2, athletic, smart kid who went through the ups and downs of last year in Fayetteville. He's been through adversity. He's the number one quarterback on my big board. This, to me, is a perfect match.
7. Arizona Cardinals: EJ Manuel, QB, Florida State
By the time the Senior Bowl, the combine, and all the pre-draft second, third, and fourth guessing is done — EJ Manuel will leap over Matt Barkley, Tyler Bray, Geno Smith, Ryan Nassib and all the rest of the other quarterbacks ranked above him on other mock drafts. Bruce Arians is going to bring a new and innovative offense to Arizona, and though the offensive line needs to be addressed, Arians goes with a quarterback and a fresh new start in the desert. Manuel has the height, athleticism, experience, and  leadership to be a great quarterback in this league. Seeing all the new wrinkles, formations, and possibilities he used in Indianapolis and what other coordinators did in Seattle, Washington, and San Francisco this season — Manuel is the guy. I could be wrong — I've been wrong many times before — but I like the Florida State kid's game in the pros more than Geno Smith or Matt Barkley's.
8. Buffalo Bills: Ryan Nassib, QB, Syracuse
Shocked to see Nassib this high? Don't be. And no, this isn't just linking Nassib to the Bills because of the Doug Marrone connection (though that certainly doesn't hurt). When it's all said and done and it's draft weekend, Nassib is going to be a hot commodity. He's got the smarts, physical tools and in this case — he's played in cold weather. Are the Bills really going all in on Syracuse football? I know, it's not quite Alabama. But I like Nassib and I love the fit in Buffalo, a team I'm (still) convinced is just a few more young pieces away from being a contender.
9. New York Jets: Alec Ogletree, OLB, Georgia
This selection won't make the Jets fans in Radio City Music Hall jump for joy or do flips, but it would be one certainly to give a passing grade for. The Jets' 3-4 defense lacked any pass rush bite a season ago. Aaron Maybin was a bust and despite some flashes from rookie Quinton Coples, there wasn't much to get excited about for 2013. Ogletree is the real deal. A converted safety, he's played both the inside and outside linebacker positions, too. This may be a bit higher than others have the uber-athletic talent going, but his stock will only improve after the combine.
10. Tennessee Titans: Ezekiel Anzah, DE, BYU
A freakishly athletic defensive end, more than one NFL player personnel man has told me they see some Jason Pierre-Paul in Anzah. He's raw, young, and a naturally gifted athlete. Tennessee's pass rush and run defense still needs to improve. Desperately. This is a bit of a roll of the dice, but the upside greatly outweighs the risk.
11. San Diego Chargers: Eric Fisher, OT, Central Michigan
Fisher is a surprisingly athletic 6-foot-7, 310-pound tackle who can likely play either on the left or the right. The Chargers have a new head coach, new offense and a new mindset coming into 2013. Giving Philip Rivers a reliable, big body to block for him on either the left or the right side of his offensive line is a wise move.
12. Miami Dolphins: Justin Hunter, WR, Tennessee
This is no slight to Cal's Keenan Allen, the top-rated wide receiver on many other draft pundits' boards, but Hunter will be the first wideout taken in April's draft. Miami's offense played much better in 2012 than many of us expected last summer. This offseason, the front office should look to surround Ryan Tannehill with a few weapons. In 2012, Hunter led Tennessee in receptions with 73, receiving yards with 1,083, and touchdowns with nine. At 6-foot-4 and 210 pounds, he has the size and speed to be a No. 1 NFL wide receiver. He's a top 15 guy in my eyes.
13. Tampa Bay Buccaneers: Johnthan Banks, CB, Mississippi State
Tampa Bay hit the jackpot with their first three draft picks a season ago, nailing home runs with Mark Barron, Doug Martin and Lavonte David. Banks — whose name is spelled Johnthan, not Johnathan — is the second-best cornerback in this year's draft. Tampa Bay was stout against the rush this season and awful against the pass. Ronde Barber isn't getting any younger and there's not much depth behind him at cornerback. Banks is 6-foot-1, 190 pounds and can match up with receivers a bit bigger than him. A solid pick here for the Bucs.
14. Carolina Panthers: Johnathan Hankins, DT, Ohio State
Hankins could be the first top 10 pick out of Ohio State since Vernon Gholston went No. 6 overall to the Jets in 2007. Hopefully, he'll have a better NFL career. Hankins, who has been slated anywhere from the teens to the second round, would be a good fit in Carolina. He occupies blockers, and though listed at 322 pounds, he is likely a bit heavier. He can step up and contribute right away for the Panthers in 2013.
15. New Orleans Saints: Eric Reid, FS, LSU
The Saints gave up more yards than any team in NFL history this season. Reid, a 6-foot-2 safety who can both lay the wood and defend against the pass, could be a mid-first round steal. A star at LSU, Reid would make the move from Baton Rouge to New Orleans. He may also make the transition from safety to cornerback.
16. St. Louis Rams: Keenan Allen, WR, California
Though the Rams spent an early second round pick on wideout Brian Quick out of Appalachian State in 2012, they go with another wide receiver in 2013. At 6-foot-3 and 210 pounds, Allen has the size to be a reliable go-to No. 1 in the pros. He was a star at Cal despite anemic quarterback play.
17. Pittsburgh Steelers: Manti Te'o, LB, Notre Dame
Do I think this bizarre Internet love romance seriously damaged Manti Te'o's draft stock? Perhaps. Put him on the right team, in the right defense and in the right locker room and it'll all be an afterthought once actual football is being played. I can't imagine a better place for the kid than Pittsburgh. Larry Foote's played well in the middle, but the Steelers could use a blue-chip inside linebacker talent for their aging linebacker corps. Jason Worilds, LaMarr Woodley and Lawrence Timmons are going to be three-fourths of that unit for years to come. Te'o would be a great final piece to that puzzle.
18. Dallas Cowboys: Chance Warmack, G/C, Alabama
Though you won't read this many places, Tony Romo had his best year as a pro in 2012. He did so playing behind a terrible offensive line. Doug Free hasn't been the player the Cowboys thought he'd be when they rewarded him with a big contract and Tyron Smith seemed to be called for a false start on every other play from scrimmage this season. Injuries stung, but there needs to be more good, young linemen protecting Romo. Warmack can play guard or center and he can play them in the big leagues right now. Not as sexy as some of Jerry's usual picks, but a solid one.
19. New York Giants: Damontre Moore, Defensive End, Texas A&M
There will be a lot of decisions to be made with the Giants defense this offseason. Osi Umenyiora, Kenny Phillips, Justin Tuck and Corey Webster all might not be returning in 2013. Moore's a 6-foot-4 terror off the edge whose 12 1/2 sacks were tied for second in the nation in 2012. He led the Aggies in just about every defensive statistic last season and has the look of a pro defensive end. The Giants can always add more pass rushing talents and Moore would be a steal at 19.
20. Chicago Bears: D.J. Fluker, OT, Alabama
Jay Cutler has one year left on his current contract. If he's going to even come close to his full potential as a pro, he needs an offensive line blocking for him. The pass protection wasn't laughable this season — it was miserable. Fluker's a versatile blocker who can play on either side. Marc Trestman's going to be creative, different, and successful in building an offense around Cutler's skillset. It'll be a waste if the offensive line plays like it did in 2012. Fluker's a start in the right direction.
21. Cincinnati Bengals: Alex Okafor, DE, Texas
Defensive end Michael Johnson had a big year in 2012, but is set to become a free agent this spring. Okafor would be a great fit in Mike Zimmer's 4-3 scheme. Though not the name his teammate Jackson Jeffcoat was at Texas, Okafor went from a special teams standout in his freshman season to a defensive force in his last two years. Capable of playing defensive tackle or defensive end, he'd be a nice addition to an already dangerous Bengals defensive line.
22. St. Louis Rams (from Redskins): Geno Smith, QB, West Virginia
If Smith slips to the bottom third of the draft, a team is going to pounce — regardless of whether they need a quarterback or not. Don't be shocked if a team trades up to grab him here, but St. Louis has the luxury of two first round picks. Sam Bradford is a fine quarterback, but he's not untouchable. If Smith is still on the board at 22, why not?
23. Minnesota Vikings: John Jenkins, DT, Georgia
I'm a big fan of Jenkins, the highly touted Juco transfer who became Georgia's 3-4 defensive cog in the middle in 2012. Huge, fairly nimble and full of potential, he may work better in a 3-4 than Minnesota's 4-3. Either scheme works, though. Jenkins can't play every down, but — think Terrence Cody in Baltimore — when he's on the field, he can make a difference.
24. Indianapolis Colts: Jesse Williams, DT, Alabama
Bruce Arians goes to Arizona, but Pep Hamilton — Andrew Luck's former offensive coordinator at Stanford — replaces him as the new Indianapolis offensive coordinator. Regardless of who's running the offense, Indy goes defense in the first round this year. The Colts drafted offensive players with 11 of their 12 draft picks a season ago. Now, they go defense. A big defensive tackle, who can man the nose tackle spot in Indy's 3-4, Williams is a versatile Australian-born big man who anchors college football's most feared defensive unit. At 6-foot-3, 320 pounds, he'd be a nasty addition to Indy's defensive line.
25. Seattle Seahawks: Tavon Austin, WR, West Virginia
Russell Wilson silenced all of his critics (including me) who thought he was too small, didn't have a big enough arm and wasn't worthy of a third round pick in 2011 (me, me, me) this season. Austin would be an incredible addition to the Seattle offense. With the new free-access receivers getting off the line, dynamic slot guys like Austin become all the more dangerous. He's a lightning rod. This is Percy Harvin Part II. Sidney Rice, Golden Tate and Austin would make for quite a trio.
26. Green Bay Packers: Dion Jordan, DE/OLB, Oregon
The Packers spent their first six draft picks of 2012 on defensive players. I think they'll go that route again if Jordan's on the board. I was a big fan of Aldon Smith coming out of college. Jordan reminds me a lot of Smith.
27. Houston Texans: Terrance Williams, WR, Baylor
What was made glaringly obvious towards the end of Houston's 2012 season was that the Texans didn't have a dangerous second threat at receiver. Andre Johnson had a strong season, but the offense won't take the next step if one of the young guys — Devier Poser, Lestar Jean, someone — makes the leap next year. Add Terrance Williams to the mix. The 6-foot-2 speedster led the nation in receiving yards despite working with a new quarterback and without Kendall Wright alongside of him. Good fit here.
28. Denver Broncos: Sharrif Floyd, DT, Florida
A native of Philadelphia and one of the top-rated high school recruits a few years ago, Floyd had a breakout 2012 campaign for the Gators. A 6-foot-3, 305-pound terror, Floyd led Florida with 11 tackles for loss this season. He only had one sack, but was a force to be reckoned with. Denver adds another young talent on the defensive side of the ball.
29. New England Patriots: Matt Elam, S, Florida
The Patriots' defensive backfield improved greatly over the second half of the season, but still needs more playmakers. Elam was a highlight-reel regular in his time with the Gators, but he also has the fundamentals down. NFL safety Abe Elam's younger brother, Matt is a high-energy, high-impact guy. He's 5-foot-10, 210 pounds, and can both play against the run and the pass.
30. Atlanta Falcons: Xavier Rhodes, CB, Florida State
Rhodes is a 6-foot-1, 220-pound big corner who flirted with leaving school early a year ago. He had a strong 2012. He's a borderline first-second round talent. The Falcons took another flashy cornerback out of Tallahassee a few years back in the first round. His name was Deion Sanders. That's not a fair comparison. Sorry, Xavier.
31. Baltimore Ravens: Sheldon Richardson, DT, Missouri
The Baltimore defense needs to get younger at every position, including the defensive line. Teams ran all over the Ravens during the regular season, though the team picked it up in the playoffs. Richardson is a 295-pound run stuffer who can get to the quarterback. He had 10 tackles for a loss and was Missouri's first-ever All-SEC performer in 2012.
32. San Francisco 49ers: Eddie Lacy, RB, Alabama
Just what the NFL needs — another weapon in the San Francisco backfield. Lacy's big coming out party was a dominant performance in the BCS Championship Game. Put him in the same backfield with Frank Gore, Kendall Hunter, LaMichael James and Bruce Miller — and watch out. Oh yeah, there's also that Kaepernick guy.
Disagree with who Peter Schrager has your team taking? Let him know about it. Email is PeterSchrager@gmail.com and can be reached on Twitter @Pschrags.
---
---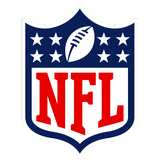 Get more from National Football League
Follow your favorites to get information about games, news and more
---