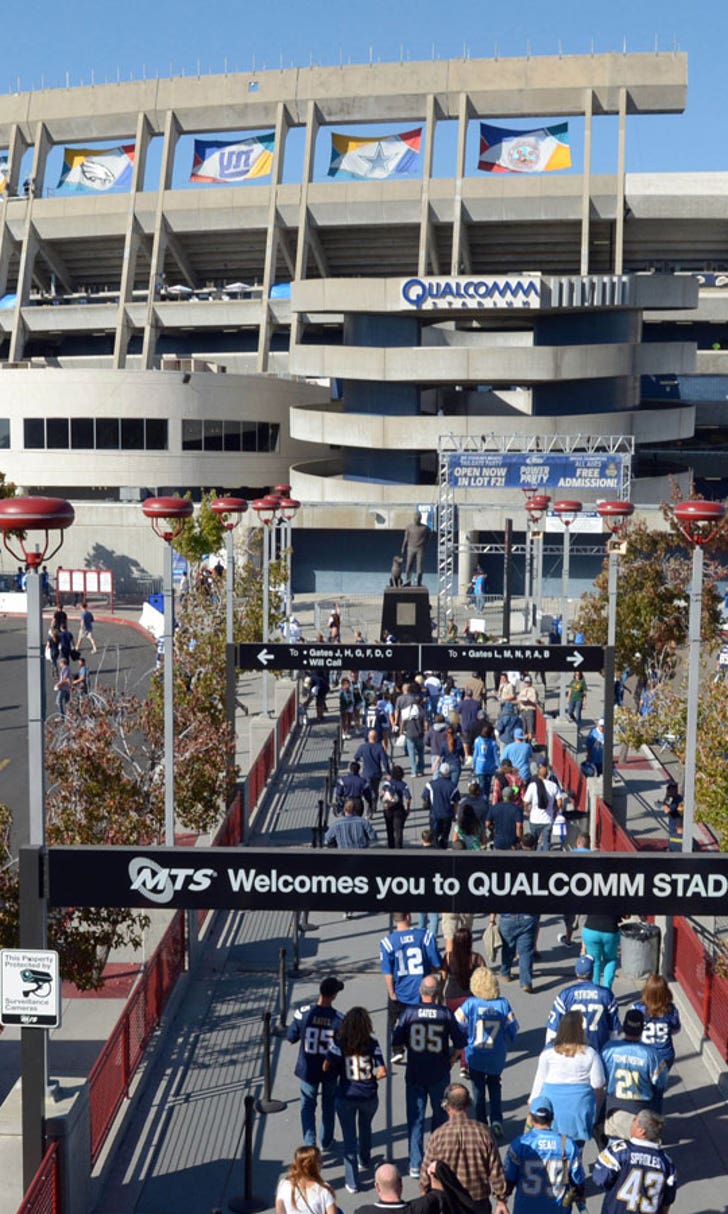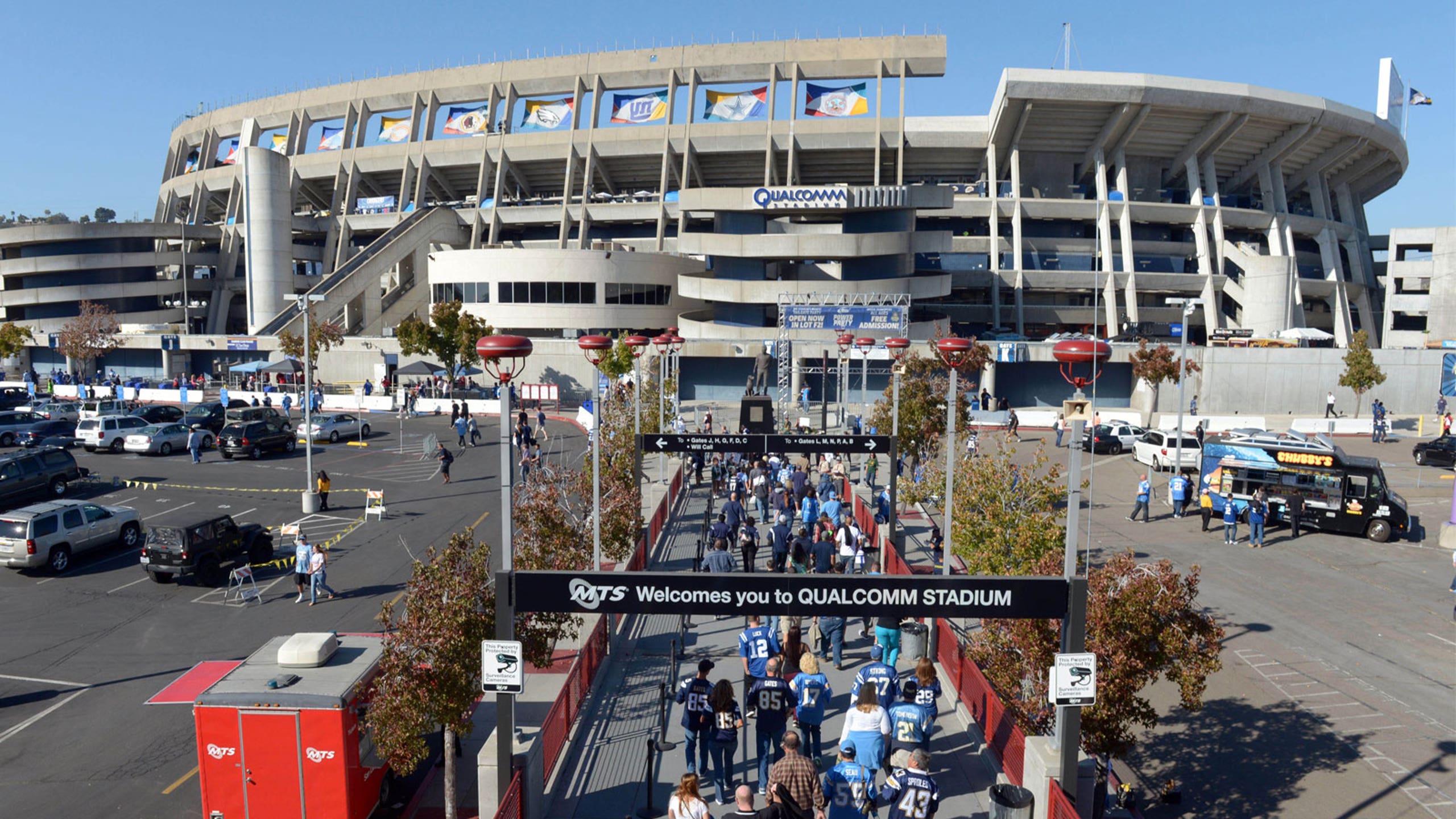 Mayor questions whether Chargers want to stay in San Diego
BY foxsports • June 17, 2015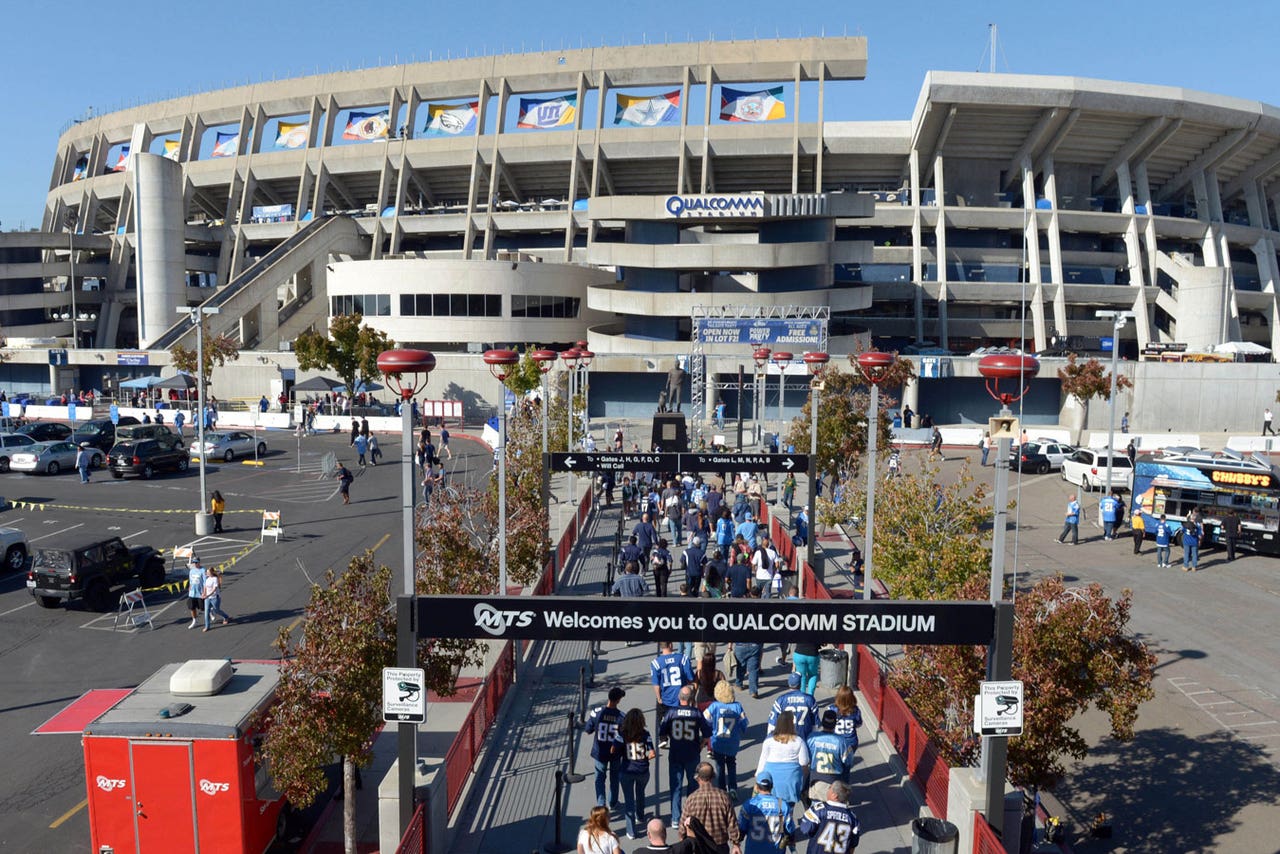 Mayor Kevin Faulconer on Wednesday questioned whether the Chargers were serious about staying in San Diego as the strained relationship between the city and the NFL team hit a new low amid negotiations over a new stadium.
Faulconer's uncharacteristically angry public words came one day after the team shot down the mayor's trial balloon for a city election this year on financing a stadium, dealing a blow to San Diego's efforts to prevent the Chargers from moving to Los Angeles. The team said the mayor's proposal wouldn't satisfy state election and environmental laws.
The Chargers and Oakland Raiders plan to jointly build a $1.7 billion stadium in the Los Angeles suburb of Carson, one of two proposals to return an NFL team to the nation's second-largest city after a two-decade absence. St. Louis Rams owner Stan Kroenke is part of a group planning to build a nearly $2 billion stadium in the city of Inglewood.
"Across our region fans are asking if the Chargers have any intention to stay in San Diego," Faulconer said at a news conference.
The mayor and other regional officials struck an upbeat tone after a third round of negotiations Tuesday, but the mood soured after Chargers special counsel Mark Fabiani said the city's suggestion to perform an environmental review, followed by an election, was unworkable.
"The various options that we have explored with the city's experts all lead to the same result: Significant time-consuming litigation founded on multiple legal challenges, followed by a high risk of eventual defeat in the courts," Fabiani said in a statement Tuesday. He did not immediately respond to a request for comment Wednesday.
The city says it can finish an environmental review by Oct. 1 and hold an election Jan. 12, around the time that the league may start considering applications for teams to move to Los Angeles.
City Attorney Jan Goldsmith acknowledged the timetable was short -- environmental reviews typically take 12 to 18 months, he said -- but he said the task would be less demanding if the team agreed to build on the site of Qualcomm Stadium, where the team currently plays. In May, an advisory panel to the mayor proposed a $1.3 billion stadium there.
The latest salvos left doubt about when the two sides would meet again and, if they did, what they would discuss. Fabiani was quoted in The San Diego Union-Tribune saying talks were "going nowhere."
Faulconer said the team has declined to discuss financial terms. "You cannot sincerely claim to act in good faith if you won't even discuss dollars and cents," he said.
San Diego County Supervisor Ron Roberts, who appeared alongside the mayor, said, "Right now it appears like the Chargers are running the clock out on us and we're not being left with a lot of options."  
---
---