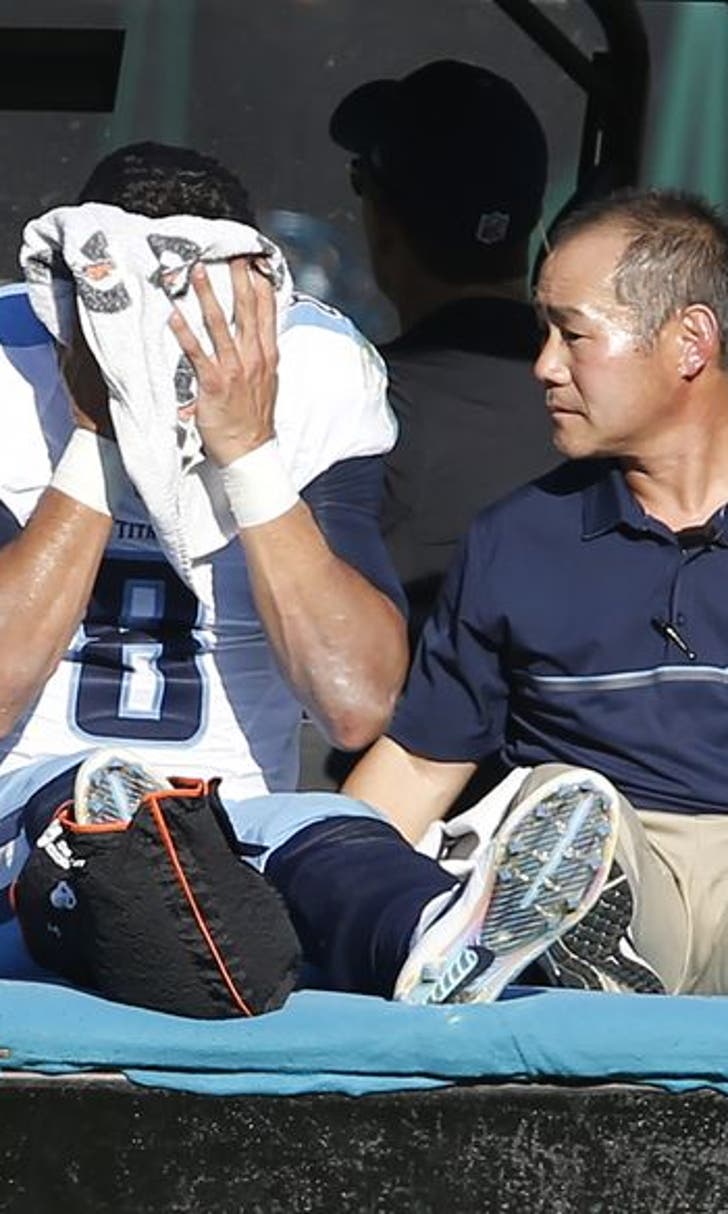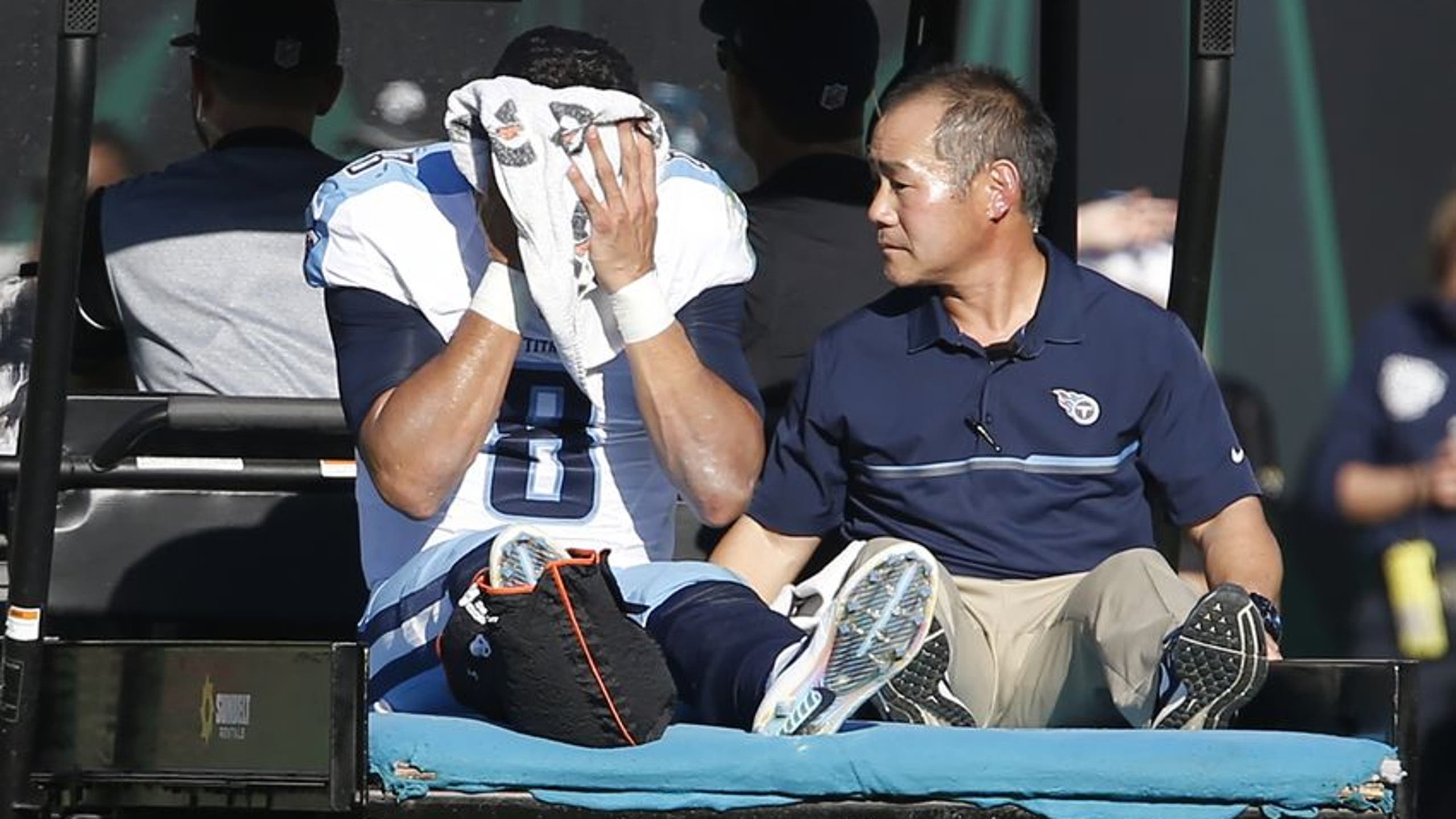 Marcus Mariota injury update: Titans QB sufferes broken fibula
BY Fansided and John Buhler/Fansided • December 24, 2016
Tennessee Titans franchise quarterback Marcus Mariota has suffered a broken fibula after being sacked by Jacksonville Jaguars defensive end Sheldon Day.
Whatever could go wrong did go wrong for the Tennessee Titans on Christmas Eve. Not only did the Titans lose to the toothless Jacksonville Jaguars 38-17, but they have lost starting quarterback Marcus Mariota for the season.
Mariota was sacked by Jaguars defensive lineman Sheldon Day from behind and broke his fibula. Titans head coach Mike Mularkey said this at his press conference after the brutal defeat down in Jacksonville.
With this loss, the Titans fall to 8-7 and will have to play the rival Houston Texans for the AFC South division title at home next week. Houston plays the Cincinnati Bengals at home on Saturday night. The Texans are 8-6 on the season and have the head-to-head tiebreaker over the Titans.
With Mariota out for next Sunday's game against the Texans and the AFC Playoffs should the Titans qualify, that means veteran NFL backup quarterback Matt Cassel will start the remaining games for the Titans.
Cassel has seen his best days of NFL football behind him. The only thing going for him and the Titans is that the Texans have had their own issues at starting quarterback. Brock Osweiler was benched in Week 15 against the Jaguars in favor of his backup Tom Savage.
Savage has the belief of the Houston locker room, but he is very much an unproven quarterback at the professional level. While Cassel can't win a playoff game for the Titans, he can beat a first-year starter in their head-to-head matchup in Nashville on New Year's Day. Having Mariota out for the seasons is a devastating blow for the Titans organization.
More from FanSided
This article originally appeared on
---
---