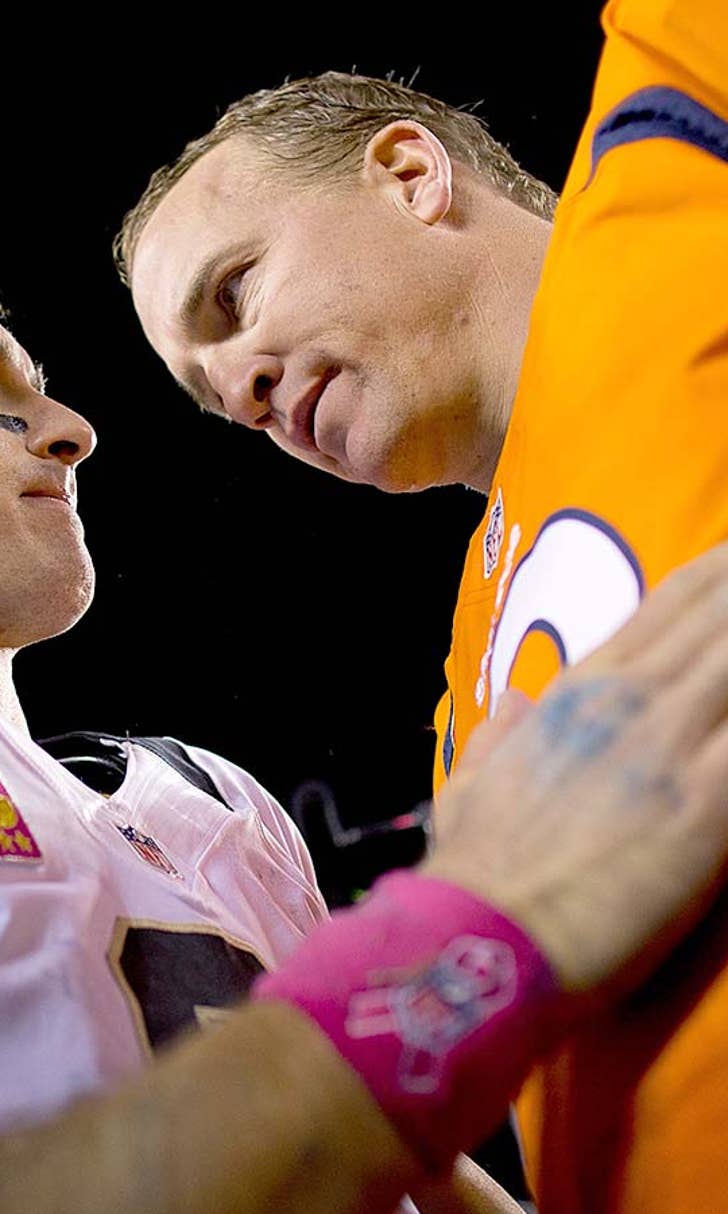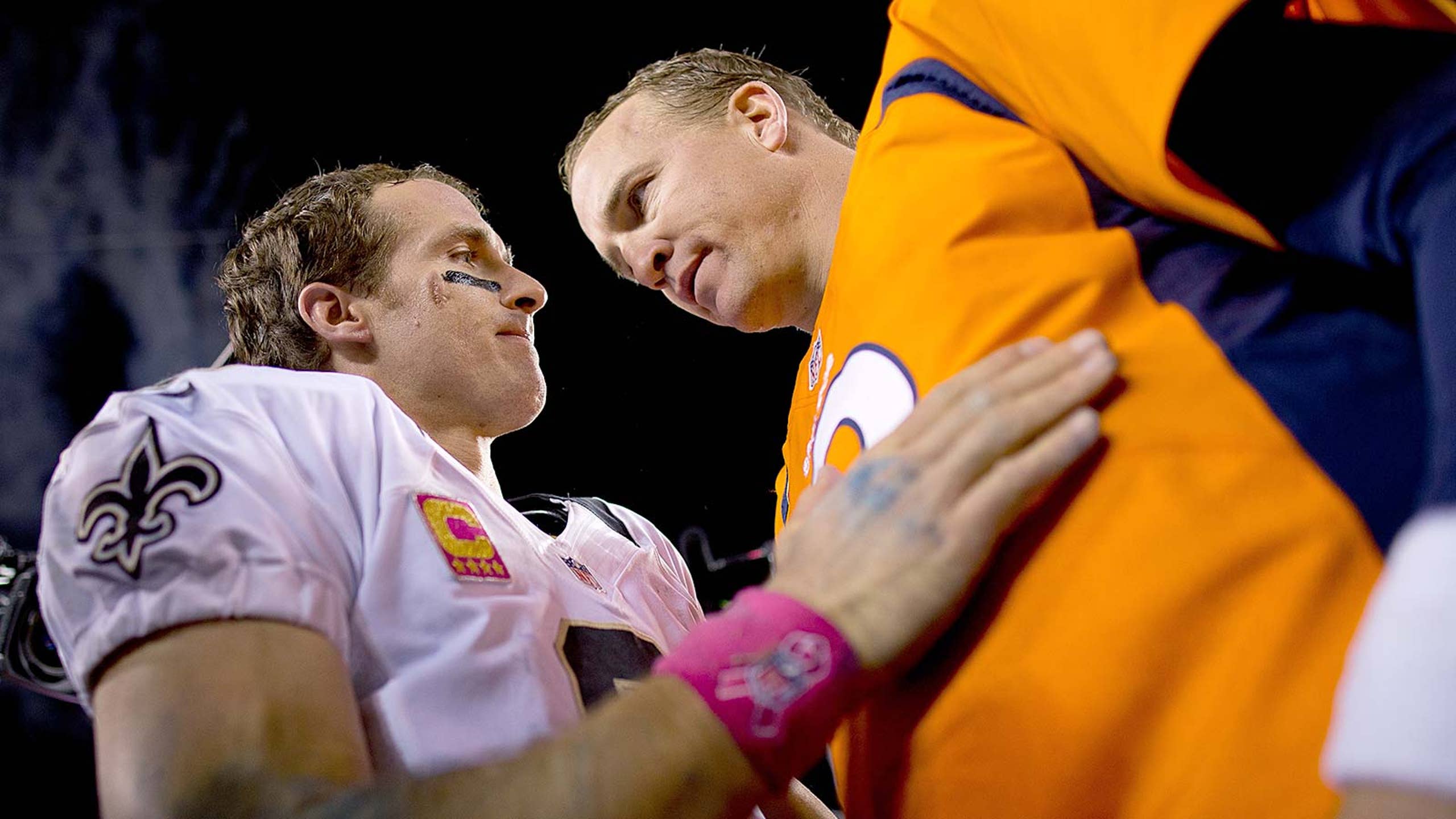 Manning, Brees in rarefied air as free-agent signings
BY foxsports • January 8, 2014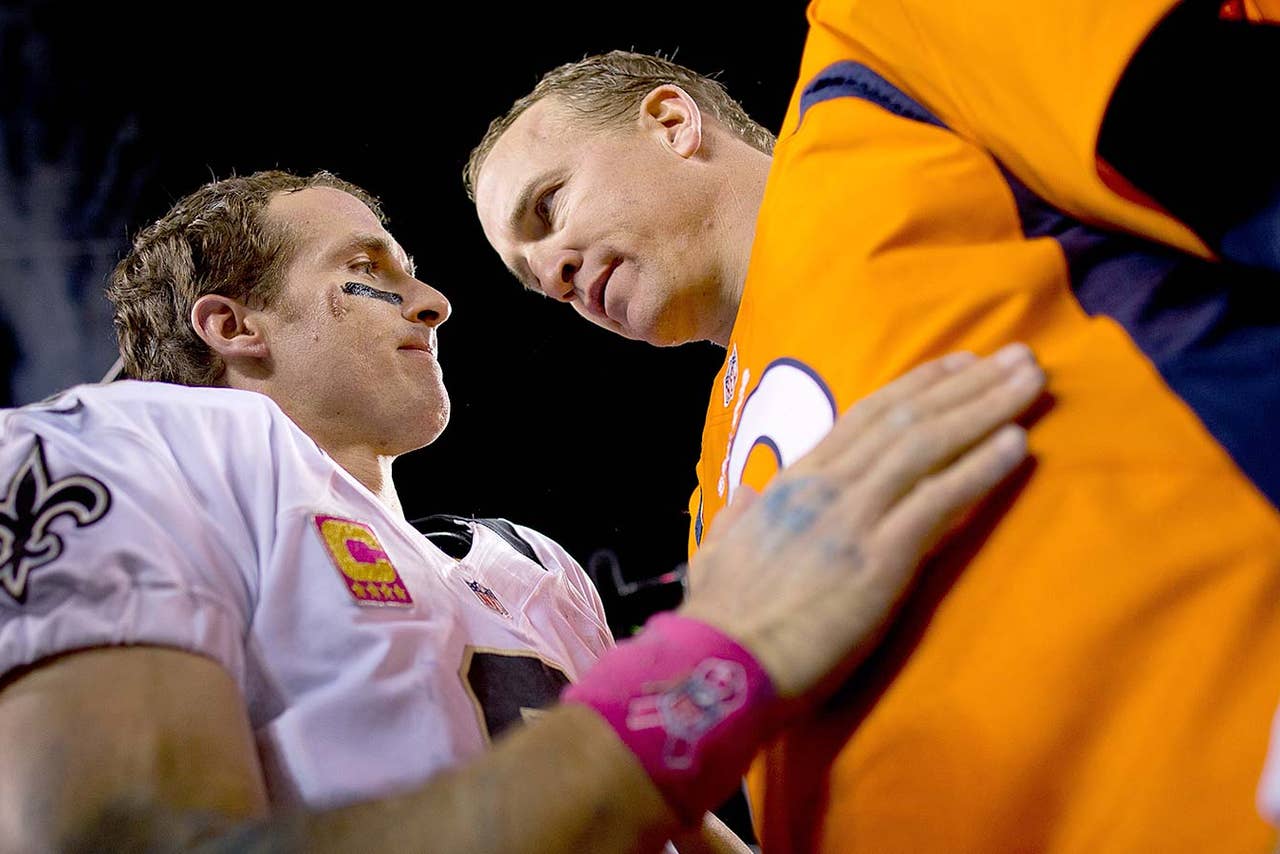 There's still work to be done. But if Peyton Manning manages to bring the Lombardi Trophy back to Denver for the first time since John Elway's repeat performance a decade-and-a-half ago, it'll raise the question: where does Elway's signing of Manning rank in the greatest free-agency moves of all time?
I'm not particularly interested in the precise hierarchy, because that's grabbing at straws, but it seems uncontroversial to say that it would be a top-echelon move, the kind of thing that shows Elway to be as savvy and able a front-office exec as he was effective a quarterback.
What might be more interesting, though, than considering the exact historical significance of Manning going to Denver after being released by the Colts is to compare it to its closest recent historical precedent.
In 2005, Drew Brees was coming off the best season of his career, which up until that point had been undistinguished. In his first three seasons as an NFL quarterback, Brees threw 29 touchdowns vs. 31 interceptions, with a sub-60-percent completion rating and a 10-17 record. It's easy to forget about this now that he's a Super Bowl-winning, former-record-holding quarterback, but Brees was bad enough that the Chargers opted to trade Eli Manning's rights for the rights to Philip Rivers in the 2004 draft.
Then, in 2004, Brees — who might not have even started the season if Rivers hadn't held out — turned the corner, leading the Chargers to an 11-4 record, completing 65.5 percent of his passes, throwing 27 touchdowns to only seven interceptions, and winning Comeback Player of the Year.
The dilemma the Chargers were presented with at this point — two young, talented quarterbacks who both deserved to start — was solved when Brees tore his labrum in the last game of the season.
His contract was up, and he wasn't interested in the heavily incentive-laden deal he was offered, so the Chargers, who neglected to trade him at the beginning of the season, took the route that most teams and front offices would take in this situation: they let Brees walk.
Another nice little nugget from that free agency: the Brees sweepstakes had been down to the Saints and the Dolphins. The Dolphins opted to trade for Daunte Culpepper instead.
Brees signed with New Orleans for six years and $60 million, spent the next three years tearing the league apart statistically, then reached the stratosphere with a Super Bowl win in 2009 that did as much as any sports accomplishment can to buoy a city devastated by tragedy.
The Saints are as good in 2013-14 as they've been since that Super Bowl win, but they might still not be good enough to top the Seattle Seahawks — particularly in Seattle — when they meet in the divisional round this weekend. Regardless, signing Brees is the rare example of a free-agent move completely changing the fortunes and future of a franchise.
Manning joining the Broncos has plenty of differences:
Manning was already a Hall of Fame lock when he went to Denver; Brees had only played two seasons of impressive football. The Broncos went to the playoffs the year before Manning came on board; the Saints went 3-13.
At the same time, there's an elemental similarity between the situations: teams took a risk on quarterbacks who were dealing with significant, career-impacting injuries. In both cases, that risk has paid off; although the Broncos still need to win a Super Bowl to say that the Manning experiment was the success that they would like it to be.
However, in a league as unpredictable as the NFL, a two- or three-year window — which is what Manning should be giving the Broncos, barring unprecedented durability — can only give you so much guarantee.
Look at last season: you can't blame Peyton Manning for the Broncos' loss to the Ravens. Football is a team sport. If Manning doesn't get another ring, it'll be disappointing, and it'll affect his resume — Greatest Of All Time vs. One Of The Greatest Of All Time — but he still gave the Broncos two years of some of the best play at his position that's happened.
Meanwhile, Brees will retire as the greatest New Orleans Saints player of all time regardless of whether he wins another ring or not. Comparing Manning and Brees as quarterbacks, I'd take Manning. But as far as the significance of these signings are concerned, right now, Brees has the edge.
---
---