National Football League
National Football League
Lockout lifted for now, but what's next?
Published
Apr. 25, 2011 1:00 a.m. ET

The NFL has unwillingly moved one step closer to reopening for business.
Federal district judge Susan Nelson ordered the league to lift its player lockout Monday after ruling on a motion filed by the plaintiffs in the Brady v. NFL antitrust lawsuit.
The decision probably won't pay instant dividends. Even if players begin arriving at team headquarters Tuesday morning — which is being rumored — the NFL appealed Nelson's ruling late Monday. The league is asking for an immediate stay and Nelson has set a hearing on Wednesday for the players to respond.
The stay would keep the lockout in place "pending an expedited appeal to the Eighth Circuit Court of Appeals," an NFL statement said. It would then take weeks or even months before a ruling on that appeal by the St. Louis-based court is issued.
If the stay isn't granted, the NFL may very well be forced to at least temporarily begin its calendar year for the 2011 season albeit under currently unknown operating rules. That means the start of a free-agent signing period, the resumption of personnel moves (trades, signing, releases, etc.), payment of roster bonuses, and the opening of offseason workout programs.
Dismissing the stay motion would also cause the NFL to lose much of the financial leverage it currently holds over its players — a key factor in the labor dispute over a new Collective Bargaining Agreement. The owners are far better heeled to weather a prolonged work stoppage than the players, something Nelson voiced earlier this month in a hearing held in St. Paul, Minn.
Just as daunting for the league was Nelson's rebutting of the NFL's legal argument in her 89-page ruling. Not even the case made by $10-million-a-year NFL defense attorney David Boies at the April 6 hearing was enough to sway Nelson.
That may not bode well for the NFL when Nelson tries Brady v. NFL — a lawsuit filed by 10 players seeking damages from the league for the lockout and what they claim are anti-competitive labor practices under the Sherman Act.
Boies did find himself in an unenviable legal position. He admittedly had the difficult task of trying to convince Nelson that she didn't have jurisdiction to lift the lockout because: A.) A decision is pending from the National Labor Relations Board on whether the NFLPA's March decertification was permissible; B.) A labor law known as the Norris/LaGuardia act should apply to this case, which would prohibit her from ruling.
Nelson didn't buy either claim.
Citing past legal precedent, Nelson agrees with the Brady v. NFL plaintiffs that "irreparable harm" is being suffered by players during the lockout. Veterans are unable to sign contracts or work with their teams toward securing a roster spot.
The possibility of 2011 draft picks being unable to play this season and the plight of five potential unrestricted free agents in the lawsuit – Peyton Manning, Vincent Jackson, Logan Mankins, Ben Leber and Mike Vrabel – resonated with Nelson. Nelson even referenced that Jackson's agents had reached agreement with the Minnesota Vikings on a two-year contract — worth $8 million prorated in 2010 and $11 million in 2011 — if San Diego was willing to swing a trade.
Chargers general manager A.J. Smith didn't pull the trigger. That led to Jackson playing for $280,824 in San Diego last season while the Vikings instead made an ill-fated trade for wideout Randy Moss.
"There can be no real dispute that all of the free-agent players have demonstrated a sufficient threat of irreparable harm warranting the issuance of injunctive relief," Nelson wrote.
"The Brady Plaintiffs have shown not only that they likely would suffer irreparable harm absent the preliminary injunction, but that they are in fact suffering such harm now. Irreparable harm occurs when a party has no adequate remedy at law, typically because its injuries cannot be fully compensated through an award of damages."
There was another party that Nelson considered in her ruling that isn't listed as a plaintiff: the "public interest."
"On an economic level, the public has an interest in the enforcement of the Sherman Act, which, by seeking to ensure healthy competition in the market, has a broad impact beyond the immediate parties to this dispute," Nelson wrote. "Moreover, the public ramifications of this dispute exceed the abstract principles of the antitrust laws. Professional football involves many layers of tangible economic impact ranging from broadcast revenues down to concessions sales. And, of course, the public interest represented by the fans of professional football — who have a strong investment in the 2011 season — is an intangible interest that weighs against the lockout.
"In short, this particular employment dispute is far from a purely private argument over compensation."
Nor is the dispute close to resolution. It's believed little if any progress has been made toward a new labor pact between the NFL and player representatives since the CBA expired March 11, leading to the league's lockout and NFLPA decertification.
But while NFL commissioner Roger Goodell continues to insist that a new CBA will be reached "by negotiation, not litigation," Monday's ruling is yet another instance of player attorneys scoring a legal victory in court that could influence the terms of a labor pact. Such rulings were once issued by federal district judge David Doty, who has presided over the original CBA and the rulings that led to the agreement during the tempestuous period of NFL/NFLPA bickering in the late 1980s and early 1990s.
Nelson was given the Brady v. NFL case with the 81-year-old Doty in a state of semi-retirement and already occupied determining the financial damages the NFLPA will be awarded from its successful lawsuit against the NFL over television rights. Based on a lack of past precedent, there was some thought that Nelson could be a breath of fresh air for NFL attorneys who consistently failed in Doty's courtroom.
That may still prove true depending on Nelson's final verdict when Brady v. NFL is tried. But if Monday's ruling is a harbinger of what's to come, Doty may end up not looking so bad after all.
---
---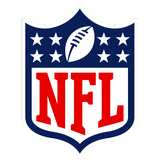 Get more from National Football League
Follow your favorites to get information about games, news and more
---