National Football League
National Football League
Like Goodell, Roosevelt faced crisis
Published
May. 10, 2012 1:00 a.m. ET

The sport that he loves is in peril.
The aftermath of injuries — particularly concussions — is raising serious concerns about whether football is safe enough for adults let alone the youth who want to emulate their gridiron heroes.
A scandal in which coaches and players advocated illegal on-field tactics that could maim the opposition has soiled the game and the integrity it champions.
Critics are pouncing upon these blemishes like a linebacker would on a practice tackling dummy. Some parents are proclaiming they will bar their sons from participating. Negative publicity is engulfing a pastime whose popularity was rising at a healthy rate.
Amid these threats to its growth and perhaps very existence, he remains football's most prominent advocate. He also is wise enough to realize that reform is necessary even if the product itself must radically change.
He is … Teddy Roosevelt circa 1905.
In retrospect, the challenges now facing NFL commissioner Roger Goodell actually existed more than a century ago.
In many ways, they were worse.
Eighteen young men died from playing football that year when the number of participants was far lower than today. These fatalities stemmed largely from head trauma that wasn't properly diagnosed or treated.
Coaches deployed dangerous mass blocking formations (i.e. wedges) targeting individual defenders. Sportsmanship was often dismissed. Players took cheap shots at each other and/or blatantly disregarded rules that often weren't enforced by overmatched officials who didn't have the luxury of instant replay.
Roosevelt never served on an official football governing body en route to becoming the 26th U.S. president. But his political standing, leadership skills and love of the game helped it avoid extinction during those formative years.
"The dirty things we see in sports today, from corruption in college athletics to mean guys on the field, were all there right at the start," said John J. Miller, the author of "The Big Scrum: How Teddy Roosevelt Saved Football".
"It's not like there was a golden era where everyone was a gentleman and honest. It's not like we've fallen away from the ideals we once had. We've always had trouble living up to them."
Miller's book was published last year, but his compelling story and research resonates even more during this tumultuous NFL offseason.
According to the website NFLConcussionlitigation.com, more than 1,800 players have filed 70 lawsuits against the league claiming head injuries suffered during their pro careers weren't properly diagnosed or treated. The league has issued a statement claiming "any allegation that the NFL intentionally sought to mislead players has no merit." The lawsuits are ultimately expected to get combined into a class-action filing that has drawn comparisons to the one filed against tobacco companies.
Another black eye for the NFL: The New Orleans Saints bounty scandal. Goodell has levied varying suspensions against three Saints officials and four players who the league said were connected with a program that would financially reward defenders for "knock-out" and "cart-off" blows. All four players have appealed.
Even if those punishments are reduced or revoked, the damage done to the game by former Saints defensive coordinator Gregg Williams is irreparable. Audio of a pre-game speech released by a documentary filmmaker captured Williams advocating such hits, including pleas for his unit to "test" a recently concussed player and "affect the head" of another.
As its top executive, Goodell must guide the NFL through this mess while mitigating the negative short- and long-term fallout.
Roosevelt assuredly could relate.
When he first became enrapt with football as a college student, it wasn't a professional sport but an athletic endeavor that far more resembled a mix of rugby and soccer. As chronicled by Miller, an 1876 Harvard-Yale game that Roosevelt attended featured a playing field 140 yards long. No helmets were worn. Touchdowns didn't count as scores but rather provided an opportunity to notch one point by kicking the ball from 100 feet away "over a clothesline stretched between a pair of posts set about 20 feet across." Not only was the forward pass illegal, there was no defined "quarterback" position.
The game itself soon began to change thanks to innovators like Walter Camp, a former Yale player who believed the sport would be better if more strategy was involved. Hoping to create a more wide-open game, Camp advocated uniform rules. The number of players on the field was reduced from 15 to 11. "Possessions" were created rather than a scrum held after every play. And the quarterback position became defined as the player who would receive the snap to commence the start of a down.
As football's popularity began to spread across the country, so did controversy. Harvard president Charles Eliot didn't buy into the belief that football "built men" and encouraged discipline, teamwork and camaraderie. Through his urging, the university abolished its program for the 1885 season.
Although reinstated the following year, it wasn't long before actions by the Crimson and their rivals had Eliot and even Roosevelt seeing red. "Mass-momentum" plays like the flying wedge, in which six blockers would get a head start toward steamrolling a defender, created the first concussion epidemic. Overall injuries skyrocketed during a time when medical treatment wasn't nearly as advanced.
Equally disturbing were the blatant cheap shots between players. There are shades of Williams' pre-game speech to his Saints defense in the 1894 Harvard-Yale game. When Harvard signaled for a fair catch, Bulldogs captain Frank Hinkey urged his teammates to "tackle them anyway and take the penalty."
The violence was personified by Yale's Frank Murphy. He poked a Harvard player in the eye as retaliation for being struck in the head. Murphy was hospitalized and fell into a coma following the game, which became the impetus to a two-year ban on the Harvard-Yale series.
Roosevelt, whose political stature was growing almost as quickly as football itself, remained a staunch supporter. But he also advocated that "the brutality must be done away with and the danger minimized."
When the problems remained a decade later during his U.S. presidency, Roosevelt responded by calling a football summit with college coaches at the White House. He again urged those leaders correct the sport's "mucker" play. The following year, the roots of what became the NCAA were planted.
Players wearing protective helmets became standard. The subsequent rule changes were even more radical than in Camp's heyday. The number of yards needed for a first down was increased from five to 10 in hopes of encouraging more open play and less scrums. The forward pass became legalized and then popularized in 1913 when Notre Dame unveiled an aerial assault to upset Army and make its first mark on the college football landscape. With the sport's momentum rolling, a 14-team professional organization that later became known as the NFL was formed in 1920.
Roosevelt, who didn't play football himself because of his size (he was 5-foot-8) and limited vision, provided the nudge for reforms. Roosevelt, though, believed those directly involved with the game should be the ones who shape its future.
Goodell is trying — although he faces blowback that Roosevelt never could have envisioned.
Players who suffered head injuries in the 1900s didn't file suit against the colleges they played for. Back then, it would just be considered par for the course.
A segment of fans and players slammed Goodell last year for amending the kickoff rules even though it was done in the name of safety and concussion-reduction. Those modifications came two seasons after Goodell eliminating blocking wedges of three or more men on kickoffs for the same reason. More changes will surely follow in future years, which will create another outcry that Goodell is ruining the hard-hitting element of football that is the genesis of its mass appeal.
If Roosevelt were alive today, Miller believes he would be alarmed by how much of a big business football has become, particularly at the college level. Miller, though, thinks Roosevelt would remain a football fan supporting one of his hometown New York teams (the Jets or Giants) like President Obama does with the Chicago Bears.
"I don't know if he'd have any particular solution to the problems, but I believe he would defend football and want it to stay," Miller said. "He would encourage boys to play like he did then and probably be sympathetic to people who say we can tweak the game to make it a little bit safer."
That sounds a lot like how Goodell himself is trying to save football.
---
---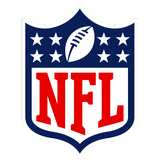 Get more from National Football League
Follow your favorites to get information about games, news and more
---